Forget New York.
Forget Paris.
Hell, forget Hong Kong.
Because this season, it's all about Marina Bay. More specifically, Grand Prix Season: Singapore's biggest party of the year. As you'll soon realise, the fun starts with F1 – and only builds to bigger and better things. In a word – unmissable.
Here's what you need to know about Grand Prix Season Singapore – Asia's calendar event of 2019.
Inside the track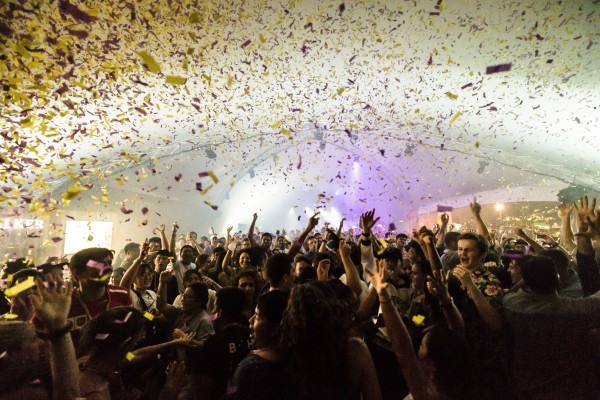 Where to begin with this buffet of delights? A complete spectrum of vices to soothe your primal soul, an entire coalition of indulgences lined up to satisfy every single craving, and entertainment beyond your wildest dreams. This was created not with the question of "Should we…?" in mind, but rather with the question of "Could we…?".
Thrilling Race Action
While the Formula 1 night race is undoubtedly the star of the show, this year's support series bring plenty of action. With races including the penultimate round of the Ferrari Challenge Asia Pacific and the Porsche Carrera Cup Asia, fans are guaranteed an adrenaline-filled race weekend in Singapore.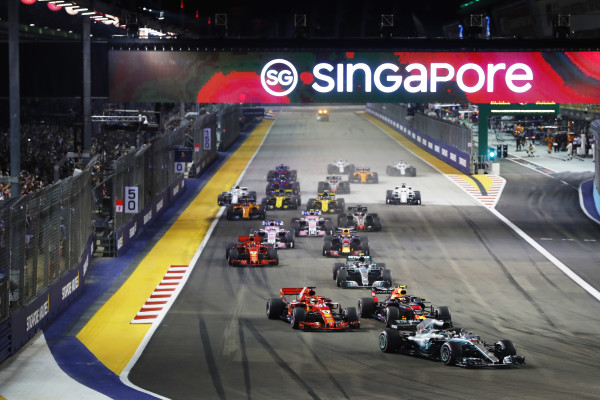 Swedish House Mafia, Red Hot Chilli Peppers, Muse + more
When you think Singapore GP, a world class music scene might not be the first to come to mind. But that's all about to change.
Over at the Padang Stage, there will be a primo opportunity to catch heavy hitting international acts including:
Swedish House Mafia
Red Hot Chilli Peppers
Fatboy Slim
Muse
Gwen Stefani
For those of you looking for a more cinematic experience, there's even a chance to watch legendary film composer, Hans Zimmer (Gladiator, The Dark Knight, Inception), at The Wharf Stage.
**Artist line-up and schedule subject to change.
Watch the race in style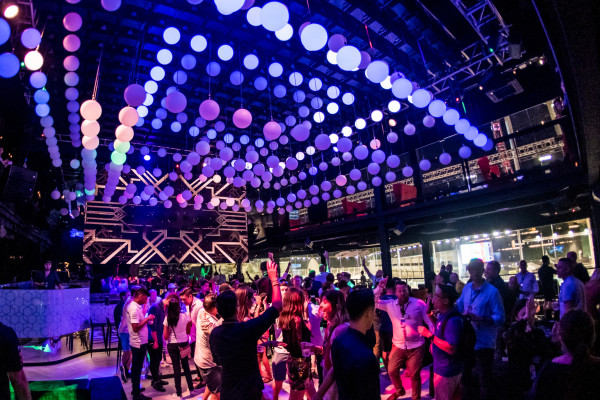 Grandstand seats are cool and all, but you know what's really cool? Hospitality packages. Lucky for you, Singapore has some amazing hospitality packages available – our personal favourite being Twenty3, aptly named after its location on the 23rd (and final) turn of the circuit.
Catch an exclusive private ferry from Marina Bay South Jetty directly to the Twenty3 complex. Once inside, guests are taken on a culinary journey with some of the world's best chefs – including Massimiliano Mascia's San Domenico, straight from the home of the legendary Imola circuit, Japan's Takagi Kazuo from Takagi, and Portugal's Tiago Bonito's from Largo do Paço – preparing Michelin starred dishes from around the globe, which can be paired with cocktails from Twenty3's own artisanal bar La Maison du Whisky.
Twenty3 really comes into its own during the race, with guests able to watch all the action from the restaurants, outdoor viewing galleries, or on one of the two rooftop terraces overlooking the finishing straight.
Chill out and tuck in
The on-course action doesn't end at Twenty3, the rest of the circuit is full of things to see and do too. Chill out with a cold beer and nibbles at the Bikini Bar in Waterside Village then indulge in local Singaporean cuisine at Market Street in Zone 1 or Dockside Hawkers in Zone 4. Get out and explore everything the circuit has to offer, you won't regret it.
Outside the barriers
The thrills don't end inside the track. There's practically an entire world of pleasure waiting to be explored past the barriers. Become acquainted with everything the bursting-at-the-seams modern metropolis of Singapore has to offer.
It's 5 o'clock somewhere
Fun fact, of the top twenty-five bars in the world, Singapore takes credit for a number of its entrants. And where better to get a stiff drink?
Native (#13): Native is a Chinatown establishment that prides itself on sampling the absolute best of Singapore's natural twists. With a near-zero waste consumption, Native's quirky and naturally-inspired party tricks aren't just intriguing to the tree-hugging hippy. Even the cocktail garnishes are grown in the bar's resident herb garden.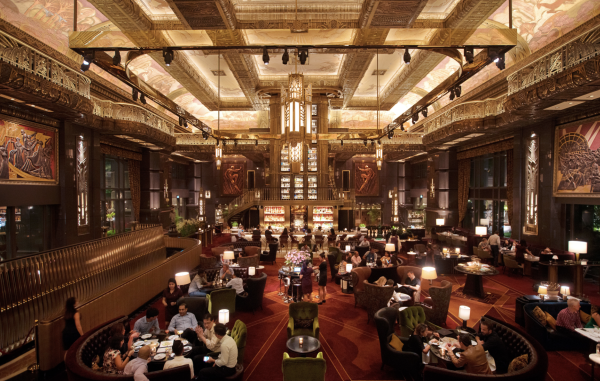 Atlas (#8): Party like Jay Gatsby in this stately 1920s themed establishment. Showcasing the world's rarest gins, it houses over a quarter of the world's 5,000 plus varieties, which includes two of Singapore's home-distilled poisons, Brass Lion & Tanglin Gin. Additionally, there's 330 from the UK, 140 from North America, and 40 from South Africa. Of all the gin joints in the world, we recommend this one.
Manhattan (#3): Manhattan is yet another stately establishment that pays homage to the roaring 1920s when thrills were cheap but human life was cheaper. Complete with inspired products of mixology true to the Prohibition-era ethos, throw back a glass of everything from Parisian imported absinthe to earthenware-aged vermouth.
After the show it's the after-party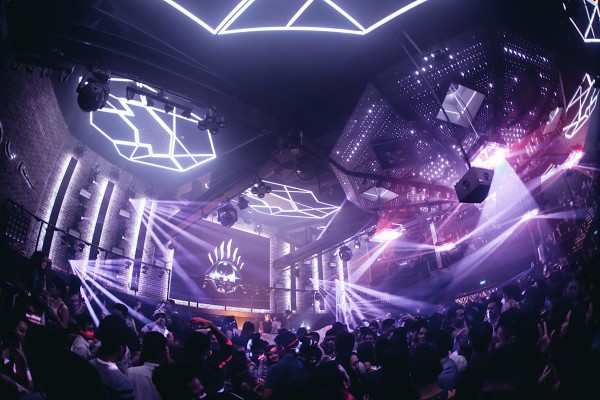 Singapore's nightlife doesn't end at the bar, in fact it only starts there. If you're keen to hit the d-floor, you don't have to look far with Singapore home to some epic nightclubs littered around the city. Zouk and Marquee are two great options to kick the second half of your night off with a bang.
The night doesn't stop until you do
Two words: precinct parties. Find out firsthand what makes Singapore a global party capital. Sample Singapore's local EDM scene, dance the PM hours of the night away into the early AM, sweat out that last Old Fashioned, and make friends with beautiful strangers – all through an entire series of parties and F1 themed experiences. If you miss one, there's no need for concern, as there's an entire stretch of good times to be had across a total of ten days (and plenty of options in case you get bored):
Clarke Quay (13-22 September)
Orchard Road (13-15 September)
Jewel Changi Airport (13-17 September)
Kampong Glam (13-22 September)
For more details on the Singapore Grand Prix, and to learn about the different packages available, check out our guide to an epic weekend at the Singapore Grand Prix…or just head straight to singaporegp.sg and lock in the best weekend of your year.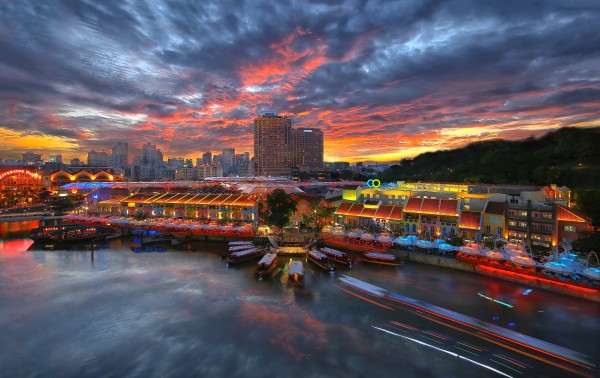 This article is proudly presented in partnership with the Singapore Tourism Board & Singapore Grand Prix. Thank you for supporting the sponsors who help make Boss Hunting possible.