It says a lot that Aman New York is the world's biggest hotel opening in 2022. The high-end brand's debut property in the Big Apple looks to be nothing short of a showstopper and should be welcoming the most well-off luxury travellers when it opens in just a few months. "Most" is the key word here, considering some digging has finally revealed the one detail Aman New York is yet to be publically announced – prices. With the hotel opening at the top of August, travel website One Mile At A Time has noted that Aman New York is already booked up through to October. And if you wanted to book in October, for example, rooms are available at some fairly hair-raising room rates, easily placing Aman New York as the most expensive (city-based) hotel in the world.
Anyone familiar with the Aman brand would have expected room rates for Aman New York to be a bit ridiculous, but even the punchiest of predictions would have fallen well off the mark. If I were to book a base room at Aman Tokyo for next week, I'm looking at around $950 a night. The lowest I would pay for a night at Aman Venice this year – if I time it right – would be around $1,675 a night. Those are two hotels that have always been very high on my ultimate travel bucket list, so these are prices I could justify paying at certain times of the year.
RELATED: Aman Beverly Hills Will Be An Ultra-Luxurious Oasis When It Opens In 2026
---
---
As noted by One Mile At A Time, rates for base rooms at Aman New York start at US$3,200 (AU$4,577) a night. This depends on the time of the year as well, with the average nightly room rate looking to be around US$4,000 (AU$5,722).
Aman New York looks exceptional, of course. Does it look $5,722 per night for an entry-level room exceptional? These aren't sustainable rates.
For that price, I could get a one-bedroom suite at St Regis New York and still have enough left over for a nice meal at Eleven Madison Park. You then have to consider just how much better your experience would be if you were staying in an entry-level room at Aman New York, located in Manhattan's super iconic Crown Building, compared to staying in a suite at St Regis New York, which is located on Fifth Avenue.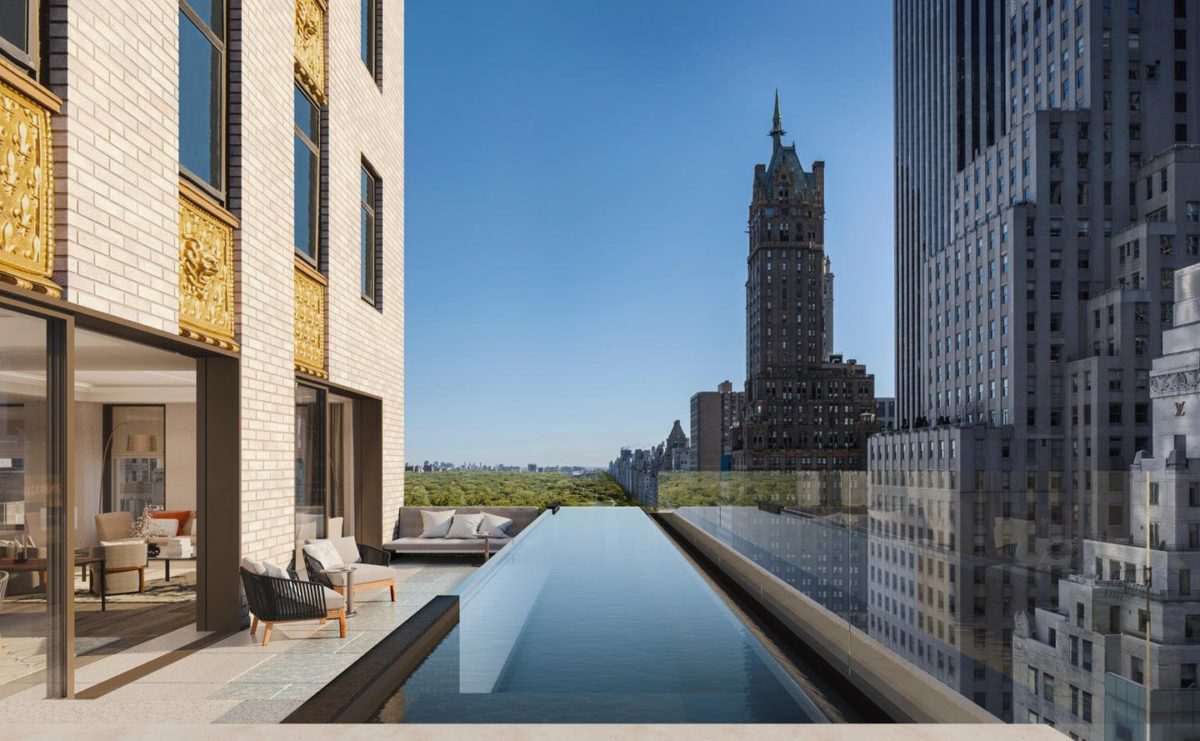 From the dedicated jazz club and rich wine library to the high-end Japanese and Italian restaurants, the sprawling garden terrace and that signature 25,000-square-foot spa, Aman New York will undoubtedly be a treat for the uncompromising luxury traveller. Money is no issue to the type of person who'd be staying here, but it should be an issue for the hotel.
A highly anticipated hotel that prices out the large majority of guests will never be looked at favourably in such a fiercely competitive market. I'd be surprised if Aman New York sticks to these opening rates moving forward.
If you're all cashed up with nowhere to go and you feel like jetting off to Aman New York in October, the hotel opens on August 2 and you can check out the unbelievable prices for yourself.