Some of the best hotels in Italy are found in quieter, lesser-known destinations; typically those sleepy fishing villages that are often overshadowed by big-ticket lures like Venice, Capri, Positano and Rome. That looks to be the case with the picturesque escape of Laigueglia, found in the province of Savona where a local legend has been reawakened as a homage to the golden years of the Riviera di Ponente. This month, Hotel Windsor Laigueglia has been revived in an attempt to recapture a time during the 1960s when the Ligurian River was one of the most famous holiday escapes in Italy.
Italy is rich with stunning boutique coastal hotels like this. But, much like the destinations that host them, many of them remain undiscovered to international visitors. That shouldn't be a problem for Hotel Windsor, which looks tempting enough to get tourists off the typical track and draw them to the sands of Laigueglia, a car-free town known as one of the region's most prestigious hamlets.
The building was constructed in the 19th century as the Pensione Luciano, after which it became Hotel Concordia before finally being reshaped as the Hotel Windsor. With just enough space for 26 generously sized rooms and suites, a gourmet restaurant and bar, a library and a modestly-sized gym, the hotel is about as boutique as they come. Plus, the property has its own 80-sunbed private beach.
---
---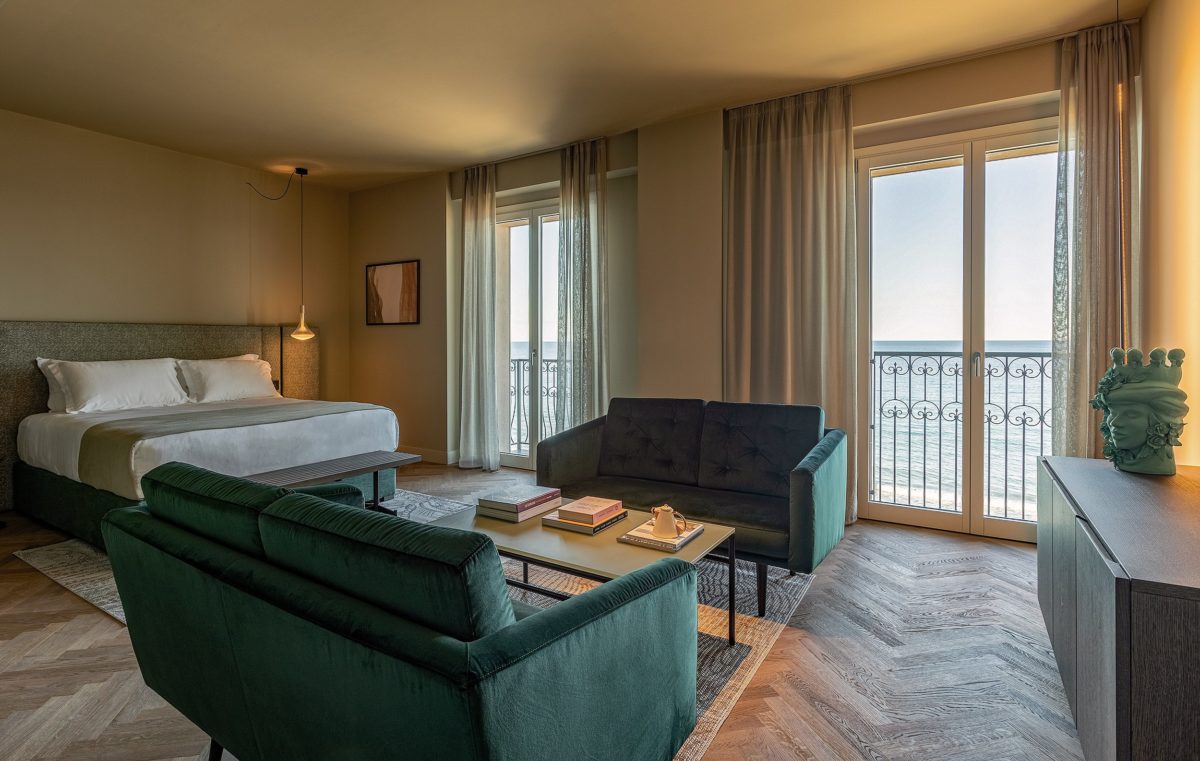 RELATED: Capri's Legendary Hotel Le Palma Reopens In July With A Pool Deck & Rooftop Bar
After almost two decades of lying dormant, the return of Hotel Windsor is a nice little headline for the western Liguria region, which is most famous for its panoramic views over Capo Mele and Gallinara Island as well as the town of Alassio which is a bit of party spot a stone's throw from the French and Monaco borders.
With the current mass exodus of Australian travellers heading over to Europe, spending a few nights here ain't a bad shout for those seeking more under-the-radar experiences across the Mediterranean.
Being a member of the Design Hotels collection, Hotel Windsor lives and dies on aesthetics. The protected historic building is a trove of Italian design and art, aligning with Laigueglia's brightly coloured buildings and a vision that has been re-approached by creative director Alice Muzzioli, architect Simone Subitoni and Allesandro Sironi.
Hotel Windsor's redesign follows a Milanese artistic movement called Novecento Italiano, which was founded in the 1920s and is expressed here through the use of marble-effect stone, geometric boiserie and brass detailing scored by a neutral colour palette of beiges and browns. It's a retro type of minimalism, and instantly recognisable as quintessentially La Dolce Vita.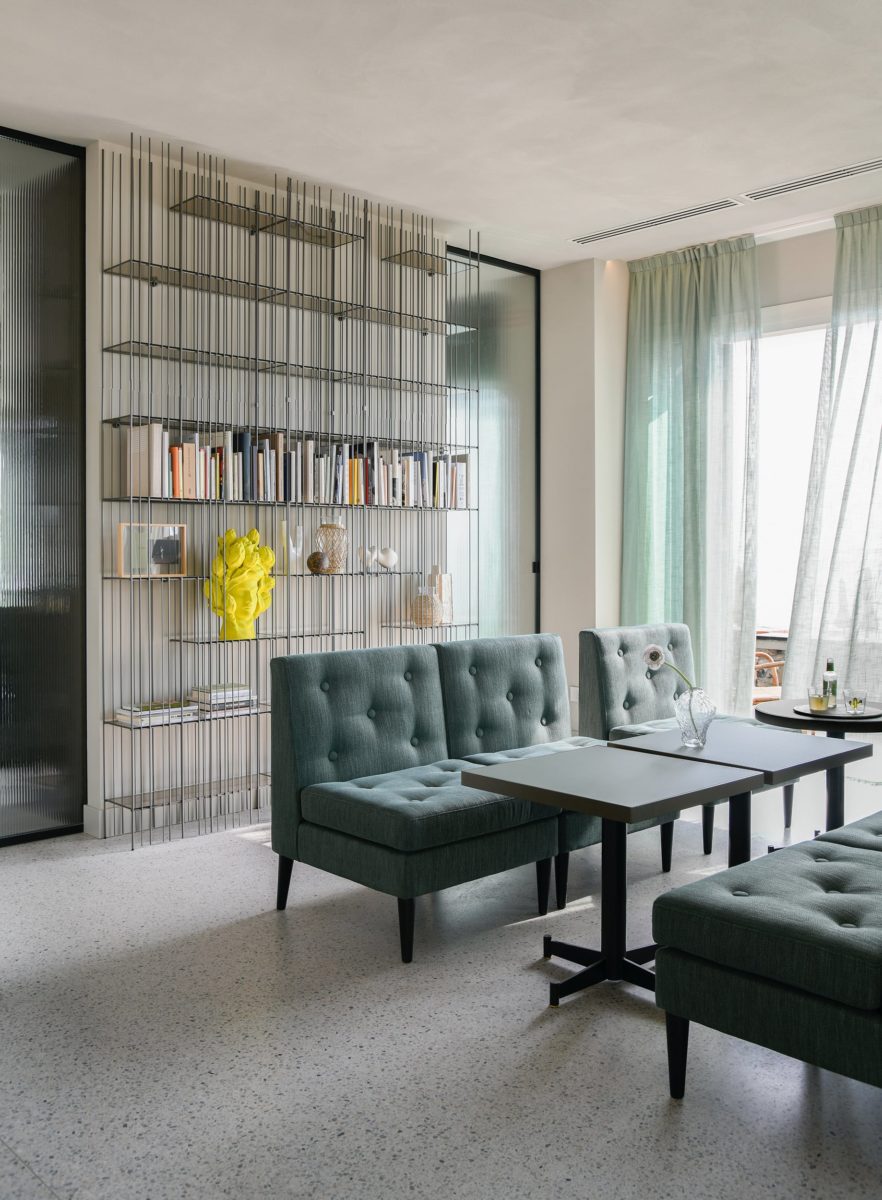 RELATED: Qantas Now Flies Direct To Italy With The New Perth To Rome Service
Set against that overarching palette are pops of yellow, turquoise and brick red, creating a complicated and unique design furthered by a number of abstract paintings by Michelle Quieroz.
---
---
Although nearby Alassio is known for having plenty of show-stopping restaurants, the ground-floor Windsor Restaurant and Windsor Bar both sound like good enough reasons to not have to leave the building at all. Seafood freshly caught in the Ligurian Sea is worshipped in the kitchen with dishes that bounce between traditional and contemporary, while the bar stretches out with cocktails primarily focused on local gins alongside Vermentino and Pigato wines.
Rates at Hotel Windsor start from AU$555 per night.
Address: Piazza 25 aprile, 8, 17053 Laigueglia SV, Italy
Contact: +39 0182 038029