This year, InterContinental Hotels & Resorts are celebrating 75 years since founder Juan Trippe purchased the Grande Hotel in Belém in 1946. To mark the diamond anniversary, the luxury hotel group is offering a collection of experiences around the world, aptly called the Diamond Stay packages.
It was a different world 75 years ago when Juan Trippe (who was also the President of PanAm) sat down with President Franklin D. Roosevelt to discuss the lack of business opportunity that was flowing into South America. The solution they arrived at was to offer luxury accommodation to businessmen in key cities, offered in tandem with PanAm flights to those locations, and the InterContinental was born.
Today, the InterContinental has more than 71,000 rooms around the world, with its finest suites some of the best that money can buy. It is these luxury suites that are on offer as a part of the Diamond Stay packages, each of which has been carefully created to cost around $75,0000 (or local equivalent).
---
---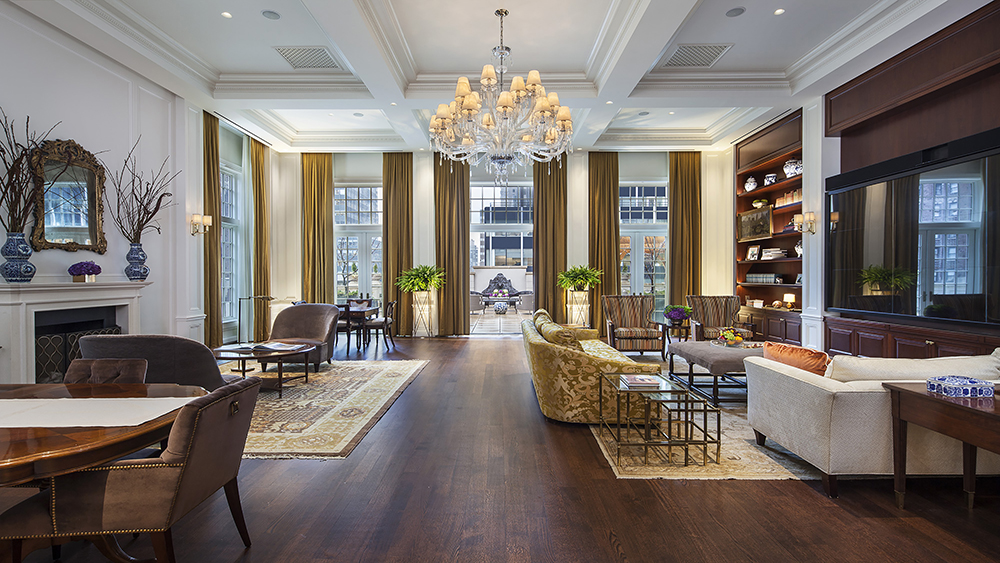 RELATED: The 15 Best Hotels For Luxury Accommodation In Tasmania [2021 Guide]
If you've spent the last 18 months looking forward to a sunkissed five-night stay in a tropical paradise, The Ultimate Maldives Experience will be up your alley, swimming with manta rays and access to a luxury yacht. Alternatively, if something with a little more hustle and bustle sounds like you, a two-night stay in the New York City Penthouse Suite could be for you, complete with a private cinema screening and 1946 vintage wine.
Another Diamond Stay package is offered at the InterContinental Dubai Marina, where you receive a personally engraved Cartier piece on arrival, before being massaged with diamond dust. Everything has been considered, finishing the day with a cocktail masterclass and seven-course Michelin-starred dinner and wine pairings prepared by Chef Jason Atherton.
But if you'd rather stay a little closer to home, InterContinental Sydney Double Bay is offering a five-night stay in the Royal suite with private butler service, filling your days with a number of activities including a tour of Sydney Harbour by seaplane. If that wasn't enough, the experience will be remembered forever thanks to the chance to design a bespoke piece of jewellery with master jeweller Taarick K'dor.
"During a challenging period, it's important to take time to celebrate milestones and begin to enjoy new adventures again wherever we can," said Jane Mackie, the senior vice president of global marketing for luxury and premium brands.
"The InterContinental brand has been part of many special moments throughout its storied 75-year history and continues to be a place for celebration, connection and indulgence."
There are seven different destinations and experiences available in the Diamond Stay packages – all of which can be booked now.
---
---