One of Australia's most iconic accommodations – Mornington Peninsula's Jackalope Hotel – is up for hire. And by hire, we mean you can rent out the entire thing – all 44 rooms, the cocktail bar & restaurant, conference spaces, as well as that award-winning spa – for just $20,000 per night. If you've got a big enough crew going (let's say two per room, that's $227 a night), welcome to the best idea going around Victoria right now.
All guest accommodation, daily breakfast, and standard amenities will be included in the above price, although if you want to tack on food and beverage, that'll be charged as you go.
The offer is only available across three nights this month, so anyone looking to rent Jackalope Hotel in its entirety better be quick on the draw. The luxury boutique hotel is available for rent from Tuesday the 27th of July through to Thursday the 29th of July. That ain't exactly the weekend, so you'll need the entire crew to be available midweek.
---
---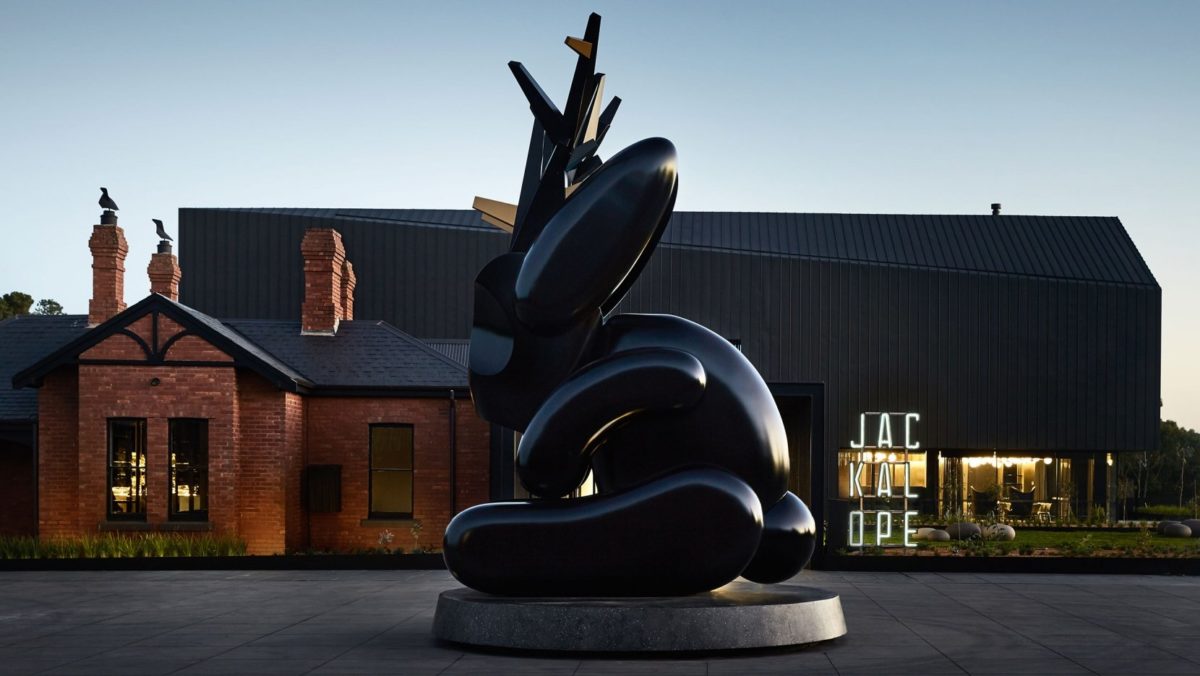 In addition to those 44 king rooms, Jackalope Hotel's immaculate property features 20 terraces, 22 vineyards, and two lairs. That's a whole heap of ideas to play around with right there, so if you or a mate has a birthday or special celebration coming up this month, there's really no better option than to take advantage of what will likely be an unrepeatable opportunity.
For those who aren't familiar, Jackalope Hotel is one of the country's most awarded properties and constantly pops up on the list of dream getaways both for domestic and international tourists. While no internationals can get to it right now, you could be the lucky bloke who claims to own it for a couple of nights.
Time is of the essence here. The whole offer to rent Jackalope Hotel expires today, so you'd be wise to hurry up and flick [email protected] an e-mail, or give them a call on (03) 5931 2500.
And if you want any ideas of what to do across those three nights, aside from party in one of Mornington Peninsula's most prestigious properties, you can check out our guide to the area here.