Anyone familiar with the luxury market in South Florida would already have intimate knowledge of The Boca Raton. The fabled property has been operating as some of the United States' finest accommodations since 1926, initially opening as the Ritz Carlton Cloister Inn and since going through numerous permutations across decades. Most recently, the 200-acre property shed its former shell as the ritzy Boca Raton Resort & Club, a Walford Astoria Resort. Now it's just known as The Boca Raton, revealing an elegant and ambitious US$200 million (AU$269 million) refurb that should easily rank amongst impressive hotel refreshes America's rich hospitality industry will see this year.
Today, The Boca Raton is actually five different hotels, the most premium of which is the new Yacht Club, boasting wide views of Lake Boca Raton and featuring a butler on each floor so guests always have access to top-tier service. Along with the Bungalows, which is set in a residential neighbourhood and is designed specifically for long-term stays, the Yacht Club is one of the major new additions that should take this world-famous resort's renown even further amongst luxury travellers looking for some bucket list stays in the south.
Owners MSD Partners, L.P., and the Northview Hotel Group are rightfully describing The Boca Raton's impressive refresh as "a new golden era" which will go beyond just switching up the visuals and adding a bunch of new restaurants. The entire guest experience is set to change with this new concept, with a reported roll-out of new activities including supercar racing, a curated shopping day with a personal stylist, and private boat charter with snorkelling and live entertainment.
---
---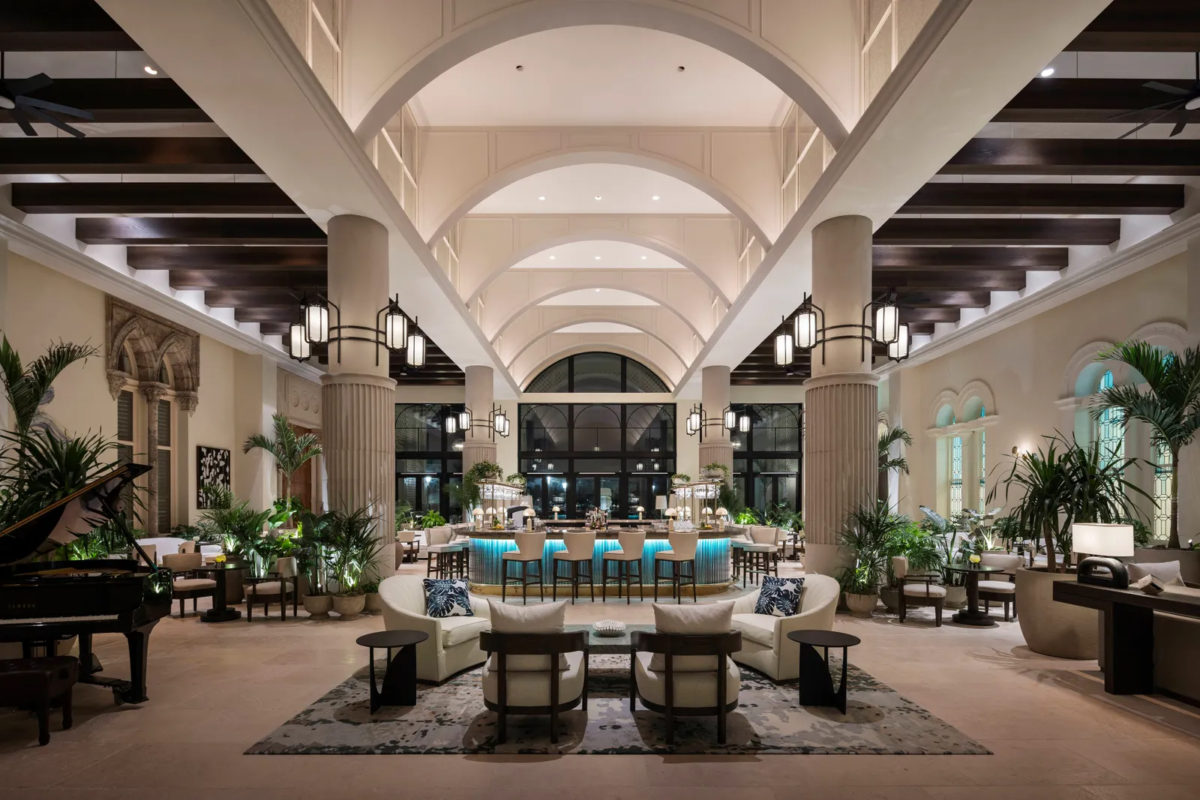 RELATED: The Wildest & Most Remote Luxury Hotels in Australia
The property's facelift is most evident at Cloister, which was Boca Raton's first building and has remained the heart of the resort since it opened. From the photos alone, you can see the mish-mash of design that borrows generously from Spanish Mediterranean, Moorish and Gothic schools of thought. The eclecticism means intricate mosaics are prominent throughout, complementing barrel tile roofs and archways, beamed ceilings decorated with cypress trees, and the building's iconic facade which has been repainted the original coastal white after being known as the "pink palace" for so long.
What initial architect Addison Mizner has achieved with the property is constantly referenced as the most glaring example of Florida's imposing luxury scene. However, award-winning American architect David Rockwell has come on board to make the substantial changes without disrupting Mizner's vision, creating what he has recently described as a "more cohesive design language in the lobby."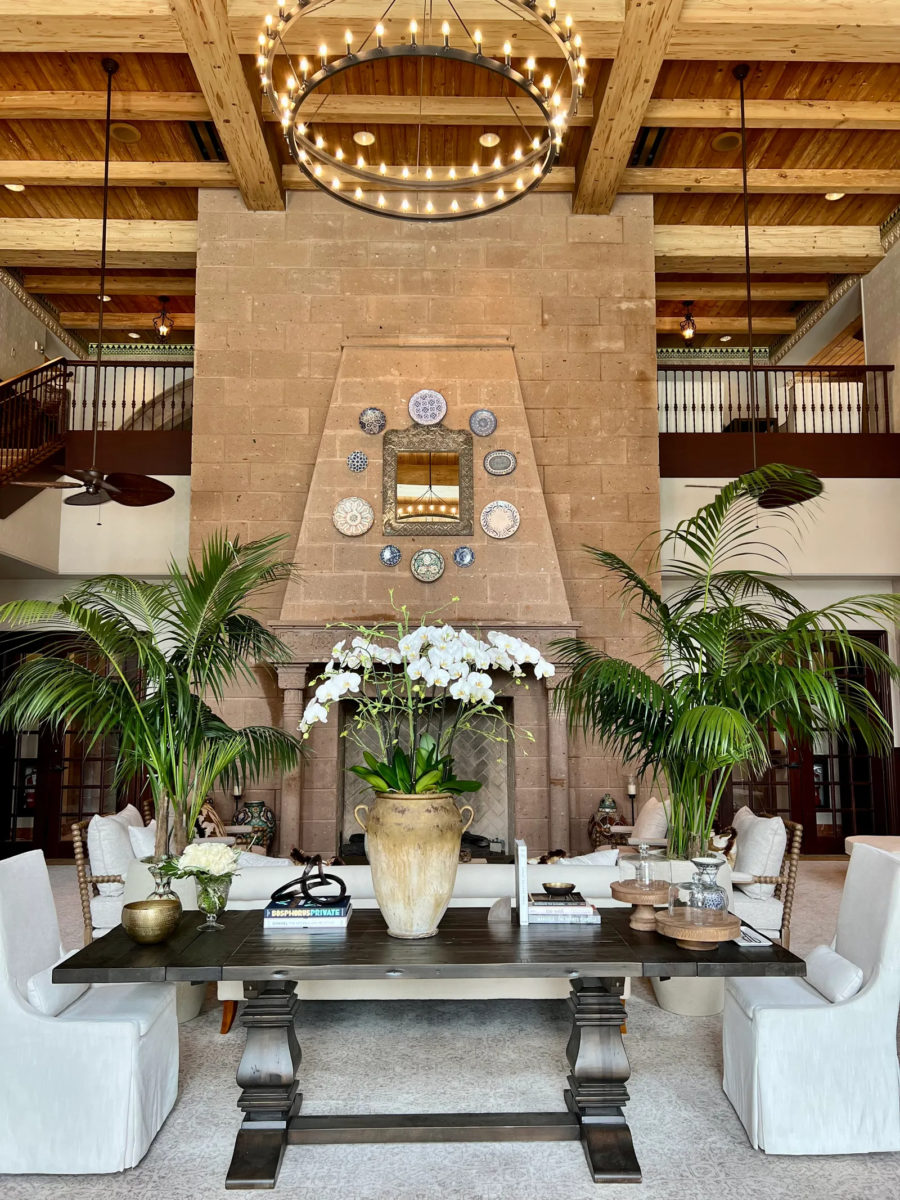 Beyond the impressive refreshes to The Boca Raton's architecture is the amenities. The 4,6545-square-metre Spa Palmera has now been designed to mirror a mini version of the Alhambra, which for those that don't know is one of the most admired fortresses in Granada, Spain. The spa redesign was spearheaded by celebrity event planner and interior designer Colin Cowie, who has turned the destination spa into a conceptual behemoth, with patterned walls and balconies, an oversized stone fireplace in the Great Hall, and towering glass doors that lead to a large garden and a swimming pool surrounded by cypress trees. Inside, the 44 treatment rooms now sit near a new Himalayan salt room and Vichy shower.
Closer by is another new standout feature – the Harborside Pool Club. The purpose-built amenity adds three swimming pools to The Boca Raton's already solid line-up of watery haunts. This takes on a more club-style approach, with a floating river, a pool bar and luxury cabanas tended to with dedicated butler service. If reports are anything to go by, it's so far been the most popular addition to the property amongst both new guests and regulars.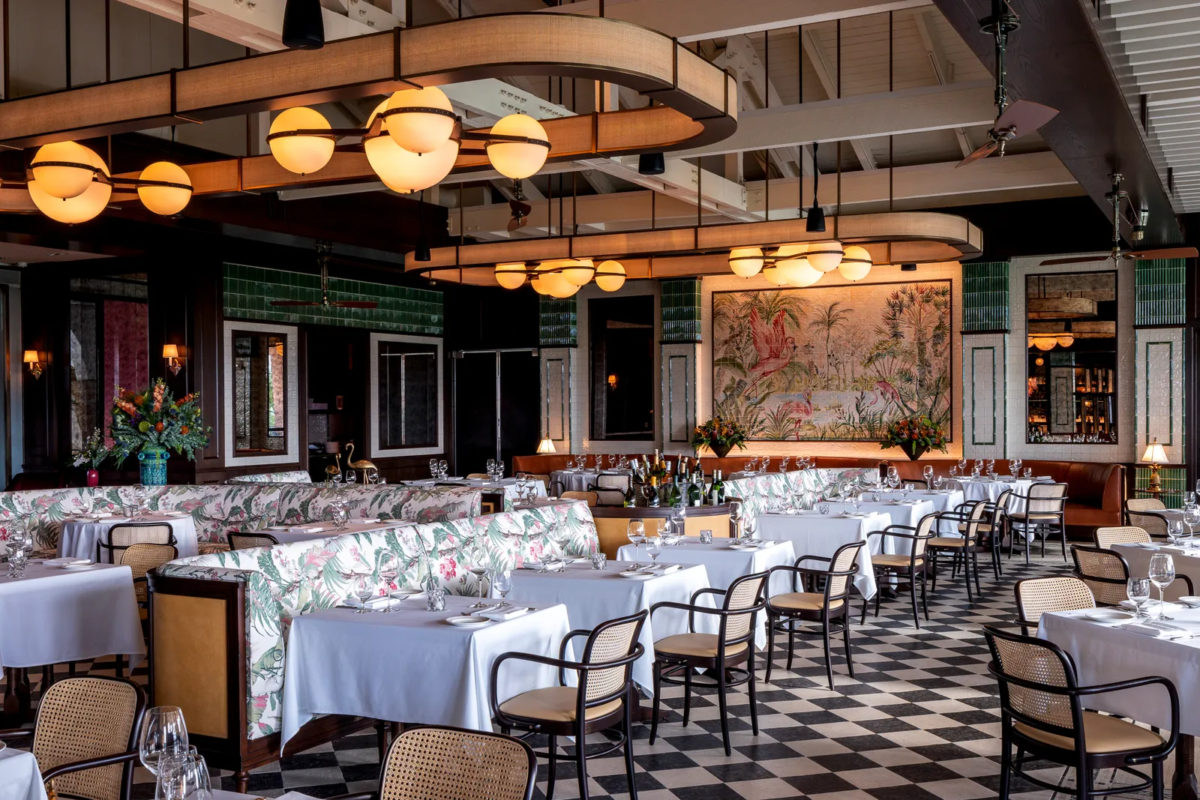 A resort refurbishment wouldn't be nearly as notable if it didn't also extend to the dining experience. Major Food Group, which is well-regarded in the States and is primarily known for being the team behind New York's Carbone, has worked on four of the 12 new venues spread across the resort.
And let's just say gourmands are well taken care of. From the midcentury American chophouse known as The Flamingo Grill and lakefront cocktail lounge Palm Court, through to well-known brunch restaurant Sadelle's, which already has outposts in Las Vegas and Paris. Italian concept Principessa Ristorante and an unnamed Japanese eatery are set to join the resort later this year.
---
---