When it comes to nature, Tasmania is the gem in Australia's proverbial crown. An island of breathtaking beauty, Tassie hosts some of the most pristine landscapes in the country, flexes world-class fine dining, and almost single-handedly carries the nation's art and culture scene, headlined by the famous MONA in Hobart.
But if you truly want to experience all the island has to offer, your best bet is to pack up the whip and get as far away from civilisation as possible (which isn't hard to do in Tasmania).
Seek out the 'SOS Only' zones in the rugged wilderness and shack up at some awesome hotels and mountain getaways for a true digital detox. Here are our picks for the coolest luxury Tasmanian cabins worth checking out next time you plan a trip down south.
Piermont Retreat, Swansea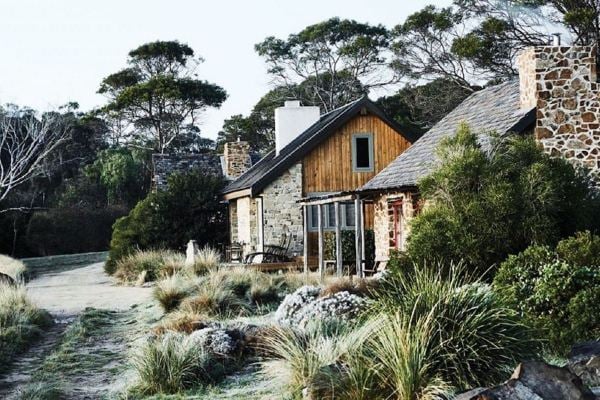 Set on a massive 230-acre property, Piermont Retreat is an ecologically-sustainable sanctuary on the wild east coast of Tassie. Run by the same family for 25 years, each cottage is made from stone walls and timber-slate roofing, and is appointed with a fireplace, full kitchen, spa baths, and beachfront decks. As well as being an idyllic getaway, Piermont offers a number of unique experiences for the adventurous. Take a helicopter ride to MONA, visit the nearby wineries – or take a mountain bike ride through the glorious surroundings.
From $375 per night for two
piermont.com.au
Pumphouse Point, Lake St Clair
If you want true isolation, look no further than Pumphouse Point. There are three accommodation options up for grabs, with The Shorehouse and The Retreat on the edge of the Lake St Clair, and The Pumphouse sitting 250 metres out on the lake itself. Each cabin features minimally designed interiors with all the necessary amenities, but our pick is the modern 'Retreat', with its timber walls, stone-walled bathroom, and stunning views of the lake. You can enjoy shared dinners created with local produce and explore hidden coves on the lake by rowboat. There's also a 'no children policy' so you can truly relax and take in the serenity.
From $295 per night for two
pumphousepoint.com.au
Peppers Cradle Mountain Lodge, Cradle Mountain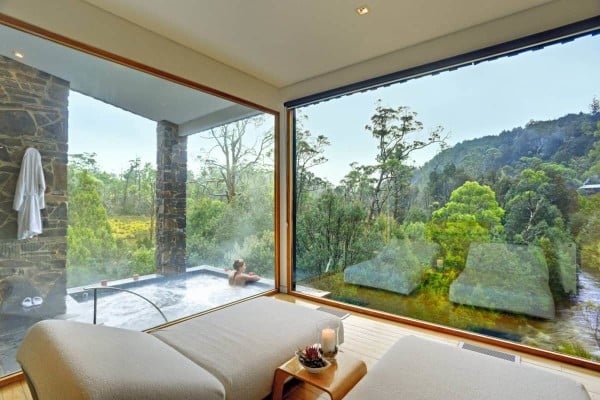 This one is for the nature lovers out there. Cradle Mountain is one of the country's most spectacular stretches of topography shadowing a beautiful lake in Cradle Lake Claire National Park. As well as the gorgeous natural scenery surrounding you, Peppers Lodge has a range of different accommodation options, from cosy wood cabins with fireplaces to extravagant bushland suites with spas and forest views. The best part about this spot is its proximity to some of Tassie's best walks and hikes, including the meandering Enchanted Stroll and harder Dove Canyon Track.
From $299 per night for two
cradlemountainlodge.com.au
Rocky Hills Retreat, Swansea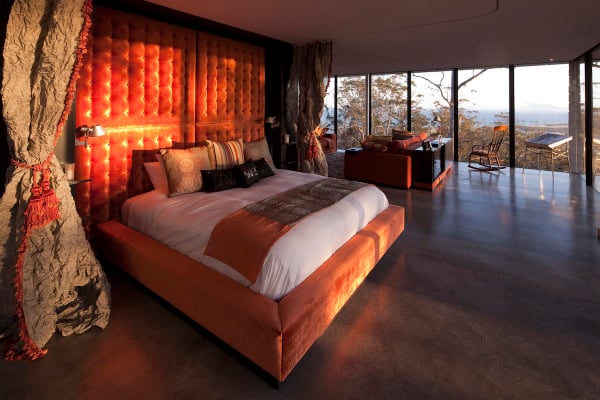 This luxury shack is just a stone's throw from Mayfield Bay, set on 250-acres of rugged countryside with an open plan layout, roaring fireplace, and separate studio. Take a dip in the Huon pine bathtub on the evening deck or cook up a feast in the kitchen with the array of fresh, local produce provided.
From $500 per night for two
avalonretreats.com.au
Picnic Island, Freycinet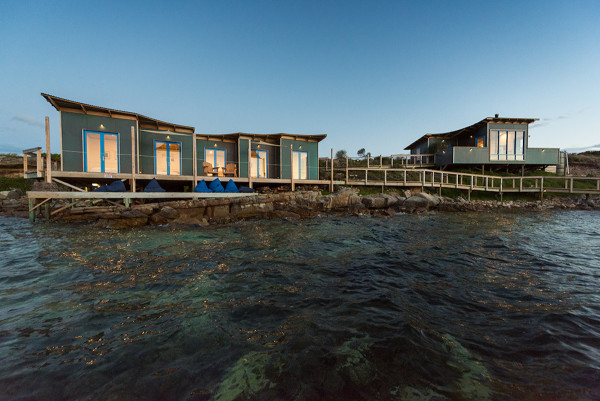 If you require the sights, sounds and smell of the ocean to get your nature fix, why not spend your time on a private island? That's right, you can stay in a copper-clad cabin designed by local architect John Latham at Freycinet's Picnic Island where you can even try your luck catching dinner. Other activities include an overnight trip to the local penguin colony, diving for crayfish and day trips to the mainland for breathtaking hikes through Freycinet National Park. Get the lads together for one hell of a weekend away.
From $1,475 per night for 10
picnicisland.com.au