The Hotel:
The Curtain
The Location:
45 Curtain Rd, Shoreditch, London, United Kingdom
The Vibe:
Half New York, Half London, All Cool
---
---
The Rate:
From AUD $400 p/n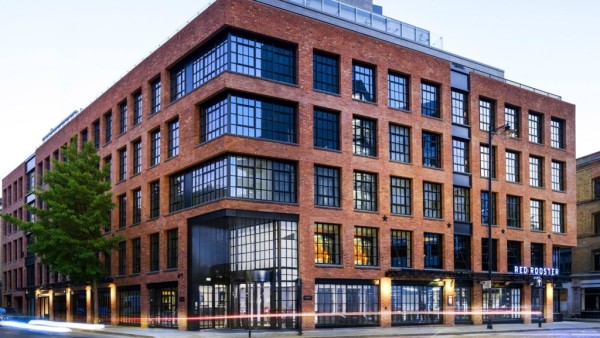 Walk into the lobby of London's newest 5 star establishment, The Curtain, and you immediately get the feeling that a) that you've been teleported to New York's Meatpacking District, and b) as you observe a couple of 6'2 blonde models walk past a trio of hypebeasts sporting the traditional Supreme and Virgil Abloh x Nike uniform their ancient culture demands, that you might not be cool enough to stay here.
Both feelings, it turns out, can be easily explained. The Curtain, which opened in May of his year, is the brainchild of established American hotelier Michael Achenbaum, who made his name with the Gansevoort Hotel in New York's Meatpacking District. To explain part b, there's no doubt the place is insouciantly cool at the worst of times (it is in Shoreditch after all), it also happens to London Fashion Week which explains the 'peak cool' vibe amongst the guests while we stay.
Whatever the case, there's no doubt that The Curtain is a very nice hotel and one that feels a lot of the time like a 10 room boutique rather than a 120 room, 6 suite, three restaurant complex. There's also a (very rare in London) rooftop pool, screening room, 24 hour gym, day spa, private members club, and more than 6,000 square feet of event space. The Curtain has everything you need in the heart of, in my opinion, the best city in the world.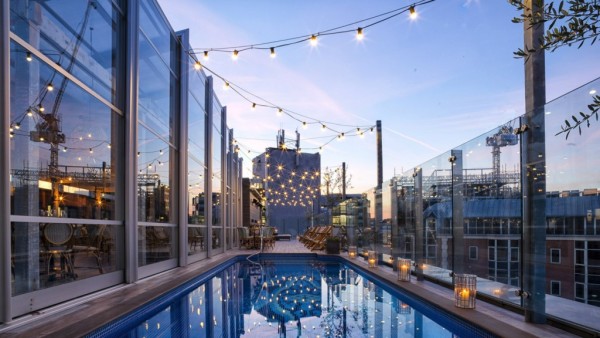 The three restaurants in the building, Lido on the roof (next to the pool), Tienda Roosteria next to the lobby, and Red Rooster in the basement, are all delicious and are all worth a visit in their own right, but Red Rooster is undoubtedly the star of the show.
Another New York stalwart making its first foray into London, Red Rooster is headed up by Swede Marcus Samuelsson and is the first London restaurant to really nail Southern American cuisine – with a Scandinavian twist. The food, think whole chickens served with sparklers, and some of the most mouth watering ribs you've ever tried, combined with the quintessentially New York atmosphere and awesome live music (we had a brilliant Soul singer and band) five nights a week, and Red Rooster quickly adds up to a must-do dining experience when in London.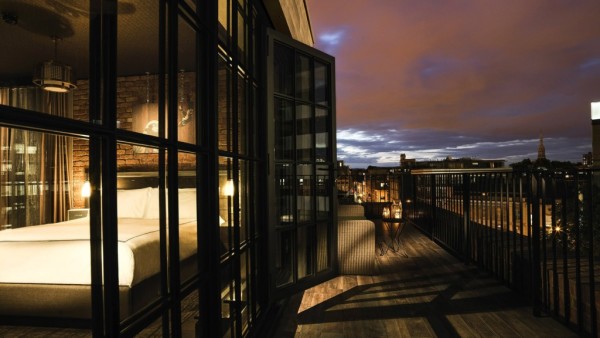 The rooms are a bit dark for my liking, think but you definitely get the feeling that no expense was spared in getting the right feel. Most have views onto the Shoreditch/Old Street area and all have gorgeous marble and wood bathrooms that ooze old world opulence.
---
---
Nearby Dinerama, Spitalfields Market, and Columbia Road flower market are just some of a long string of places to visit, needless to say if you're heading to London any time soon and feel like staying in the coolest hotel in the coolest part of town, then look no further than The Curtain.