Back in 2015 an East African resort off the island of Zanzibar opened an underwater hotel room. The primary structure, however, sat above the water and guests in the submerged bedroom where treated to only four windows to catch a glimpse of sea life beyond the glass.
Nothing could match it until today, when Conrad Maldives Rangali Island resort opened an all-glass hotel room that sits 16.5 feet under the ocean. Known as "The Muraka" (meaning 'coral' in the local language), it's the first truly underwater residence in the world.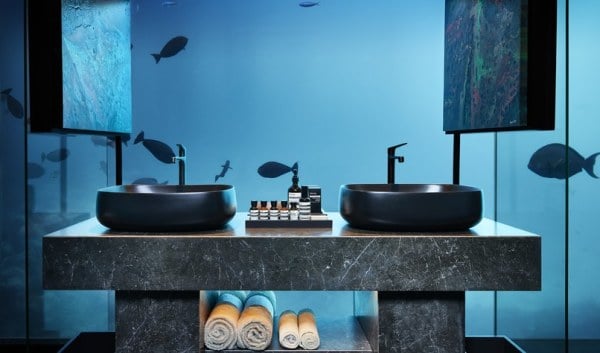 The 600-tonne underwater structure was first assembled in Singapore and shipped to the Maldives to be sunken adjacent to the resort's nearby reef. It was then secured in place by ten concrete piles to stop it from moving with the tides and current. The resort has confirmed that marine biologists are constantly monitoring the structure for its impact on the ecosystem.
Like the hotel in Zanzibar, The Muraka consists of a level that sits above the waves as well as below them, the former of which is made of glass walls that offer views of the ocean, a private jetty, infinity pool and secluded relaxation decks. Guests can then take a lift or spiral staircase down to the domed suite that is open to curious marine life in every direction, even the bathroom.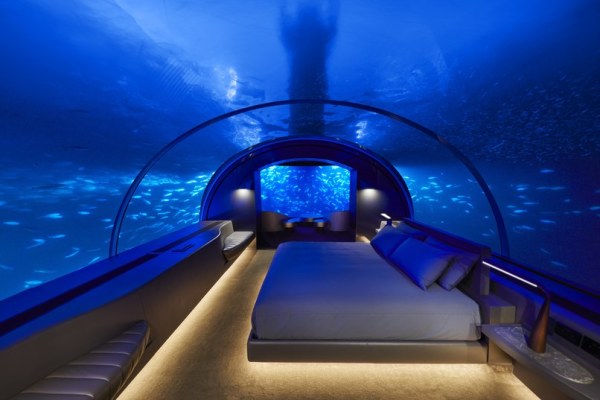 Such an experience must have a price-tag to match, surely? While Zanzibar's underwater hotel room was sitting around the $2500 AUD mark, this luxury escape will set you back a dramatically larger $70,000 AUD per night. Per night.
For such a figure you not only cop some unique digs for the evening, rest assured, you'll also be flown in from the mainland by a private seaplane or arrive by speedboat – and if you wish, you're allowed to keep the speedboat for the remainder of your stay. An onsite butler and a chef are there to cater to your every need while massage therapists, personal trainers and a concierge are on call should you require them.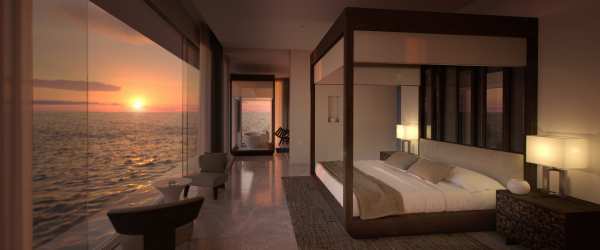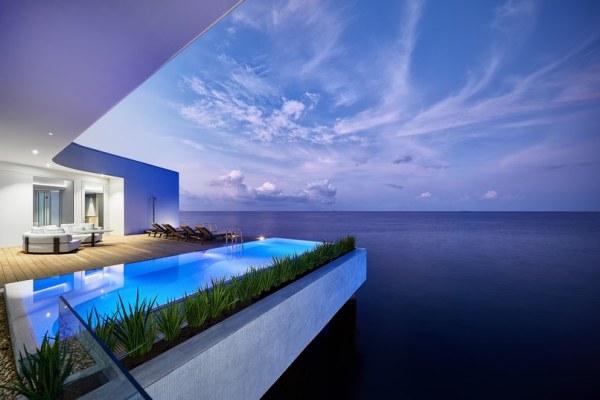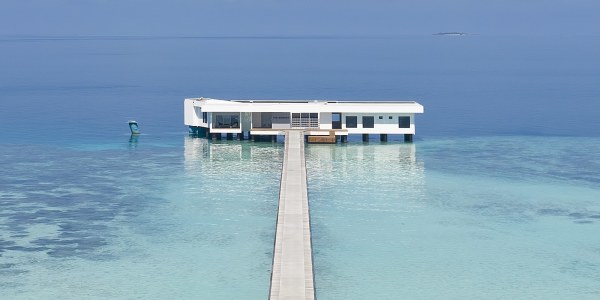 RELATED: Zanzibar's considerably cheaper underwater hotel room
Images courtesy of Conrad Resorts