When was the last time you did something genuinely interesting with your weekend? Something you were nonchalantly smug about when asked at work the following Monday? Chances are it has been a while. Chances are, you've had a plethora of soirees to attend this year and the weekend escape has been as elusive as it was the year before.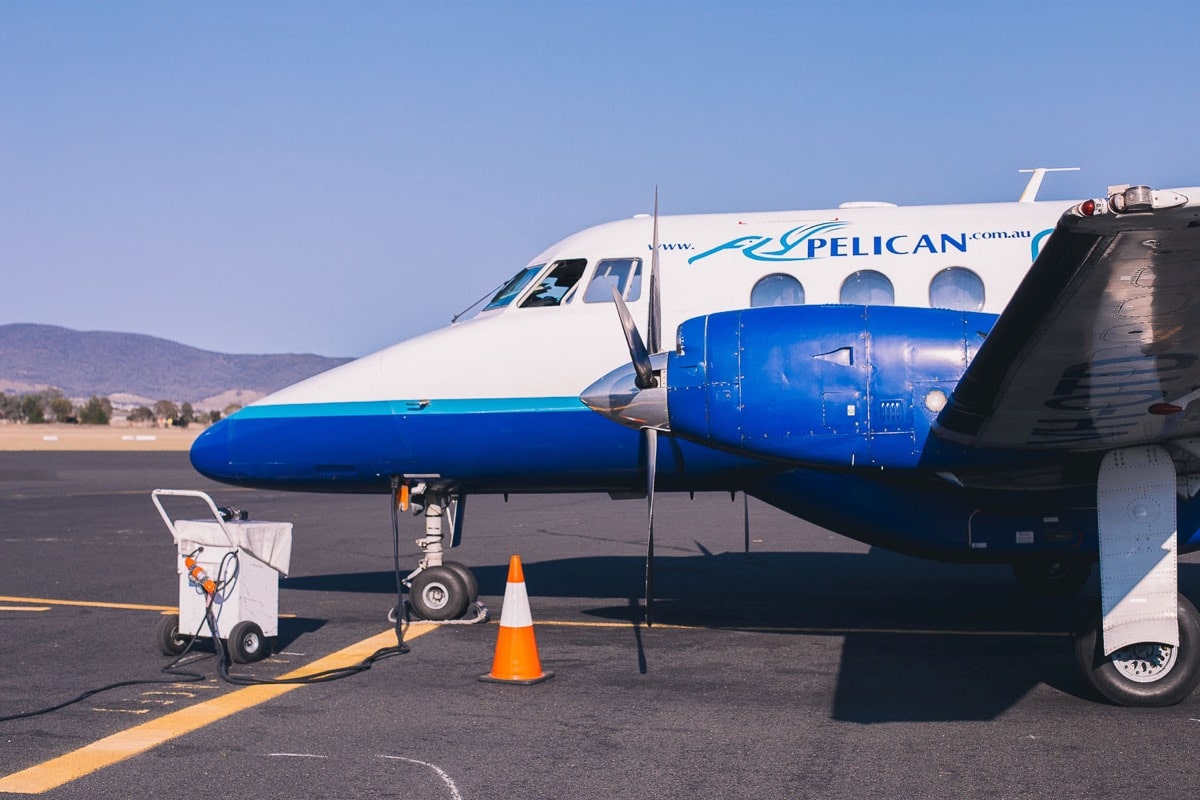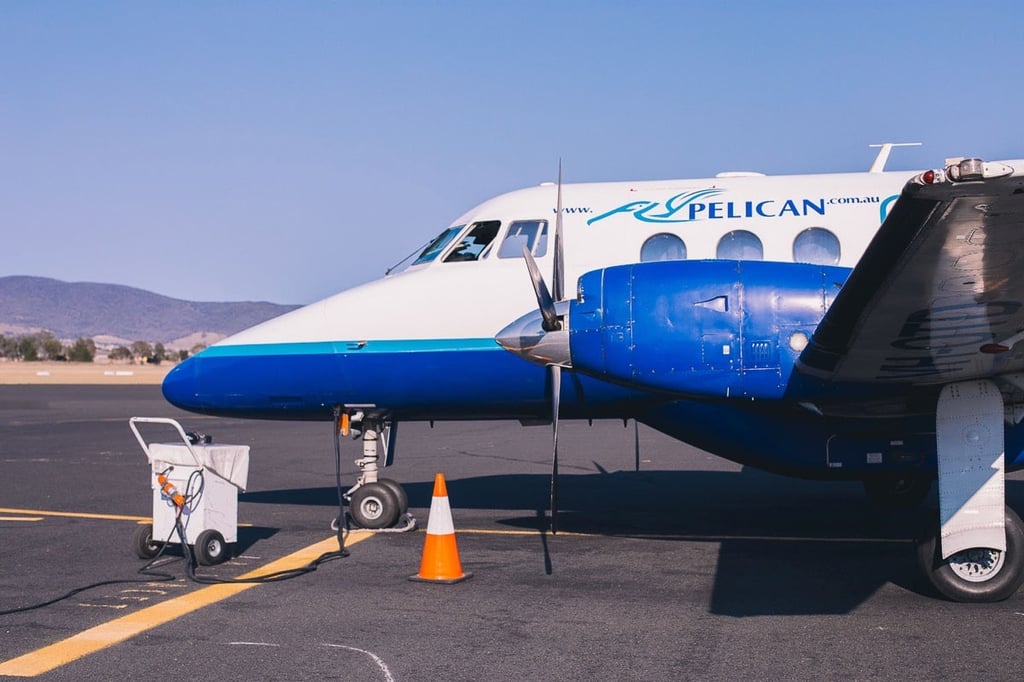 Ironically Sydney folk spend their lives looking for activities to fill their weekends, but rarely commit to a trip away, with distance and cost playing significant parts in their decision. So what if I debunked the distance and the cost concerns by informing you that you could get to Mudgee, NSW this weekend on a 50min flight for roughly $99. Is that something you might be interested in? I certainly was, so I jumped on a midweek Fly Pelican flight from Sydney for a rapid 24 hours filled with the best things to do in Mudgee – one of the state's most underrated regions.
RELATED: 8 Romantic Weekends In NSW To Wow Your Partner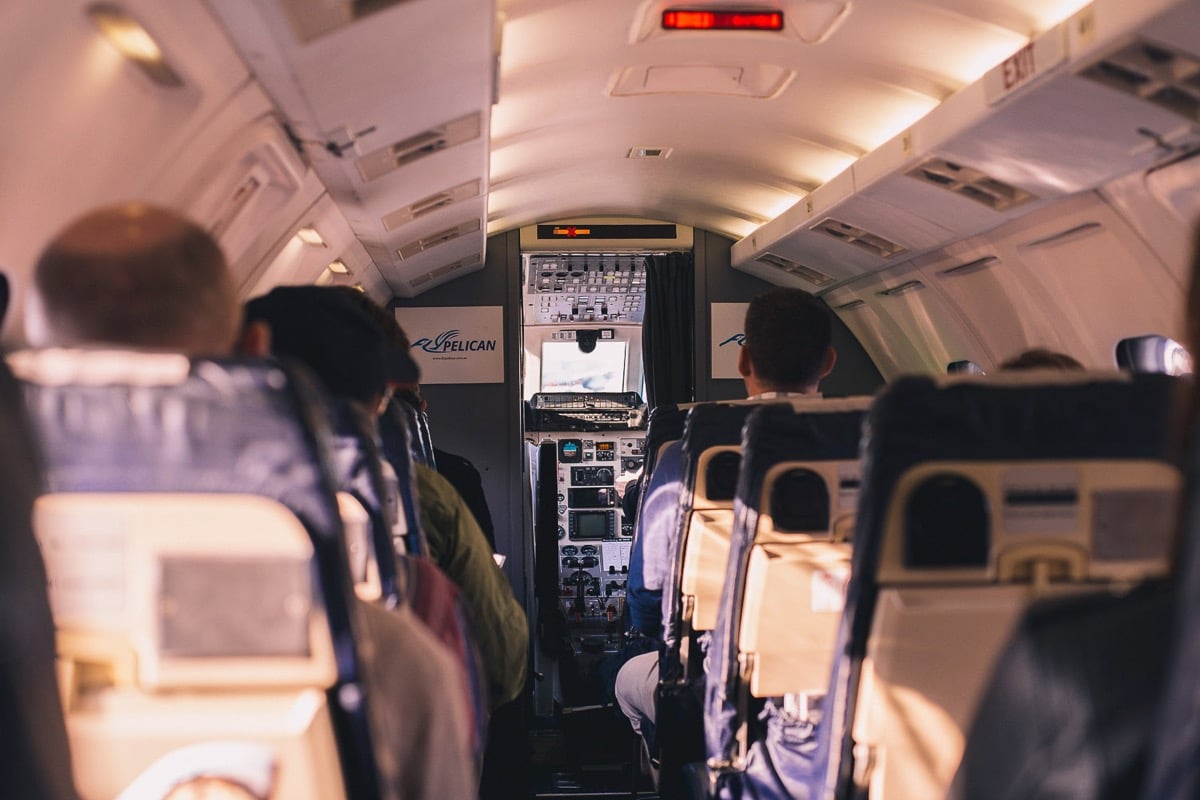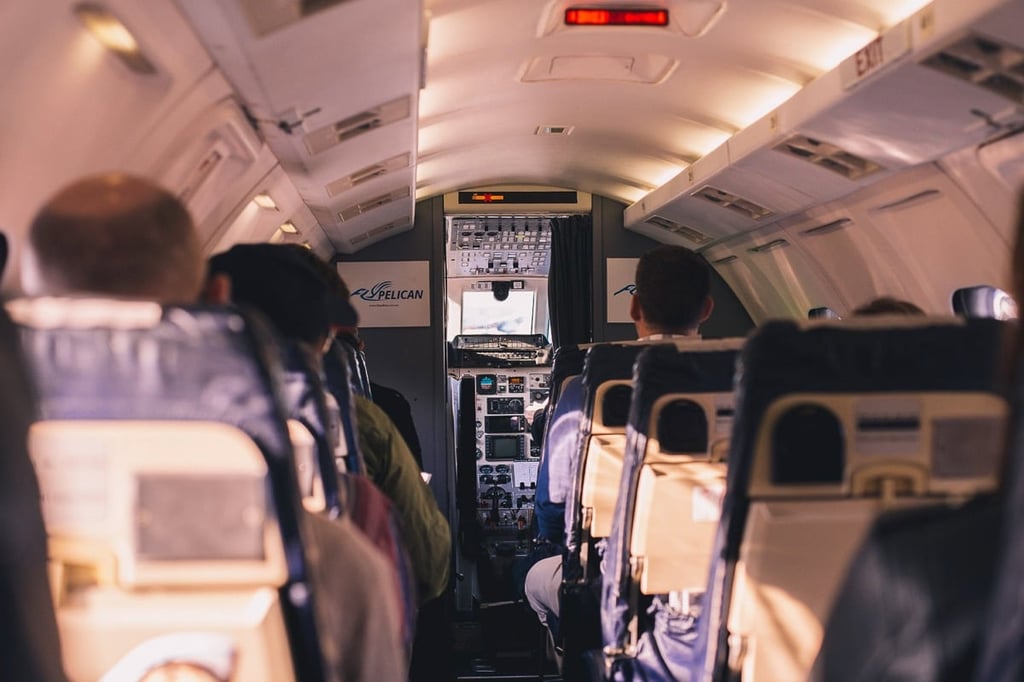 Robert Stein Winery
For me, a successful trip is one where I return more rotund, and more dependant on alcohol than when I arrived. Thankfully my friends and I see eye to eye and food and booze are always the top priority, which is lucky because Mudgee has an abundance of outstanding options. And where better to start than at Robert Stein Winery, home of Pipeclay Pumphouse restaurant and some of the region's most delicious Reisling.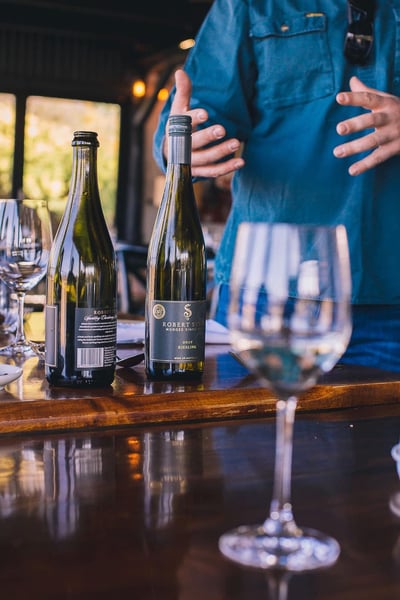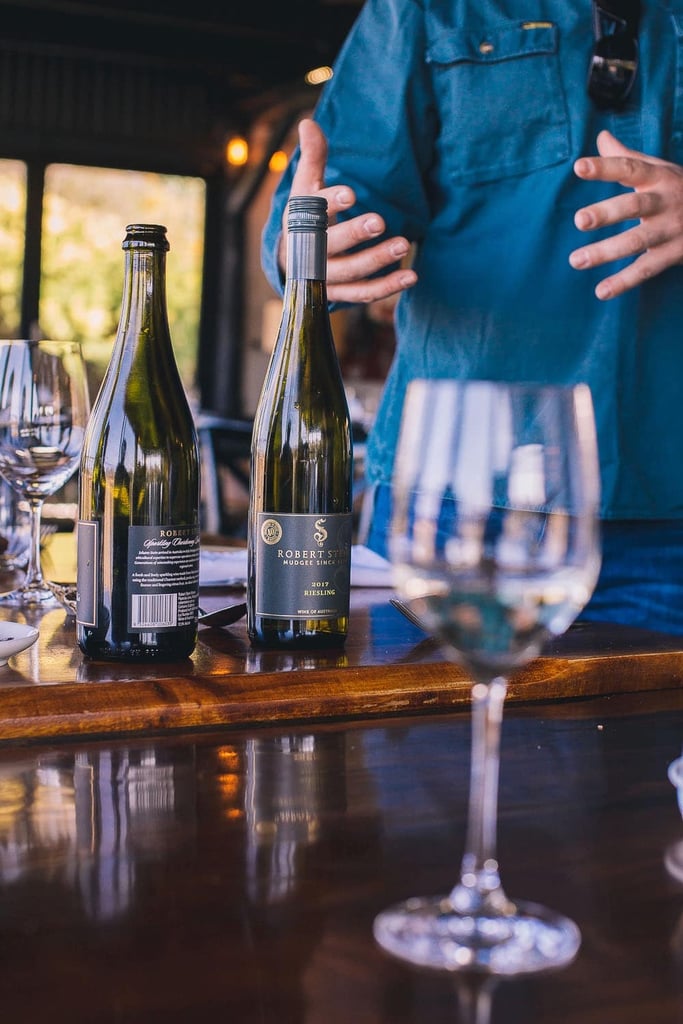 Following a short tour of the facility with Jacob Stein including his grandfather's extensive vintage motorcycle collection, we retreated to the restaurant to sample Robert Stein's best white wines alongside a delicious breakfast selection. I was served Gourmet mushrooms on toast which were excellent but have never been so envious of the Bacon and Egg Gnocchi which those sitting either side of me received. Unfortunately, I was given a taste, so I knew exactly what I was missing out on promoting me to stay back and discuss the dish with the Chef, commending him on his innovative approach to breakfast.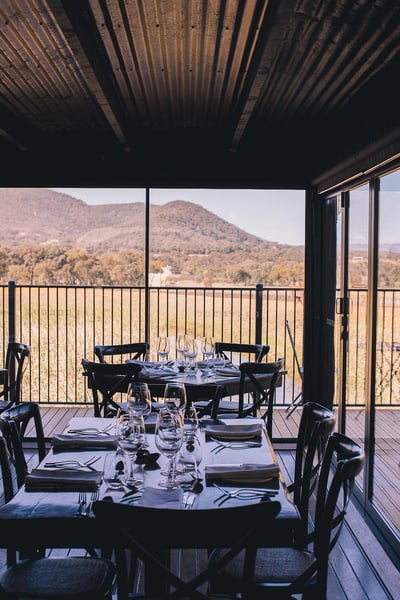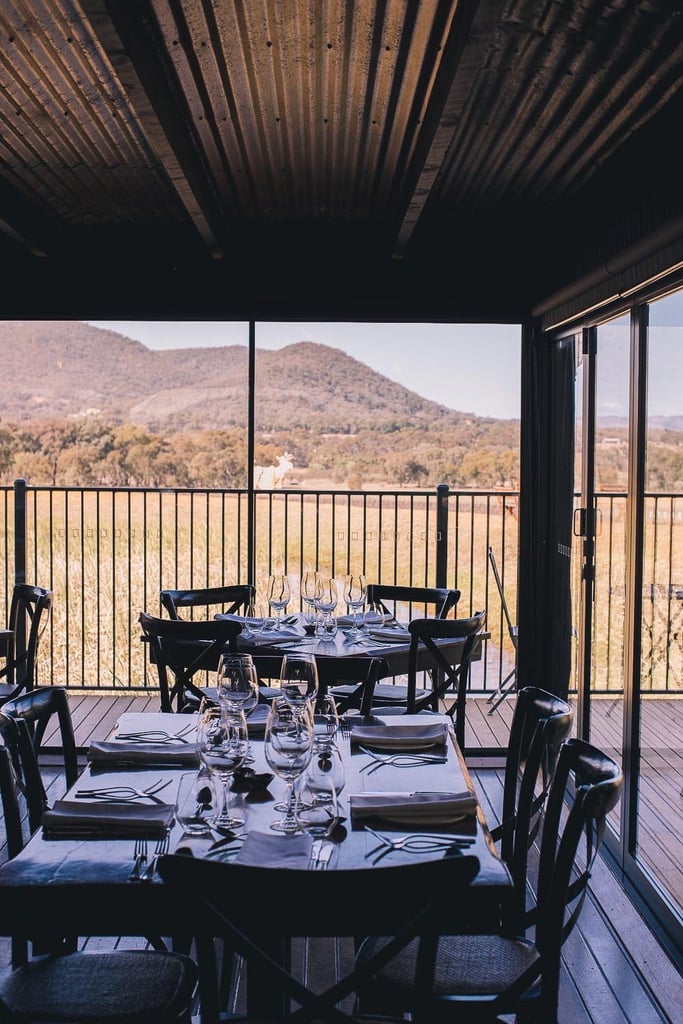 Gooree Park Wines
While some of our group were whisked away in a helicopter for a scenic ride to Rylstone, we jumped in a car and headed to Gooree Park Stud, owned by Filipino businessman Eduardo Cojuangco Jnr, who was recently inducted into the Australian Racing Hall of Fame for his contribution to the industry. The stud, which hosts public tours, has bred a number of famous Group One winners including Smart Missile and Don Eduardo and we were lucky to spend a moment with 2016 Derby Winner Prized Icon standing in the paddock in front of the family home.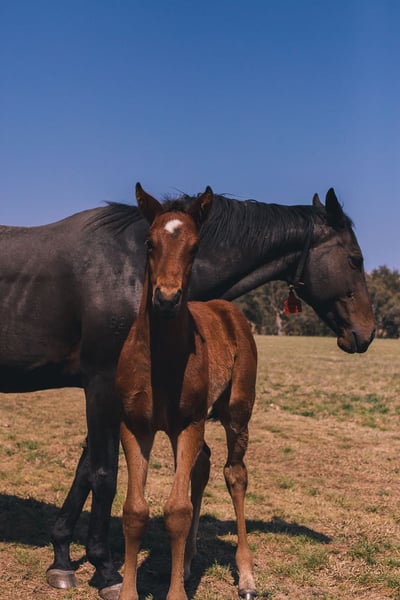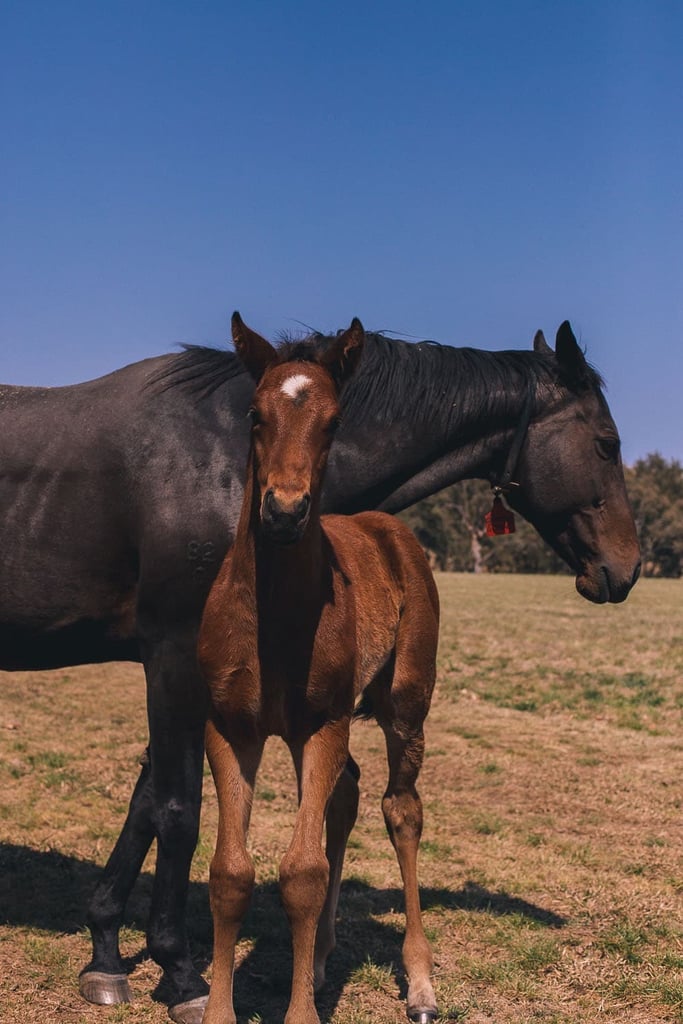 Alongside the full-sized racetrack and Wagyu cattle is a commercially sized Orange orchid overseen by Mr Cojuangcoon's wife which supplies many of the local businesses. It's quite apparent that not a single cent has been spared across Gooree's formidable operation. Our tour finished with another wine tasting, and by 11.30 am I was slightly toasted, standing beneath the warm Mudgee sun, eating soft, smelly cheese while sippling Gooree Park's top of the range Don Eduardo Shiraz Cabernet.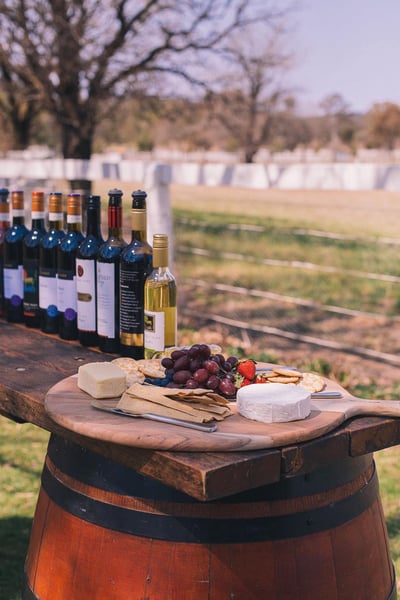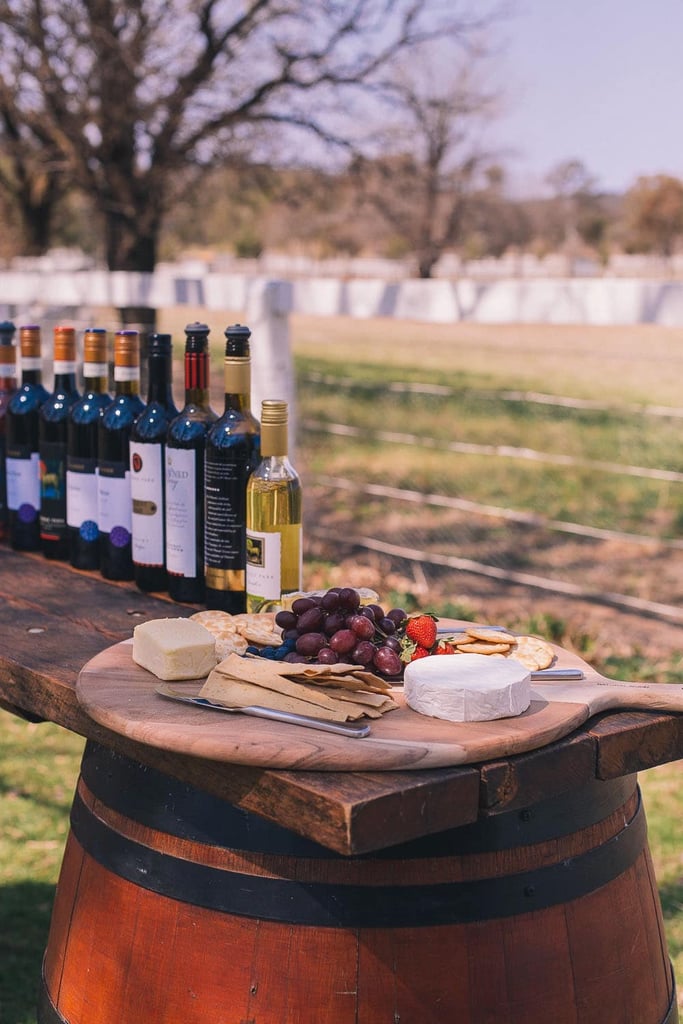 Alby + Esther's
Our next stop was the Mudgee town centre, at a quaint alley cafe called Alby + Esther's, where we were met by local resident and Mudgee Tourism spokesman Ken Sutcliffe. Ken joined us for yet more eating as I helped myself to bruschetta with Chorizo and an additional Esther's Jaffle – the house speciality of course. Washing down another impressive meal, I opted for a locally brewed Burnbrae Lager taking my pre-midday drinks tally to double figures.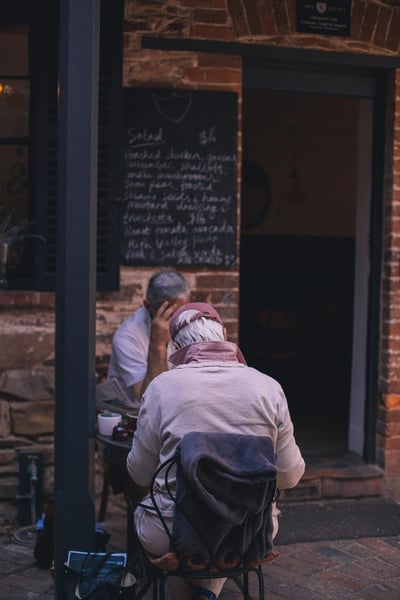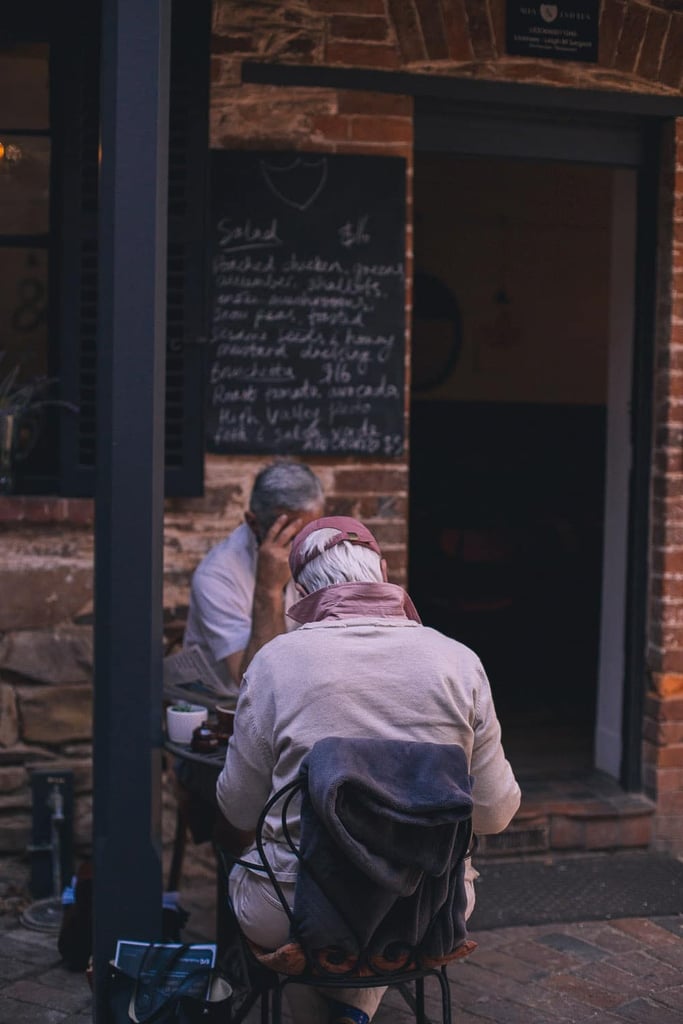 Tee Off & Tipple
Naturally, I was overjoyed to arrive at the Mudgee Golf Club to be greeted by two more artisans of the alcohol industry, for a pre-tee off tasting. Debbie from Mudgee Brewing Company guided us through their diverse range of brews, the Porter my personal favourite. Nathan from Baker Williams Distillery followed with a showcase of his spirits and sweet liquors, a category that never really gets me excited. As if he could sense my impartiality, he quickly dropped the news of his upcoming Single Malt release which will be released to the public before the end of the year for those interested.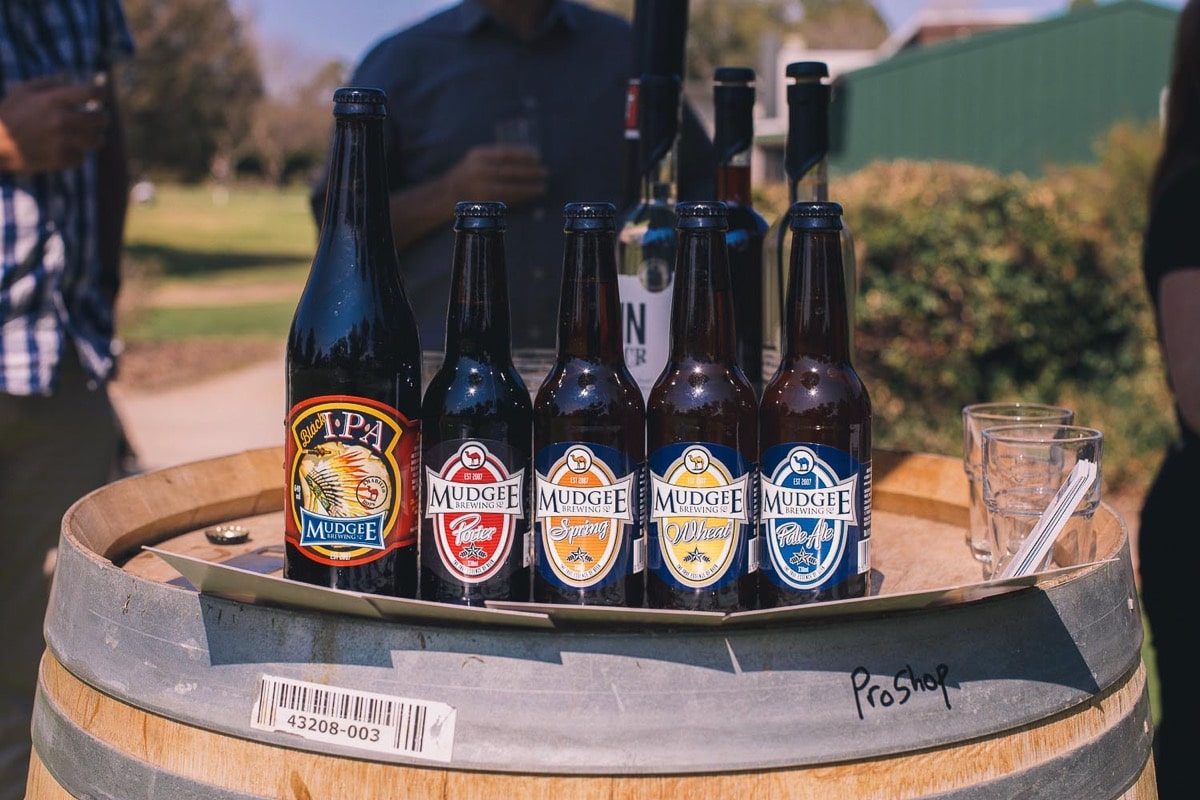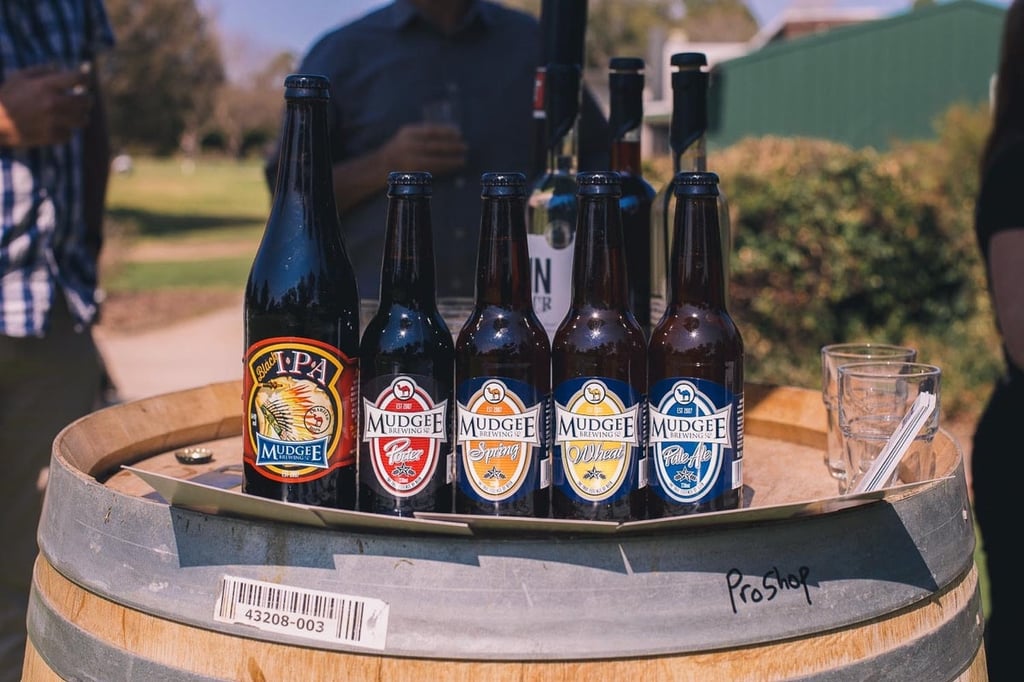 Politely inebriated and nursing a blown-out shoulder from a skiing fall the week before, my golf game was undeniably appalling. Thankfully I cracked one right down the middle of a long Par 5 to save face in front of Ken, who was watching from the world's slowest cart, where I should have been.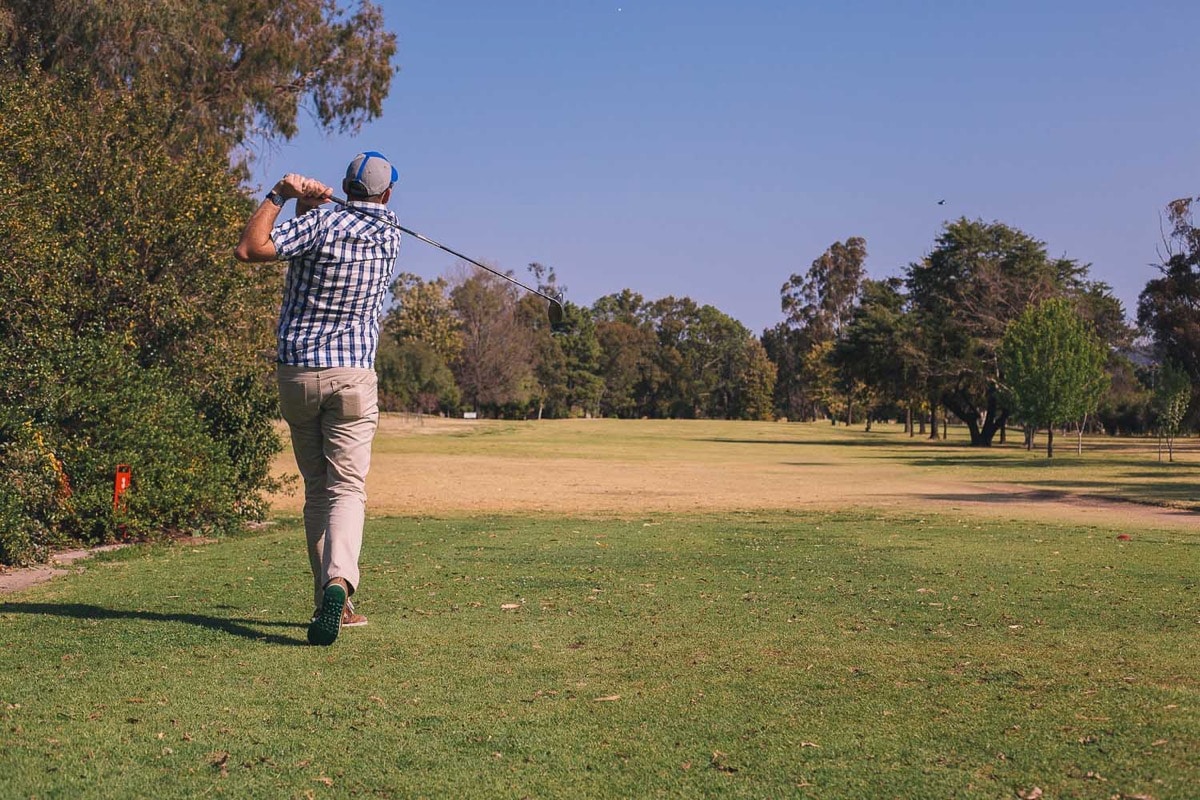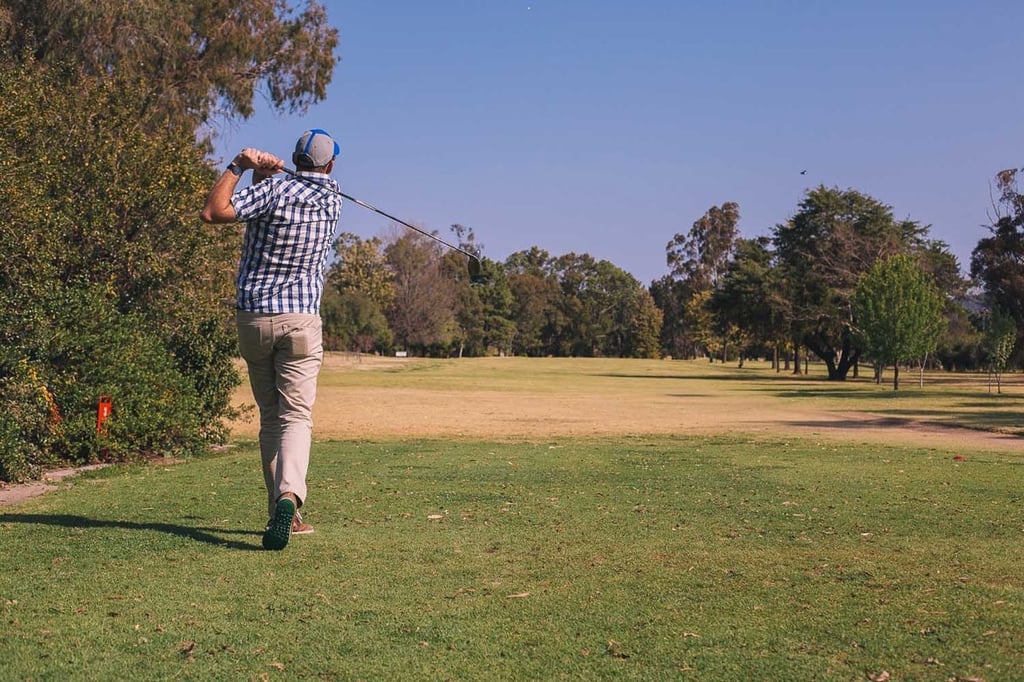 Mudgee Accommodation
Burnt, sore and exhausted, we said our goodbyes to Ken and headed for our accommodation at Peppertree Hill. Owner's Kersti & Stuart Faulkner offer guests a choice of ten luxurious cottages and a main homestead that can be rented individually or together if you need beds for 60 odd! Perfect for romantic getaways or family groups, my digs provided everything one would need for a pleasant weekend, and I will most certainly be back.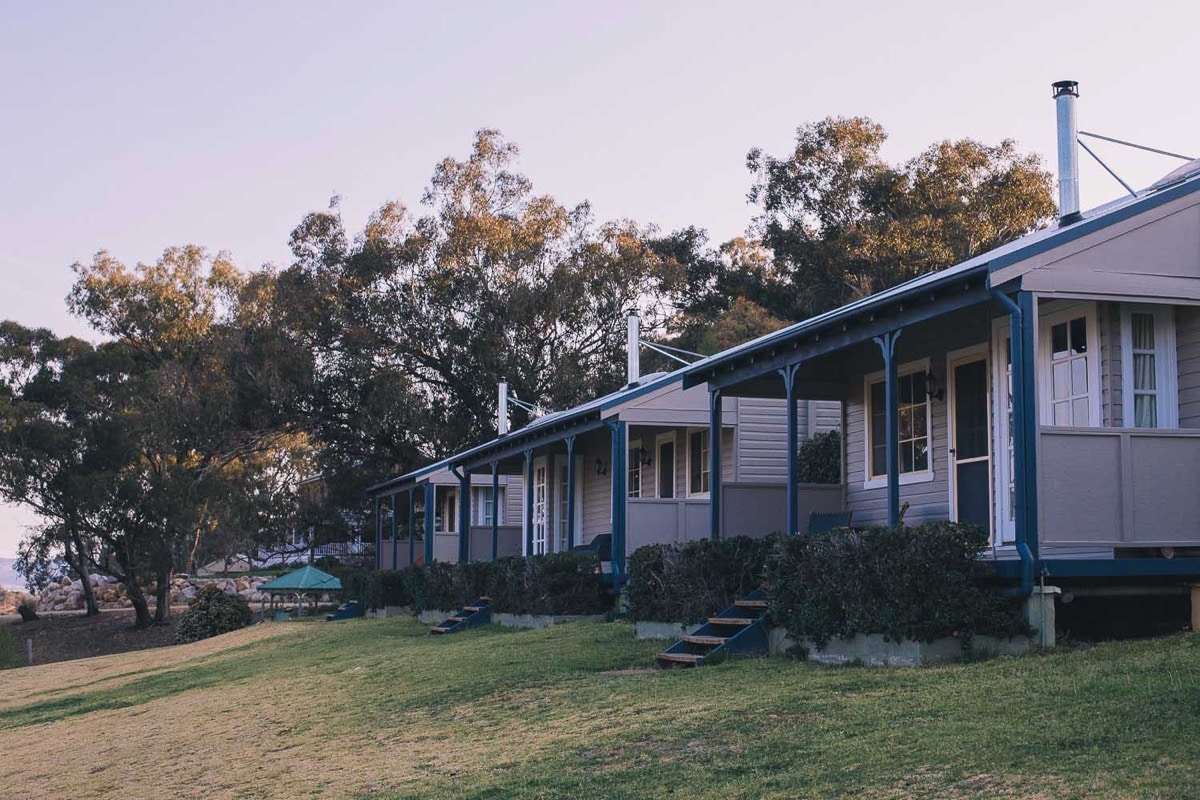 Lowe Wines & Zin House
Showered and combed we boarded the bus to Mudgee's famous Lowe wines for more grape juice, but this time of the organic variety. David talked us through his vision while we tasted his famous 'Jodie Wilburtree' Sparkling Rose, 'Bobby Lowe' Sparkling Shiraz Cab and preservative-free 'PF500' Organic Shiraz while we helped ourselves to more cheese.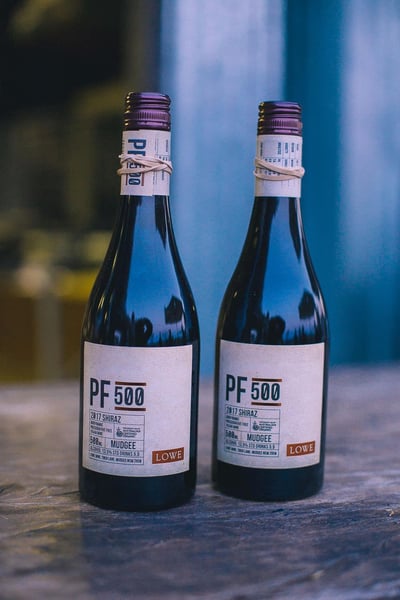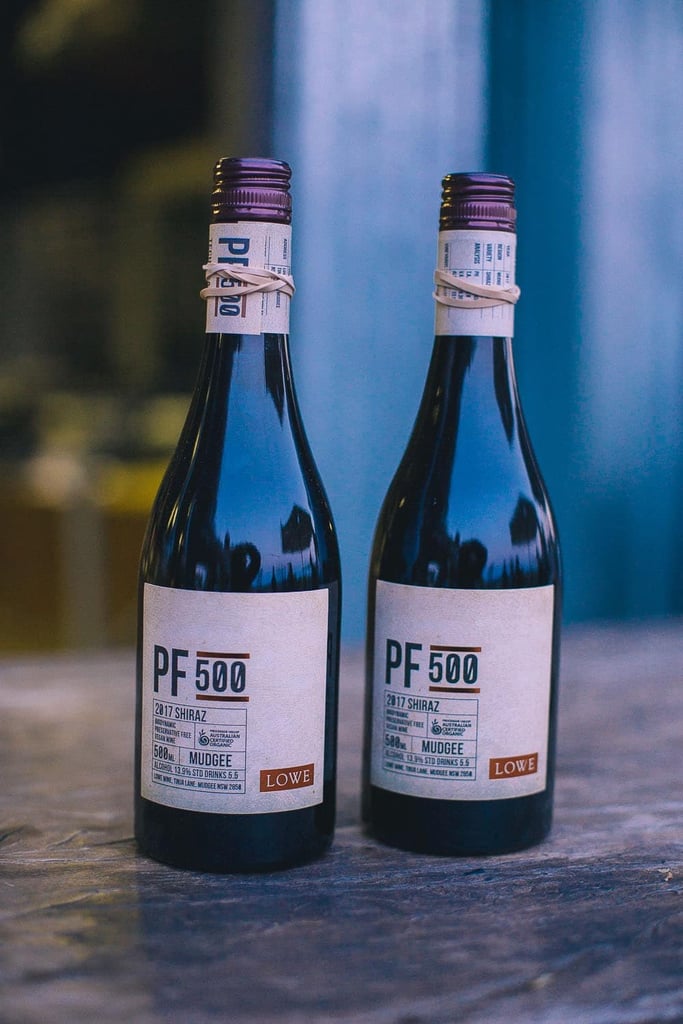 David's incredible cellar door accounts for 95% of his wine sales and his wife, Kim Currie's restaurant, The Zin House, holder of Mudgee's only Chef's hat, is the perfect place to enjoy them with the region's best produce. With The Zin House just a 200m stroll from Lowe Wines Cellar door, it made sense to spend the evening there quaffing David's wine over an innovative five-course meal. My picks from the evening were an exceptional Beetroot and Pomegranate Tartare followed by a Slow Cooked Beef served alongside 2015 Lowe "Louee" Franc and 2013 Lowe Zinfandel.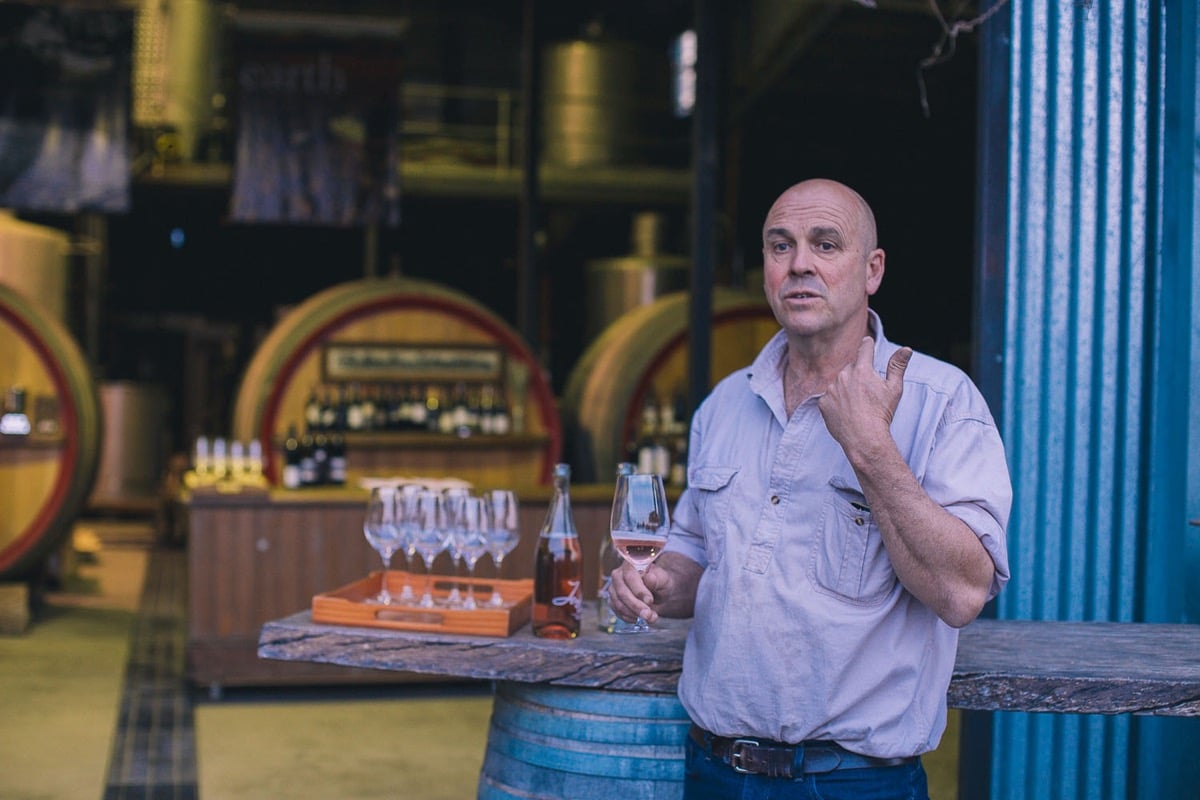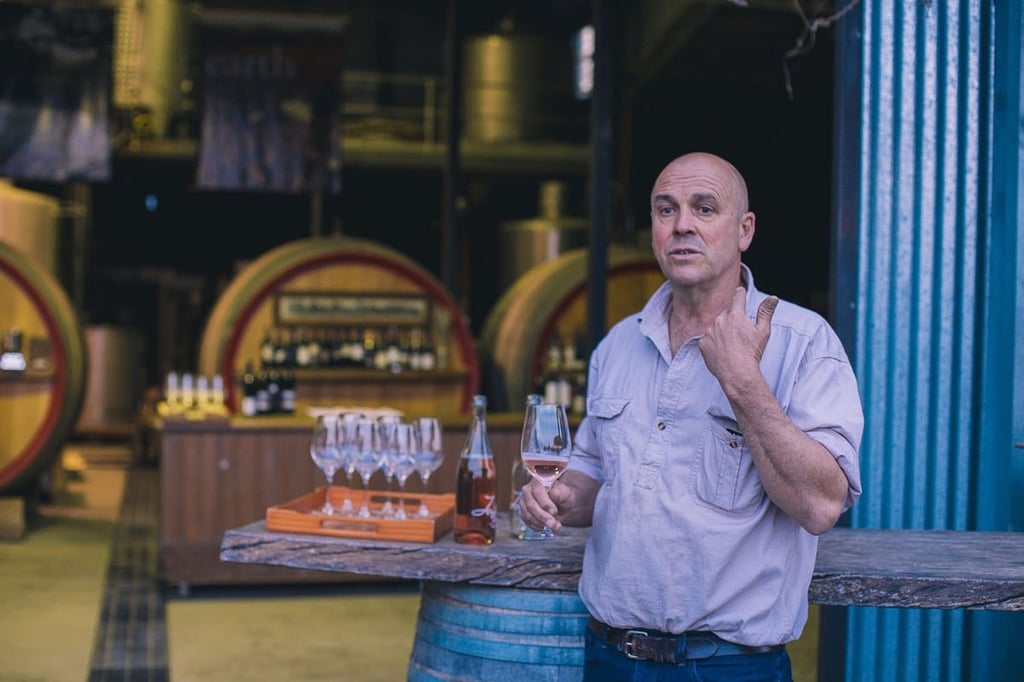 By 9.30 am the following morning I was back in Sydney, having shut my eyes abroad #FP421 only to be woken by the plane hitting the tarmac. With nothing more than a backpack, I walked straight out of the terminal and jumped onto my motorbike, revelling in the ease of the whole expedition as I shot along Southern Cross Drive.
While I thoroughly enjoyed the journey with Fly Pelican, I think it's worth noting that you will need a car to make the most of Mudgee and in the time it takes to travel to the airport, check-in, fly, land and organise a hire car, you really could have driven yourself!
James experienced the best things to do in Mudgee, courtesy of Mudgee Tourism