This post is sponsored by our good friends at Portsea based Malkin & Toad, who make the coolest swimming shorts you'll see all summer.
It's the destination where Melbournian's escape city life and breath a collective lungful of salty sea air called Summer. It's the place where friendships are made, where romances bloom, where rivalries are forged, where dignities are lost and recovered. It's the home of sun, sand, salt and frivolity – where a weekend is short but the memories created last a lifetime.
The 'Pen' may mean different things to many but its uniqueness is lost on no-one. If you summer here – certain things stand out and resonate forever. So whether you're a local, a regular weekender, or a city player longing for a repeat visit – take a look at our classic list of 25 signs that you Summer on Australia's Mornington Peninsula.
---
---
1. You've made the drunken pilgrimage of walking from Portsea Pub to The Conti at 1am far more times than you care to remember.
2. You were all over Sorrento's famous vanilla slice long before it became "Sorrento's Famous Vanilla Slice".
3. You've thought you were on a first-name basis with the pony-tailed maître d' at Hotel Sorrento when going there for dinner (when in fact he never had a clue who you were).
4. You know where the unsigned access to the Portsea Clifftop walk is.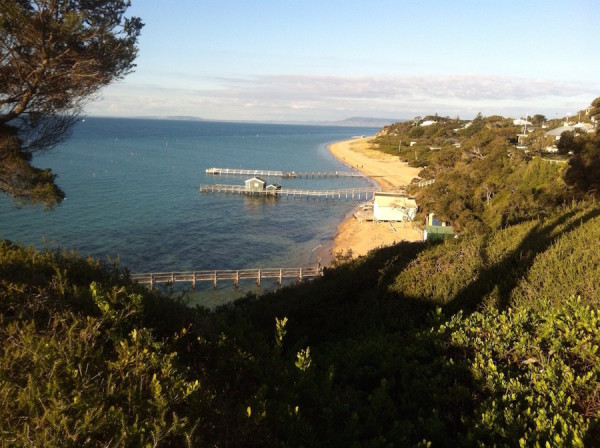 5. You've been to an auction of a beach box – a uniquely Peninsula event.
6. You've sailed in a Couta Boat race, and then had too many Carlton Draught's on the club house deck afterwards.
7. Your mum has a favourite item of clothing from Debs.
---
---
8. You know that Blairgowrie IGA is the best small grocery store in the western world.
9. You've walked down Sorrento Main St and wished it wasn't so frequented by folks clearly day-tripping from distant foreign lands such as Rye, Dromana and Rosebud.
10. You've swum the Portsea Swim Classic (extra points if when it started at Portsea front beach – when there was actually a beach there).
11. You partied at Three Palms that one summer long ago when it was new and cool.
12. You've experienced terrible service over dinner at The Baths.
13. You've jumped the fence at the Portsea Pub to avoid a ridiculous queue and cover charge to get in.
14. You remember the original Cornells Fish Shop and wish it was still there.
15. You've jumped from Chicken Rock.
---
---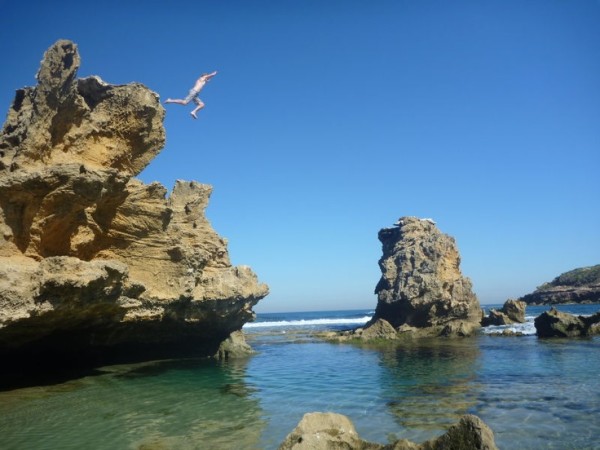 16. You remember the good old days when going to the Portsea Polo meant wearing a polo shirt and thongs, taking a picnic basket, and sitting on the grass beside the field.
17. You remember the great Friday night dilemma before Peninsula Link was built: do I take take Eramosa Rd, Bungower Rd, or drive through Frankston?
18. You've skinny-dipped in the moonlight at Tideways or Shelley's.
19. You've brought in the New Year at a clifftop mansion worth more than the GDP of some third world nations.
20. You've surfed at Quarantines and quietly thought you're a God amongst men.
21. You can often identify prominent locals by their single-digit heritage vehicle registration plates.
22. You think that jet-skis are among man's worst inventions and wouldn't be seen dead on one.
23. A Saturday morning has often involved a run at The Cutting, a coffee at Stringers, or 18 holes at 'The Nash'.
---
---
24. You know that the carpet at 'The Conti' is Heritage-listed for its exceptional degree of stickiness.
25. The most difficult question you ask yourself on a summer morning is "shall I front beach or back beach today?"
Special thanks to Malkin & Toad