When it comes to the hierarchy of domestic sporting events, the Australian Open sits right at the top (fight me in the comments). And while the majority of us are happy enough to spectate from the comfort of our own lounge rooms, there's a more exclusive view of the courts on offer for an exceptional few. Exclusive views that would be a privilege to taste just once in anyone's lifetime.
Here are the five most luxe experiences one can enjoy at the Australian Open.
On Court Seating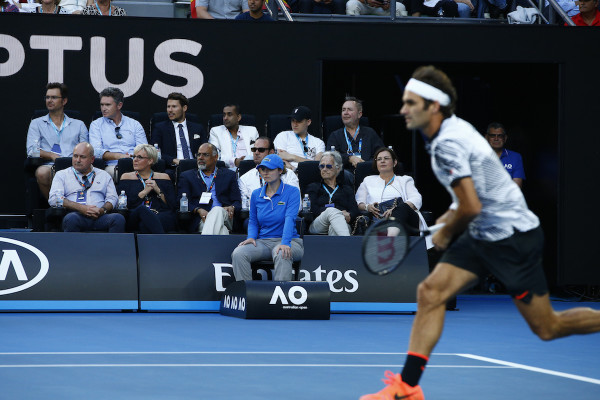 Courtside seating allows guests to view matches at such a close proximity, they get to feel beads of sweat being flung towards them at top serving speeds of 200 KMPH. Sweat can travel at a distance six metres easy, right?
---
---
Available for all twenty-five sessions of centre court play, the seating is actually just one aspect of this entire experience. Guests are treated to a delectable three-course meal in the AO lounge before taking their seat for the first serve.
Each session is limited to twelves guests.
Find out more here.
Green Room access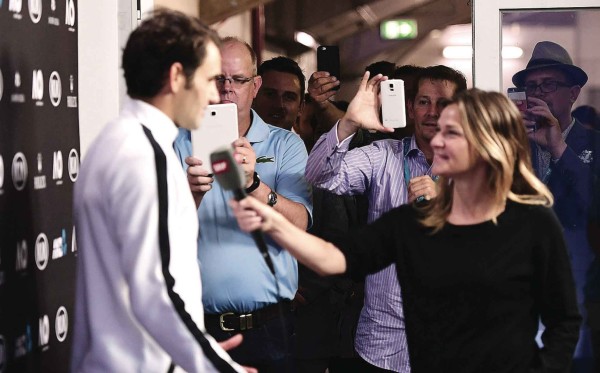 It's like I've always said: if the outside is so damn great, then why did humans spend so many thousand years perfecting the indoor?
Enter: the Green Room experience.
For six hours, guests will be able to spectate from a backstage suite. In addition to a rare in-person glimpse of players making their way onto the court, this dedicated viewing area provides a grazing menu to fill those awkward silences where you find yourself mingling with fellow guests (alcoholic and non-alcoholic beverages included).
If you stick around long enough, you'll even be able to witness some post-match shenanigans.
---
---
Find out more here.
Superboxes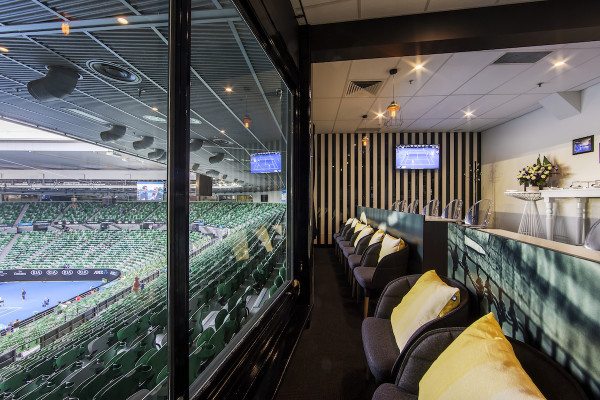 Like the Green Room experience, the Superbox experience exists for those who want to enjoy a match up close without being subjected to the harsh condition of the outside world… only bigger, better, and here's the key importance, more private.
Settle in for an entire session of play in a reserved space as both you and your guests are catered to (tailored food and beverage options included).
Find out more here.
Chef Series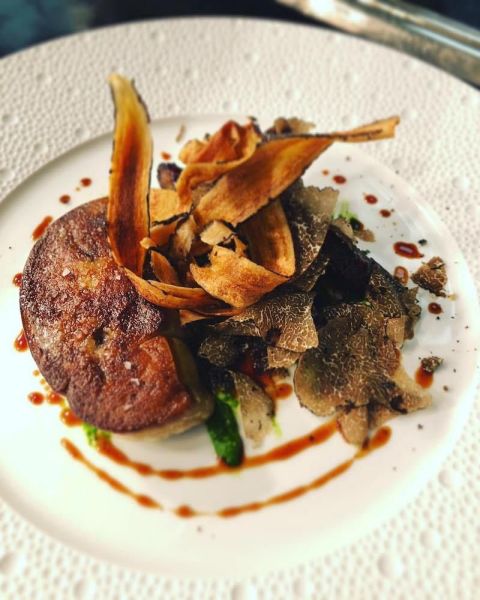 A selection of chefs will be presenting "… incredible personalised dining experiences…" in a series of showcases. This year, the lineup of award-winning culinary masters will include:
Simone Zanoni (from the Michelin-starred Georges V, Four Seasons France)
Alejandro Saravia (from Farmer's Daughters, Gippsland)
Albert Roux (from the Michelin-starred Le Gavroche, London)
Duncan Welgemoed (from Africola, Adelaide)
Each chef will be available for a limited run of three nights only.
Find out more here.
Show Court Finals dinner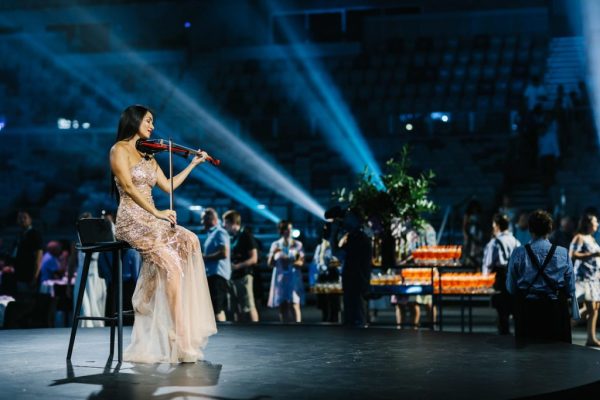 And now we arrive to the matter of Show Court Finals dinner.
---
---
As the AO website itself outlines, "… what better way to finish your Australian Open experience than with the exclusive opportunity to dine on-court…"?
Put on your Sunday best and enjoy some "first class food" at centre court of Rod Laver Arena alongside tennis legends. Entertainment as well as special guest appearances included (and perhaps even the stray Will Ferrell sighting… probably not Kevin Spacey anymore, though…). Guests will also receive a Rod Laver Arena ticket in a category of their choosing.
Find out more here.
Tickets for these hospitality/lounge experience packages are now on sale. General admission tickets will be available from October 9th. You can get more details on bookings and so forth over at the official AO site.