If you live in Sydney, Australia or even anywhere else in the world for that matter, chances are you've seen your fair share of photos of Bondi Beach. But you probably haven't seen any like this shot taken by Anthony Glick.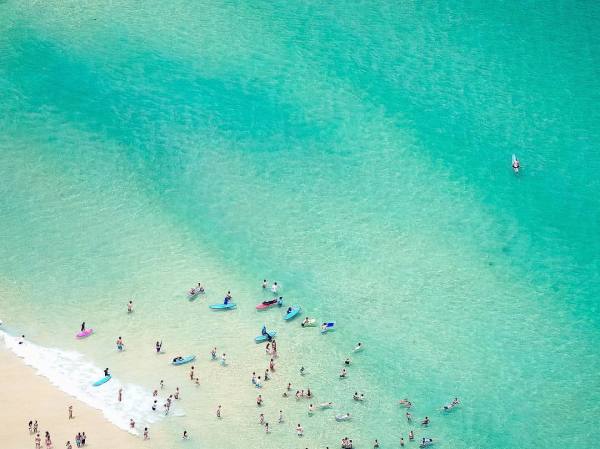 These aerial shots provide a unique perspective of one of the world's busiest beaches. The images are surreal and the people dotting the beach appear almost cartoon like. Viewing the images is a bit like flicking through a 'Where's Wally' book, or perhaps 'Where's the girl in Lorna Jane sipping on a kale juice?' would be a more fitting title in this instance.
All jokes about Bondi aside though, the photographer's talent is undeniable. Luckily enough we were able to have a chat with the person responsible for the images.
---
---
The man behind the lens is 22-year-old Bondi Lifeguard Anthony Glick. 'Glick' as he is known as on the show, has also featured in the past three seasons of the world famous doco reality series, Bondi Rescue.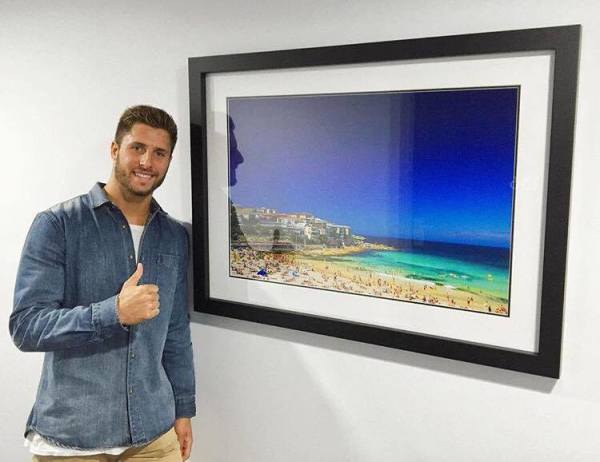 Glick's love for the ocean is patent in his work and he explains that photography was just a gradual progression of this passion.
"I combined my passion for the ocean and surfing with photography and then one thing lead to another and it has just evolved."
This passion, it seems, escalated into Glick hiring a helicopter to fly him over Bondi Beach just so he could get the right shot. Glick tells us that this project was one in which he had been wanting to do for a very ling time. However, Glick patiently waited for the period in which Bondi is at it's busiest – just between Christmas and the New Year. The wait, as you can see, was definitely worth it.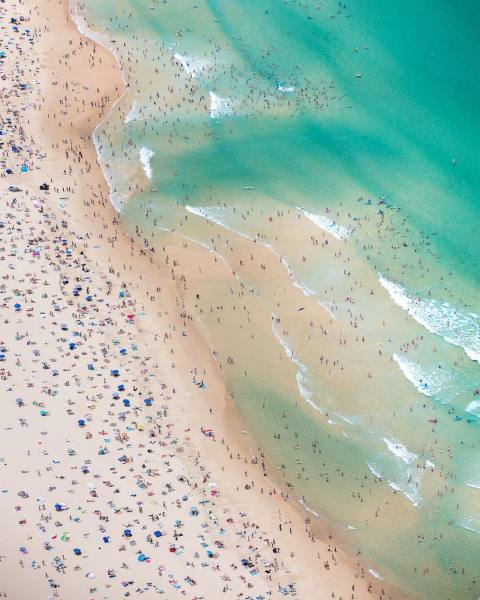 Some would argue that to get the shots a drone would have sufficed; however, Glick stands by his choice to rent a helicopter.
"I use a big zoom lens and hover far away from the crowds so I can capture images of the beach that don't look staged and people aren't staring in to the camera.
"Not to mention the quality on my 50 megapixel cameras heavily outshine any drone out there, especially when printing the images out very large like I have done already. They look clean, sharp and crisp and not limited to certain sizes."
---
---
When speaking of printing out the images Glick is referring to his business, Glick Photography. Glick now sells his prints and also offers private lifestyle and water photography photo shoots.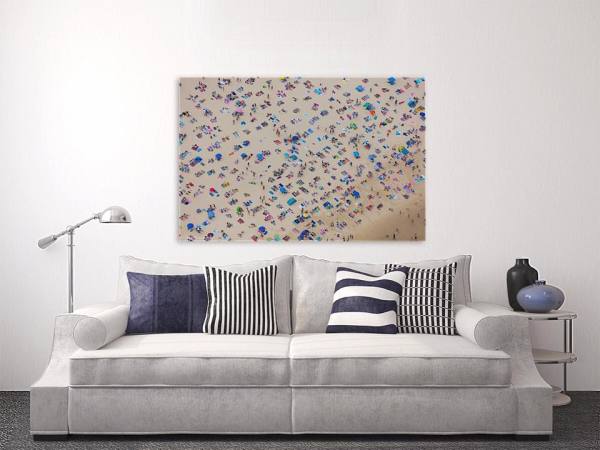 The only thing that outnumbers American style burger bars in Sydney, is photographers. It's a tough business to crack into. However Glick's entry into the industry has happened almost organically through his love for the ocean and capturing and interpreting it; It's this, combined with his willingness to go the extra mile for quality (hiring a f#@king helicopter) that has probably helped bring him success so far.
Whilst Glick now has his own business, it wasn't too long ago that he was just starting out. Speaking with Glick, he also enlightens me to the fact that we unknowingly shared one of his early pictures back in 2014. The picture (featured below) of lightning striking the Sydney Opera House, ended up going viral. Glick showed me the photo and also explained the story behind it.
"That summer storm season was the best and most consistent I have ever experienced. I remember for ‪seven afternoons in a row Sydney got pounded with thunderstorms and lots of rain. The image (we) shared that went viral was on the first afternoon and I didn't have my camera with me, the only camera I had was my iPhone and it did the job!"
Whilst scrolling through his Instagram to find the picture above, I also noticed a shot Glick captured the previous night of a rainbow just off Dover Heights. I joked about him knowing the rainbow would be there, but I was suprised when he told me quite seriously that he did.
"It sounds weird but if you know how to read the rain radar you can usually tell when there will be a rainbow."
Glick further explains to me the the science behind this knowledge.
"If there is a big rain patch going away from the sunset and then a blue sky patch behind it then you can usually be pretty sure there will be a rainbow in the east. However, the best one are the ones you don't expect."
---
---
There is probably a pretty cool story to go with each picture Glick has taken, and as an ocean lover it's easy to get lost scrolling through all his shots.
If you want to check out more of Glick's photos you can find him on Instagram @anthonyglick or visit his website here.