"You're going to MONA, right?" The most common question whenever someone tells you they're heading down to Hobart can come across as a little exhausting each and every time Tasmania's capital is mentioned. And yet the ubiquity of MONA, the Museum of Old and New Art, is a testament to just how much David Walsh's hub of the weird, eccentric and sometimes disturbing has transformed Hobart from an afterthought into one of Australia's most creative and interesting cities. Think of MONA Tasmania, then, as a generator of creativity.
---
The Ultimate Guide To MONA – Table Of Contents
---
MONA: An Introduction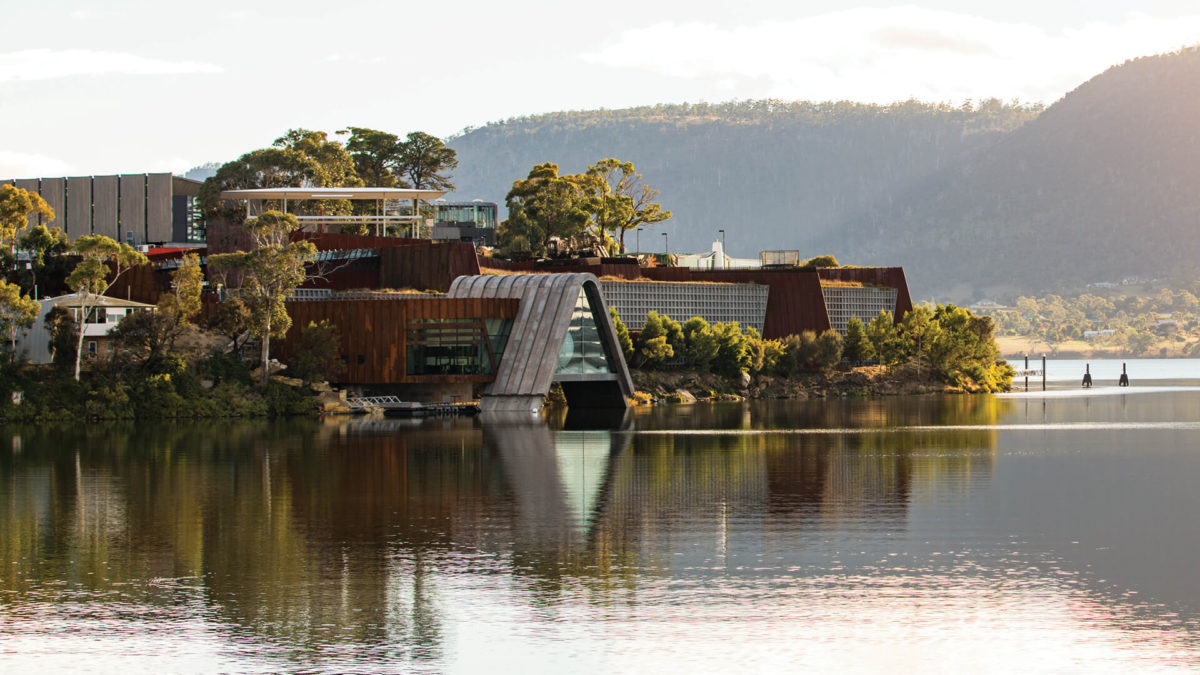 With a profile furthered by expansive music and arts festivals, specifically Mona Foma in the summer and Dark Mofo in the winter, MONA has truly become one of the most fascinating museums in the world – an underground playground of indulgence and a penchant for experimental works that are as provocative and explicit as they are mesmerising.
The famous "poo machine" (officially Cloaca Professional by Belgian conceptual artist Wim Delvoye), which uses hanging vessels and tubes to replicate the gastroenterological journey of food through the human digestive system from mastication to defecation, is just one of the specially commissioned permanent installations at MONA that echoes just how far David Walsh is willing to go when it comes to challenging the traditional idea of art. Especially family-friendly art. A multisensory experience (also just a way of saying that it really does smell like shit), the Poo Machine is probably the most well known of MONA's more controversial pieces.
---
---
And yet for some, the infamous MONA Poo Machine is one of the tamest and most accessible installations as part of the museum's three floors of underground galleries. The art bunker is full of these kinds of pieces, which visitors can navigate using a custom-built handheld technology titled "O" which tells them about each artwork on display using location data (that is, the app knows where you are in the museum).
In addition to the occasional pop of live music, an on-site craft brewery for the highly awarded Moo Brew, luxury accommodation at MONA Pavilions overlooking the River Derwent, and two wineries offering tastings of Moorilla Estate's finest drops, there is plenty to do when visiting Australia's largest private museum. And that's before you even enter the bunker-style galleries.
With domestic travel now ramping back up and plenty of people heading on down to Hobart, we thought we'd put together a little guide for BH readers to get across everything they need to know before visiting MONA so visitors explore the best parts in the little time they may have at the contemporary art museum.
RELATED: The Best Restaurants Hobart Has To Offer Discerning Foodies
---
When Did MONA Open?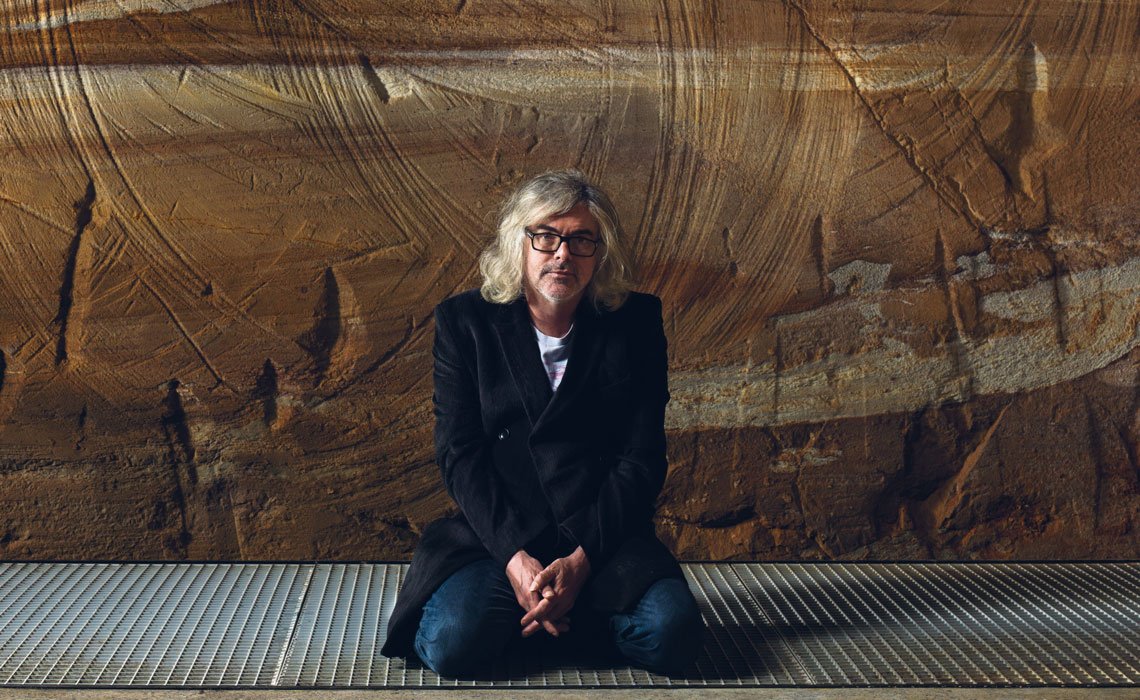 David Walsh built MONA on the same site as Tasmania's oldest and most emblematic winery, Moorilla Estate. As part of a $75 million renovation project of the old Moorilla Museum of Antiquities, which was founded in 2002, MONA successfully realised Walsh's unique vision of building a hub for modern art that was unlike anything the Southern Hemisphere has seen before.
The art museum, which was completed in 2010 and opened to the public on January 21st, 2011, is located about 12 km north of Hobart City, facing the Derwent River vineyards with a substantial footprint of around 9,500-square-metres on a 3.5-hectare site.
MONA itself is 6,000-square-metres of exhibition spaces, theatres, galleries and an art conservation. This also includes eight luxury chalets, collectively known as MONA Pavilions, along with a cafe, winery, the Moo beer brewery, a penthouse and a private tennis court.
---
---
Most visitors reach MONA via the MONA Ferry from Brooke Street Pier in Hobart City. A one-way trip from the pier to the museum takes around 25 minutes, after which guests reach a steep set of 99 stairs leading up the museum, which is carved into the 240-million-year-old Triassic-period sandstone cliffs of the Berriedale peninsula.
Considering the construction, MONA is a uniquely formed art hub that feels appropriately "of the earth" for guests as they descend into David Walsh's madness.
The exposed rock face and carved sandstone forms the walls of the museum, which are most obvious when you're passing by one of MONA's star attractions – Bit.fall by German artist Julius Popp. It's a two-storey waterfall set against the exposed sandstone, powered by around 128 robotic nozzles that pump out trending terms from real-time Google searches, serving as somewhat of a watery bulletin board where the world's most important words of the day are formed by water before they drop to the ground and dissipate.
---
How To Get To MONA From Hobart: MONA Ferry or MONA Roma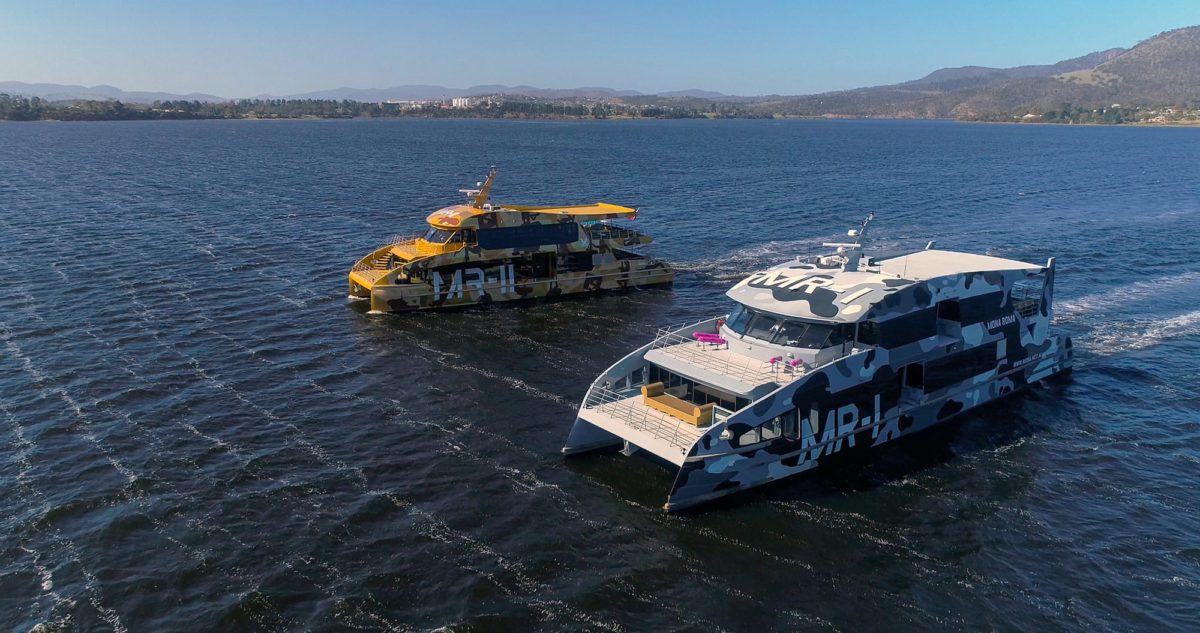 As mentioned above, the best and fastest way to go to MONA from Hobart is via a special 20-minute ferry service onboard the MONA Ferry. Although you've also got the MONA Roma bus service, which takes 30 minutes and heads up the Brooker Highway between the MONA Ferry Terminal at Brooke Street Pier and MONA with four departures per day, each way.
The Mona Ferry timetable is squashed between 9:15 am and 5:30 pm at mostly 15 minute intervals. MONA has two high-speed catamarans to service guests on this route, with each split into two classes – the Standard, which is $25 per person for a one-way trip, and the Posh Pit, which is $60 per person for a one-way trip.
The Posh Pit is akin to Business Class for guests who want to arrive at MONA Tasmania in style, with comfortable lounge seating, free glasses of sparkling or Moo Brew and some small bites.
When you do book the MONA Ferry (or MONA Roma) online do make sure you to consider what time your museum entry ticket is for. The museum runs on timed entries, so you've got to plan carefully to make sure you're arrival and entry times align.
---
What To See At MONA Hobart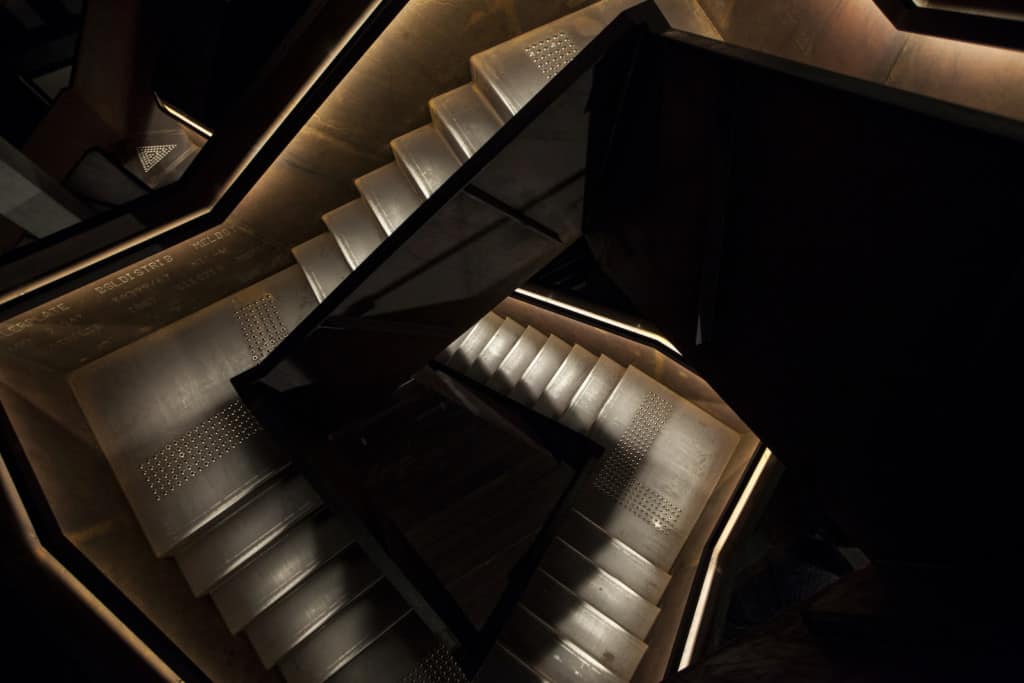 Although David Walsh is always adding things to the collection at MONA Tasmania, there are a few staples you'll want to make sure you see during your visit. Just like many other museums, there are always special exhibitions to get across. Although here are a few permanent displays, works and experiences to keep in mind.
---
---
Cloaca Professional. As described above, the notorious 'poo machine' is by Belgian conceptual artist Wim Delvoye and uses a series of vessels and tubes to mirror the gastroenterological journey of food as it moves through the human digestive system, from mastication to defecation. The main feeding time is around 2 pm each day so make sure you time your visit carefully – if watching a machine take a shit is your thing.
The Divine Comedy. Conceived by artist Alrefo Jaar, The Divine Comedy is a ticketed multilayered show which makes use of Siloam – MONA's recently installed tunnel extension that leads into a room – Ai Weiwei's White House – that wouldn't look out of place in a Kanye West album launch party. The pure white wooden 80-square-meter frame of a Qing Dynasty residence turns into a "journey through hell, purgatory and paradise" that really bangs heavy MONA's eccentricity.
Queen (A Portrait of Madonna). This 2005 installation by artist Candice Brietz is a small room where one wall is just 30 vintage TVs, beaming different people as they sing Madonna's Immaculate Collection album in full, a capella. If you've done what a lot of people do and decided to walk around MONA not entirely sober then it'll be one of the most uplifting installations you'll find amongst Walsh's dreary sense of humour.
The Great Wall of Vagina. A lot of MONA Tasmania is dedicated to the idea of sex and death, although not in equal measure. There's a lot more sex than there is death here, and perhaps the most explicit expression of this is a wall with 151 porcelain vuvlas sculptured from real women, all incredibly distinctive and different as they display just about every type of vagina there is.
This is, of course, nowhere near a definitive list of the must-see art installations of MONA Tasmania, but do make sure these four are on your hit-list well before you start to descend that spiral staircase into the mind of David Walsh.
---
There's More Than Just Art At MONA Tasmania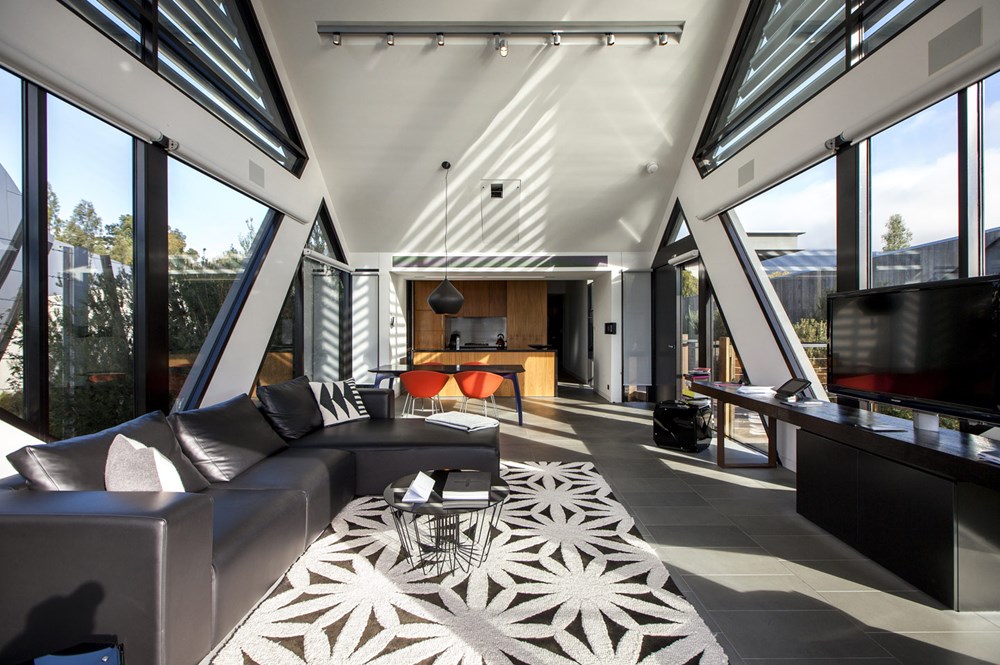 RELATED: The Best Hotels For Luxury Accommodation In Tasmania
Yes, MONA functions as the most memorable art gallery you'll come across in the Southern Hemisphere, but there's a lot more to David Walsh's oddball museum than just art. Beer and wine lovers should definitely carve out some extra time between their return MONA Ferry trip because the small, homely Moo Brew brewery door is a great place to hang for a few hours.
Similar things can be said about the Moorilla Winery cellar door, which is practically opposite the brewery and offers up reasonably priced tasting experiences that are intentionally not as stuffy or esoteric as some typical wine tastings. This is great for anyone who wants to learn more about wine but is too embarrassed to head along to a more conventional cellar door experience.
And if you can tear yourself away from Hobart's healthy spread of luxury hotels, the MONA Pavilions offer a great place to stay on-site. Designed by Fender Katsalidis, the several luxury accommodation spots are more like diamond-shaped, angular boxes that have bodies of steel and glass and super premium interiors. The eight luxury accommodation pavilions are located on a peninsula overlooking the Derwent River.
---
Best Times To Go To MONA Tasmania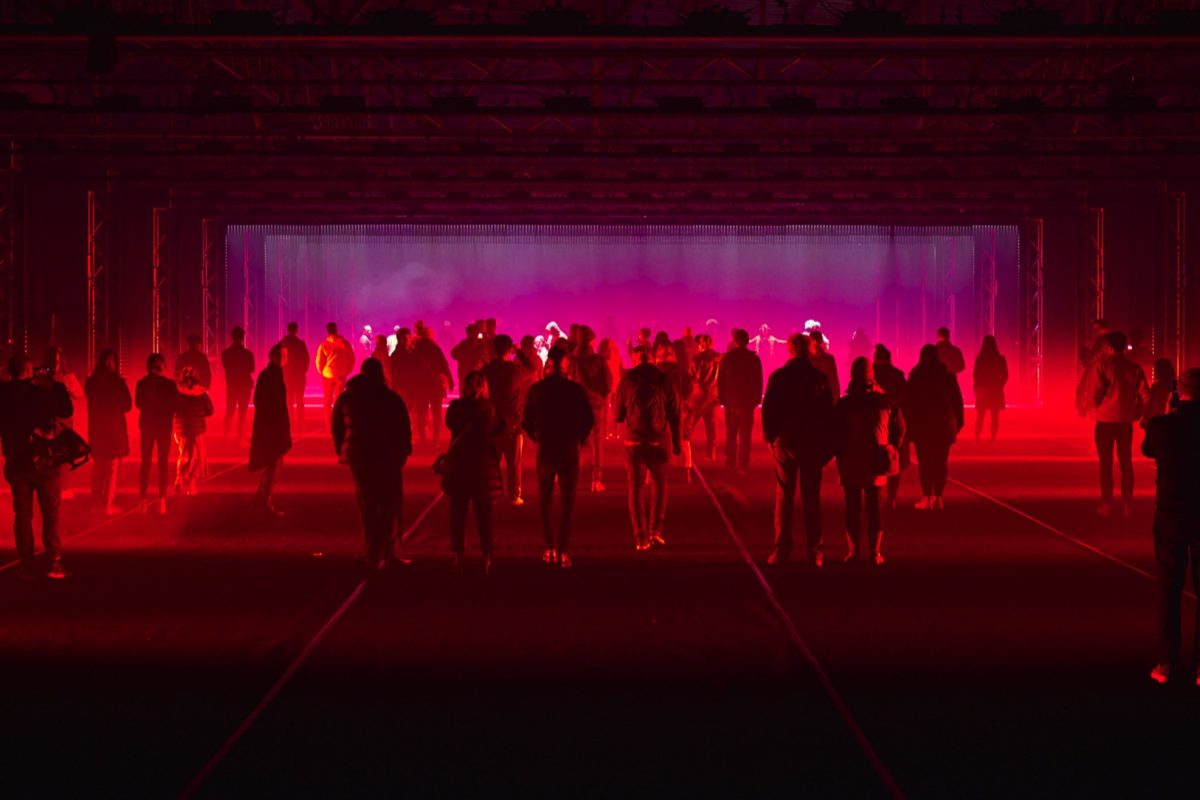 MONA is a year-round kind of thing, but there are certain times when Hobart is a bit livelier than usual. And this makes the whole MONA experience that much better because most head down during one of the two major festivals that act as an extension of MONA's unconventional approach to the art world.
While Mona Foma, the summer festival, has currently relocated out to Launceston (it'll be back in Hobart soon, no doubt), the winter edition, Dark Mofo is undoubtedly the best time to head down.
Why? You're just outside of the summer peak period for MONA Tasmania, which is between December 26th and April 19th. And while MONA is just as busy, because just about everyone loves Dark Mofo, it feels a bit more manageable. That could be because there are less international tourists and a more cohesive group – the type of person who'd go to Dark Mofo.
---
---
That brings about a number of ways to play it smart. MONA Tasmania can be difficult to book at the best of times, so it's worth killing two birds with one stone and jumping on something like AAT King's Dark Mofo Long Weekend tour. Not only are you in a small group and get access to the Dark Mofo essentials like Winter Feast and premium feasts around Hobart, but you also get Posh Pit access to MONA on the third day of the four-day tour so you don't have to do the organising yourself.
The Tourism Tasmania website is also pretty clear on everything you need to know about MONA so if you did want to do all the booking yourself, that's the best place to start as it also provides you with a bit of a guide around Hobart.
---
MONA's Eternity Membership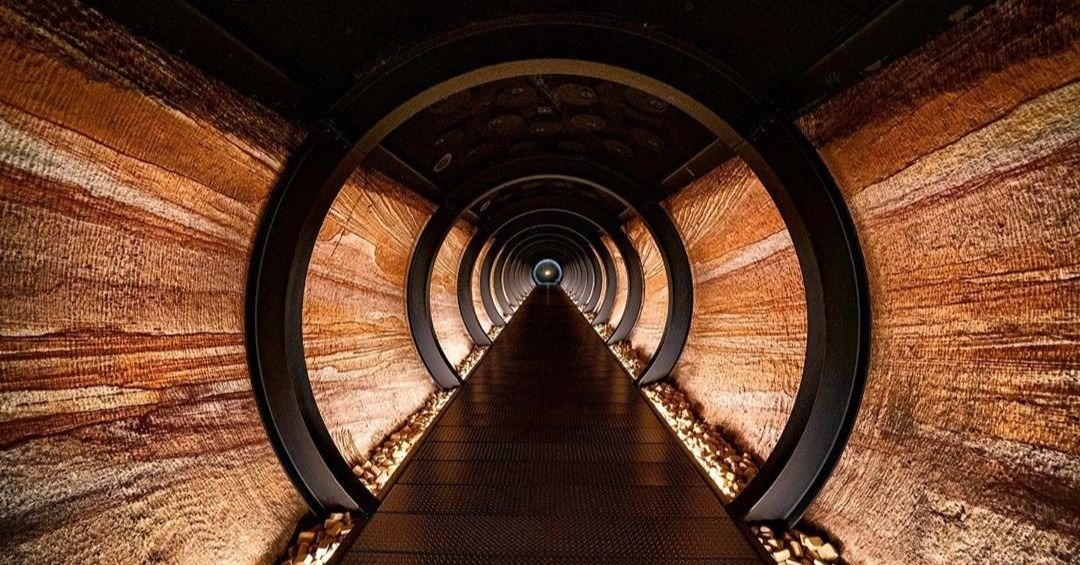 I'd be a bit remiss if I didn't mention the museum's unusual membership program called the Eternity Membership. The $75,000 membership program is a slightly disturbing take on similar membership programs offered by the world's best museums, which includes lifetime free admission and the right to be cremated and have your remains housed in the MONA Cemetery that's on-site. You could just take the year-round, lifetime free entry, but where's the fun in that?
Otherwise, you're looking at $30 entry for adults ($27 for concession). Although local Tasmanians get free entry as long as they made a booking online.
MONA Tasmania – Frequently Asked Questions
How long does the MONA Ferry take from Hobart to MONA
You can expect an easy, breezy trip of just 20 minutes from the MONA Ferry Terminal at Brooke Street Pier to MONA.