Given the success of last year's large-scale digital walkthrough of Vincent van Gogh's masterworks – dubbed Van Gogh Alive – in Sydney, another multi-sensory art event is hitting the harbour city later this year. This time attention will be given to various artists, headlined by none other than French Impressionist Claude Monet, as well as several other 19th and early 20th century artists. Better yet, you won't have to wait long for 'Monet & Friends: Life, Light, & Colour' – it'll be showing in Sydney's Royal Hall of Industries from March.
The exhibition, once again presented by Melbourne company Grande Exhibitions, will bolster Monet's considerable works with highlight pieces from the likes of Camille Pissarro, Pierre-Auguste Renoir, Paul Cezanne, Edgar Degas, Édouard Manet, Henri de Toulouse-Lautrec, Berthe Morisot, Alfred Sisley, Mary Cassatt, Gustave Caillebotte, Armand Guillaumin, Henri-Edmond Cross, Paul Signac, and Georges Seurat.
All of these seminal artists were involved in the Impressionist movement at various points throughout its dominance in the art world, so it's safe to expect delicate brushstrokes, grand compositions, and various textures.
---
---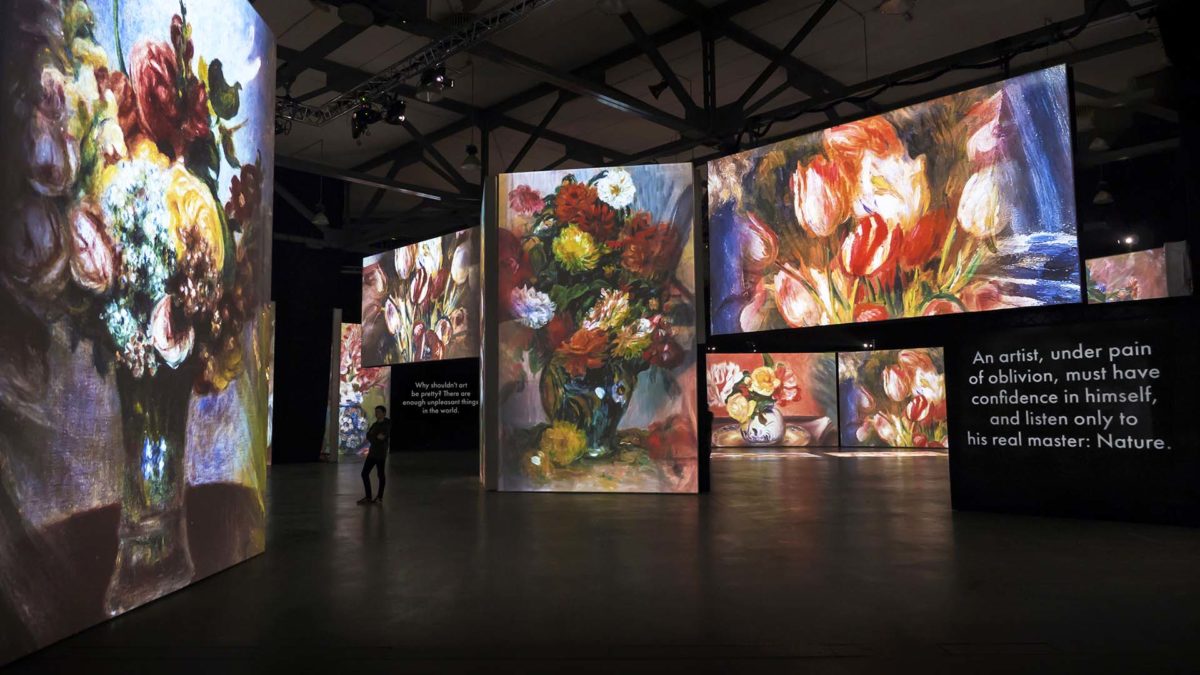 Much like Van Gogh Alive, Monet & Friends will project these masterworks onto the walls, floors, and columns of the Royal Hall of Industries. Although reportedly there will be a sharper focus on the multi-sensory aspect, aiming to truly immerse viewers into the artworks through light, colour, sound, and fragrance.
Roughly 40 high-definition projectors will be used to create multi-channel visuals, paired with classical music to complete the picture.
According to a press release, the exhibition will be completely COVID-safe and restrict the number of visitors allowed into the space at any one time. This was the same case at Van Gogh Alive, so sessions usually booked out faster than they usually would. As such, we advise to get your art-loving mates together and snap up some tickets as soon as possible.
Monet & Friends: Life, Light, & Colour opens at The Royal Hall of Industries in Fox Studios, Sydney from March 12th. Tickets are available via presales from 12 PM on January 28th and in a general sale from 12 PM on February 1st.