It wasn't until someone likened Utah's line-up of Park City activities to the "Queenstown of North America" did my Aussie ears prick up.
It was a huge call to make, with even bigger shoes to fill. Few adventure hubs around the world can adequately match the calibre of both summer and winter activities offered by our trans-Tasman neighbours.
But it didn't take long to realise that it was no coincidence Park City played host to the 2002 Winter Olympics in nearby Salt Lake City. Its dry, consistent snowfall and proximity to an international airport were two sure-fire combinations for a city to quickly become the Mecca of North American adventure tourism.
---
---
Throw in a healthy dose of Sundance Film Festival's glitz and glam, the exclusivity of the ski-only Deer Valley Resort and America's largest ski area at Park City Mountain, the Mormon state's progressive exception was primed and ready to expand its offering to all kinds of hair-raising adventure activities.
Thankfully, during our five days on the ground in the Park City area, the head-spinning task of fine-tuning a winter adventure itinerary was out of our hands. All we had to do was quite literally strap in, load up or start our engines and let the hosts show us how it was done.
Here are our top 5 Park City activities to fuel your American winter adventure in Utah.
Clay Shooting
While it wasn't our first time holding a rifle, we wouldn't call ourselves seasoned gunslingers by any means. Regardless, we felt surprisingly comfortable learning to shoot properly in Park City with the folks from The Lodge at Blue Sky Ranch, a luxury retreat tucked away in the high country of PC's outskirts. Against an awesome snow-covered rural backdrop, friendly professionals coached us through our clay shooting technique in a heated and enclosed five-stand shooting pavilion for around two hours. Practice your shot, progress in difficulty, and then showdown against your mates in a group competition that'll decide who's shouting the first round of beers. In summer, Blue Sky even have an 18-hole golf-style sporting clay course on offer. Find us something more fun to do with your clothes on. Go on, we'll wait.
Snowmobiling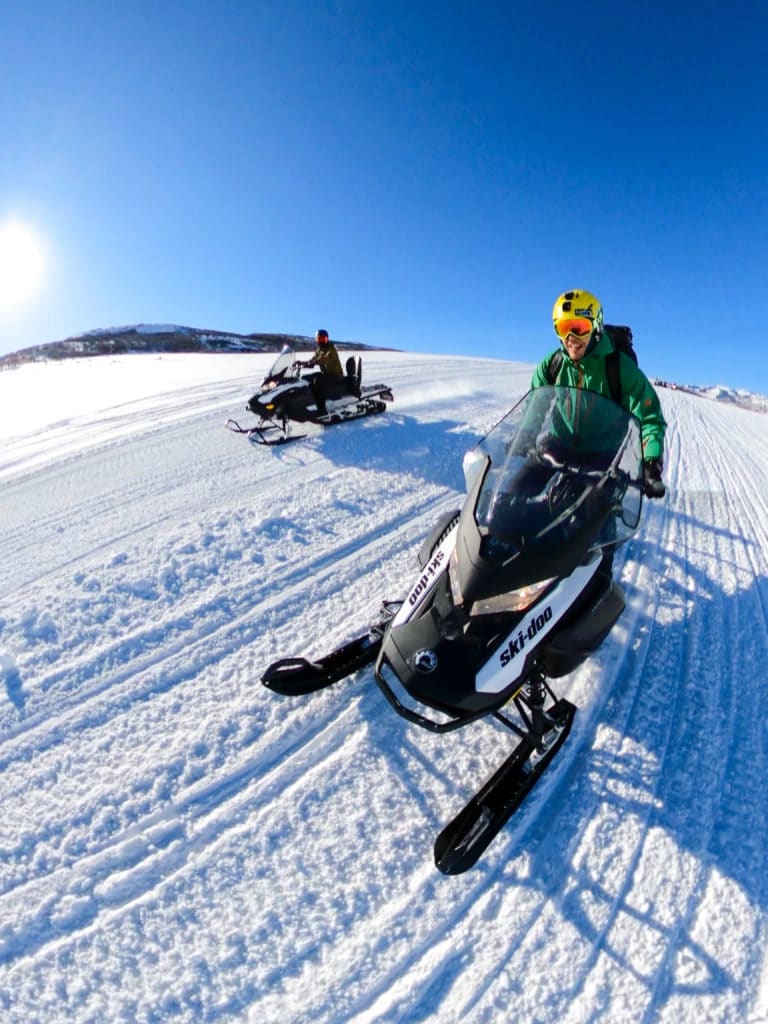 Well, we might already be eating our words here, because for those who have yet to dabble in snowmobiling, we can confirm it's serious fun – perhaps even more fun than the aforementioned clay shooting. Hammer along winding forest trails and wide-open plains in knee-deep powder with Summit Meadows Adventures as the crisp Utah sun lights up fields of white as far as the eye can see. It actually takes quite a bit of wrangling to grapple with a snowmobile at high speed, but the raw power and wind chill slicing through your balaclava is more than enough to get the heart pumping in the early hours of the morning.
Bobsledding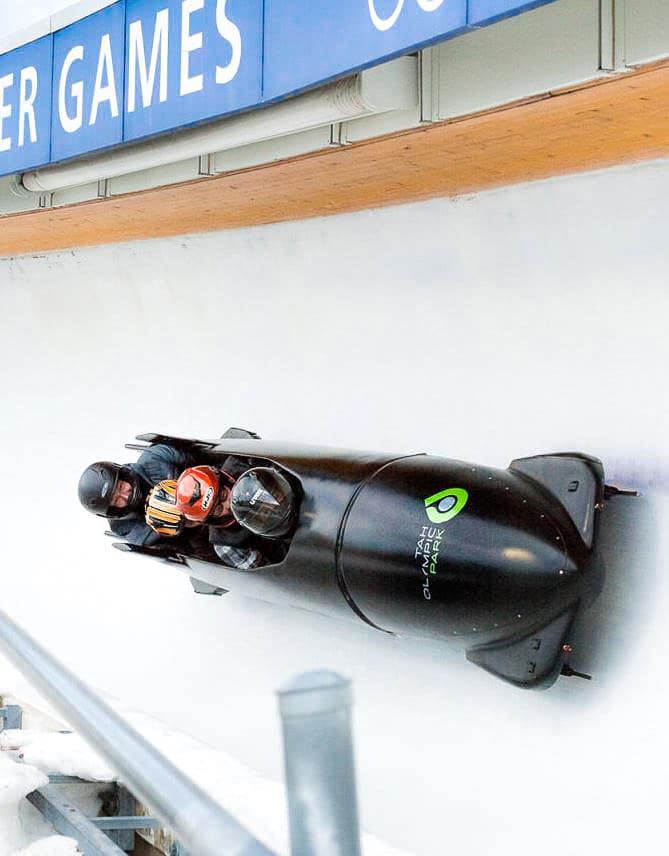 "Kiss ma lucky egg mon!" Bobsledding down an Olympic-grade track will be the most chaotic 60 seconds of your life. No contest. Strapped into the four-person missile as its shoots down the mountain, you'll be lucky if your prayers are heard as the wind assaults your eardrums, the result of triple-digit speeds and up to 5 'Gs. If you like the sensation of rollercoasters, go-karting or the taste of your lunch coming back up as you get sideways, the bobsled experience at Utah Olympic Park is definitely worth a start while you're in Park City. You might even catch the US Ski Team practising their incredible aerial stunt work, which is worth a watch in itself.
Dogsledding
If the high-speed action of snowmobiles doesn't exactly take your fancy, race through the wooded backcountry of Park City's Wasatch Mountains in a sled pulled by a dozen beautiful arctic sled dogs. Some rescue dogs, others natural-born huskies as well as a handful of mixed cold-climate breeds, the four-legged friends are chomping at the bit to tow you through a private, snow-covered ranch guided by professional racers from all over the world. While the sledding itself is a hell of a lot of fun, the best part is obviously the downtime you get with each of the pups before and after. If you think that'd be worth the coin in itself (and we'd be inclined to agree), check out Wasatch Adventure Guides for more information on packages.
---
---
Skiing
Boasting what is frequently dubbed "The Greatest Snow On Earth®", no visit to Utah during the winter months can be considered complete without a few laps at either of Park City's tier-one ski resorts. Influenced by storms that move from the Pacific over the Great Salt Lake, the snow density in Utah is 8.5 percent, meaning the snow is the perfect mix of dry, fluffy snow and wet, heavy snow, according to Ski Utah. Both Deer Valley Resort and Park City Mountain share the charm of the town itself, while both deliver the goods in unique ways.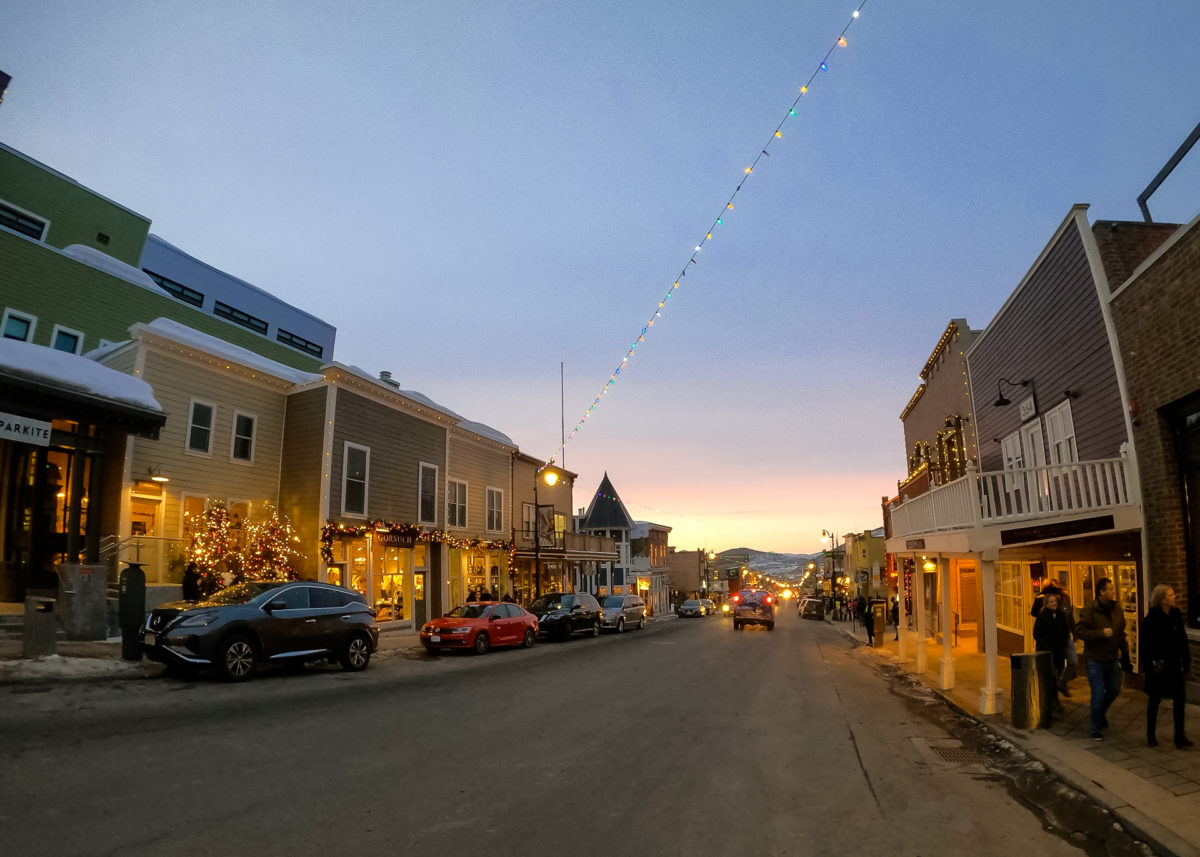 To find out which resort is right for you – and which is our favourite – check out our guide to Deer Valley Resort and Park City Mountain over at this article.
The author travelled as a guest of Park City Chamber/Convention & Visitors Bureau.