This sunburnt nation has a proud history of taking otherwise ordinary objects – from pineapples to prawns to what have you – and constructing super-sized versions. By 2023, our fine collection of obscure oddities will add a whale to the mantlepiece, as Western Australia opens the Australian Underwater Discovery Centre (AUDC); all thanks to British firm Baca Architects, marine contractor Subcon, and project engineers Coremarine.
As you will have probably discerned from the official name alone, what separates this bad boy from its XXL siblings is how it'll actually serve a function beyond novelty. Located 1.8 kilometres from the coast at the end of the heritage-listed Busselton Jetty, partially submerged in the protected waters of Geographe Bay, the AUDC – also referred to as The Cetacean – is on track to become the country's largest natural marine observatory.
RELATED: Underwater Museum To Be Built Around 271-Year-Old Shipwreck
---
---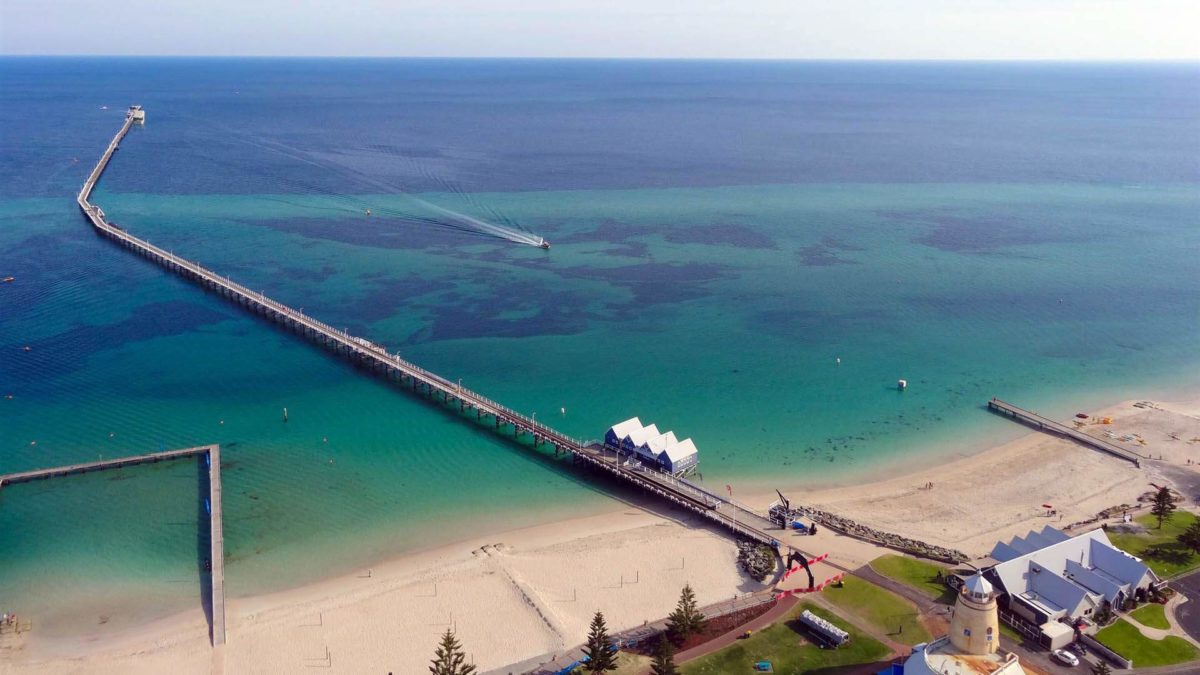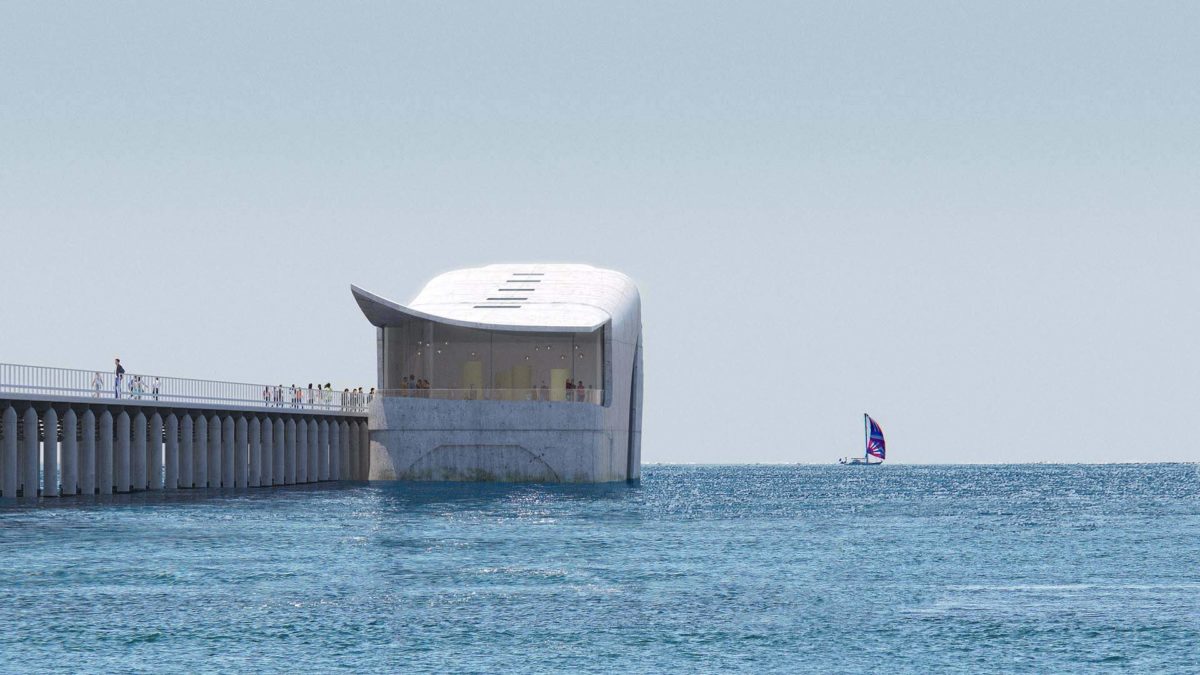 Once completed, the AUDC will span 900-square metres across several levels and feature panoramic glass windows measuring up to 5.5 metres x 12 metres. Said windows will offer views of what lies beneath the water's surface in stunning detail. The main spectacle reportedly entails a submerged window known as "The Cetacean's Eye." The usual run of additional exhibition spaces, art galleries, and research centres will also be present to educate + entertain, in addition to an underwater dining experience to satisfy hungry appetites.
The Cetacean has not only been designed to remain non-intrusive, providing a "thriving habitat" for native fish and corals with a "bio-receptive" component that allows barnacles and algae to take hold (similar to real-life whales); it's also designed to withstand just about anything the environment could throw at its direction. Cyclones, storms, 6.5-metre high waves… by all accounts, Mother Nature simply won't be able to take it down (knock on wood).
The Australian Underwater Discovery Centre has been in development since 2017 with a total cost of $30 million. Based on the imagery previewed so far, if you ever find yourself two and a half hours' drive south of Perth, it might be worth a visit.