If you're like us, less is more in every sense of the phrase.
This is especially important for regular travellers. Speed, efficiency and quality are the primary goals of any frequent flyer and we know you share ours thoughts on your quest to nail the travel game.
Below you'll find four cabin-approved bags for every trip you may find yourself on. Be it a last minute grab-n-go type of deal or an extended week-long business trip, look no further than the gear below.
---
---
The 'Bit Of Everything' Trip
This is the kind of trip that you have no idea what to expect from (the best kind of trips, really). You need something that can tick the most boxes for any situation you may find yourself in. Versatility is key here, and we have just the right setup for you in mind.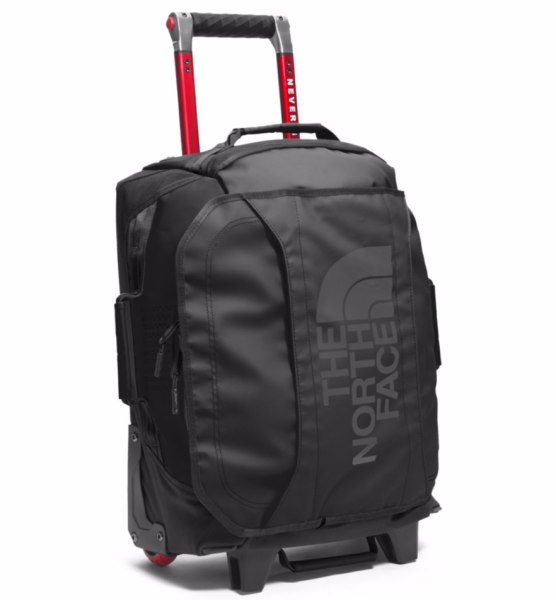 Pros – It's rugged, durable, boasts a tough design and to be honest, looks pretty badass. The black with red trim gives it an adventurous vibe, but also doesn't completely discount it for those trips that are equal work & play. This bag will go anywhere you can.
Cons – It lacks protective padding on the inside, meaning you'll probably have to pair it with a small backpack if you're carrying any loose or delicate tech. It's a wheels only bag, so when it's full and heavy carrying it via the handles won't be a too comfortable option in the long run.
The Week-Long Business Trip
This trip has been on the cards for a while now: it'll involve a maximum 7 days on the ground in either an interstate or overseas city. It's probable you'll get a few days off to explore at some point, but it will mostly be meetings and business, we unfortunately understand. You can fit 7 days worth of gear in carry-on baggage, fear not, you just need the right kit to make it happen.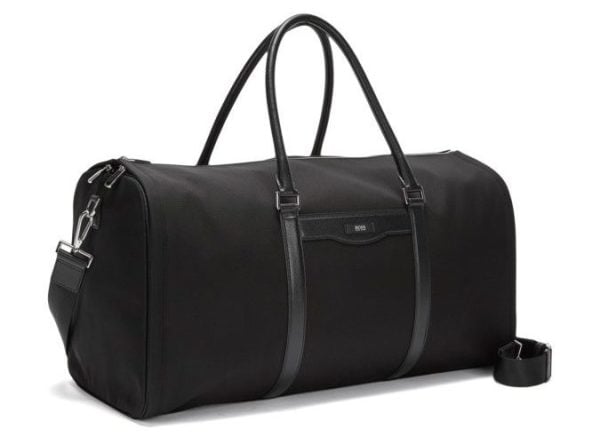 Pros – Spacious AF. You may as well challenge yourself as to how many days you actually can get out of a bag this size. No rigid walls means it can accommodate a lot. Sports a classy and minimal aesthetic.
Cons – Carrying over your shoulder via the optional strap when heavy is awkward. The lack of hard-cased sides means your gear may potentially be at risk.
The Corporate Overnighter
They're not ideal, but hey, if work is footing the bill and you cop some pretty fancy digs out of it, why not? You need something slick and minimal in this situation, as you'll likely be taking your gear to the office with you before and after check in/check out. Take only the absolute bare necessities this time around. It may seem plain and boring but it'll get the job done – after all, that's what you're there to do.
---
---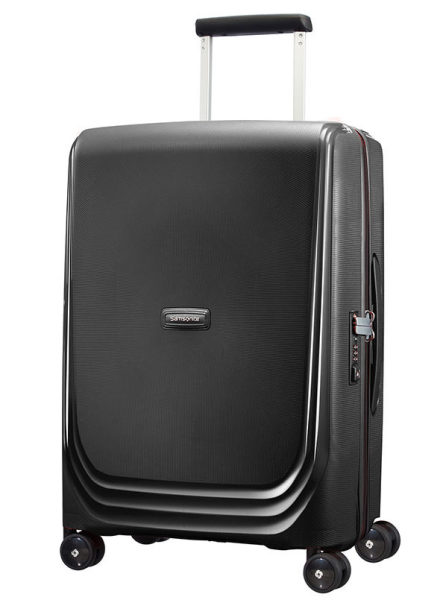 Pros – This not only looks professional, but it's made for the professional. The hard case is prime for keeping your laptop, documents and other business tools safe. The four wheels are handy for 360 degree manoeuvrability – perfect for jam-packed commuter flights. It also has a hassle-free TSA combination lock integrated into the shell.
Cons – These types of bags are usually on the smaller side, there's little room for anything but the essentials and let's be honest, they scream plain and boring business man.
The Last Minute Weekend Away
It's 4:59 on yet another Friday and you've well and truly given up on the week gone by. An impromptu text from a mate calls for a cheeky weekend on the Gold Coast with the boys and before you know it you're running around like a mad man trying to pack for a very quick 48 hours ahead. You need a go-bag, and we've got something in mind just for this exact occasion.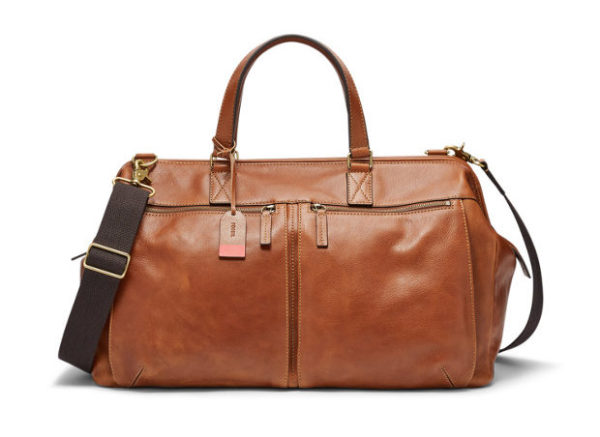 Pros – Not huge, fits a sizeable amount but it's not overwhelming. The cognac colour is much more casual to complement your weekend wardrobe. There are plenty of pockets to keep your tech and charging cables separate for quick access.
Cons – Leather means upkeep. A little on the expensive side.