The appetite for international travel has only grown exponentially since global leaders put the kibosh on open borders. The specifics, however, is something luxury travel operator Unforgettable Travel have sought out to determine. Partnering with digital marketing agency SEO Travel, the entities compiled 135 of the world's most popular travel destinations, leveraged the power of software in order to sift through all that data, and revealed the highest-ranking bucket list travel experiences – according to you, the people.
"There were a few experiences in the Top 10 alone that we thought would feature lower down despite being great experiences," says Luke Harvey, Marketing Manager at Unforgettable Travel

"This includes the #1: Burj Khalifa in Dubai… But the fact Dubai has remained open to visitors for the vast majority of time during the pandemic will have aided its position."

"Trekking to Mount Everest base camp is definitely a once-in-a-lifetime experience, yet not something we thought would beat the likes of the Rome Colosseum."
Check out the world's Top 10 bucket list travel experiences by global monthly search volume below.
---
---
RELATED: The World's Most Liveable Cities In 2021 Revealed
The World's Top 10 Bucket List Travel Experiences
Global
Visiting the Burj Khalifa in Dubai (monthly searches: 10,000)
Sailing around the Statue of Liberty (monthly searches: 9,300)
Hiking to the Mount Everest (monthly searches: 9,000)
Cruising the Nile in Egypt (monthly searches: 7,900)
Going to the top of the Eiffel Tower (monthly searches: 7,900)
Seeing the Las Vegas Strip (monthly searches: 7,400)
Crossing San Francisco's Golden Gate Bridge (monthly searches: 7,400)
Seeing New York City from the top of the Empire State Building (monthly searches: 6,500)
Touring the Louvre in Paris (monthly searches: 6,400)
Exploring the Colosseum in Rome (monthly searches: 6,400)
And for anyone that's a little curious about more granular geographic breakdowns, here are the most prominent searches in certain corners of the world.
Asia
Visiting the Burj Khalifa in Dubai
Hiking to the Mount Everest base camp in Nepal
Touring the Taj Mahal
Traveling to Japan during cherry blossom season
Seeing China's Forbidden City
Diving at Indonesia's Raja Ampat islands
Watching the sunrise at Angkor Wat
Swimming in the Dead Sea
Touring the Petronas Towers in Kuala Lumpur
Seeing the sunrise at the temple of Borobudur
Africa
Cruising down the Nile
Climbing Mount Kilimanjaro
Hiking to the top of Cape Town's Table Mountain
Seeing Chefchaouen, the "Blue City" of Morocco
Hiking Mount Kenya
Bungee jumping off Victoria Falls Bridge
Trekking to see gorillas in Uganda
Seeing the Sahara desert
Going on safari in the Ngorongoro Crater
Visiting the medina (old city) of Marrakesh
Europe
Going to the top of the Eiffel Tower in Paris
Touring the Louvre in Paris
Exploring Rome's Colosseum
Going to the Glastonbury Festival
Partying in Ibiza
Riding the Orient Express
Seeing La Sagrada Familia in Barcelona
Visiting Buckingham Palace in London
Cruising the Norwegian fjords
Running the London Marathon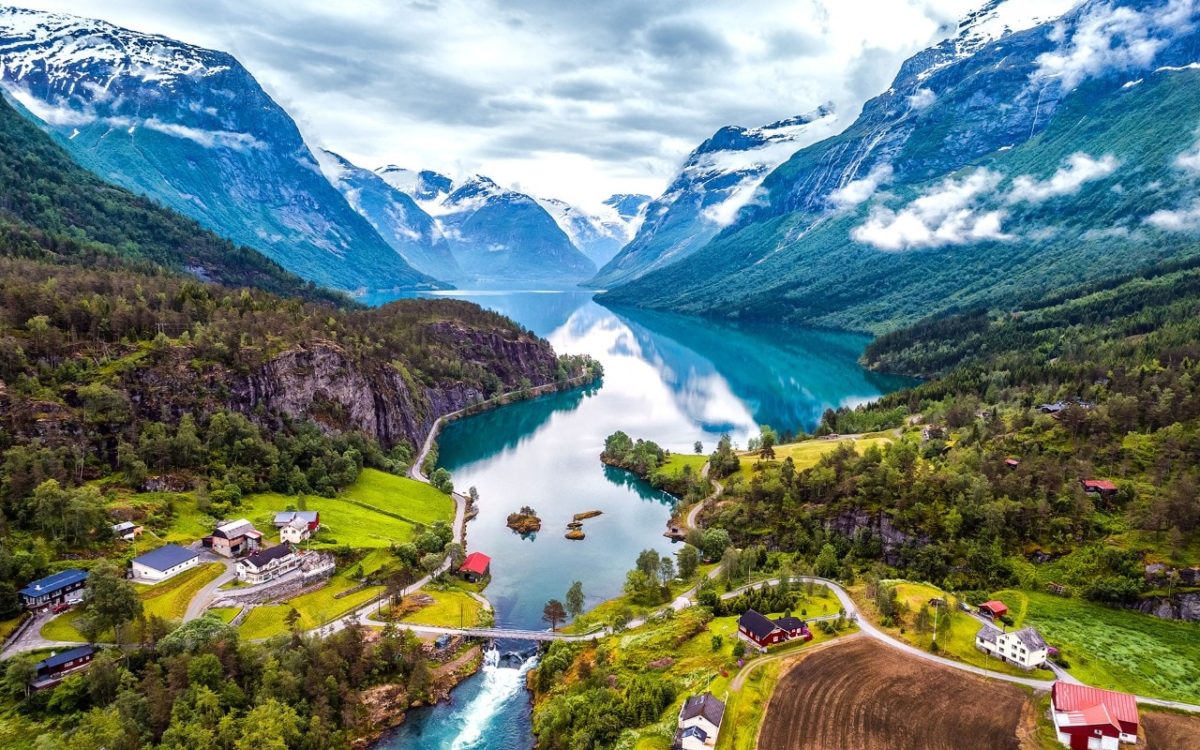 RELATED: Here Are The Best Cities In The World For 2020
North America
Visiting the Statue of Liberty
Seeing the Las Vegas Strip
Crossing the Golden Gate Bridge
Going to the top of the Empire State Building
Taking a helicopter tour over the Grand Canyon
Road-tripping down Route 66
Attending Coachella
Seeing Niagara Falls at the U.S.-Canada border
Camping in Canada's Banff National Park
Seeing Mount Rushmore
South America
Hiking to Machu Picchu
Seeing the wildlife of the Galapagos Islands
Experiencing the biodiversity of Costa Rica
Walking on Bolivia's Salar de Uyuni (salt flats)
Visiting the Iguazu Falls where Argentina, Brazil, & Paraguay meet
Seeing the Moai statues of Easter Island
Visiting San Pedro de Atacama desert
Exploring Patagonia
Sandboarding in Huacachina in Peru
Seeing the Amazon rainforest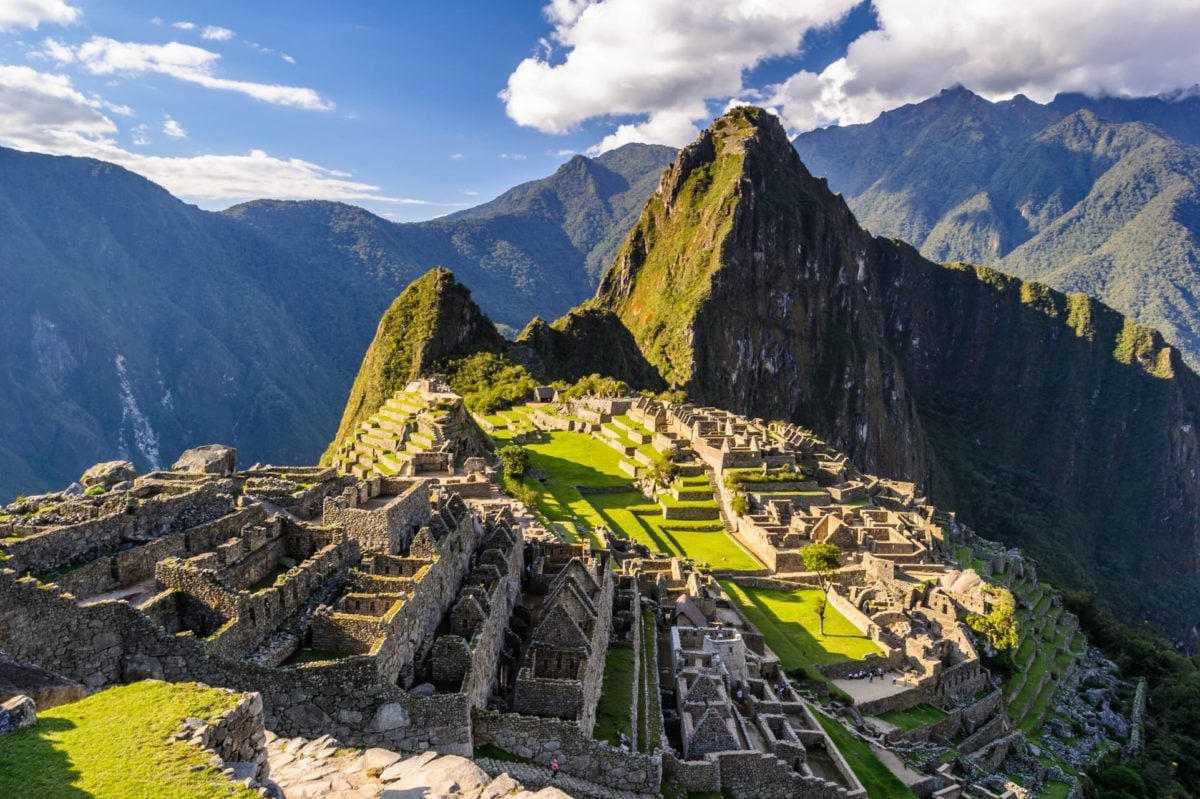 RELATED: This Aussie Beach Has Been Named The World's Best For 2021
Oceania
Snorkeling in the Great Barrier Reef
Watching a show at the Sydney Opera House
Seeing New Zealand's Hobbiton
Visiting the monolith of Uluru
Staying in an overwater bungalow in Bora Bora
Touring New Zealand's Waitomo Glowworm Caves
Antarctica
Visiting Antarctica