A handful of Economy Class tips for flying to ensure your next trip is as smooth as an A380 taking off. 
I try not to be a snob about flying, but it's tough. When you get accustomed to travelling a certain way, Business Class, or if you're extra lucky, First Class, it's difficult to return to Economy Class. When I say difficult, I mean psychologically, and to a much lesser extent, physically.
I consider myself an experienced 'fluctuating flyer'. This year alone I've jumped from Etihad Economy Class to Etihad Business Class, Air France Economy Class to Singapore Airlines First Class and back to Virgin Economy. Next month I'm back to Singapore Business Class followed by more Etihad Economy Class and another stint in Singapore's 777 First Class, with more Qantas Business Class and a Cathay First trip later in the year.
My point is, I chop and change between cabins a lot, depending on whether I'm using points or paying myself, and in that process have become a pro at flying Economy Class. I manage my expectations from the start, and I plan accordingly. With this in mind, I thought I'd put together a list of Economy Class tips for flying that will help you survive your next long-haul trip.
Tips For Flying
Choose The Right Flight & Book It At The Right Time
This is an important step a lot of people overlook. When you're researching your flights, make note of the plane and layover locations and times, especially when looking at prices between carriers. A couple of hundred dollars could be the difference between you flying on an old 757 and a new A380. You're also more likely to save money the earlier you book your flight, so once you've decided on dates, get your flights booked. I tend to avoid Red Eye flights in Economy to begin a trip, so I arrive as fresh as possible and try to avoid arriving at my destination at the crack of dawn. Arriving in the evening after a 25-hour trip and entertaining yourself until an appropriate bedtime is far easier than struggling through a full day of jetlag.
Choose Your Seat!
I cannot stress this enough. No one should be turning up to the airport without knowing their seat; it's making me anxious just thinking about it! I'd prefer to pay to move my flight than sit in a middle seat; I'm that anal about it. But it goes way further than just Aisle or Window.
– Score 69D on an Etihad A380 or 71D on a Qantas A380 (among others) and you won't have a seat in front of you.
– If you're a couple, check down the back of the narrower planes to see if there is a double seat available.
– Pick a seat that is in the vicinity of as many bathrooms as possible to avoid waiting when you need to go. But! Don't make it too close, because you want to put some space between yourself and the baby bassinettes.
– If you like the aisle, pick an aisle seat in the centre row of four, that way only one person will have to get past you to use the toilet. If it's an uncrowded flight, you've also got more chance of nabbing the elusive four-seat bed for a lie-down.
– Check the seating plan the day/night before the flight to see how full the plane is or if a better seat has popped up – if it's full consider a premium upgrade.
– As a last resort, it's good to ask about an exit row when you check in. If the flight is full someone will need to sit there, why shouldn't it be you?
Jump on Seat Guru and search for your carrier and plane type and do some research, then login to manage your booking and select the best one available or pay for a premium option.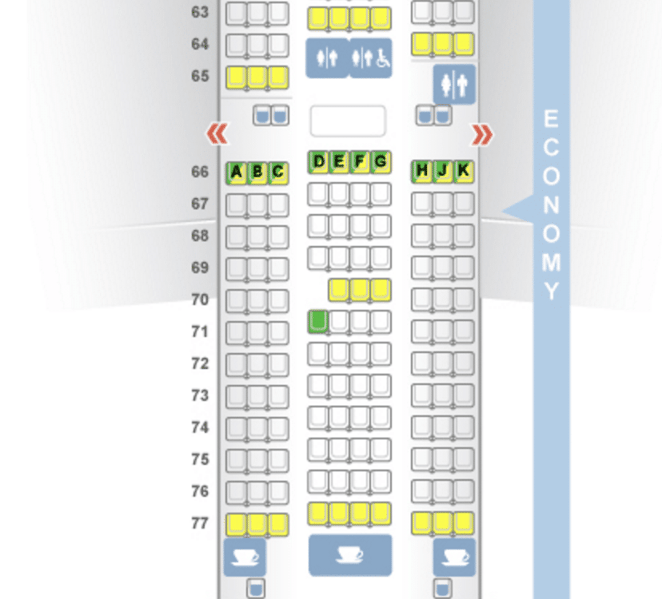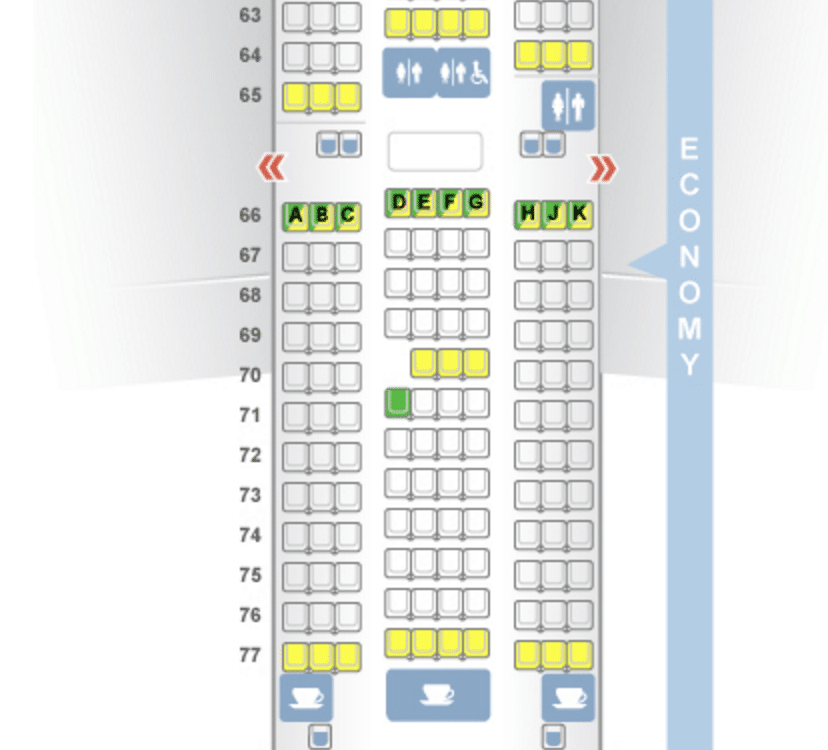 Weigh Up The Premium Options
After you've researched the best seat in the house, do some research on Premium options. If the flight is full or you are tall, Premium seating is worth considering, especially if it gives you extra legroom, priority boarding or dedicated overhead storage space. If the flight isn't full, I'm less likely to consider spending the additional money because there's more activity around the exit rows and bathrooms. The exit row seats are also thinner, don't have the same storage, or removable armrests making lounging more difficult. It's also frustrating when you spend extra on an exit row and end up moving to an empty four-seat row for the entire trip. This point extends to Premium Economy also. I'd rather have a four-seat in Economy Row to myself, than an individual seat in a full Premium Economy cabin. Air New Zealand is particularly good at offering the best.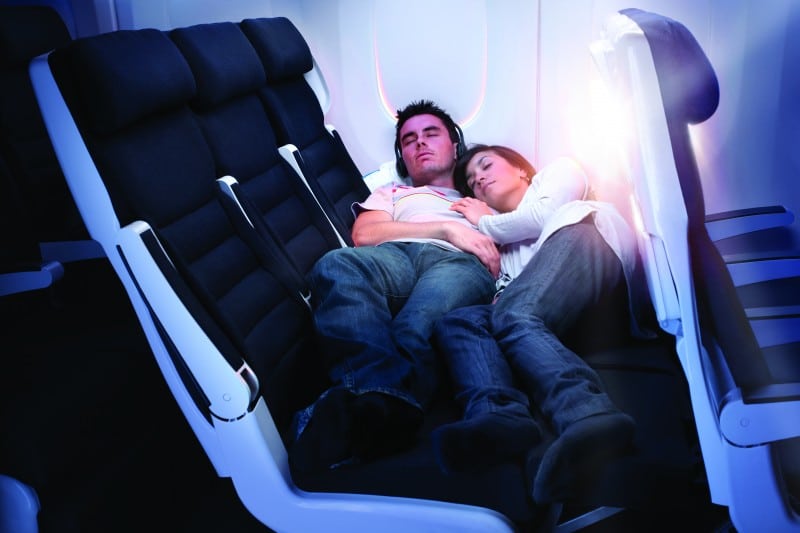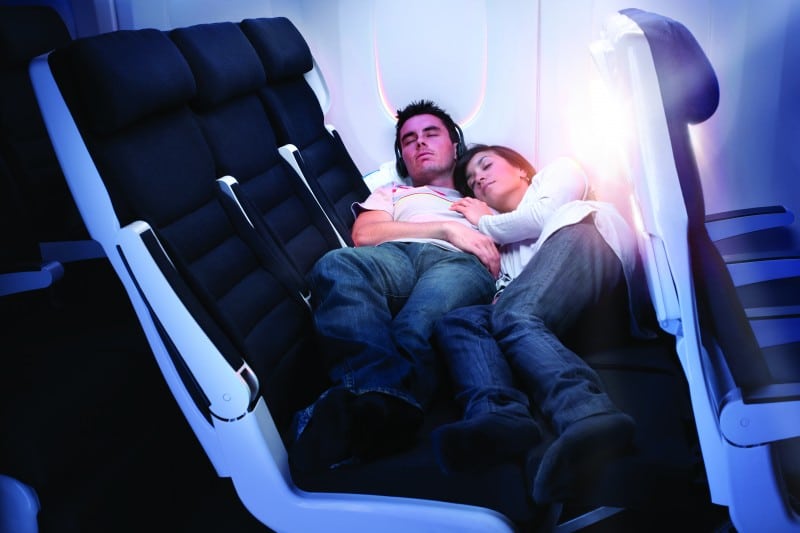 Prepare
When flying Economy, you need to be prepared for anything and everything. You're going to need an adequate selection of entertainment clothing and amenities. Here's my list of travel essentials tips for flying.
– A Pen!
– Ear Plugs: I usually put mine straight in (with my noise cancelling headphones over the top) as soon as I sit down and start reading. Vital for battling crying baby/snoring. Go for silicone if you want max noise reduction.
– Eye Mask: An adjustable elastic strap is better than anything with velcro.
– Noise Cancelling Headphones: Over-ear or in the ear will both reduce cabin noise significantly. At the very least a quality pair of headphones with an adaptor for entertainment and music.
– Reading material (Book or Ipad): Don't be left twiddling your thumbs if you sit on the tarmac for an hour before take off or taxiing to the gate.
– Laptop or Ipad: While carriers are getting a lot better it's always good to have a backup device full of delicious things to watch. Complete TV series work a treat because the breaks are a good excuse to go for a quick stroll.
– Music: Phone or Ipad, make sure your favourite flying playlist is downloaded to the device. Don't forget chargers.
– Clothes: I never get on a plane without a jumper or socks (to keep warm)or a spare shirt and underwear. This gives you the freedom to freshen up when in layover (especially if you don't have lounge access) or before landing if you need to head somewhere important straight away.
– Amenities: Basics include toothbrush/paste, deodorant, moisturiser, comb. I'll usually add, cologne, lip balm, eye cream, hair product and medication!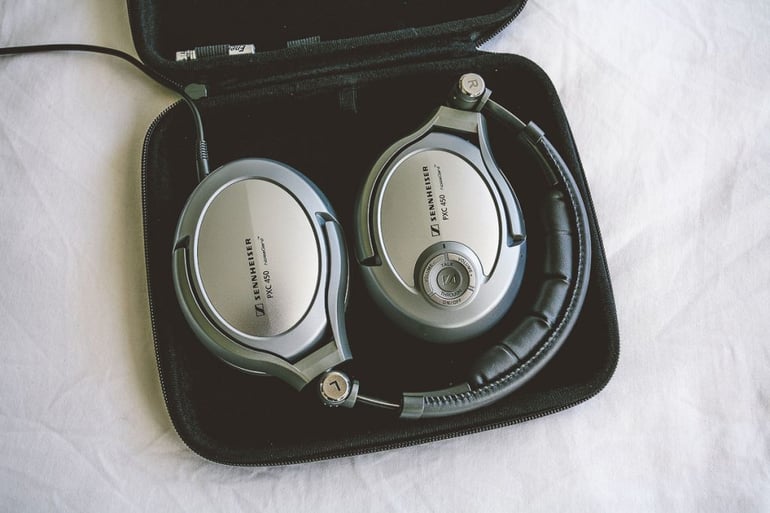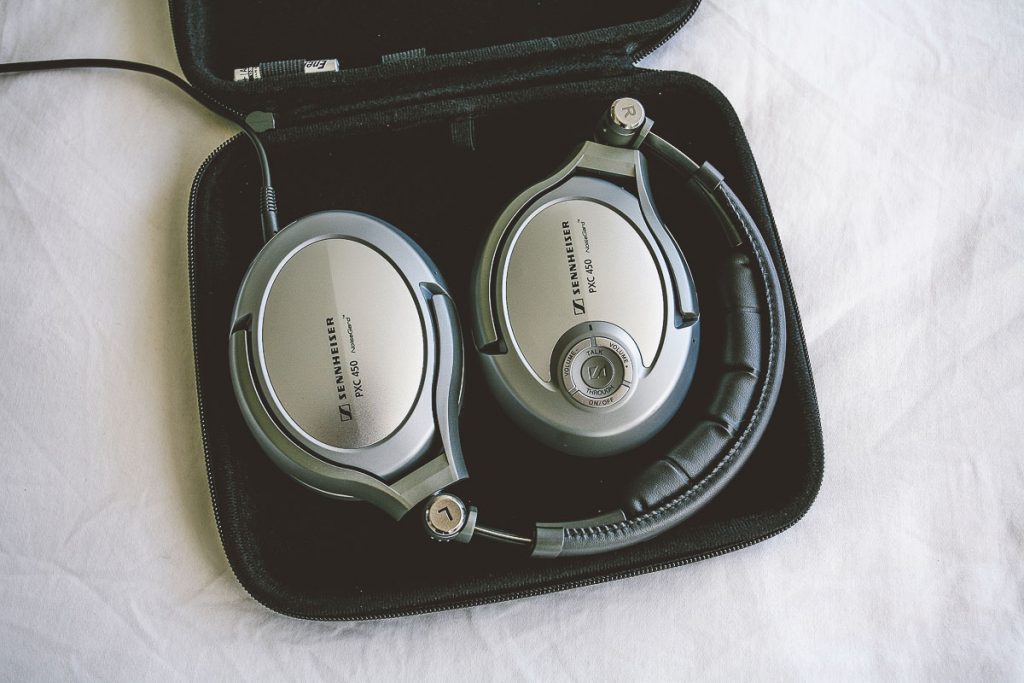 Medicate
The worst place for your medicine is in the baggage hold (or at home). My arsenal of tips for flying includes antihistamines, Sudafed and throat lozenges to battle the air-conditioning. Paracetomal to quell the hangover that I almost always have from drinking too much whisky and red wine. Hydralight or Berocca and sleeping pills or muscle relaxants to get as comfortable as possible. Even if you don't fall asleep, they will help you relax.
Stay Loyal
Pick an alliance and stick with it. Once you've earned enough Status, you'll be able to use their lounges in transit, no matter what cabin class you fly. A shower en route to Europe is one of the life's simplest pleasures.
Positive Attitude
Whether you've never flown Business Class, or you fly it all the time, you're not this time, so get over it. Embrace your space (or lack thereof), nurse your whisky and enjoy the fact that you're heading off on an adventure while your friends are at work.