To kick off the new year in style Turkish Airlines has unveiled its new business class seat for its Boeing 787 and Airbus A350 aircraft. Stelia Aerospace will be supplying the 'Aurora' seat that is set to be implemented in their planes by mid-year.
The seats are very similar to the regional business class seat found in Singapore Airlines Boeing 787-10 aircraft. These new seats have been described as "full flat, full access, full privacy" and are arranged in the common 1-2-1 business cabin layout.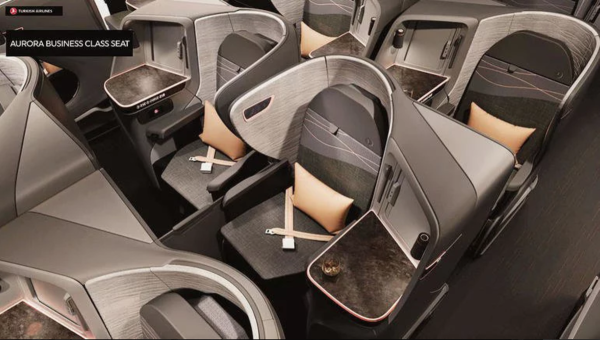 Each seat can recline into a fully flat bed and includes a 44″ seat pitch, an 18″ HD video display, a roomy footwell to stretch your legs and a privacy screen between middle seats. The interior trimming is made from Alcantara padding, a soft material often used for the interior of sports cars, including the Lamborghini Gallardo.
"This bespoke Business Class seat has been developed for Turkish Airlines as their best in class seat, in order to enhance passenger comfort for long-haul" remarked Stelia Aerospace exec Thierry Kanengieser.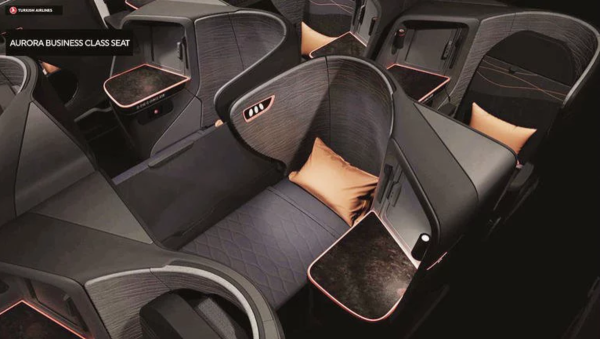 The only downside is its just the Boeing 787 and Airbus A350 aircraft being kitted out, with the business class seats on Turkish Airlines' Boeing 777, Airbus A330, and Airbus A340 remaining the same.
Even so, these remodelled seats look the business and we can't wait to give them a try.