Nicknamed 'the adventure capital of the world', New Zealand's Queenstown brings in 1.9 million tourists a year and with good reason. Built around the serenity of Lake Wakatipu and surrounded by staggering mountain ranges, it's fair to say Queenstown is the ultimate grown-up playground.
New Zealand puts itself on the map with its film industry, more specifically Lord of the Rings. Really, there is no better way to experience "Middle‑Earth" than on horseback. High Country Horses in Glenorchy have some epic backdrops across 100,000 acres. You'll be trekking through glacial fed rivers, forests, and the Southern Alps. If you're new to the game the half and full day treks will give you a taste of the setting, but for those horse whisperers out there the overnight treks are something else. Just don't expect to be walking much the next day if horse riding isn't normally part of your daily routine.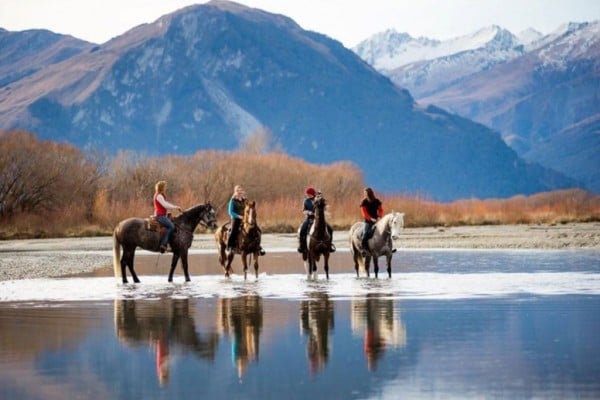 Standing on the edge looking 109 meters down is really going to test that confidence. A pep talk or two later and you'll be freefalling for 60 meters before swinging across the Shotover River. With over 70 jump styles to choose from, you can get creative, but for the ballsy, the "Gimp Boy Goes To Hollywood" will get that adrenaline flowing. You'll be suspended upside down over the canyon, staring directly below. If you can't hack it alone jump in tandem. But guaranteed, you'll be back in line for round two or following it up with the Fox Swing. The footage is priceless.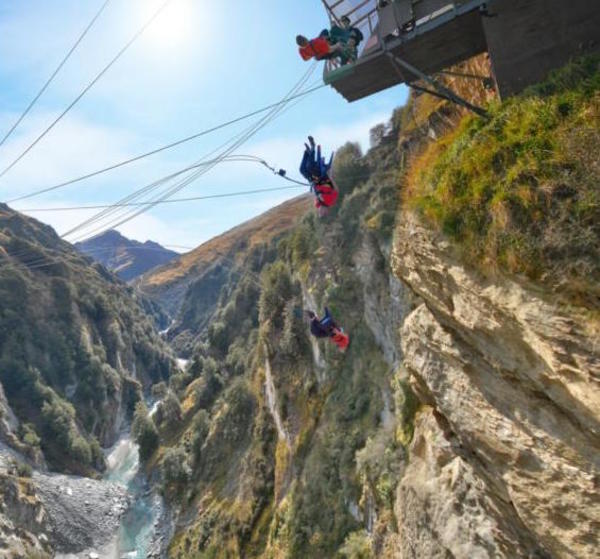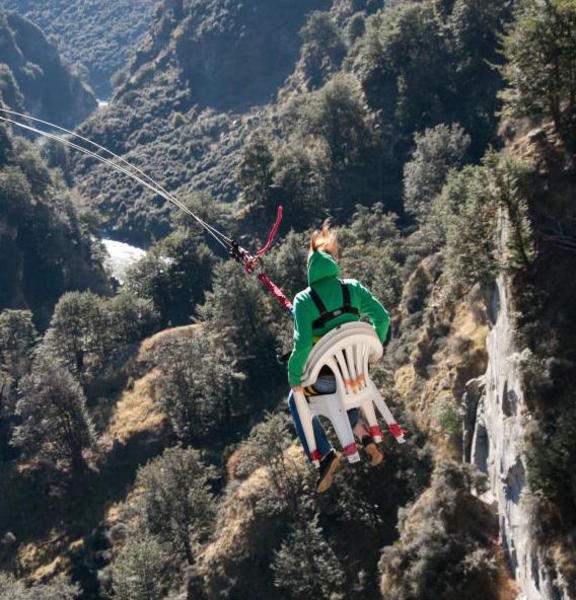 When it comes to outdoor pursuits and adventure, quad biking is an essential. Get off-road and take in the views of Queenstown from a quad bike. Nomad Safaris take you deep into the backcountry, through 45 kilometers of dirt tracks and sheep, for over 3 hours. You'll be on a 400cc quad bike kitted up with all the gear, so no need to bring out your leather jacket for this one. The quads don't require much skill and do all of the work for you, but it's easy to get carried away with those views. We'll warrant you a smug Instagram at the top.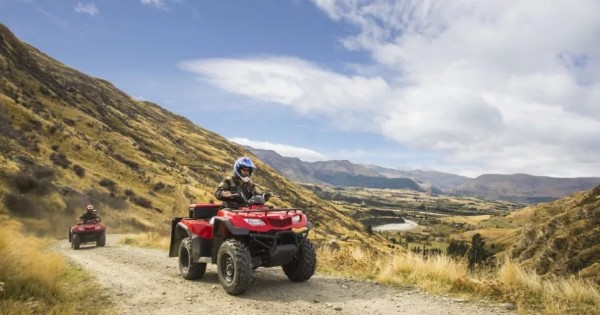 It would be rude to visit Queenstown without dropping by the Nevis Bungee. After all, NZ is home to Bungee Jumping. It takes the trophy for the highest jump in New Zealand at 134 meters, to put that into perspective, that's about the length of an AFL ground. You'll hit speeds of more than 128 kilometers per hour and surface up some pretty high pitched screams. The only downside, it will set you back NZ$275 but it's one you can't miss.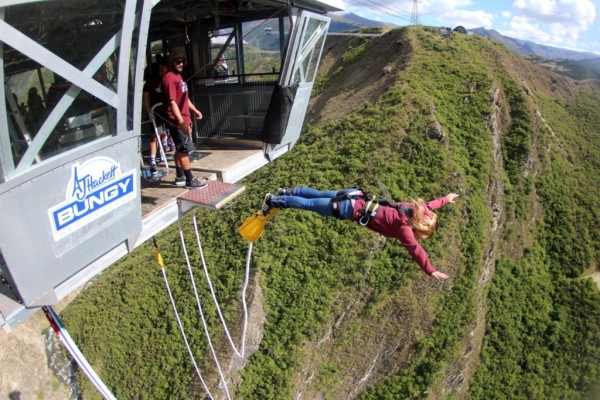 If you've flicked through a couple of Queenstown activity brochures, you'll have seen Jet Boating everywhere and you'll soon understand why. The Shotover River is more than just a geography teachers' dream, it plays host to the Shotover Jet. A fast paced, adrenaline packed ride filled with 360 spins, dramatic turns, and narrow canyons. The jet boat reaches speeds of 85 km/h and in as little as 10 cm of water.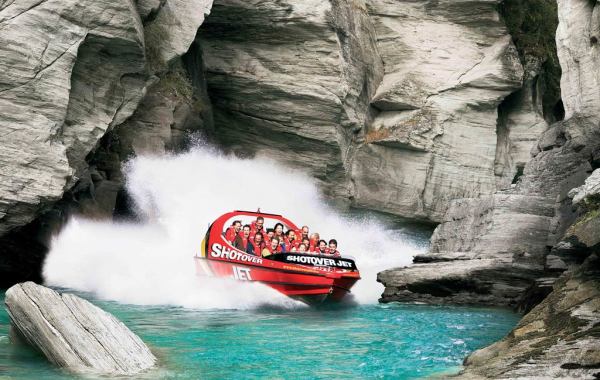 Let's be realistic here. As much as you want to do everything on this list, it's likely money is holding you back. Sometimes we aren't always blessed with having unlimited cash to splash. So for something a little less pricey but still gets that heart pumping, lugeing is the best option. Think of it as a gravity fuelled go-kart. Tracks, speed, and views.