"Overtourism" has been one of the biggest talking points in travel over the past few years and with COVIDrestrictions mostly behind us, the topic has once again taken centre stage for some of the world's most popular tourist destinations. Venice, Italy is one such city that has always suffered under the weight of too many tourists, where visitors often far outnumber residents. The famously romantic City of Canals has been talking about ways to properly address this for a while, and it seems the local government is finally pulling the trigger on practical measures to curb tourism, involving a new tourism tax by requiring day-trippers specifically to not just pay a Venice entry fee to enter the city but also reserve a spot.
Venice officials made the announcement at the end of last week, dictating a new ordinance that will oblige day-trippers to make reservations and pay a fee. The new rules will come into effect from 16th January 2023 with fees ranging from €3 to €10 (AU$4 to AU$15) per person, depending on how far in advance they have reserved a Venice tourism spot and whether or not it's peak season (June through August).
Any day-trippers looking to dodge that Venice entry fee and go ahead with a quick visit to the sinking city risk fines as high as €300 ($454). Punchy, but not quite deterrent level. Given this all be new ground for Venice as of next year, it's unclear how this will be policed but it's likely the fine will increase if officials find too many sneaky operators trying to dodge the new rules.
---
---
Reports indicate that proof day-trippers have followed the rules and paid the entry fee plus made a booking will be made clear to officials via a QR code.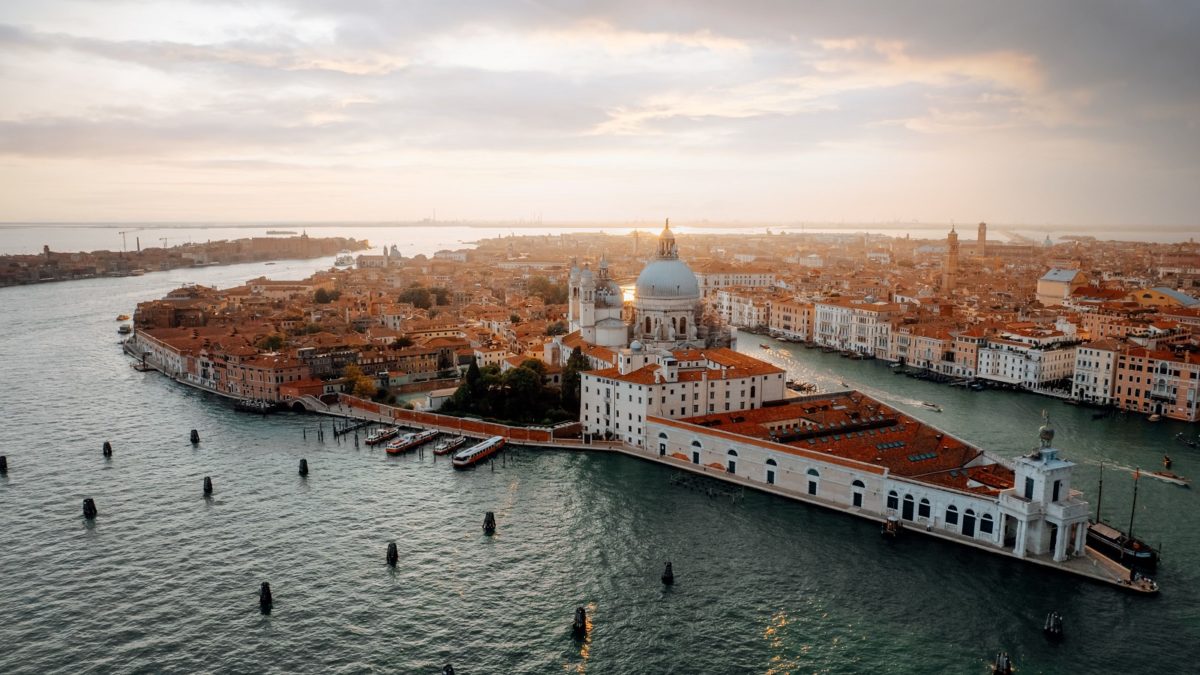 Tourism taxes are nothing new to popular destinations like Venice, but they are usually caked into what you'd pay for accommodation and through tour operators. Something like this, in addition to needing to reserve an actual spot to visit, hasn't really been introduced before.
There will, however, be exceptions to the rules. Since guests staying at hotels already pay a lodging tax, anyone who plans on staying at least one night in the city won't need to worry about this new Venice tourism system. Also exempt: children younger than six, people with disabilities and anyone who is visiting their vacation apartments in Venice, assuming they can provide proof that they pay real estate taxes.
It seems like a punitive measure to something that might not be that big of a deal to begin with. It's not like anyone on a day trip to Venice would stay long enough to significantly add to the city's notorious congestion. Right? Wrong. About 80% of tourists come to Venice for just the day, on average, and in 2019 that totalled around 19 million visitors not staying the night and adding only a small fraction to the local economy.
RELATED: Capri's Legendary Hotel Le Palma Reopens In July With A Pool Deck & Rooftop Bar
The reservation-and-fee approach by Venice officials has been discussed for years, but it's only now being made a reality. This desire to curb tourism could have been boosted by COVID-19 travel restrictions, given that during the pandemic local Venetians would have experienced what it's like having the city to themselves for the first time in decades. It's a freedom that they obviously want to hold onto while balancing this desire not to be overwhelmed with the genuine economic need for tourism.
In high season, the number of tourists has been known to outnumber local Venetians by a ratio of 2:1. That's quite large considering Venice measures around 5 square kilometres in total. Venice's resident population is currently slightly over 50,000.
---
---
The new rules also bring into question tourists who come off cruise ships. These bulky vessels embark swathes of day-trippers for a mere few hours so they can walk around the Venice streets. And unless the cruise liner company pays a set fee for those day-trippers, each individual visitor will have to pay and reserve a spot as well.