When you find the time to block out a few days in your calendar to take an extended break (and you really need to), use the time to hit the road and travel 720km south-east of Perth down to Esperance. It's a long way to go, sure, but the reward is one of Australia's most stunning coastlines and it is absolutely worth it. It's a road trip that can be done in one big stint, broken up over a couple of days, or you can take a couple of weeks and make the journey a holiday in itself.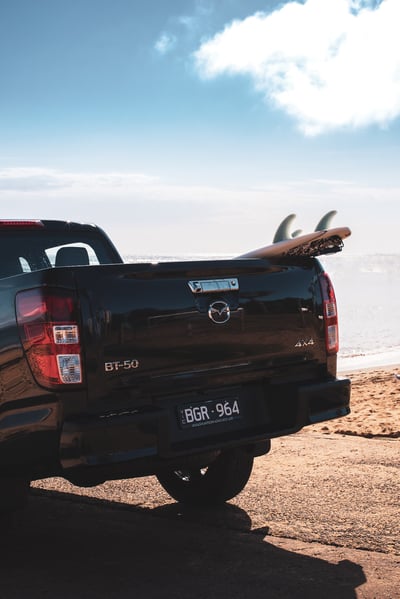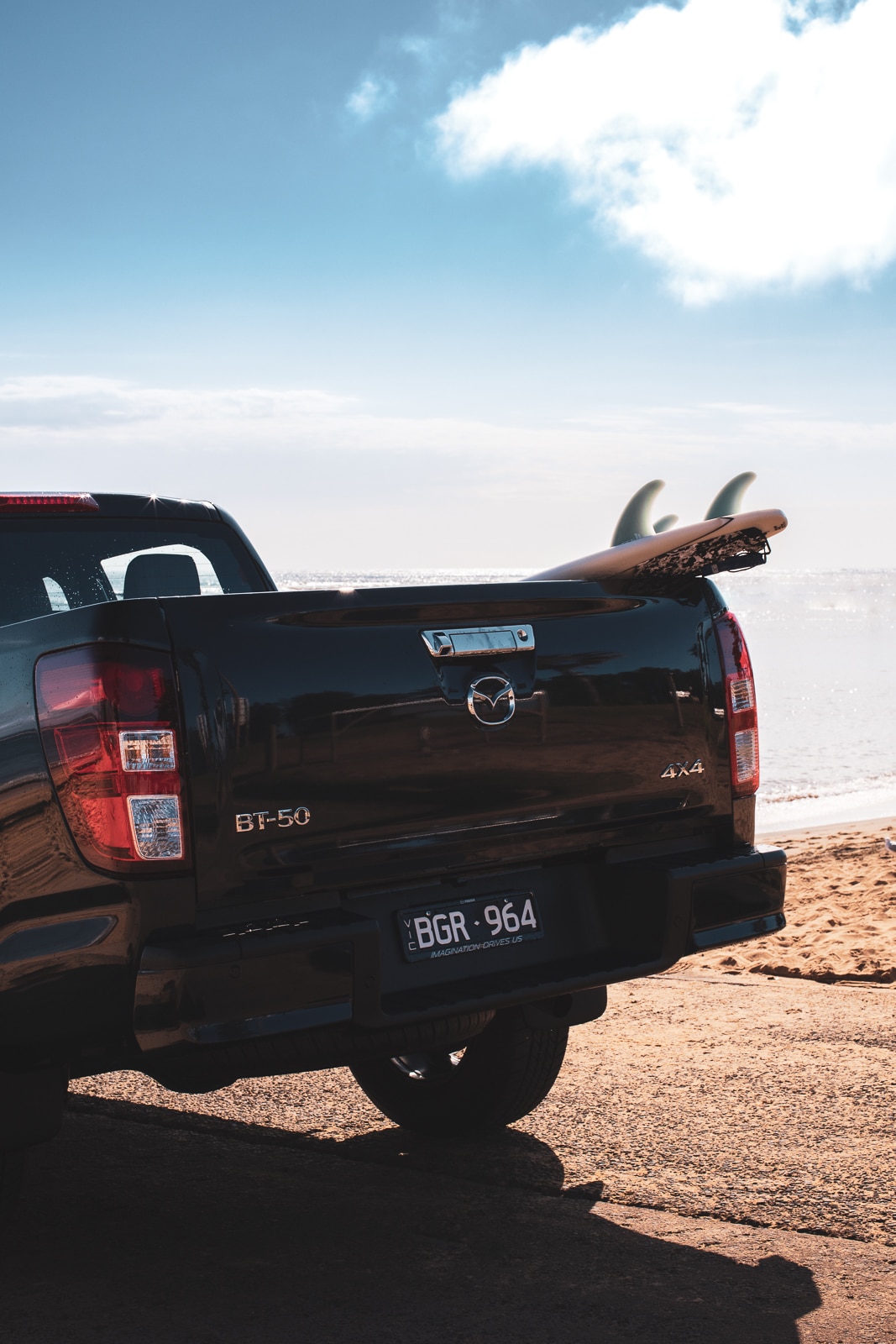 Friday
With a daunting but exciting distance ahead of you, loading up the Brand-New Mazda BT-50 on a Thursday night in anticipation of an early-morning departure time may be the best decision you make this entire trip. Leaving first thing Friday morning, it's a brilliant feeling to know you have travelled hundreds of kilometres by car before the sun is even in full force.
With plush-leather seating and climate control for extreme temperatures outside of the BT-50, bypassing the coastal route in-lieu of heading straight down the Albany Highway should see you arrive in the highway's namesake town by late-morning. For those who have it in them to take a detour, the fuel efficiency of the BT-50 (from 7.7-litres/100 kilometres) will also allow you to take a slight dip off the main highway and into Mount Shadforth Scenic Drive, a picture-perfect pitstop to take in the panoramic views and take a few happy snaps.
After nearly 450km of driving, Albany is a popular rest-stop for either the night or to re-fuel and stretch the legs for an hour or so before pressing on. Cool off from the midday sun at Little Beach, or explore the town and check out the 35m and 50m high Sea Dragon's at CBH Group's Albany Grain Terminal as a part of the Public Silo Trail, a creative project that transforms country infrastructure across regional WA into world-class murals.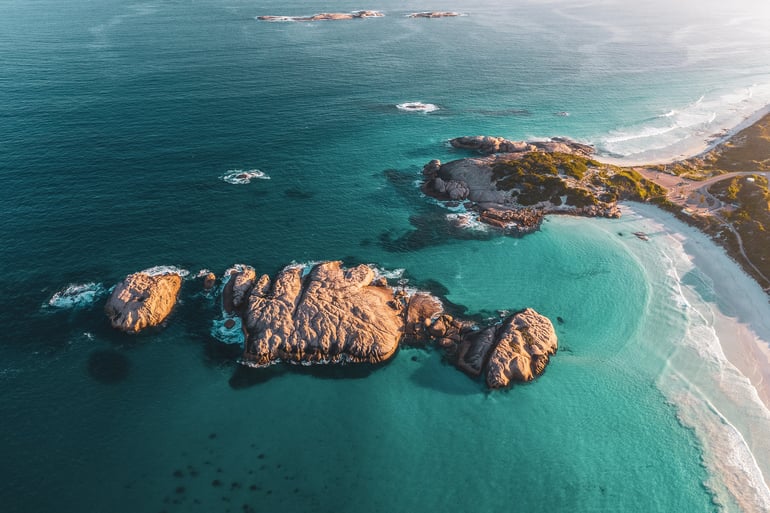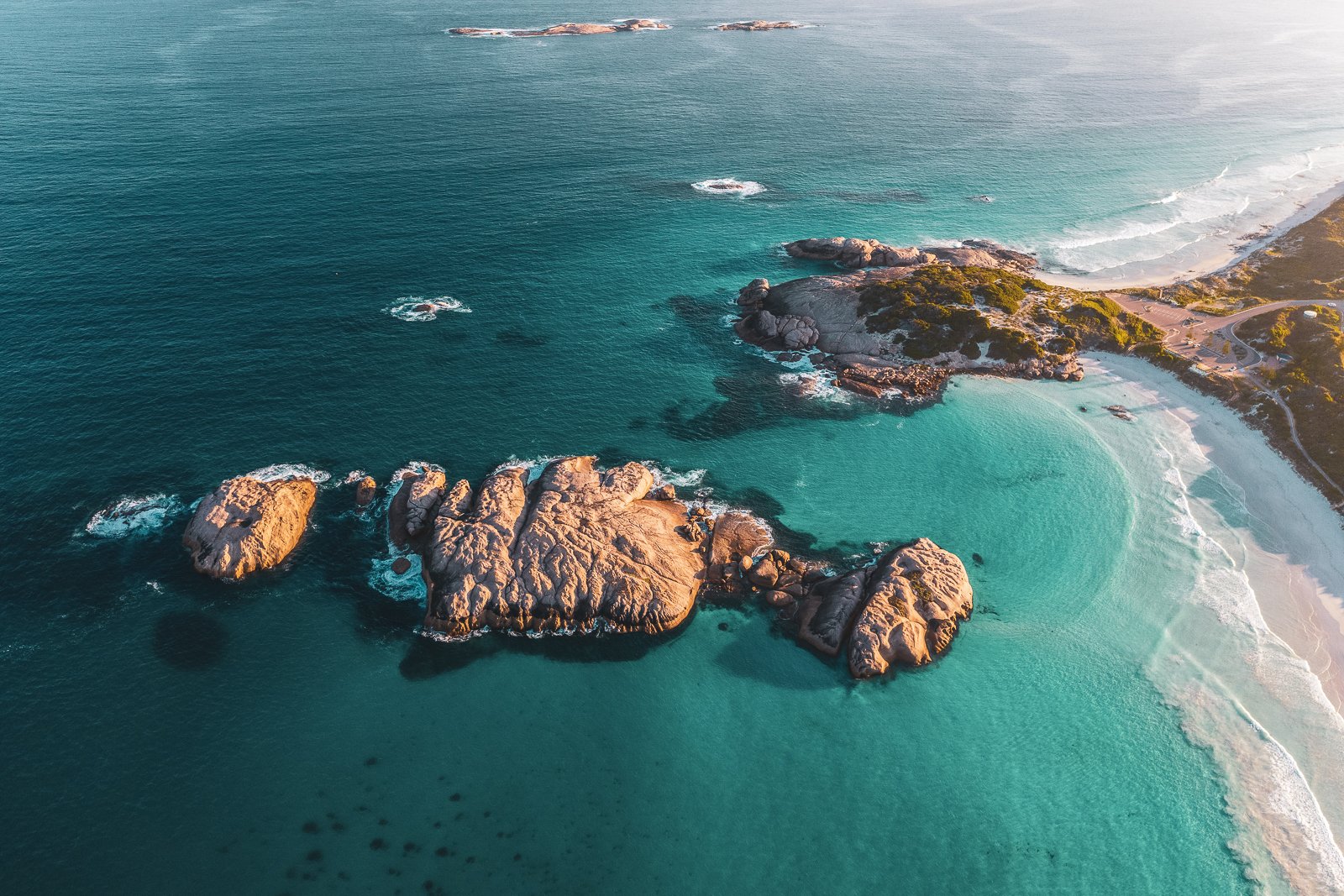 When you're ready to push on from Albany, flick on your adaptive cruise control and set it to 110km/h, then head easterly as you continue along that Southern Coast. If time permits it, take an hour or two to stop off at Bremer Bay before you land in Esperance. It's not widely known, but this part of the coastline is where you can spot the largest-known gathering of wild orcas in the Southern Hemisphere over summer, whilst in winter you can catch Southern right whales who have come to these waters to nurture their calf.
As you (finally) drive into Esperance, you'll come across the Great Ocean Drive. For a final 38km, follow the track that will take you from crystal clear waters and white sandy beaches to lush red earth and then dark green forests. It's a road that epitomises every aspect of the Australian landscape, and the lookout on Wireless Hill gives you a spectacular view of its surroundings and outwards to the coast.
A place to rest that sedentary body? Look no further than Esperance Chalet Village, where a coastal 'village' of tiny A-frame houses and cottages awaits you. One of the key reasons why anyone visits Western Australia is in the quiet serenity – something the Esperance Chalet Village delivers in spades, and with its subdued luxury, you'll get a brilliant night's sleep ready to take on the sun, sand and surf tomorrow.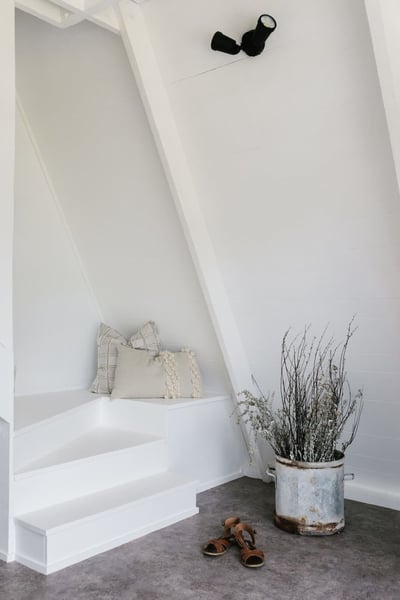 Saturday
Wake up and take those tired legs for a walk or jog into town to visit the supermarket or local grocers where you can stock up on snacks for a day spent exploring the coast, before making your way to Downtown Espresso Bar for a coffee and pastry while you check the tides and the surf report over at West Beach.
Here, when the tide is low and the wind is right, the swell pumps with super-rideable, glassy waves. The only risk of being dropped in on is by pods of dolphins that cruise the water around here. West Beach is also a super popular spot to cast a line from the shore, so if you're a keen fisherman, try your luck at bagging a decent sized King George Whiting or Garfish for dinner.
With so many swimming spots to choose from and not a lot of time to see all of them, move on from West Beach and head over to Lucky Bay for a day of sun-worshipping bliss. In between dips in the (unbelievably) clear-coloured ocean, work on your tan with the local sunbathing kangaroos who seem to live the best life of any 'roo' in the country.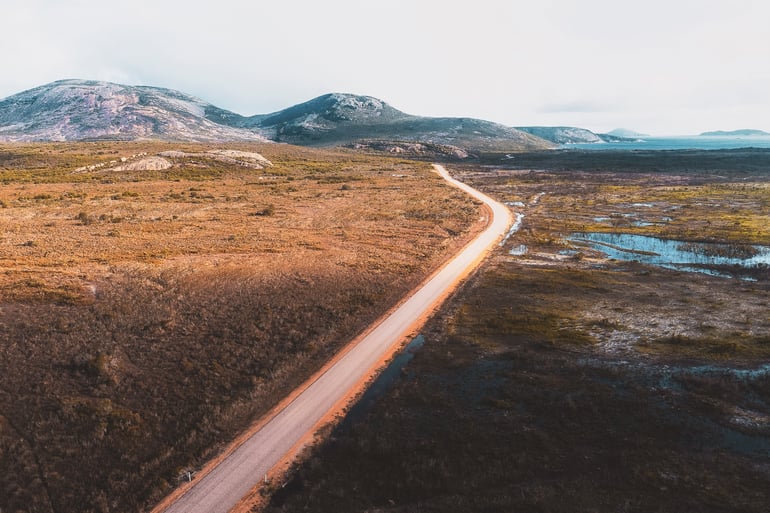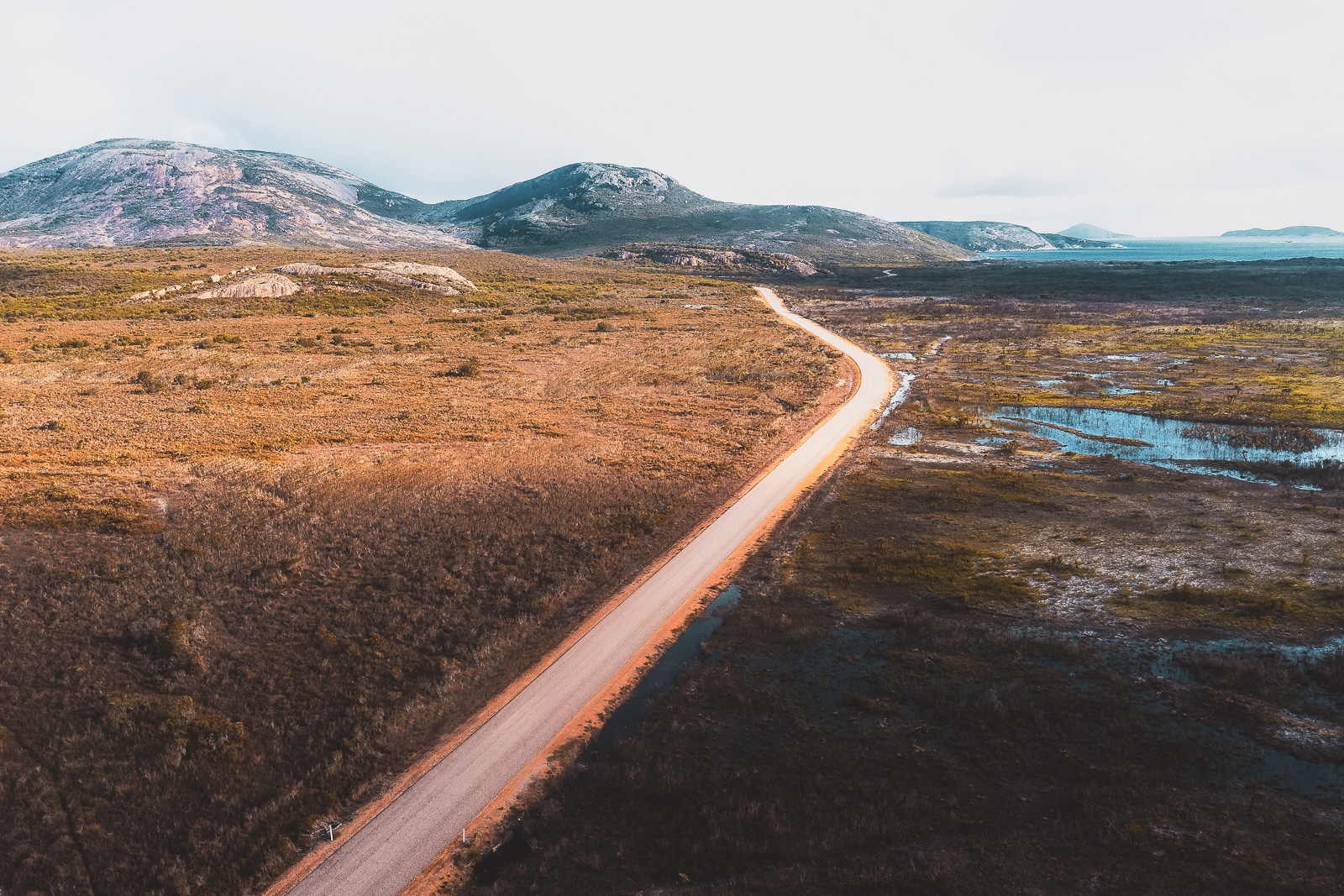 Like its predecessor, Lucky Bay is also a hotspot for keen fishermen, and if you're lucky enough to hook one you can cook it up at the Lucky Bay Campgrounds where you might be able to sweet-talk your way into the use of their BBQ to cook your catch of the day on the spot.
With miles and miles of white sandy beaches, it would be a crying shame not to test the BT-50's off-roading capabilities. Hook around the massive granite and gneiss peaks at Cape Le Grand before humming along 22km of sand (you'll be able to rack up some speed if the tide is right and the sand is hard) all the way back to Wylie Bay – just 5 minutes from home-base at Esperance Chalet Village. NB there are usually a few fellow 4WD enthusiasts hitting this stretch throughout the day, so if you're not feeling super confident with a beach drive, follow the leader.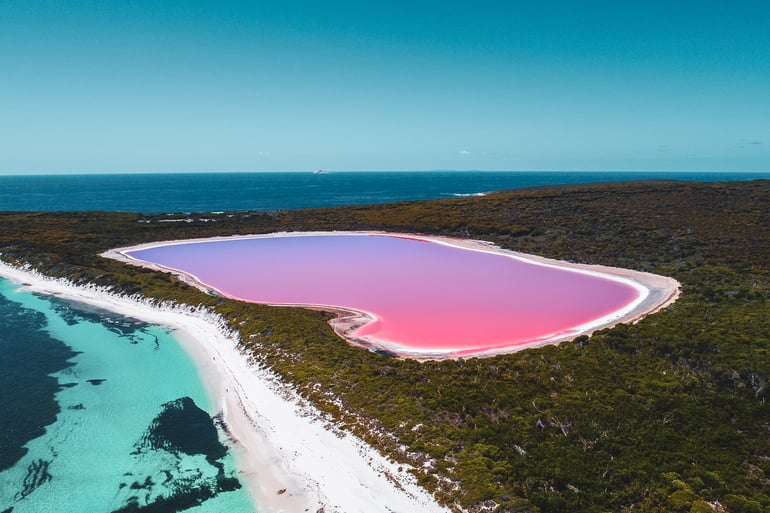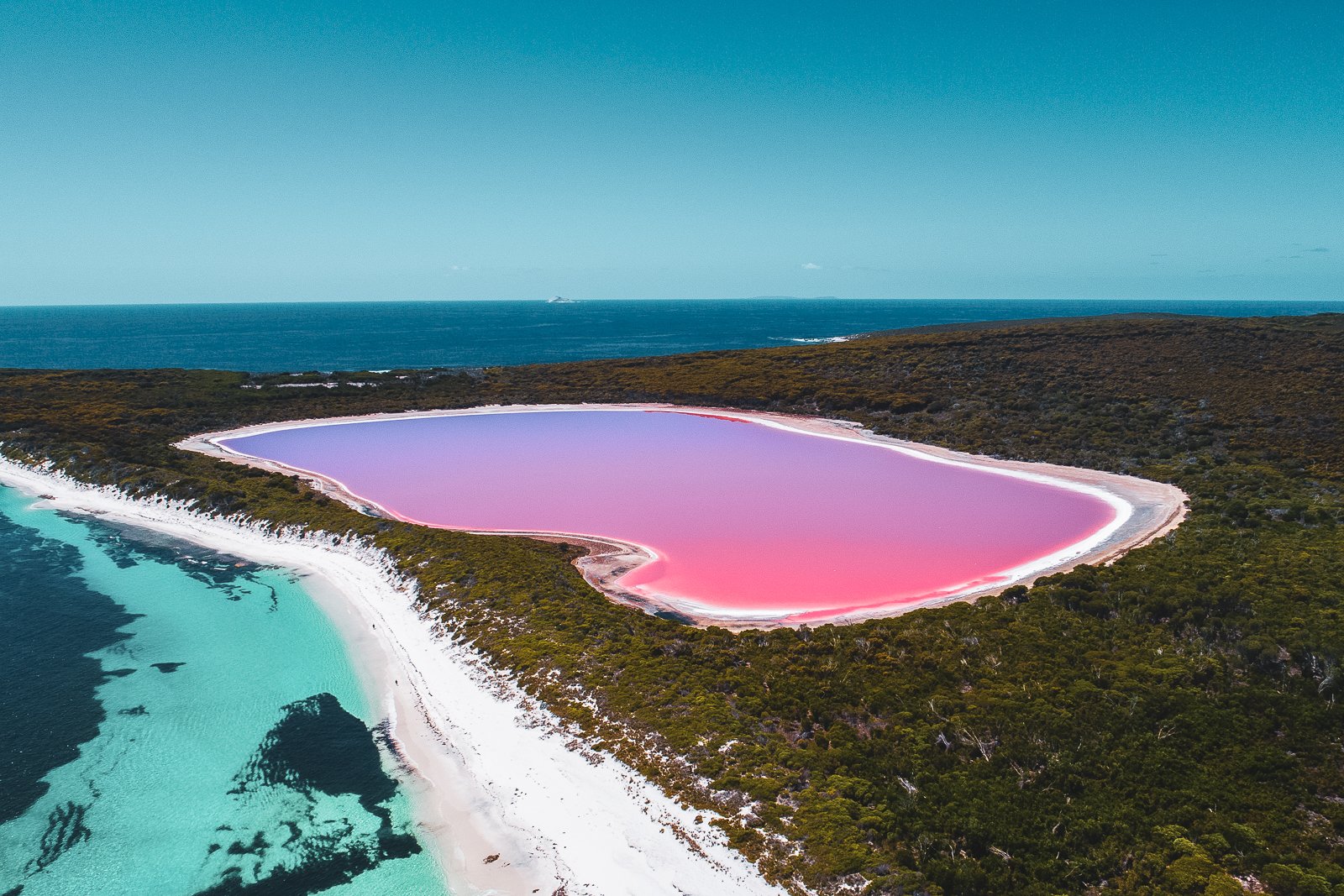 Sunday
Whether your journey home slowly begins on a Sunday morning, or you're settling in for another few nights, a trip to Esperance is incomplete without a visit to its famed Pink Lake. While the town is sleeping, head out early to this natural phenomenon and if you don't have the opportunity to view it from the sky (chopper rides can be booked in advance), or see it from the edge of the water to capture the classic Instagram shot: a pink lake, white sand, and blue ocean.
When the time does come to make your way back towards Perth, do so with gusto, as the trip home has just as many new sites to take in as your trip here. 720km may seem like a long way, but the stress of the long drive is all but non-existent with the stacks of tech packed into the BT-50 and you can focus on making it to your next jaw-dropping site.
Avoiding the coastline altogether and nearly 400km along the road home, Wave Rock emerges 15m into the sky and is one of the most iconic natural rock formations in the world, growing into its epic wave-like shape over the last 2.63 billion years, with the wave itself a product of millions of years of geological sculpting. Even for the scientifically un-enthusiast,
Wave Rock will blow your mind.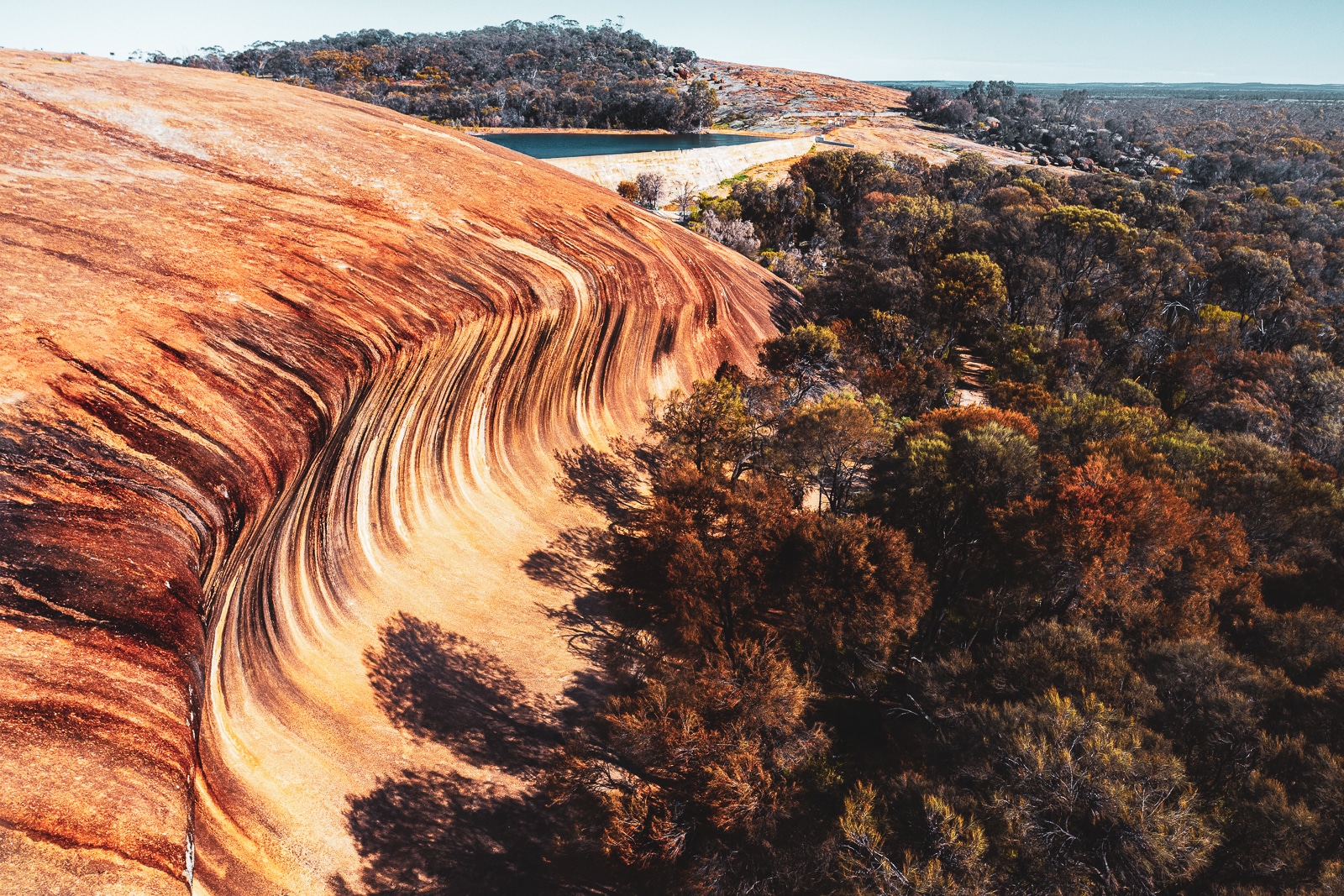 As the landscape graduates from ghostly salt lakes to patchwork farmland, make one final pit-stop with a slight detour into York, the oldest inland town in Western Australia. The streetscape is barely touched, and after wandering between the eclectic cafes and York's motor museum (it's always fascinating to compare your current beast to past automobiles), stock up on boiled lollies and sherbet at the town's old-school lolly shop as your BT-50 cruises the final few hundred kilometres back home.
This article is part of a series, proudly presented in partnership with the Brand-New Mazda BT-50. Thank you for supporting the brands who support Boss Hunting.