Just over an hour out of Melbourne's CBD, we go deep into the Mornington Peninsula and discover that the roads well-travelled still have more than a few surprise gems up their sleeves.
It's been dubbed Victoria's answer to the Hamptons of New York, but many locals and holiday-makers alike of the Mornington Peninsula resent the comparison to the glamorous labels and over-the-top wealth so often associated with the American hotspot. Yes, there are a smattering of cliff-top mansions, million-dollar horse studs and the odd overzealous jet skier, but this is a place where you're more likely to hear stories of famed food and wine producers and unbridled beauty rather than those of Diddy's white parties. We're more than happy for it to stay that way.
A trip to the Mornington Peninsula doesn't require you to schedule your trip for a long weekend. A very cruisy (little-over-an-hour) drive down the M1 is all it takes to reach a destination that feels like it could be worlds away. Climbing into the Brand-New Mazda BT-50's deluxe leather-clad cabin, we ease past the working commute and in no time at all we're heading into a horizon dotted with vines, pines and coastlines. As we leave the last streetlight behind us, the weekend ahead is brimming with fresh possibilities. It already becomes quickly evident this is a destination worthy of a return trip.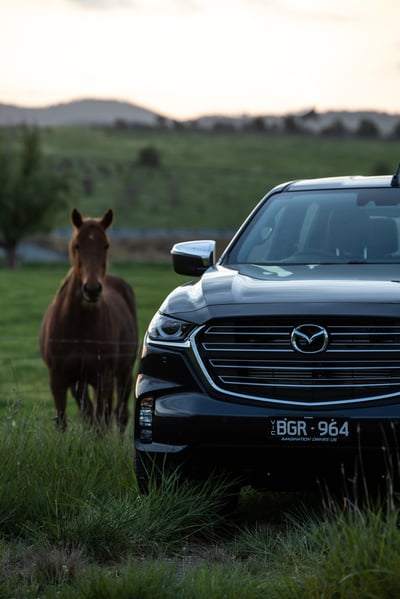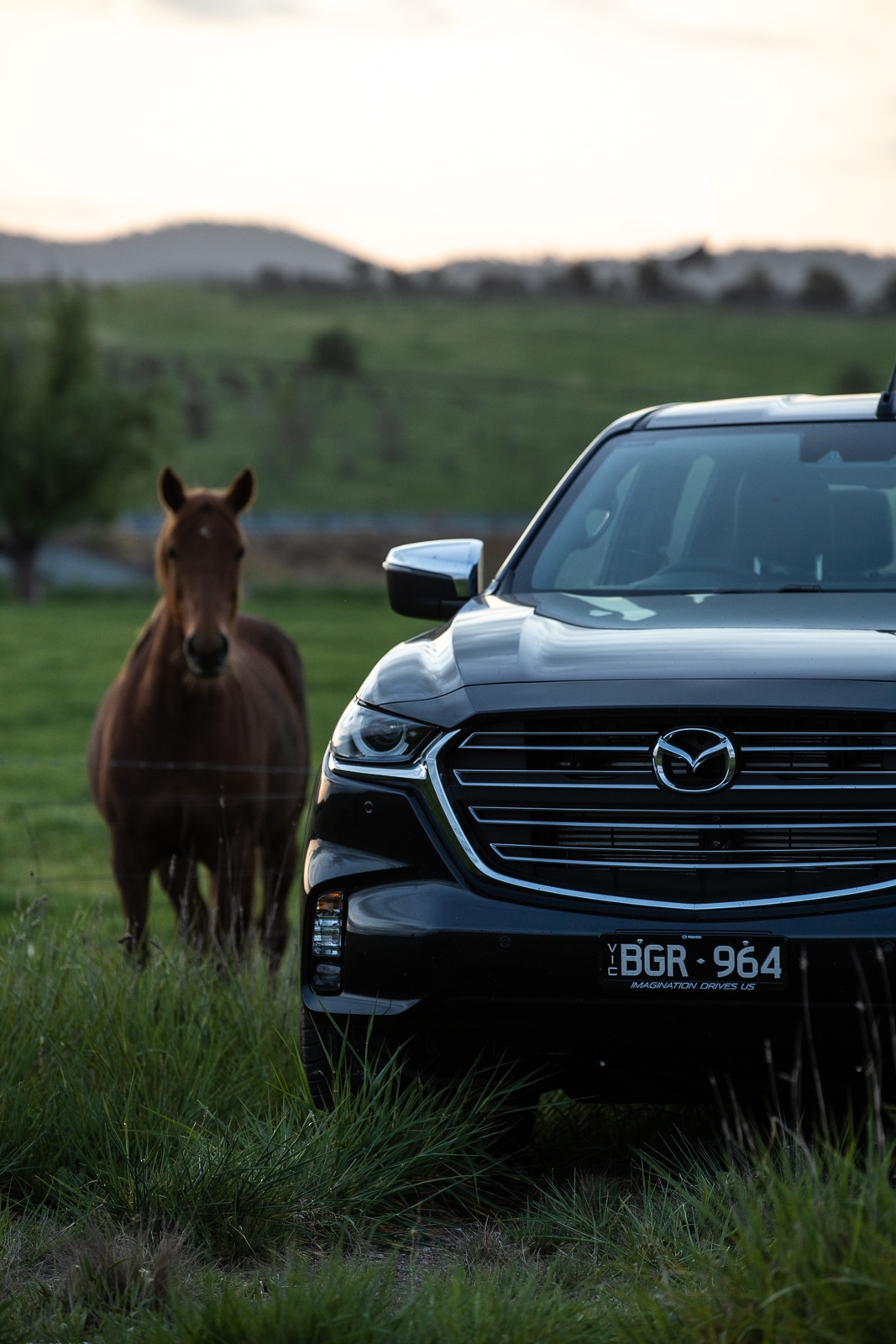 Friday
With an extra half-day up our sleeve and the sun still in the sky, we head straight to Jackalope Hotel, hidden from the road, a hotel that really made a splash in Australia, and one that has been recognised and awarded across the globe. Down here for a special occasion, it's hard to bypass the luxury of Jackalope, and just how well Mazda's first KODO designed ute fits into the winery come hotel setting. Rolling into the driveway with windows down, the fresh autumn air mixed with the scent of earth and grape-soaked oak barrels hit you like a welcome tonne of bricks.

If living like a local is more your speed, Log Box in Red Hill is a more budget-friendly yet still-chic alternative accommodation option. For tonight, we settle into Jackalope's horizon pool and jacuzzi, and watch the sunset over the vines. For those travelling in larger groups, Polperro Farmhouse brings both local living and luxury to the accommodation table.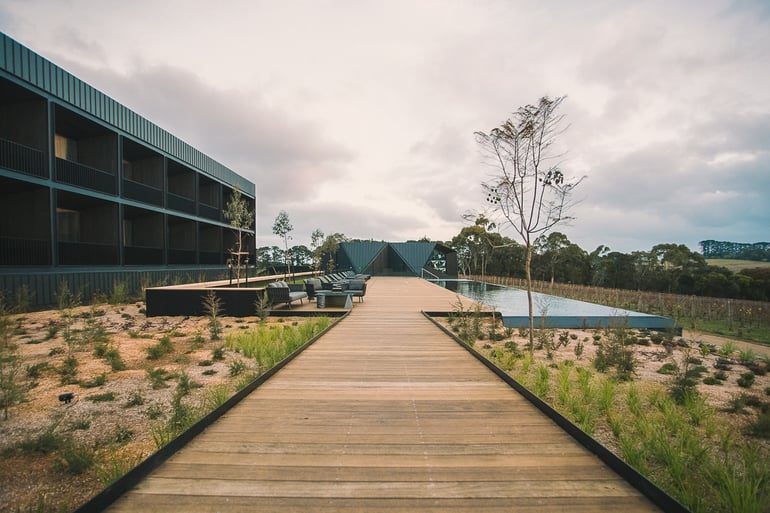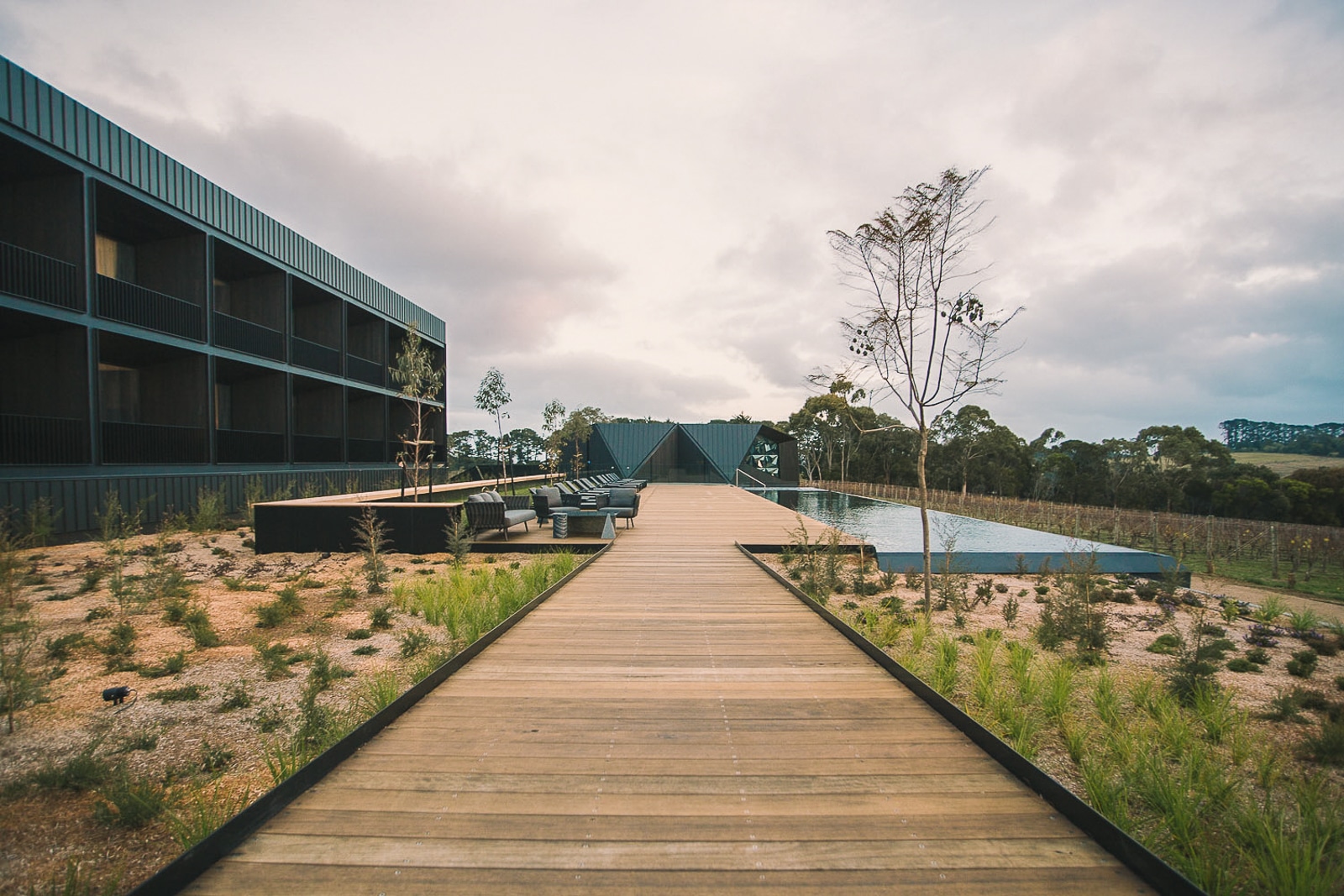 Saturday
Early to rise, the Merricks General Wine Store, perfect for a coffee that could hold its own amongst big city names, and a breakfast in-hand that provides sustenance as we hug the coastline en-route to Bushrangers Bay. The drive to Bushrangers Bay could be considered an activity in itself – on one side you have endlessly rolling hills, dotted with black angus and hay bales – on the other, you can hear the roar of the ocean beneath you before you even see it, a telling sign that the 4km walking track of Bushrangers Bay will be a rewarding one. After a refreshing and well-deserved dip in the bay's rockpools, we coast around winding roads with the punchy 3.0-litre turbo diesel making light work of steep gradients and tight corners. A welcome respite as we keep a keen eye out for kangaroos unexpectedly darting out of the surrounding bush.
Inwards to Main Ridge is a stop-off at local favourite Johnny Ripe, and you'll be looking out over an apple orchard as you chow down on spiced pork and apple sausage rolls. The vanilla slices 'for later' may be at risk of disappearing before afternoon tea. Once refuelled, it's back to the road with the BT-50 showcasing its prowess in the mid-range, swallowing the bitumen effortlessly as you weave through acres of seemingly endless farmland.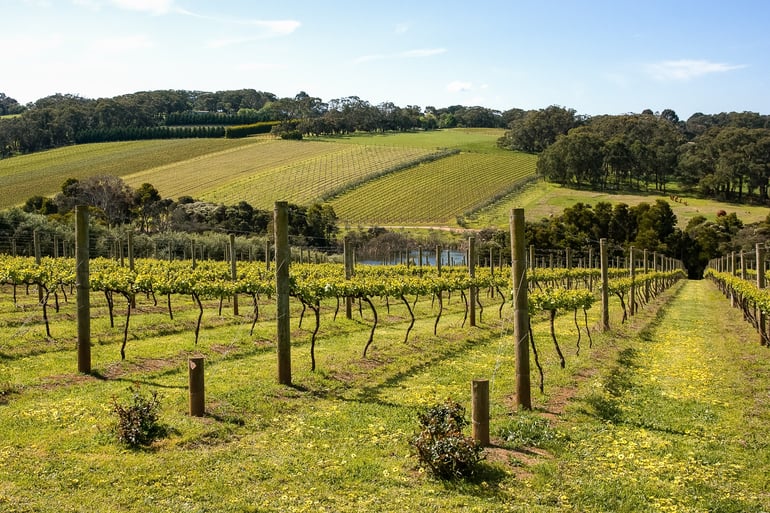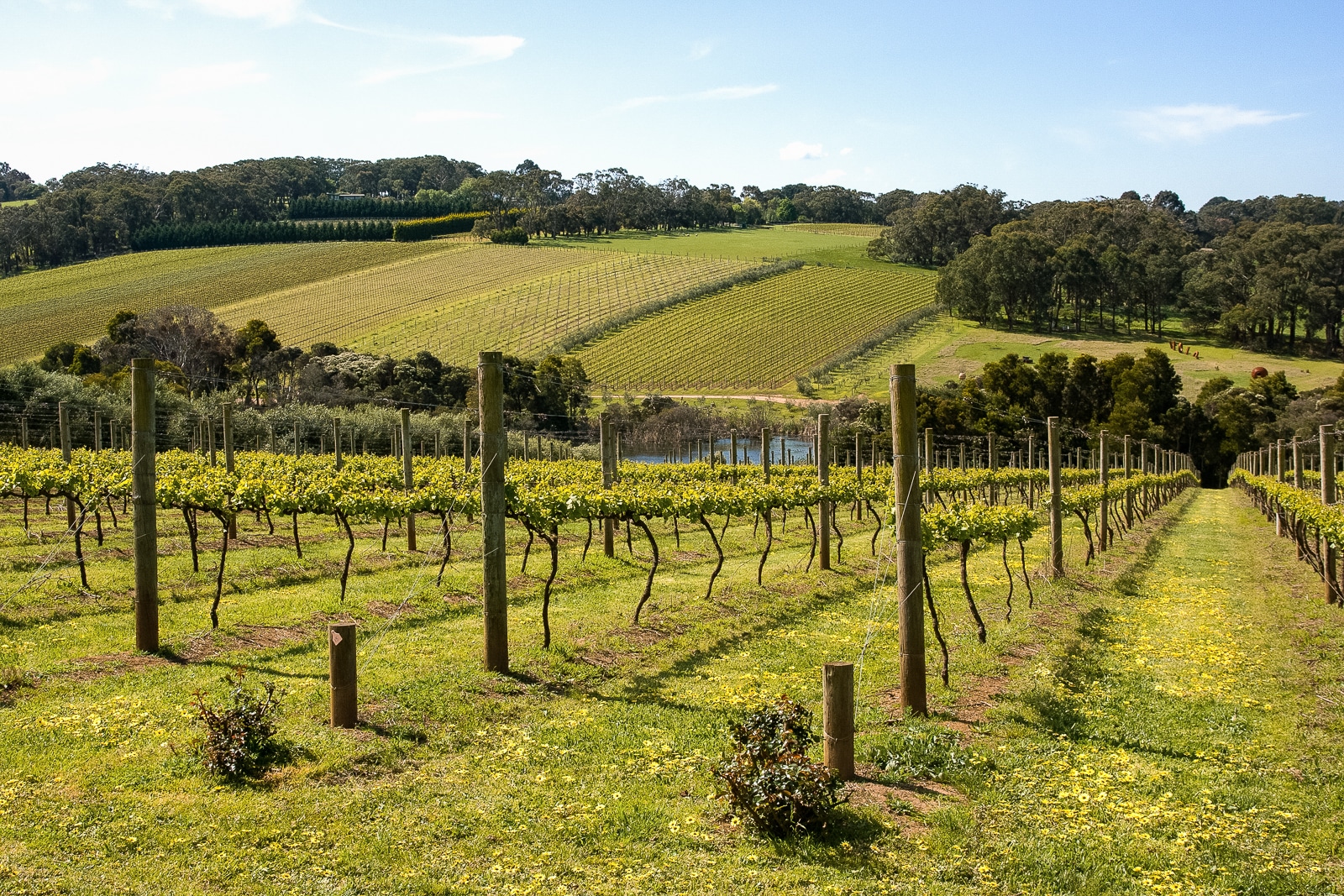 All this, as you head off towards Gunnamatta Beach. Notoriously wild, you won't be there to swim, as arguably the best way to see it isn't in the water, it's riding alongside it on a horse via Gunnamatta Trail Rides.
A day of physical activity is deserving of a hearty reward, and the newly opened Tedesca Osteria is the place to do it. Tedesca serves the kind of long-lunches at a friends' house that bring nothing but relaxation – a set menu of five courses, surrounded by a burning wood-fired oven, stunning but relaxed interiors, and pasta rolled right in front of you – this is a restaurant that epitomises what the Peninsula is about. Driving home, the only light comes from the moon, and the quiet roads of the peninsula, even on a Saturday night, make you feel that even though it was just yesterday, your life in the city was a long time ago.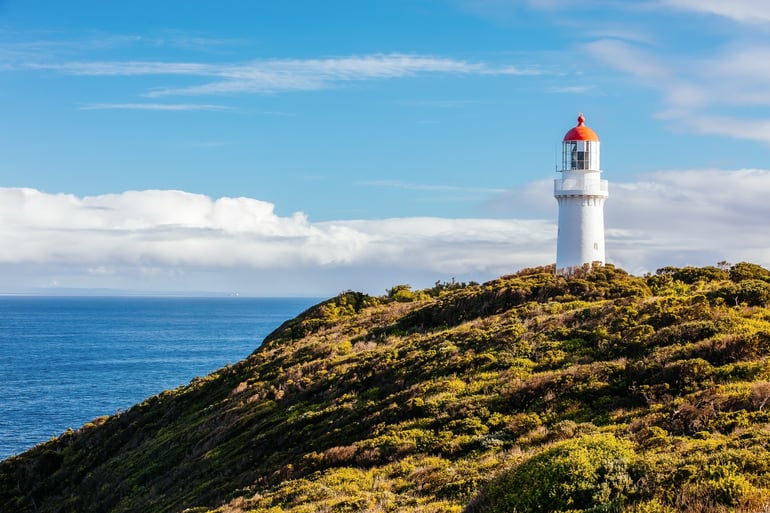 Sunday
Sundays are for leisure; wake late, and after an easy check-out head to the small beach town of Flinders for a morning wander down the pier. From here we see across to Phillip Island, we eye off the catches of keen fisherman, and jump into the cool water for an alarm clock that feels like 10 shots of espresso. There'll be divers underneath you, seagulls above – it's a quintessential Aussie beach town, but perhaps without the presumed year-round summer.

The Peninsula is also one of the world's most revered golfing destinations, from Cape Schanck to Mount Martha, but today we're hitting up one of Australia's top golf course, The Dunes, and being able throw a set of clubs into the tray for all five passengers makes it a delightful afternoon on the tools.
Heading home, hug the bayside tarmac as it slowly blends into Beach Road and rejoin the city population once again.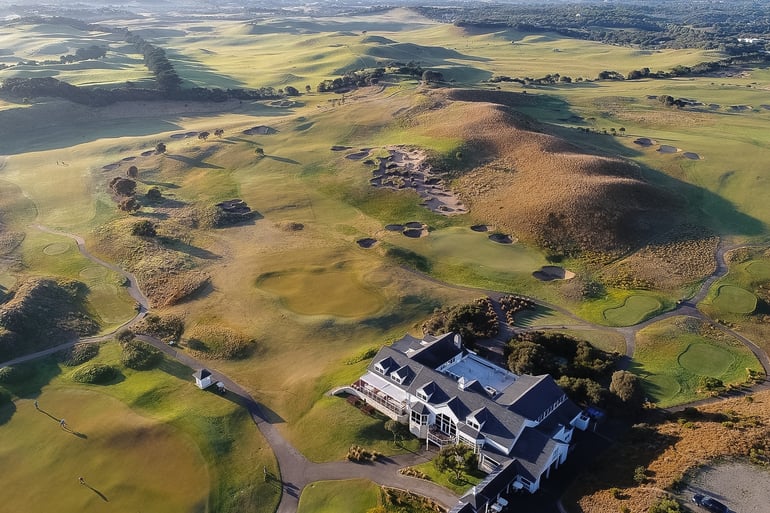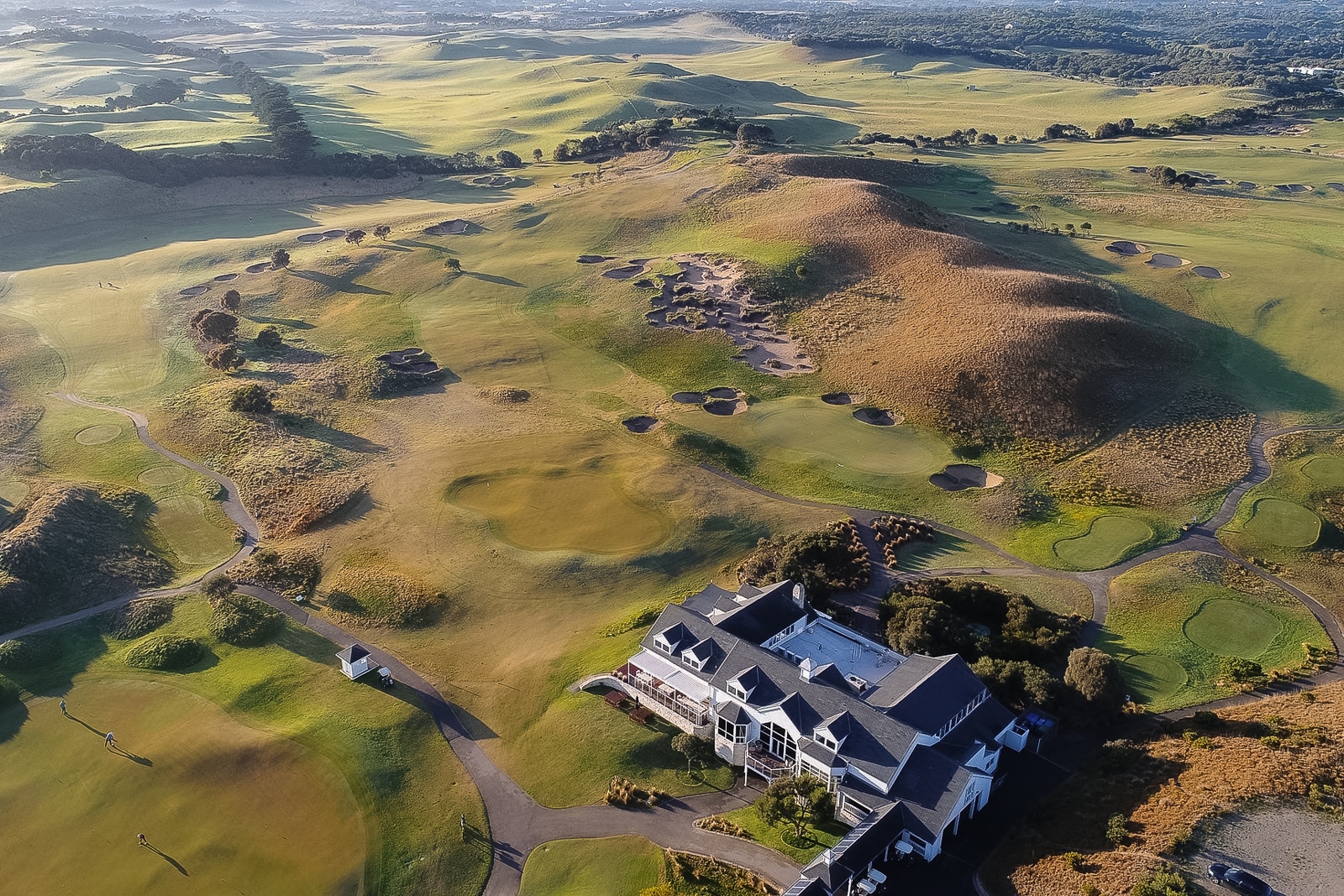 This article is part of a series, proudly presented in partnership with the Brand-New Mazda BT-50. Thank you for supporting the brands who support Boss Hunting.
Destination imagery courtesy of Visit Victoria.