With access to over 100 beaches literally on our doorstep, Sydney-siders can consider themselves spoilt for choice. Sometimes though, our luck runs thin; the crowds, the noise, the never-ending circling for a carpark, and the influencers in the wild. Sometimes, you just need to get in the car and drive. So, if you're looking to unplug after a screen-heavy week, load the fellas or the fam into the Brand-New Mazda BT-50 and hit the M1 north to Port Stephens.
The secret may be out about Port Stephens (particularly when school holidays roll around) but a visit planned during the cooler months, or a sporadic trip on a long weekend, and you'll be reaping the physical and mental rewards of this adventure playground, for weeks to come.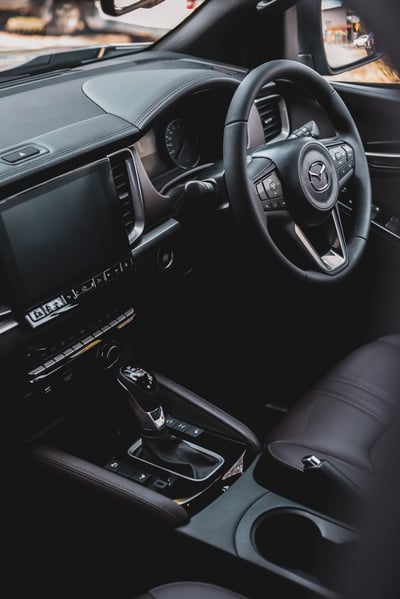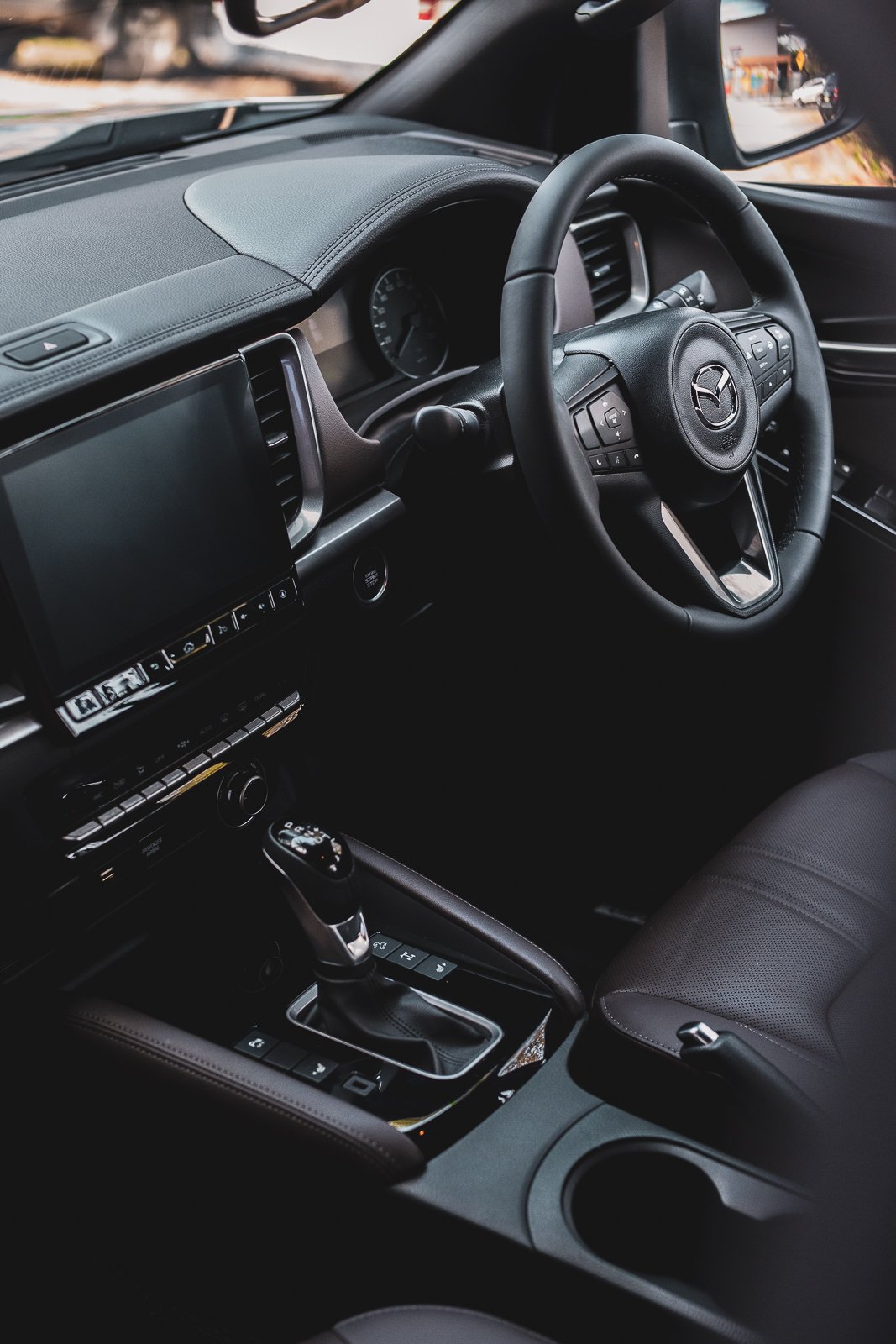 Friday
Some may seem apprehensive of the longer-than-your-average car ride to a beach destination. To this, we say, the journey is what makes this destination even better. The breezy 90-minute journey flies by thanks to the freedom of wireless Apple CarPlay®, letting everyone play DJ without the hassle of a USB cord.
Kicking the weekend off with a bang is dinner at Woy Woy Fishermen's Wharf. A family affair for nearly half a century, what these guys don't know about piscatorial pleasures just isn't worth knowing. Fish and chips, sure, but also trevally sashimi, and lobster brioche rolls. Go low-key or go luxe with your orders, but just be sure that you go.
Onwards from Woy Woy, and if fish and chips for dinner weren't enough of a sign of things to come, as we enter the township of Port Stephens it becomes gloriously obvious that this is a place that offers old-school holidays reminiscent of simpler times.
If you're travelling as a couple, the resounding recommendations from those in the know is to set up camp at The Anchorage Port Stephens Resort & Spa. If, however, you are a group of four or five, and not looking for romantic luxury, Airbnb will definitely pull through with a host of sumptuous three-bedder options that are a two minute walk to the beach.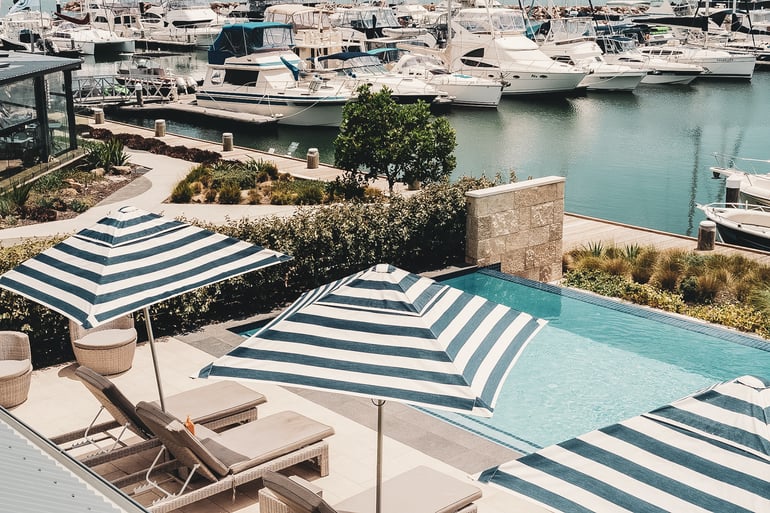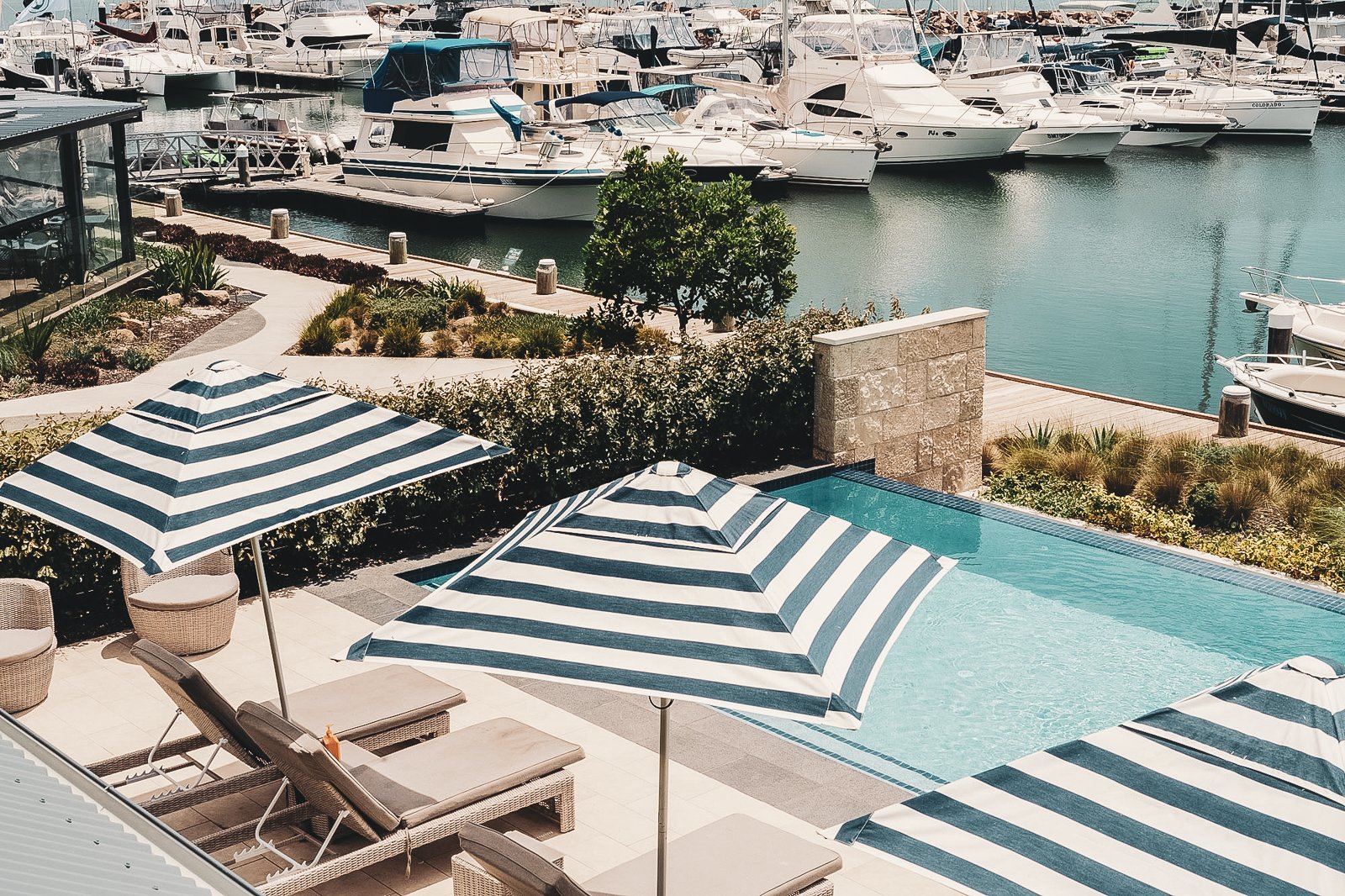 Saturday
From its calm bays to curling surf beaches, flowing rivers and densely surrounding flora and fauna, Port Stephens inspires an immersive adventure. There is so much life around here (including 98,000 hectares of marine park), it's almost a challenge knowing where to start. If you prioritise your coffee, however, drop into local-favourite The Little Nel for a strong flat white and a very decent bowl of fresh fruit and granola.
Odds are, the sun is belting down in Port Stephens, so the first few hours of the morning is the perfect time to take the Mazda BT-50 4×4 GT and head to the Worimi Conservation Lands – home to more than 22km of Stockton beach front, and the famed Stockton Sand Dunes, the largest moving coastal dunes in the Southern Hemisphere. The dunes stretch over 32km from Birubi Beach in Port Stephens all the way to Newcastle. Head towards Lavis Lane on the southern end of the beach, fill the tank at the Metro, grab your permit and ensure your tyres are running the appropriate PSI.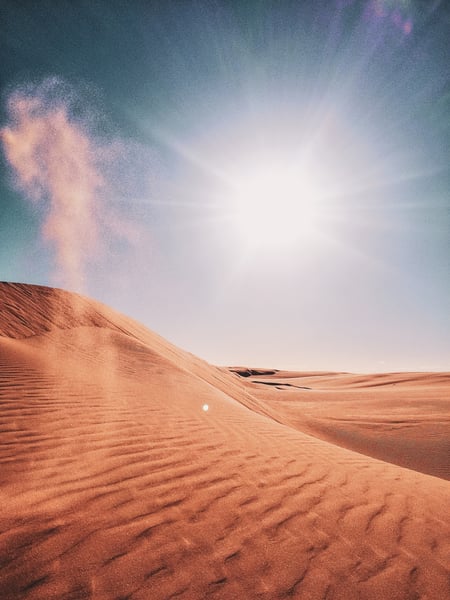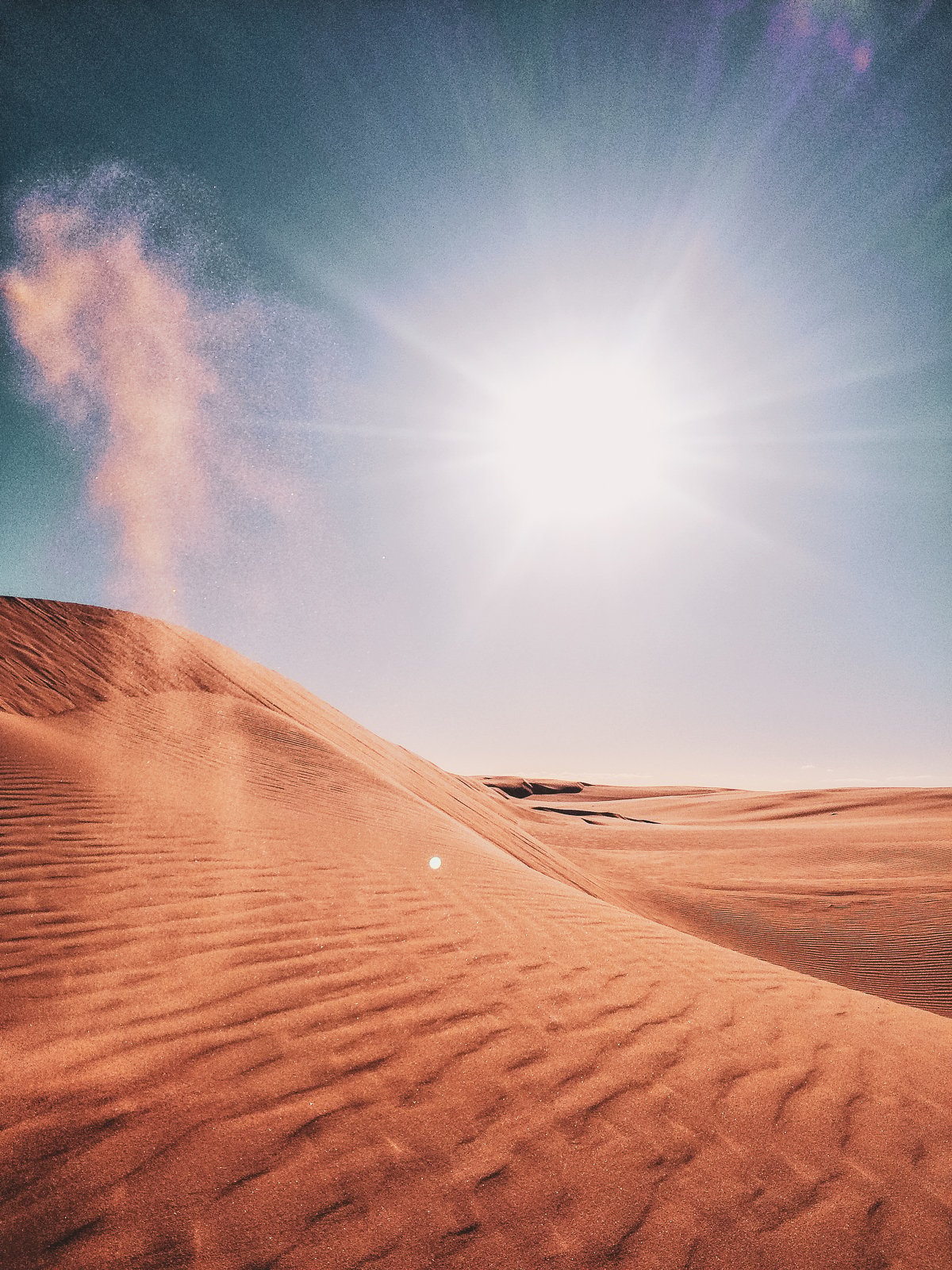 Stockton Sand Dunes are the stuff of 4WD dreams, and the Mazda BT-50 handles them with absolute class; 18-inch tyres, anti-roll protection, low-range four-wheel drivetrain and lockable rear differential deliver the perfect ensemble for tackling the dunes. For the movie buffs amongst us, the dunes are also home to the little-known Tin City, featured in the original Mad Max film, and there are also a number of significant Aboriginal sites across the dunes – we're talking millions of years old here. The utter sense of wonder at the vastness of it all, mixed with the stomach-dropping fun of gliding over the dunes; it's safe to say that no more caffeine will be required.
When lunch rolls around, do as the locals do and head to Two Bobs Bakery (headed up by an ex baker of cult Sydney favourite Iggy's) for a bag of jalapeno and cheddar bagels and a couple of cookies, then get back to business.
By now it'll surely be time for a swim, and Dutchies Beach exceeds all expectations, at the very least for the incredibly sparse amount of people on the sand. Enjoy an uninterrupted weekend baptism in the turquoise-blue water before heading over to Shoal Bay for a walk to the Tomaree summit to dry off and take in the epic surrounds.
Across many holiday destinations along the NSW coast, restaurants are becoming key drivers in attracting travellers. Port Stephens unashamedly jumped onboard the foodie train and never looked back. Little Beach Boathouse sits in a sleepy but serene bayside hamlet of Little Beach Reserve. Dolphin sightings over dinner are a daily occurrence, followed by casual drinks on the deck as the sun descends. When the proximity to fresh, ethically line-caught fish is this close, your only dilemma will be what to choose from the menu. If you're keen to kick on, Shoal Bay Country Club entertains the locals until early.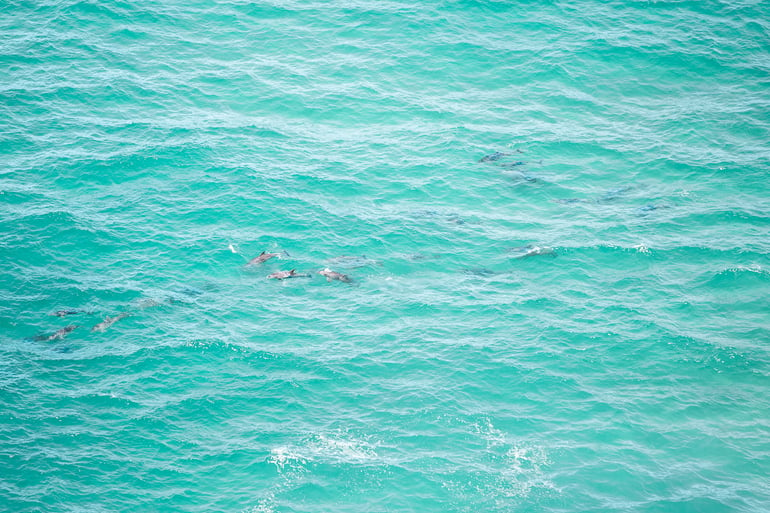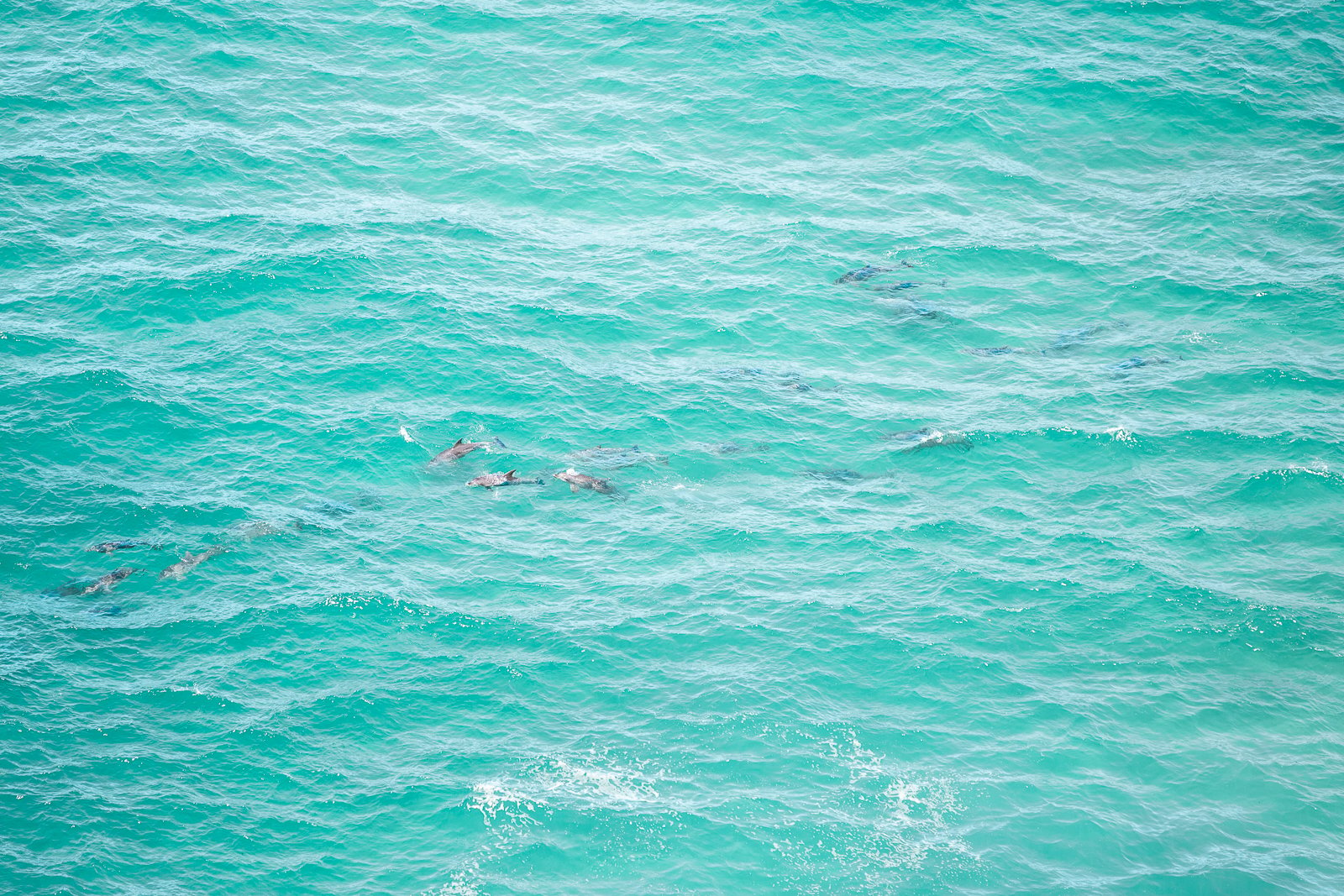 Sunday
A morning stroll along Nelson Bay with a refreshing swim – better yet, if you're the lucky owner of a day boat or a jetski, why not explore the inlet from the water? With 3.5-tonnes of towing capacity, bringing the water toys with you has never been easier – and makes spotting aquatic locals like dolphins and whales all that more fun.
The bagels from Two Bobs will likely be so scrummy that you'll be heading back to stock up before driving home, and the line of locals will tell you that their glutenous special is a winner: 10 bakewell tarts, thanks.
A quick hour of bodysurfing at One Mile Beach will fill your saltwater therapy quota to last you the coming week, and a classic Sunday arvo pitstop at Scotty's fish and chips in Newcastle will satisfy any remaining cravings that haven't been quenched already. Action, adventure, and some delicious bites along the way, Port Stephens will be top of the list for a visit another day.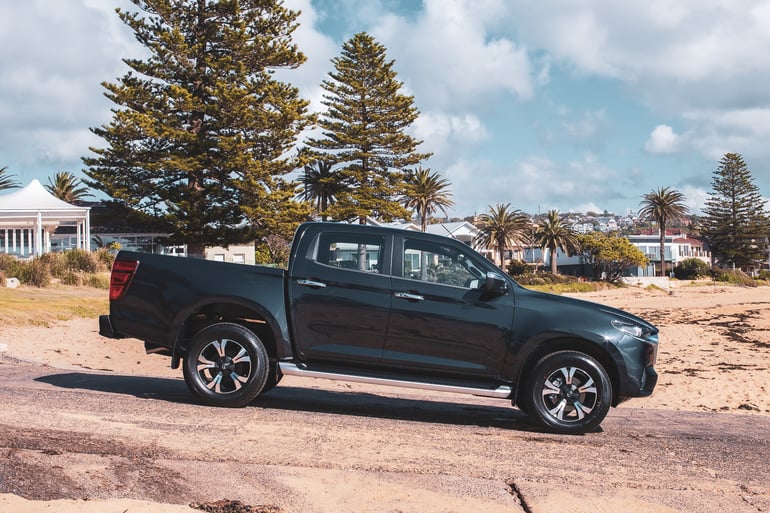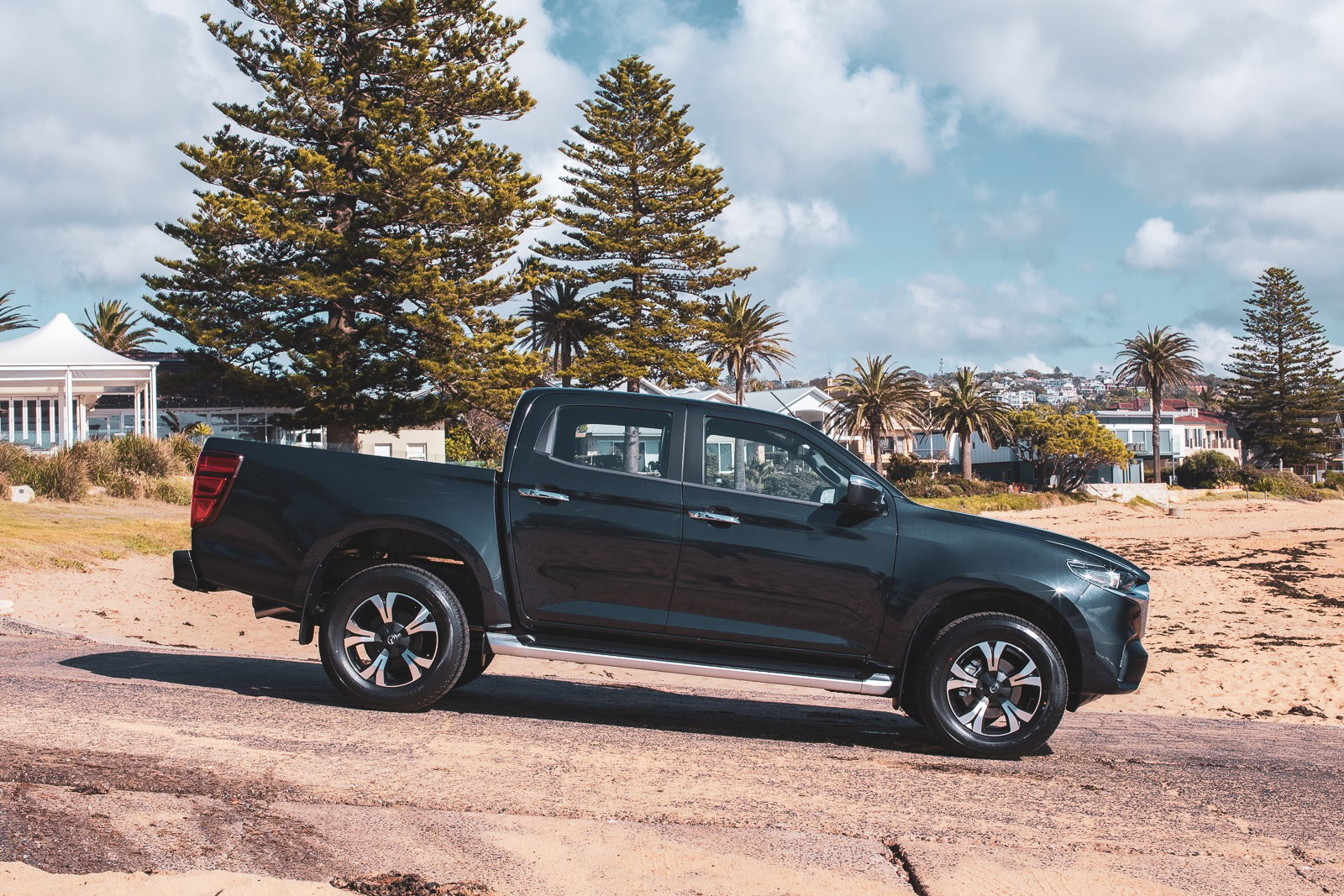 This article is part of a series, proudly presented in partnership with the Brand-New Mazda BT-50. Thank you for supporting the brands who support Boss Hunting.