Want to win a trip to Los Cabos worth over $6,000? Click here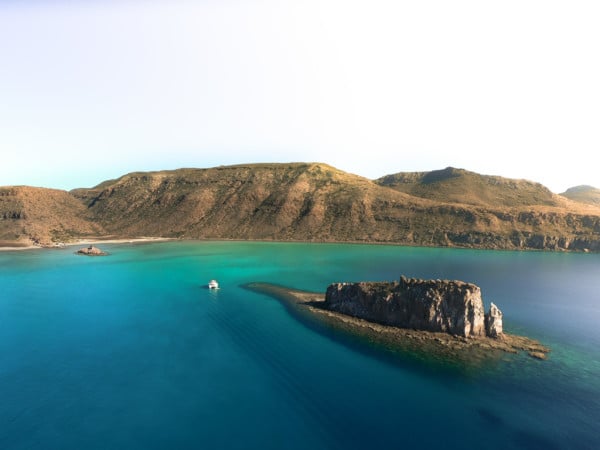 Los Cabos is a destination that should definitely be on your bucket list. From snorkelling to late nights out, it's a Mexican paradise where adventure meets party. Here's our top picks for maximising your time there.
At A Glance
Best time to go: All year round, depending on your vibe. May to June is best for less crowds and spectacular weather, but you can also have fun over October and November if you get in early. If you're down for something different, whale watching is prime from December to March.
How to get there: Fly into Los Angeles and then take a quick 2 hour flight to Los Cabos with American Airlines.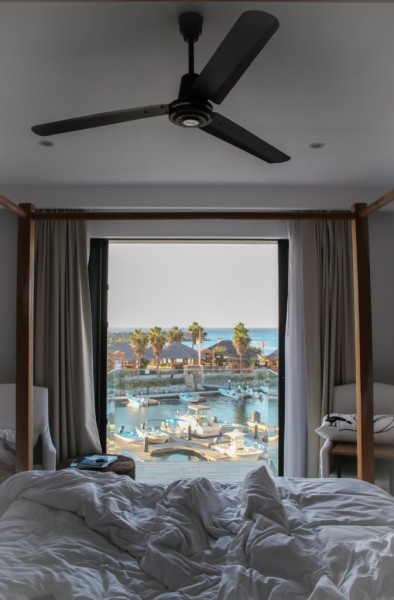 Digs
Super Luxe – The Cape Hotel Penthouse
If you're looking for a big blowout with the boys, The Cape Hotel's penthouse is a sure fire hit. Featuring two levels and a 1,000 square foot rooftop private balcony, it's the best of the best. In typical beach side extravagance, it boasts spectacular views over the Pacific Ocean, meaning those late nights sipping Corona's by the outdoor hot tub are guaranteed to be sunsets galore. Definitely the spot drop a couple thousand on.
Boutique – Hotel El Ganzo
El Ganzo is all about being different. Keeping it small with just 70 guestrooms, it puts a unique spin on the typical Los Cabos. Removed from the main strip, it also provides a unique perspective on the whole party aesthetic of the Mexican destination. Individualised service and chilled vibes is key, with spa treatments at the ready and a mesmerizing rooftop pool to soak in after a long day or night. This is the place to get away from it all, with it's distinctly separate setting away from the bustle.
Party Spot – ME Hotel
ME Hotel is the embodiment of the party stereotype, but that's not necessarily a bad thing. If you're looking to have the big nights (and days) with a good area for poolside recovery, this is the pick. Smack bang in the middle of the action, there's plenty of parties going on at the hotel's world famous Blue Marlin Ibiza Beach Club. That being said, you can still come here for a quiet one. The luxurious Playa El Medano is at it's doorstep so that refreshing morning swim is hassle free.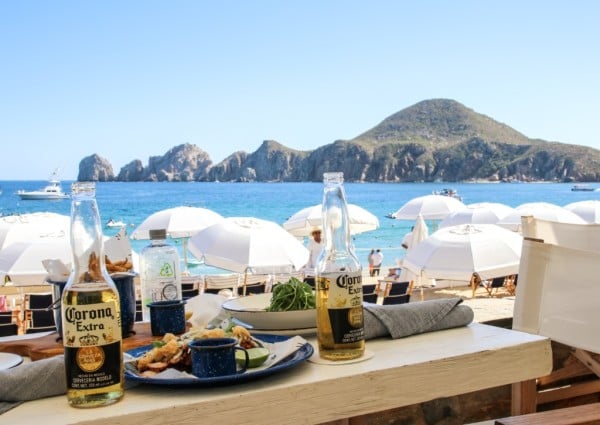 Eats
$ – Omega Sports Bar & Grill
A sports bar always has the snacks nailed, so if you're craving easy fish tacos and the super traditional Mexican chilaquiles go here. It's right on the beach as well, guaranteeing an epic view while you down some food and a drink or two.
$$ – Sur Beach House
Need that dining to swim transition and don't want to wait too long after eating (in spite of your mother's advice)? Then Sur Beach House is a good selection for the more luxurious end of things. It's a beach club with a bit more of an upmarket orientation, serving a nice mix of drinks and snackable foods (the brunch there with octopus tacos is a must). SUP and kayaks are also in arms reach, meaning you can easily work off those calories.
$$$ – La Revolucion
Right at the top end is this amazing contemporary Mexican restaurant, which aims to please by bringing the past and the present together. Situated in an old building at the heart of San Jose Del Cabo, the vibe here is definitely chic with a similar aesthetic to that of a Melbourne eatery. Dig into stellar dishes that are far from comfort food, instead presenting new unmissable experiences. The cocktails aren't bad either.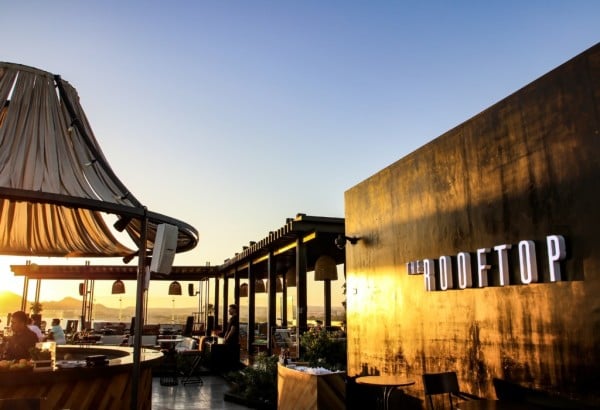 Drink
Apart from the plethora of parties and opportunities to sip Coronas on the beach, Cabos also offers spectacular bar settings that make the drinking a bit easier to handle. Nothing beats a rooftop bar and honestly you have to hit up two in particular when you come to the Mexican paradise.
First off is the top of Hotel El Ganzo. With a bar built right into the rooftop's infinity pool, lean over the edge with a mojito in hand and soak up the vibes of the ocean. If you're not down to get wet, you can also easily laze of on one of the conveniently strewn deck chairs.
But the epitome of all rooftops bars is the one at Baja Brewing Co's. Cabo Villas Rooftop is straight out of a movie, boasting astounding views at sunset and appropriately dramatic fire pits. Definitely, foreshadow the night ahead with pre-drinks here.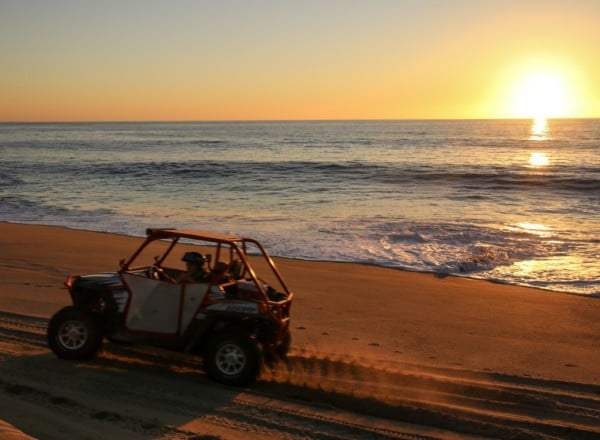 Play
As partying is pretty standard in the land of Los Cabos, we're only going to give you one suggestion so you don't get lost in the sea of options. The Blue Marlin at ME Hotel is such a staple of the Cabos experience it'd be shame not to hit it up on a Saturday night. You also need to get around the spectacular pool centrepiece for an evening or daytime event you may not remember.
Get away from all the party and hit up Cabo Adventures for reinvigorating journeys into nature. We highly recommend the Sea of Cortez Adventure, which sees you embark on an 8 hour journey to explore everything on and under the water. Breakfast, snacks and lunch are included so you don't tire out swimming in some of the most pristine waters in the world. Make sure you tick off the iconic Arch of Cabos San Lucas while you're there.
Baja Buggys is also another adventure pick as well as one of the best ways to shred up the beach and get an epic view of the sunset at the same time. Surrounded by nature, the buggy ride when in the driver's seat will truly bring out your wild side and get the adrenaline pumping. Not a bad way to work off that built-up stress.