It's no secret that people can be a real punish, so next time you want to holiday in peace, your best bet is to make a beeline for The Woodhouse Hotel.
Tucked away in the remote Chinese village of Tuanjie, in the Guizhou Provence, the Woodhouse is properly tranquil.
Made up of 10 single-story wooden houses, the hotel is built into the side of a mountain and surrounded by so much lush greenery you won't know where to look. The 10 cabins come in three different shapes: a rectangle, triangle, and trapezoid.
Each individual cabin serves as a single hotel room, with a bathroom and a covered terrace space. Not to mention the incredible views; if you can't relax in rural China, what hope is there?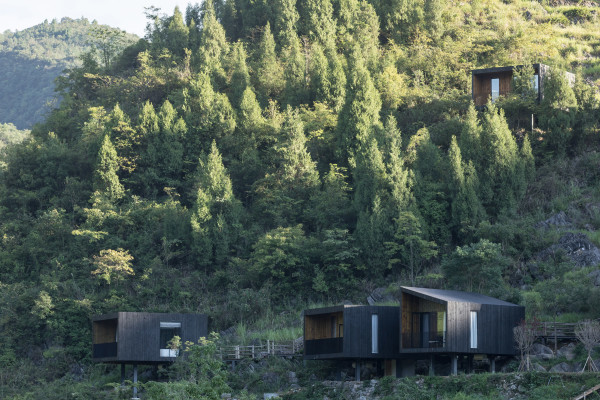 Simple fittings and wooden finishes have been employed by architects, ZJJZ Atelier, in order to maintain the soothing, laid back vibe of each room.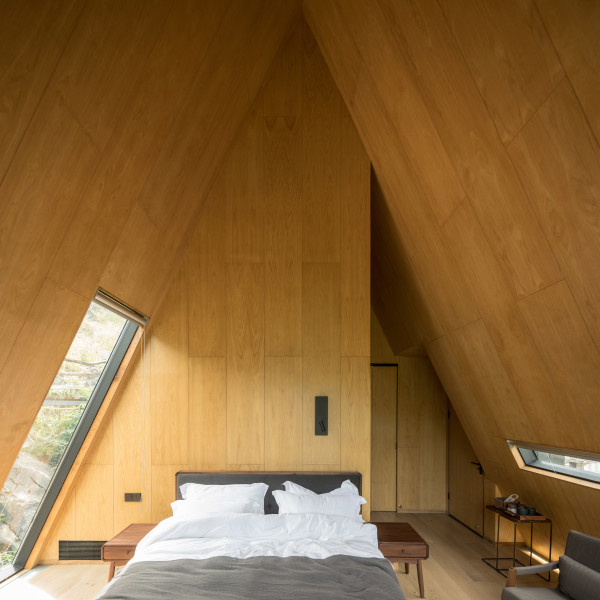 Building materials had to be lugged up a mountain, so all the structures were kept simple, with each house constructed using a wooden structure atop a raised steel platform.
Weirdly enough, The Woodhouse Hotel was actually the tidy work of the Chinese Government, who commissioned the build as a way to promote agricultural tourism in underdeveloped areas.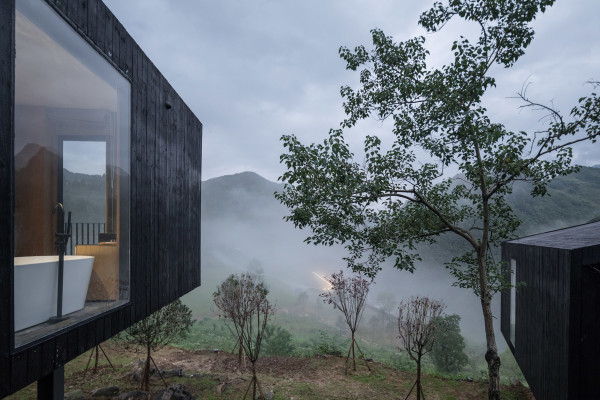 The plan was for each room to fit seamlessly into the mountainside, almost as if they're floating on the edge. Props to the team at ZJJZ, because The Woodhouse Hotel looks like something from the forest moon of Endor.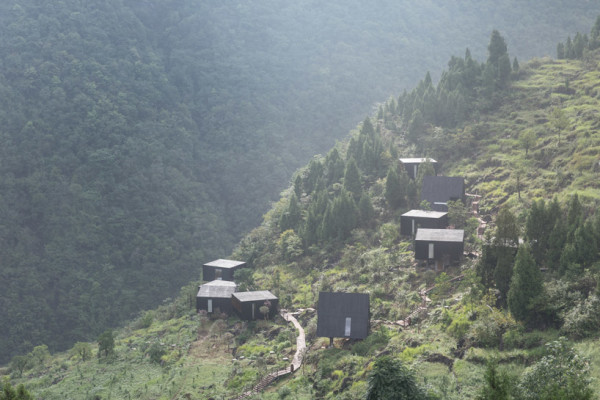 The project is still a work in progress, so maybe put some time aside in your 2020 travel diary to swing by Tuanjie for a cabin retreat you won't ever forget.
RELATED: You & The Lads Can Build Your Own Forest Retreat With This DIY A-Frame Cabin