Sydney might not be the first city that comes to mind when you think of quirky hidden speakeasies and impressive whisky bars – hell, it probably doesn't even make your top 10 – but that doesn't mean it's not packing some serious heat six-feet underground. Some of the best Sydney whisky bars and speakeasies have been there all along, you just have to know where to look.
After reading this article on the harbour city's coolest watering holes, you'll be inducted into the very same circle of knowledge you sought after for so long. So use this information wisely.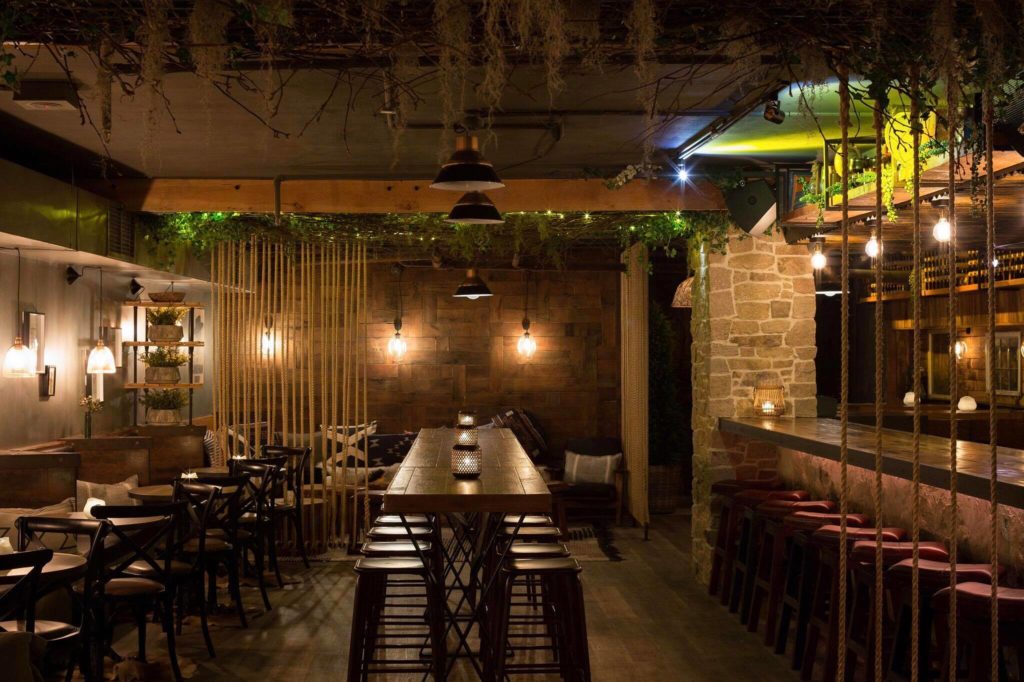 Here are 7 underground Sydney whisky bars & speakeasies
The Baxter Inn is a tribute to ye olde whiskey bars from a bygone era. Their selection is a renowned one, having been described as a "collection that would make a strong man weak at the knees." The physical environment is one that bleeds with nostalgia. As one would expect, this impeccable establishment gets pretty busy, pretty often.
Basement 152-156, Clarence Street
Down a very long corridor tucked behind corporate office blocks and two floors underground you'll find Door Knock, a sophisticated watering hole that requires a literal knock of the door to gain entry. Their strongest hand is their meticulous cocktail selection, followed closely by biodynamic and natural wines, but you can pretty much order any dram here and be confident you're going to get the best on offer in the CBD.
B2/70 Pitt Street, Sydney
Where the drinks are strong and the lights are dim, the Lobo Plantation puts a Caribbean-themed smile on everyone's face upon descending into the underground institution. Whisky will have to step aside for this one, as rum is the name of the game here with Lobo boasting a handpicked collection of over 250 local and international rums. Sourced both locally and internationally, these 250 selected varieties hail from all corners of the world.
1/209 Clarence St, Sydney
Beneath a seemingly nondescript Sydney CBD building, you'd be forgiven for thinking you're headed into a suit shop until you duck down towards a red glowing door and take a step back in time into an opium den-inspired hangout. Uncle Ming's is a dimly lit basement bar enclosed within walls plastered with 1920's posters and illuminated by tealight candles. Despite its Oriental decor, the underground bar boasts an assortment of drops – everything from East Asian beers to Japanese sake. More than 90 different types of Asian whiskies – 60 of which are from Japan – will make the average bloke's ears prick up. It also does bulk dumplings, which is never a bad thing.
55 York St, Sydney
While it might be a basement bar more akin to a local tavern than one of Sydney's intimate whisky bars, Rambling Rascals makes our list nonetheless due to its refreshingly relaxed vibes and mouth-watering tucker. You read that right, easily the most attractive selling point for this underground bar is the food menu which is exclusively sourced from Sydney institution Mary's Burgers.
Cnr Park & Elizabeth Street, Sydney
Sydney's oldest suburb plays host to The Doss House, a dark and regal establishment hole for whisky aficionados who love a bit of history. Once a bootmaker's shop, a pub and an opium den across its 170 years of history, the heritage-listed building was also a 'Doss House' – a place where tramps and prostitutes could shelter for the night in exchange for a shilling. Today, it boasts 150 whisky options, a multitude of Australian wines, and of course, Guinness on tap.
77–79 George Street, The Rocks 
Frankie's Pizza is a loved Sydney icon, known for its loud (and often live) music, tasty pizzas and packed crowds. But few are privy to the inside word about its bar-within-a-bar. 'The Backbar' was originally set up as space for bands to hand out after their sets, but now it's open to the average punter – you just need to know where to look. If you cross the floor of the main room and enter the fire escape on the far side, you'll head down a flight of stairs before coming to another door which hides 'The Backbar.' It features just three tiny booths, jazz on the tunes and coldies on ice. A great escape from the chaos upstairs on a busy weekend evening.
50 Hunter Street, Sydney
RELATED: The Hidden Speakeasies Of Tel Aviv Only A True World Traveller Can Find
RELATED: The 12 Best Whisky Glasses For 2020 [Brand & Buyers Guide]