Out of all the numerous streaming services available in Australia now, none are coming harder for that Netflix throne than Amazon Prime Video. Now armed with a healthy line up of original series like The Boys and Invincible, the series seems primed to compete toe-to-toe with just about anything Netflix can throw at it. There are now plenty of options if you're looking for the best shows Amazon Prime Australia has to offer.
The content line up on Amazon Prime is getting more impressive by the month, from sci fi comedy hits to ballsy alternatives to Marvel superhero culture, and old classics like Seinfeld and The Office. With that kind of stack, you'll be hard-pressed finding a reason not to at least get on board for a 30-day free trial.
Besides, if you've already conquered the healthy amount of content on other streaming services like Netflix, Binge, and Stan, Amazon Prime is going to be a challenge worth taking on.
---
---
Our Favourite TV Shows On Amazon Prime Video Australia
---
Seinfeld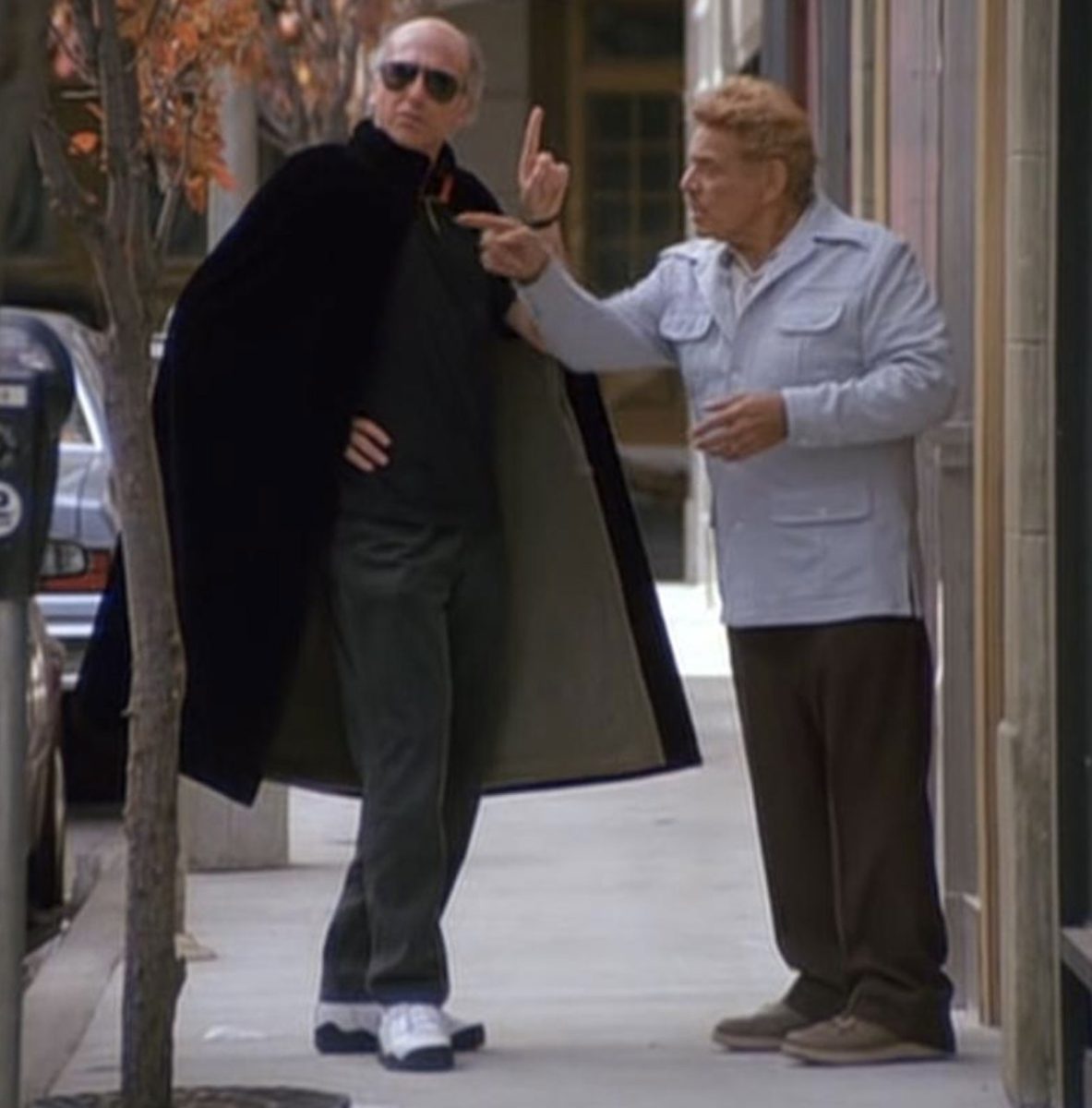 Let's kick this list of the best Amazon Prime Video TV shows off with a stone-cold classic. Yeah, it ain't exclusive to Amazon Prime, but the fact that Prime Video has every single episode of Seinfeld certainly ads value beyond that free trial.
You know the deal here. The show about nothing; the observational humour so erudite and witty that it has, in many ways, completely changed the way we talk about certain serendipitous situations; the iconic ensemble cast elevated by memorable recurring guests. Seinfeld is a highly conceptual extension of Jerry Seinfeld's stand up comedy, strained through the uniquely creative lens of Larry David to shoot through as one of the best TV shows of all time. Amazon Prime was smart to nab this one to boost their collection of shows and movies.
---
Tales From The Loop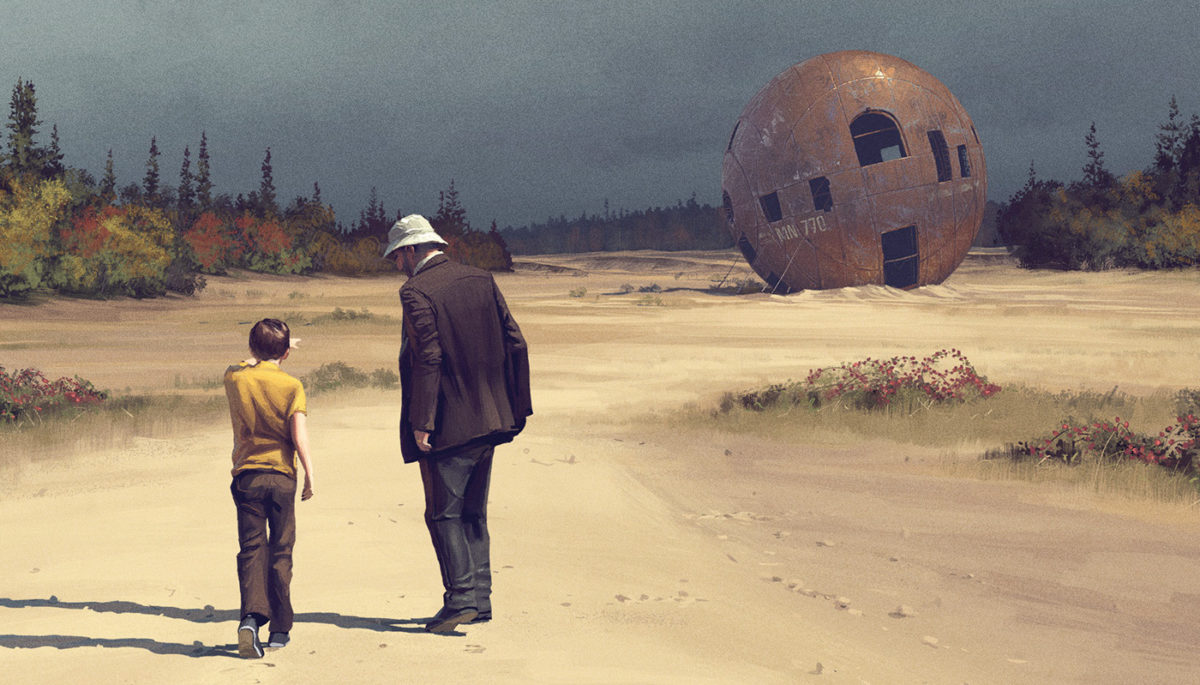 Although a second season isn't in sight for this eccentric sci fi drama, Tales From The Loop is one of the best shows you can watch on Amazon Prime. The slow-burning, poignant TV show follows a fictional town who live above a machine built to unlock the "mysteries of the universe". Cue time travel, cloning, and even a Freaky Friday like situation where a human spirit is trapped inside of a robot.
It's not for everyone. Tales From The Loop, a collection of hour-long episodic dramas in a kind of anthology show like tapestry, based on nostalgic hyper-real paintings by Swedish artist Simon Stålenhag, can be boring if you don't approach it correctly. The science fiction is cerebral and borderline pretentious, but no one can deny how artfully tender the limited series can get, even if it will never stretch beyond its compelling first season.
---
The Boys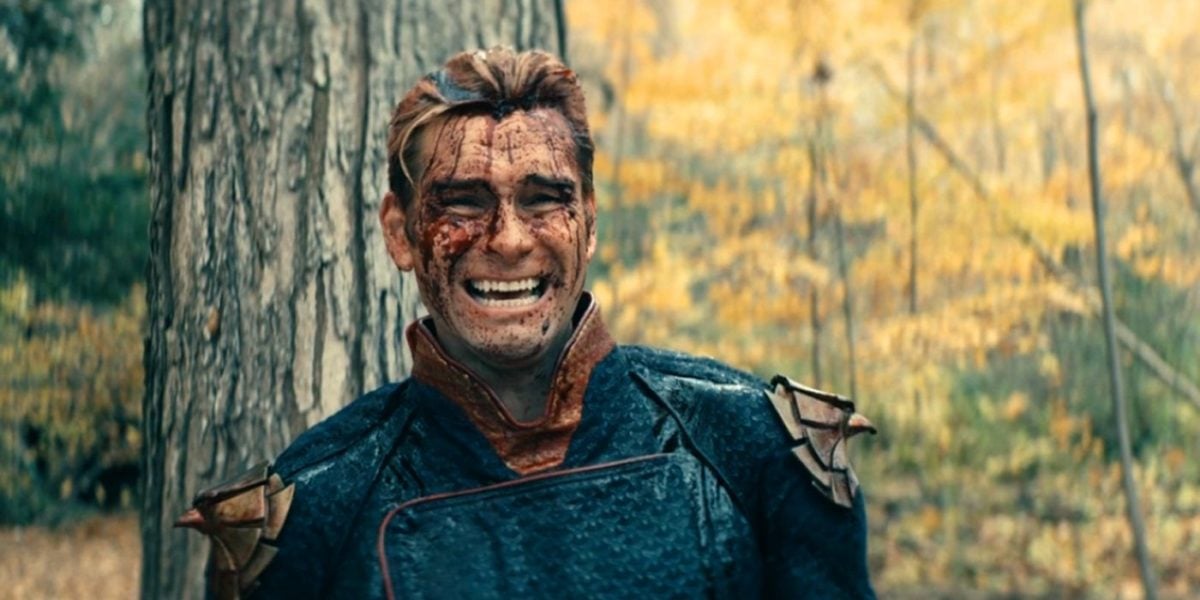 The Boys is pure fish gill fingering gold for Amazon Prime Video, and its award winning success spiked a swift uptick for sign-ups for a free trial back during the stellar second season. The ballsy, violent satire of superhero culture, starring Karl Urban, Jack Quaid, and Antony Starr, quickly shot up the list of best shows available across all streaming services. And it'll stay that way well into season 3, which is promising to be literally three times as bloody as the second season.
The less said about The Boys the better. While there aren't exactly any mind-blowing twists to speak of, it's one of the more entertaining TV shows released in the past few years and represents a full-throttle, crack-addicted alternative to Marvel's dominance on superhero entertainment.
Alongside The Walking Dead, The Boys is one of the few instances where a revolutionary, R-rated comic has made for such a successful conversion to TV with a clear goal of redefining the way we see a specific genre.
---
---
---
The Marvelous Mrs. Maisel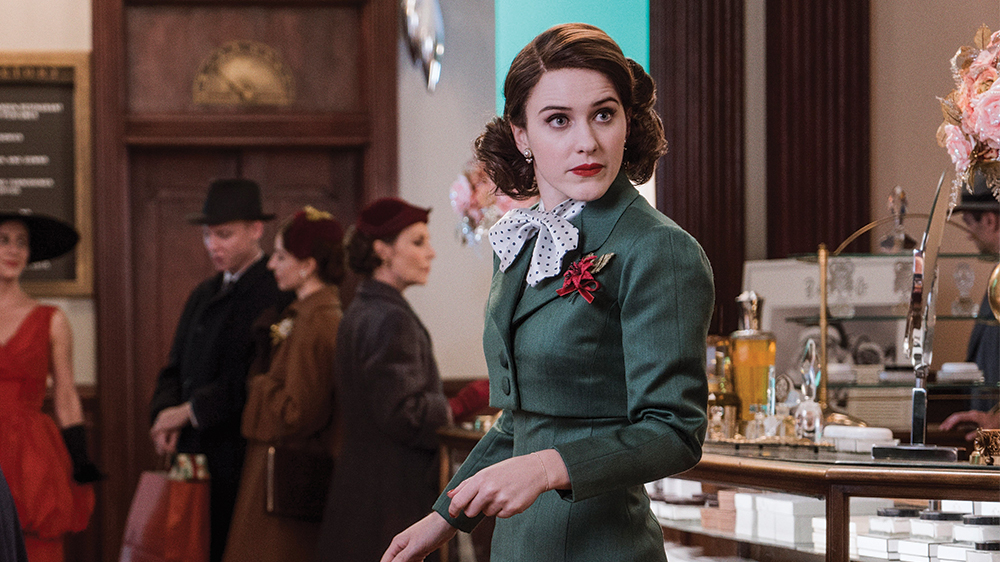 Co-created by Amy Sherman Palladino and Daniel Palladino, The Marvelous Mrs Maisel is a comedy drama well worth the time and patience. Yeah, the period piece, mostly set in the late 1950s, is kind of slow to start off but the charismatic cast more than make up for it until the show starts hitting its stride later the first season.
Starring Rachel Brosnahan as Miriam Midge Maisel, The Marvelous Mrs Maisel tells the story of a New York housewife attempting to break into the world of stand up comedy. The writing is intelligent and gripping, the acting is, more often than not, some of the best you'll find on the streaming service (at least for a TV show), and there's a sense of consistency here that's often lost on shows that live past their second season. Scratch this up as must watch TV for anyone who has stuck around past the Prime free trial.
---
Parks and Recreation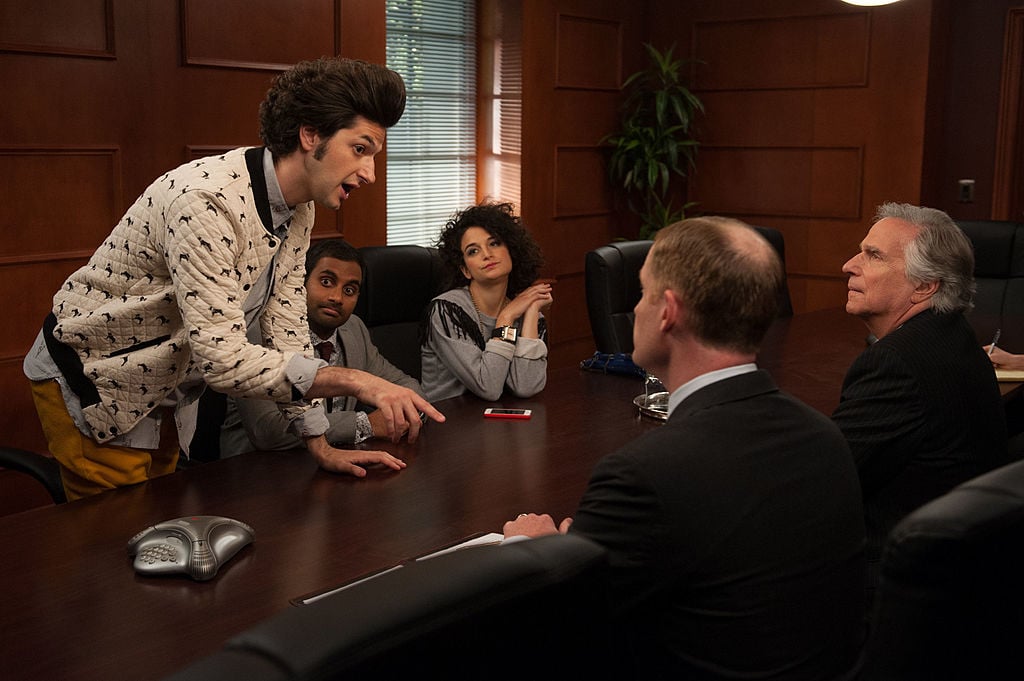 Much like Seinfeld above it, Amazon Prime Video gets that value game high by including some of the better comedies of our time. Yeah, The Big Bang Theory kind of brings the score down a bit, but Parks and Recreation is an unassailable home run.
The genius satirical comedy, using a parks department in a no-name town as a layered microcosm rife with social commentary, is a crowning achievement for co-creators Greg Daniels and Mike Schur (who created the US version of The Office – also on this list). That's in large part to the pitch-perfect cast, with the 7 season show starring Amy Poehler alongside Nick Offerman, Chris Pratt, Adam Scott, Aziz Ansari, Robe Lowe, Aubrey Plaza, Rashida Jones, and Ben Schwartz – amongst others.
---
The Grand Tour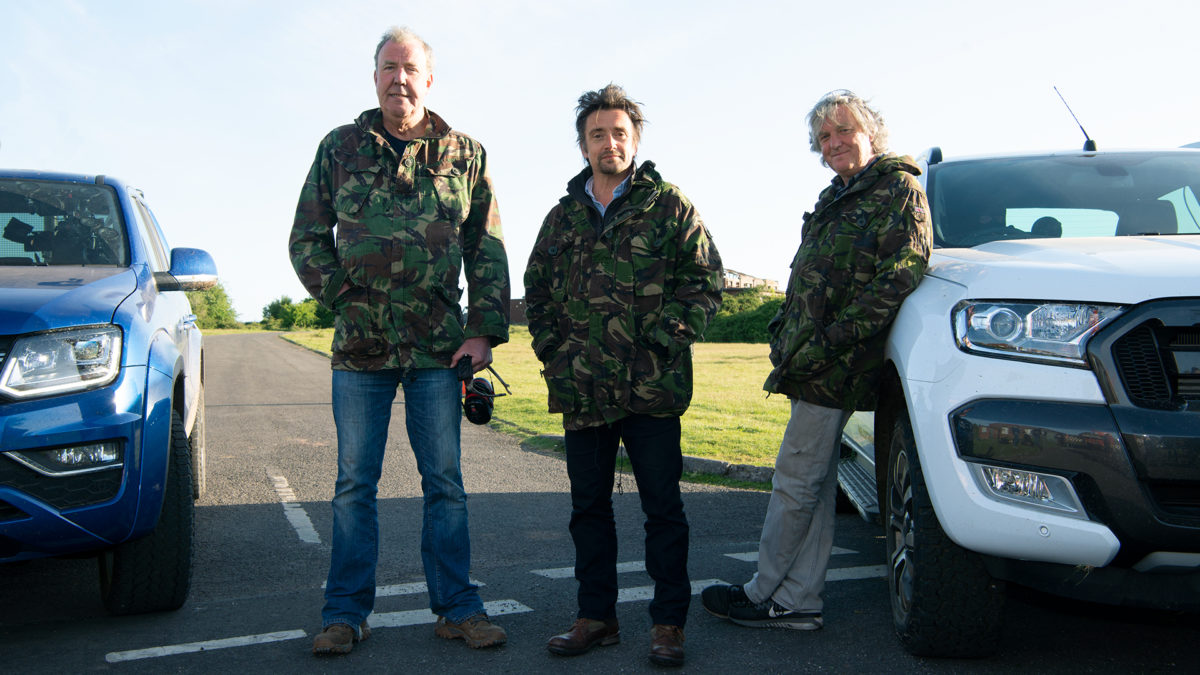 Jeremy Clarkson, Richard Hammond and James May are our unflappable guides through the UK motoring series, which has shot up alongside the likes of Netflix's Drive to Survive to become one of the most exciting TV shows for those who like a good race.
Much like its spiritual predecessor, Top Gear, The Grand Tour is a mixed bag of everything in complete worship to motorsports, from challenges and races, to car reviews, studio segments, and celebrity guests. Given it's an Amazon Prime exclusive, it's one of the most value-adding shows Prime has.
---
The Wilds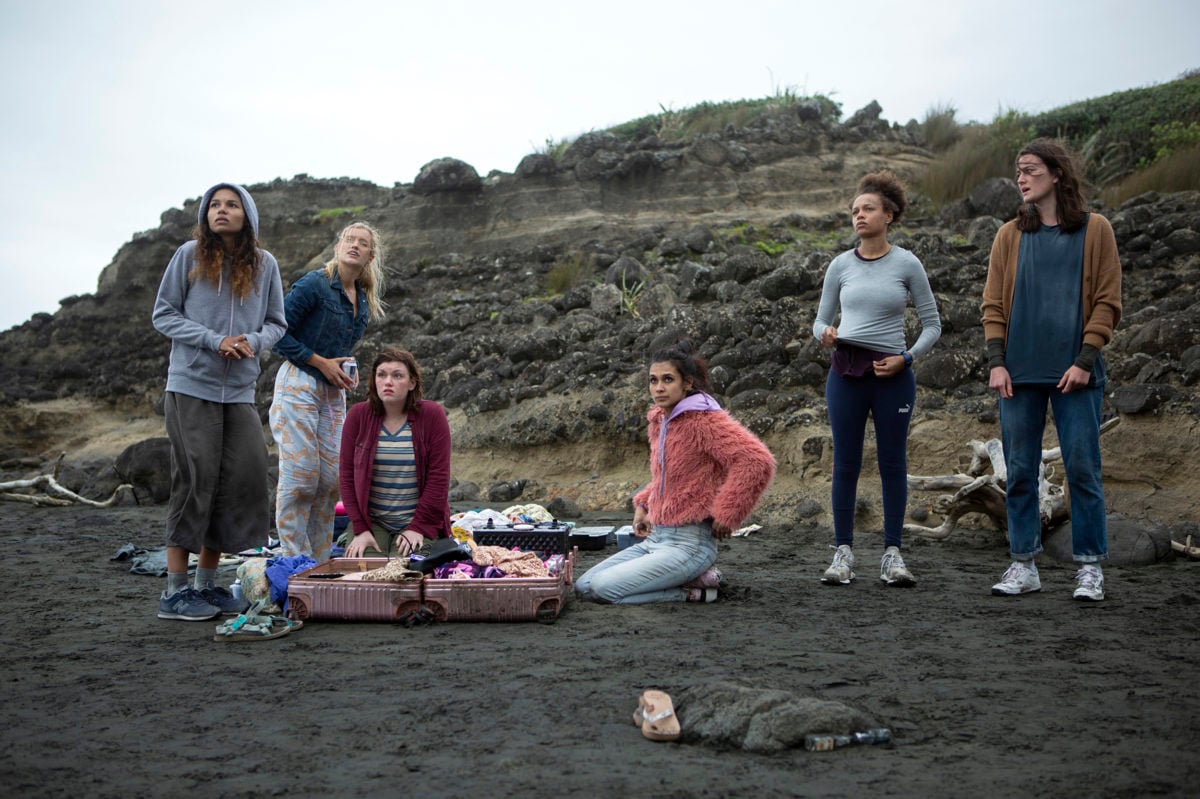 You might have outgrown teen dramas long ago, but The Wilds is well worth a watch. The Amazon Prime Video exclusive follows a group of teenage girls who are left stranded on a deserted island after their plane crashes. The island has mysteries, of course, putting in more in line with LOST than your typical survivalist drama. It's also more than just a gender-swapped Lord of the Flies – thought the comparison is reasonable.
And although each episode deals with a single characters backstory, and the sci fi LOST influences are painfully obvious, The Wilds is its own kind of beast. It may not be as wildly entertaining as The Boys, or as immersive as The Grand Tour, but it sure as hell beats a lot of other Amazon Prime Video Originals that have been released in the past few years (here's looking at you Hunters).
---
---
---
Patriot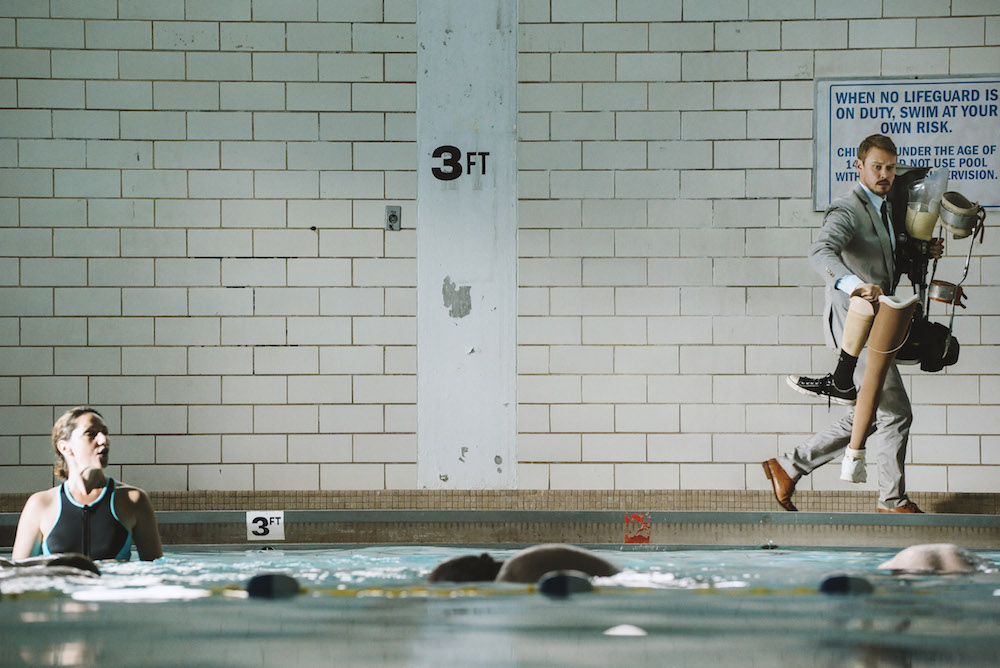 There's only 18 episodes to Steve Conrad's bold comedy drama Patriot, making it an easy weekend watch if something a bit out-of-box than the usual spy thriller is in order. Starring Michael Dorman as John Tavner, the show follows an intelligence officer whose struggling to prevent Iran from starting a nuclear war. It could have easily stretched beyond 2 seasons – and we wish it did – but there's more than enough to this wild story to satisfy.
---
Good Omens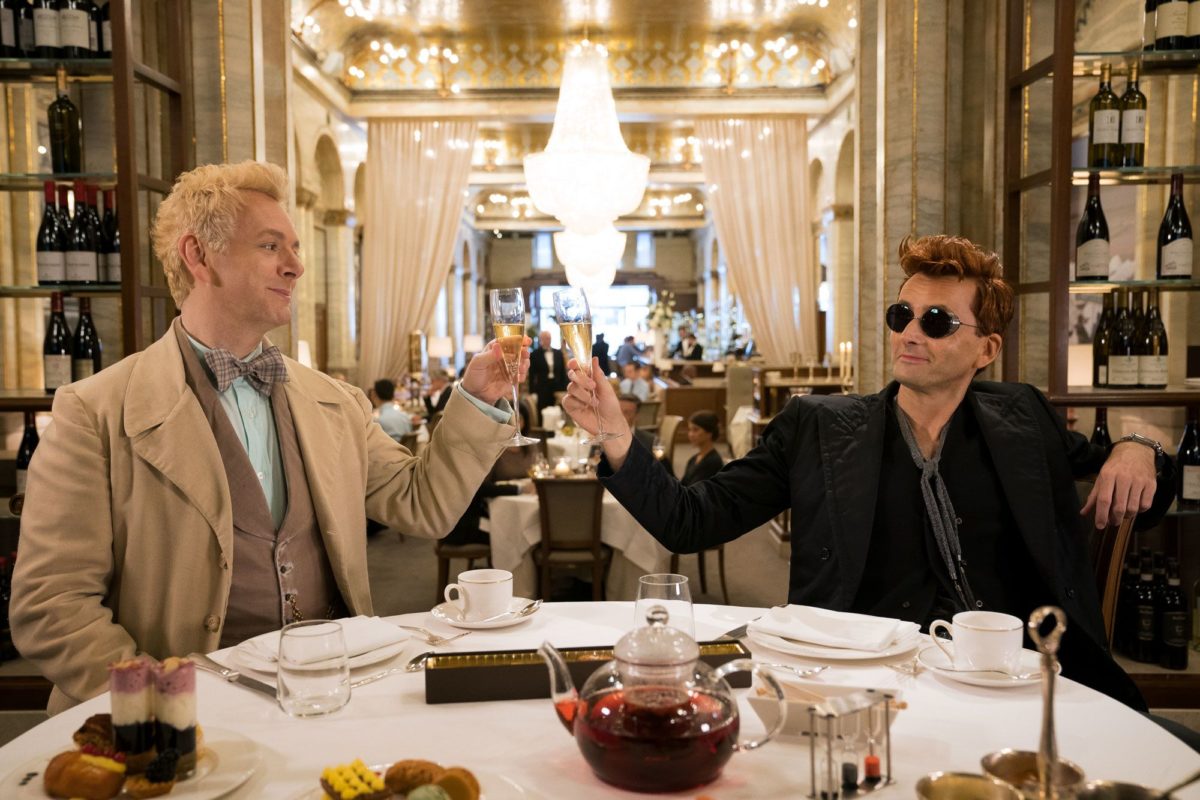 Amazon Prime Video clearly love their fantasy and sci fi TV shows, but not all of them have made the impact the streaming platform would have hoped for. Good Omens is an exception, and one of the best Amazon Prime examples of how to adapt a beloved book series into a compelling watch.
That shouldn't be a surprise. After all, the great Neil Gaiman has penned the series, based on a book he wrote alongside Terry Pratchett. Anyone who enjoyed Lucifer and Supernatural should take to this one immediately, with the series following demon Crowley (David Tennant) and angel Aziraphale (Michael Sheen) as respective representatives of heaven and hell on earth.
Neil Gaiman's witty writing saves the more lulling moments, making Good Omens one of the more consistently excellent fantasy shows Amazon Prime has produced to date. The cast is great too, with David Tennant especially impressive.
---
Electric Dreams
Short stories from Philip K Dick are turned into sometimes harrowing, sometimes hopeful studies on technological change in anthology series Electric Dreams. Sound a bit too much Black Mirror? It is. But unlike Netflix's unnervingly pessimistic techno-thriller, Electric Dreams is a bit brighter, softer, and at times even wittier.
It may not hold a candle to the perverse qualities of Black Mirror, but Electric Dreams is well worth a watch if sci fi futurism is what you've blown past that Prime free trial for.
---
Modern Love
Streaming services love looking a bit out of box when it comes to source material, and Amazon Prime Video is no exception. Instead of a book or graphic novel, this Amazon Prime Original instead takes love letters written to The New York Times and turns them into well-acted, well-executed modern love stories.
Yeah, it can get a bit corny at times with a lot of rom-com cliches thrown thick and fast, but there's something about Modern Love that manages to cut out much of the sugar and replace it with some genuinely poignant, thoughtful comments on what dating is like in the contemporary age; especially in somewhere as furiously fast-paced and impatient as New York City.
---
---
Live plenty of other TV shows on streaming services nowadays, Modern Love is an anthology series, so each episode tackles a different story. The first season brings in some nice star power from the likes of Anne Hathaway, Olivia Cooke, Tina Fey, Dev Patel, John Slattery, and Andy Garcia. With the second season just released, it's looking like Modern Love could be one of the most valuable originals for Amazon Prime Video.
---
Solos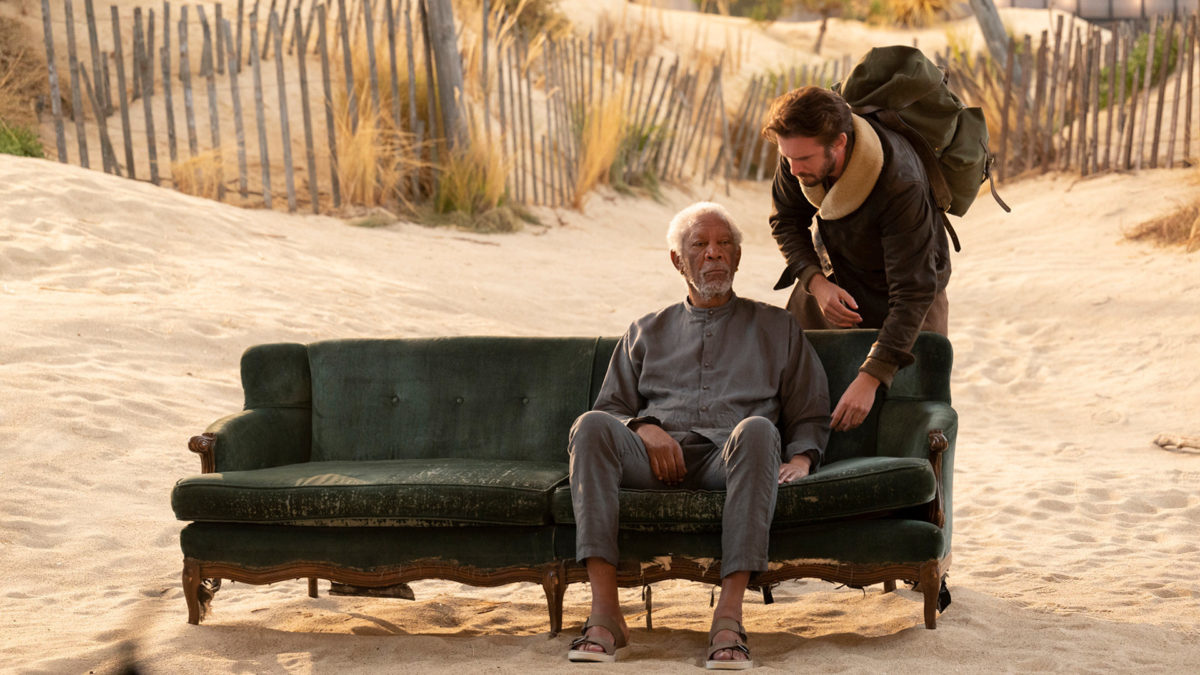 With god himself, Morgan Freeman, narrating the whole thing, Solos is another anthology series (Amazon Prime Video really likes those) trying to stretch beyond the conventional and whip up something profound. It fails for the most part, but Solos is still a fascinating, existential exploration of what it's like to be living in the modern age.
Anne Hathaway and Constance Wu are the stand out performances here, but most of the cast is solid and helps give life to a plodding script that often stumbles over cliches to finally arrive at a point. Despite it's shortcomings, Solos is still one of the best shows on Amazon Prime to watch right now, with a fantastic cast.
---
American Gods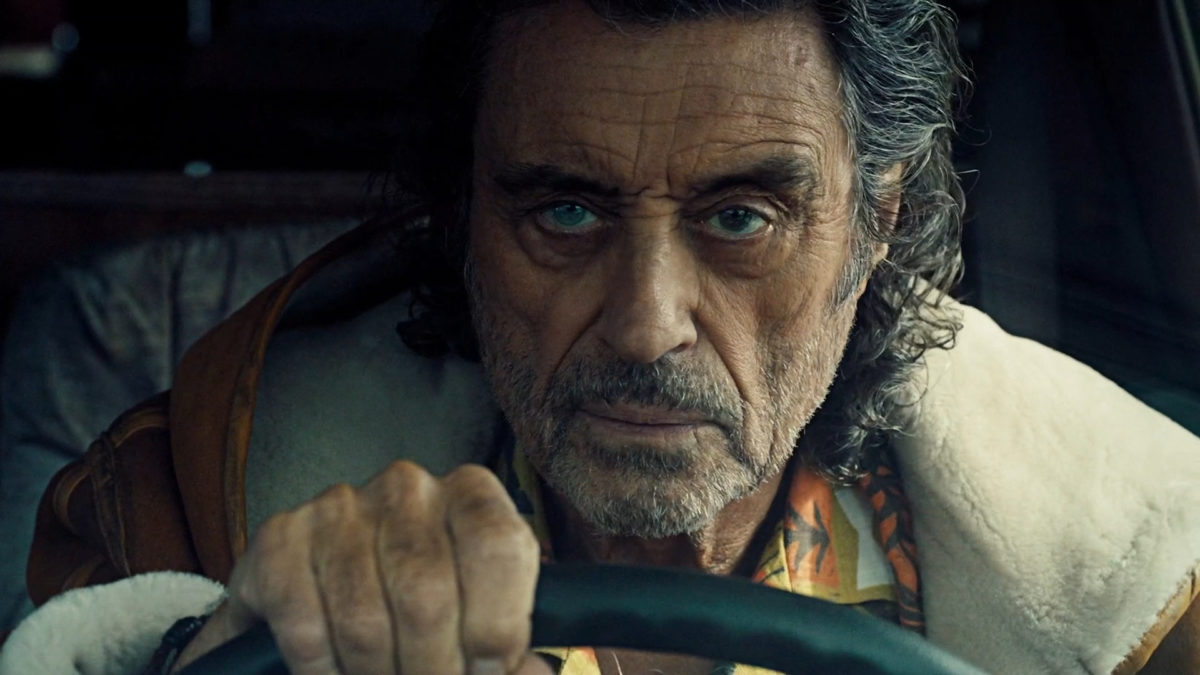 With 3 seasons under the belt, American Gods remains one of the best shows on Amazon Prime, mostly thanks to the source material – a 2001 novel of the same name by none other than Neil Gaiman. Yeah, Neil Gaiman gets another one of his fantasy concepts off the ground, but unlike Good Omens, American Gods has more muscle and a better sense of theatre.
Bryan Fuller and Michael Green do well the harness and anchor Neil Gaiman's sometimes indulgently airy, high concept god conflicts, channelling the metaphors into a very human story that follows Ricky Whittle as Shadow Moon, who is launched into an otherworldly fight after hooking up with Mr. Wednesday (played by the great Ian McShane).
Although the show was cancelled after the third season, it's still well worth the weekend binge.
---
Homecoming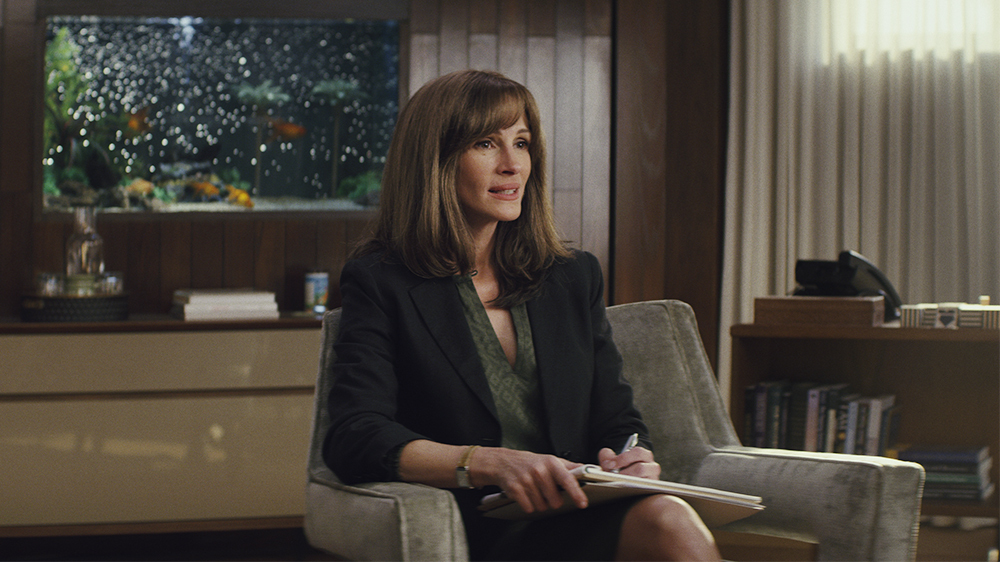 Based on a podcast of the same name, Homecoming might be a bit indulgent with the government conspiracies, but the 2-season TV show is nothing if not perfect for a binge. I wouldn't be stretching this one out, as there are plenty of slow moments between the more exciting developments.
Fortunately for the script, the cast is mostly led by AAA hitters like Julia Roberts (as lead Heidi Bergman) and Bobby Cannavale, who do plenty of good work bringing the Gimlet Media podcast to life as it tells the story of a facility helping soldiers transition to civilian life. Plus, it's one of the best roles Julia Roberts has played in her entire career.
---
---
---
Little Fires Everywhere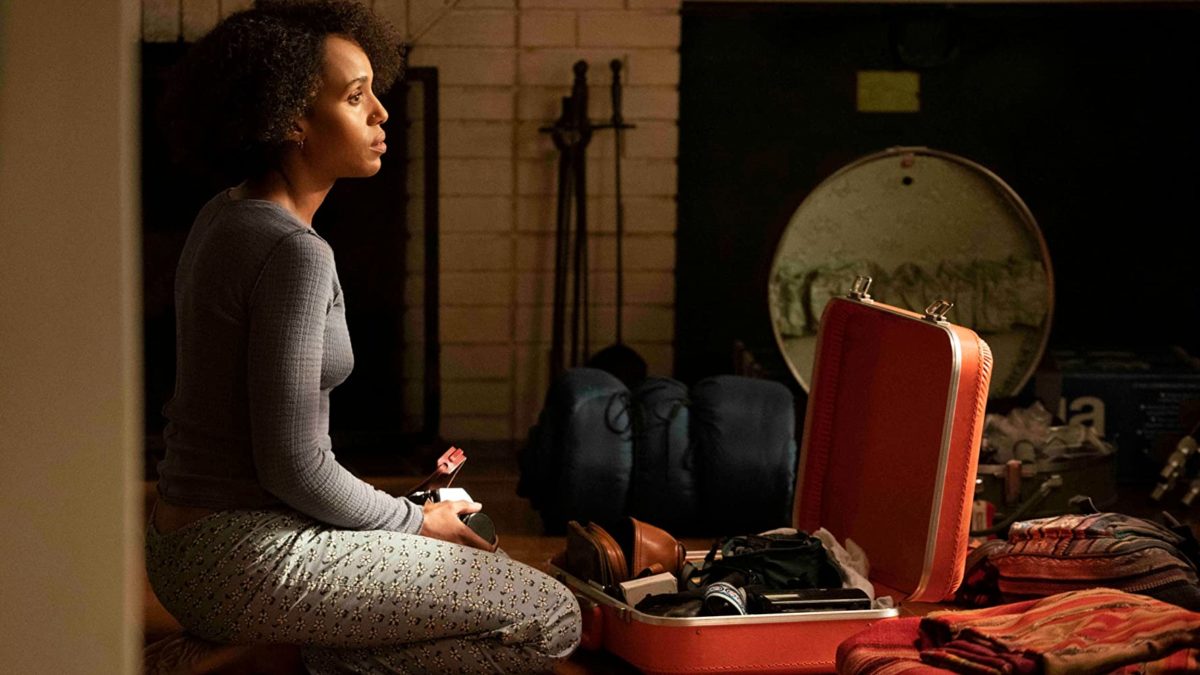 Starring Reese Witherspoon, Joshua Jackson, and Kerry Washington, Little Fires Everywhere is one of the more successful miniseries produced by Hulu in previous years. Bought to Australia by Amazon Prime Video, the binge worthy drama – based on a novel of the same name – is another one of those TV shows that follows a seemingly perfect family that slowly starts to unravel as a response to a new dynamic introduced by artist Mia Warren.
I guess you could compare Little Fires Everywhere to HBO hit Big Little Lies. Not only do the two TV shows have Reese Witherspoon in common, they both take on a very similar tone and have the same sense of slow-burning mystery that's glued together by clever writing, a great cast, and a real sense of foreboding.
---
Sneaky Pete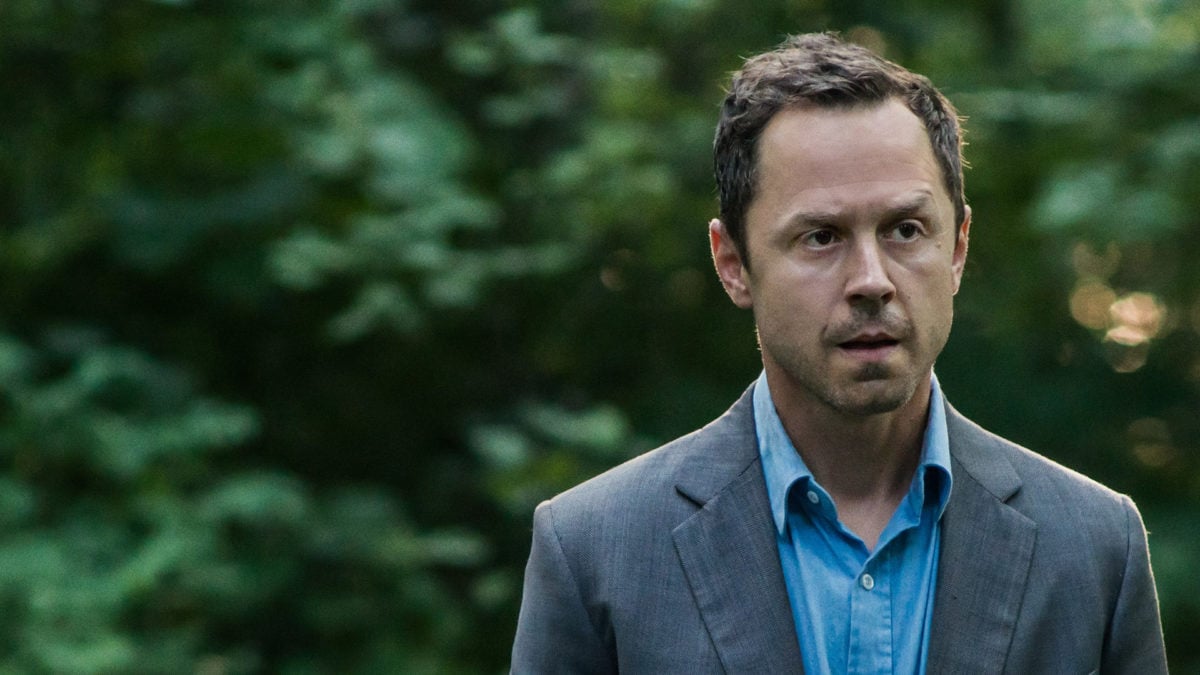 Bryan Cranston and David Shore came up with this slow-paced crime drama about a released convict (played by a top-form Giovanni Ribisi) who takes on the identity of his cell mate to try and shed his past life. There's not much to Sneaky Pete beyond the plot, but clever writing and even better acting make this one of the best shows on Amazon Prime if you're down for a binge over a few weekends. It's only 3 seasons long (it was unfortunately cancelled in 2019), but the commitment pays off.
---
The Man In The High Castle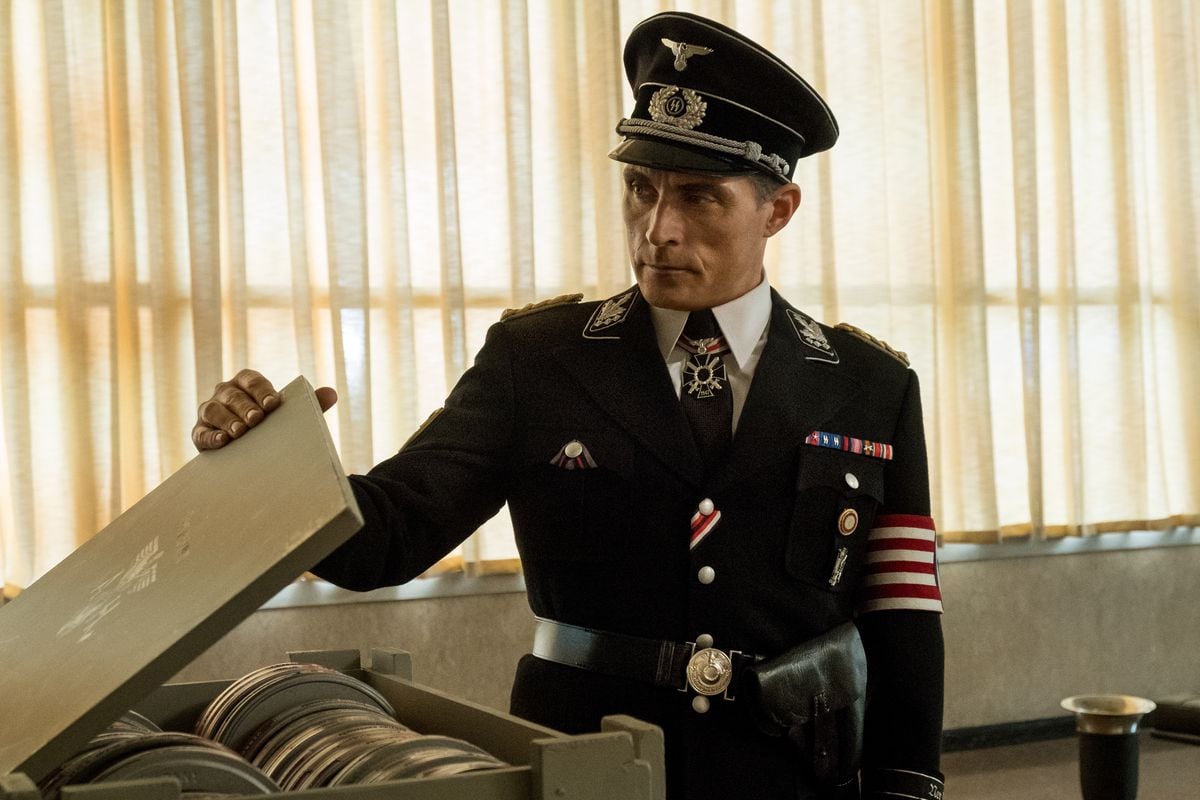 Ridley Scott brings illustrate the award-winning novel of the same name by Philip K. Dick, building an alternate timeline to explore what it would be like if Hitler was still around. Aside from the fantasy porn of mowing down Nazis, The Man In The High Castle is also a deeply unsettling look at the horrors of fascism without being didactic.
Alexa Davalos, DJ Qualls, and Joel de la Fuente drive the excellent cast of double agents trying their damn hardest to resist a thousand-year Reich. It's got as many twists as you'd expect, and while it does fall apart slightly in the middle of the first season, The Man In The High Castle is still very much worthy of your binge watch needs.
---
The Romanoffs
From the same team that created Mad Men, The Romanoffs is an ambitious anthology show about people who think they're descendants of the Russian royal family. It's the acting that'll keep you glued to the show, with strong performances from JJ Field, John Slattery, and Diane Lane. Plus, the show only consists of 8 very different stories, meaning you won't have to keep following one throughline and can watch at your own pace.
---
Jack Ryan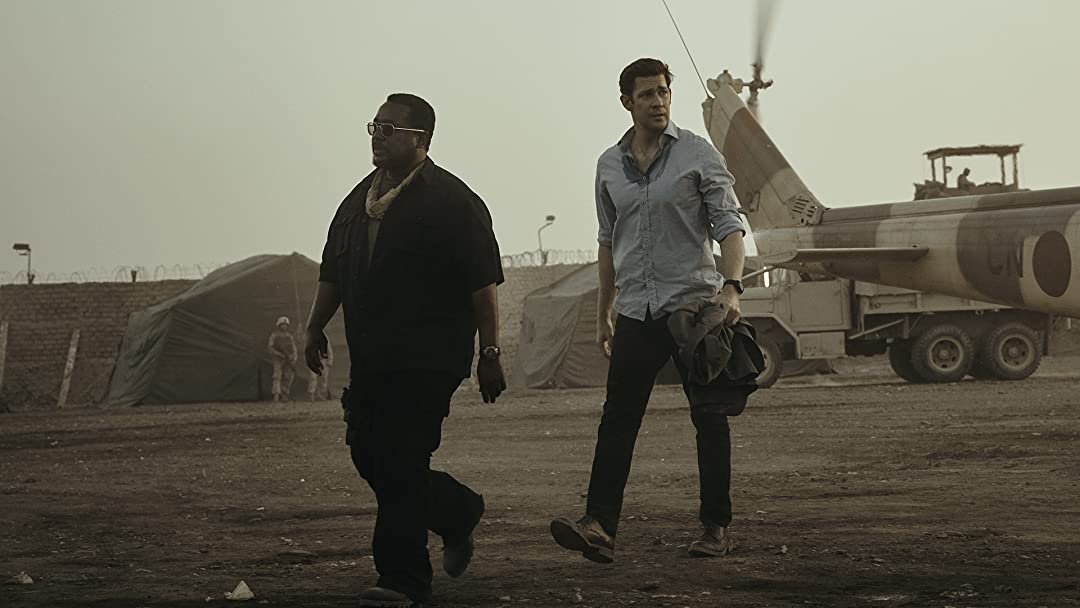 Although it may seem like Amazon Prime Video gets too caught up with sci fi and fantasy most of the time, the streaming service still gets a nice lick of straight-laced action in by prying open the Tom Clancy's intricate Ryanverse.
Jack Ryan is as stock-standard as a spy series gets, but the excellent action sequences and John Krasinski in the lead role mean that Tom Clancy's work is more than validated and treated properly here. Binge watch it if you enjoy shows like The Blacklist and The Americans – albeit with a slightly less charismatic cast.
---
---
Invincible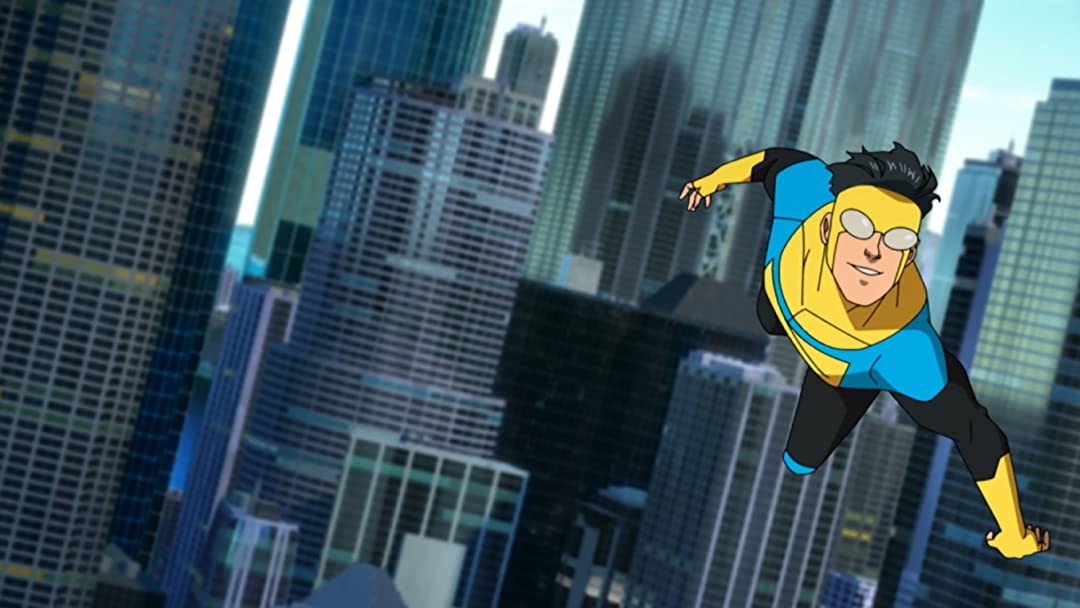 The only animated project on this list of the best shows on Amazon Prime. Invincible is a newly released, incredibly bloody alt-superhero show based on the graphic comic series of the same name by Robert Kirkman – who is the bloke that created The Walking Dead.
And Robert Kirkman isn't the only thing Invincible shares with The Walking Dead universe. Steven Yeun (who played Glenn in the zombie apocalypse show) is the lead, starring alongside Sandra Oh and J.K Simmons. And as if Steven Yeun didn't need any more vehicles to drive him to the very top of super stardom, he's absolutely owning his role as a 17 year old Mark Grayson who transforms into a superhero under the tutelage of his his father, Omni-Man.
The universal praise for the show has been hard to ignore, with Amazon Prime Video renewing Invincible earlier this year for a second and third season. Consider it the BoJack Horseman of Amazon Prime Video – unquestionably adult, in-your-face, witty, and kind of poignant. Vastly different though. It's one of the best TV shows you'll watch this year.
Hell, it's been so well received that there are already plans in place to turn Invincible into a live-action film.
---
The Underground Railroad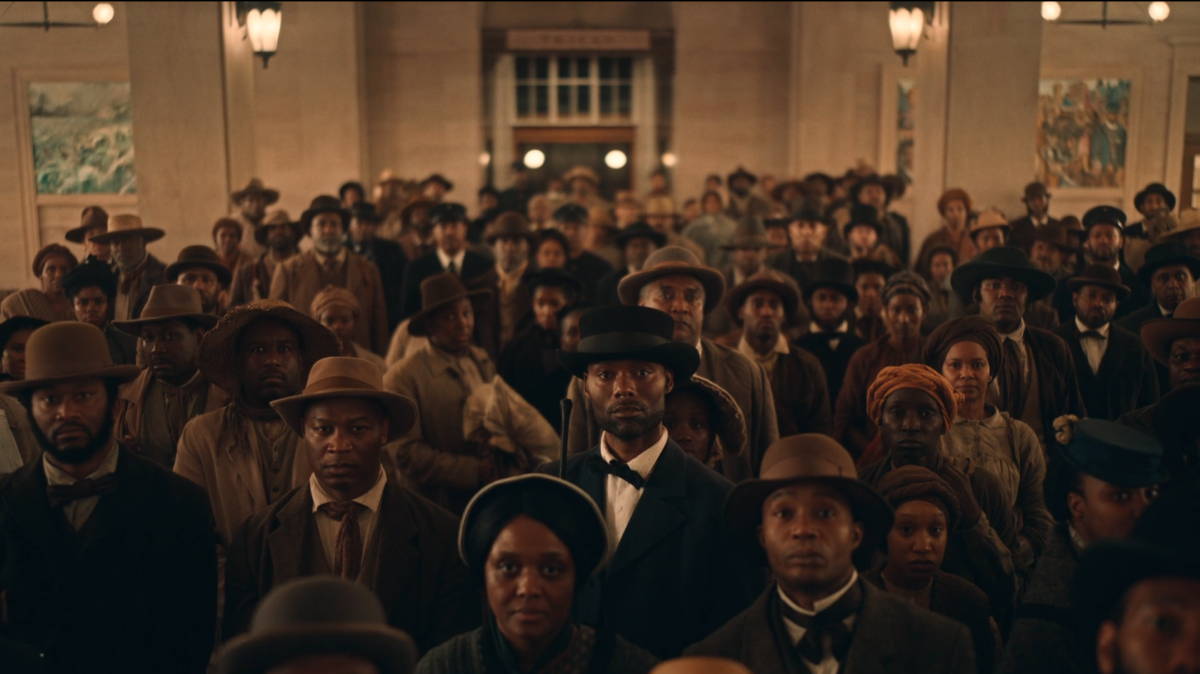 Pulitzer Prize winner Colson Whitehead sees his highly acclaimed novel of the same name used as source material for one of Amazon Prime Video's best new TV shows. The Underground Railroad is set in the 1800s and follows Cora (Thuso Mbedu) as she escapes a Georgia plantation and boards an underground train to try and evade a notorious slave catcher.
Joel Edgerton is especially fierce in this new tv series, sticking out amongst the rest of the cast with one of his best performances in years. The show itself is both enraging and surprisingly thought-provoking, tackling Whitehead's words with confidence and spinning them into a show that both does justice to the book, and offers new perspectives.
---
Fleabag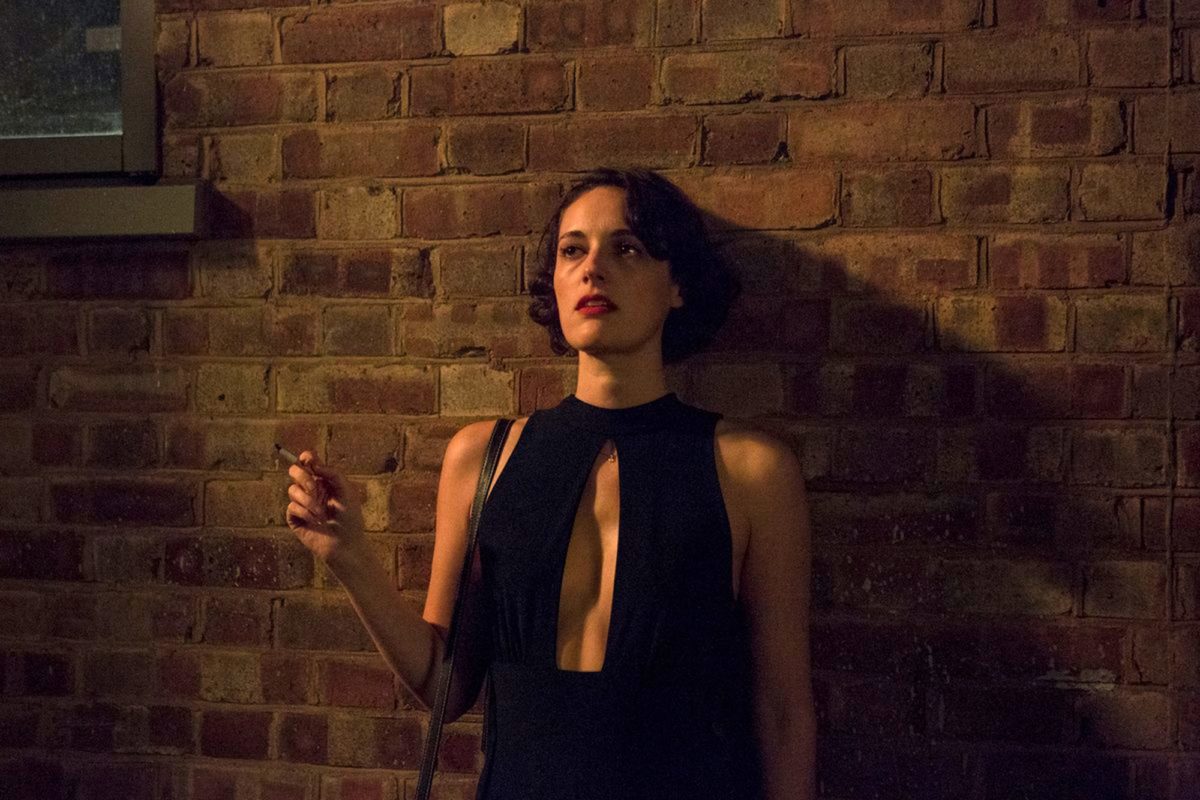 Phoebe Waller Bridge has taken her award winning one-woman show and turned it into one of the best shows on Amazon Prime to date. Fleabag is a fiery, often blunt drama that has Phoebe Waller Bridge rampaging through London armed with grief, a short temper, and an incredibly acute way of dealing with people, including stand out supporting actor Andrew Scott.
The 2 season show has already been coated with enough awards to leave no question as to how Fleabag will be remembered decades from now. It's one of the defining tv series of the past few years, and one that almost certainly won't waste time beating around the bushes.
---
Anthony Bourdain Parts Unknown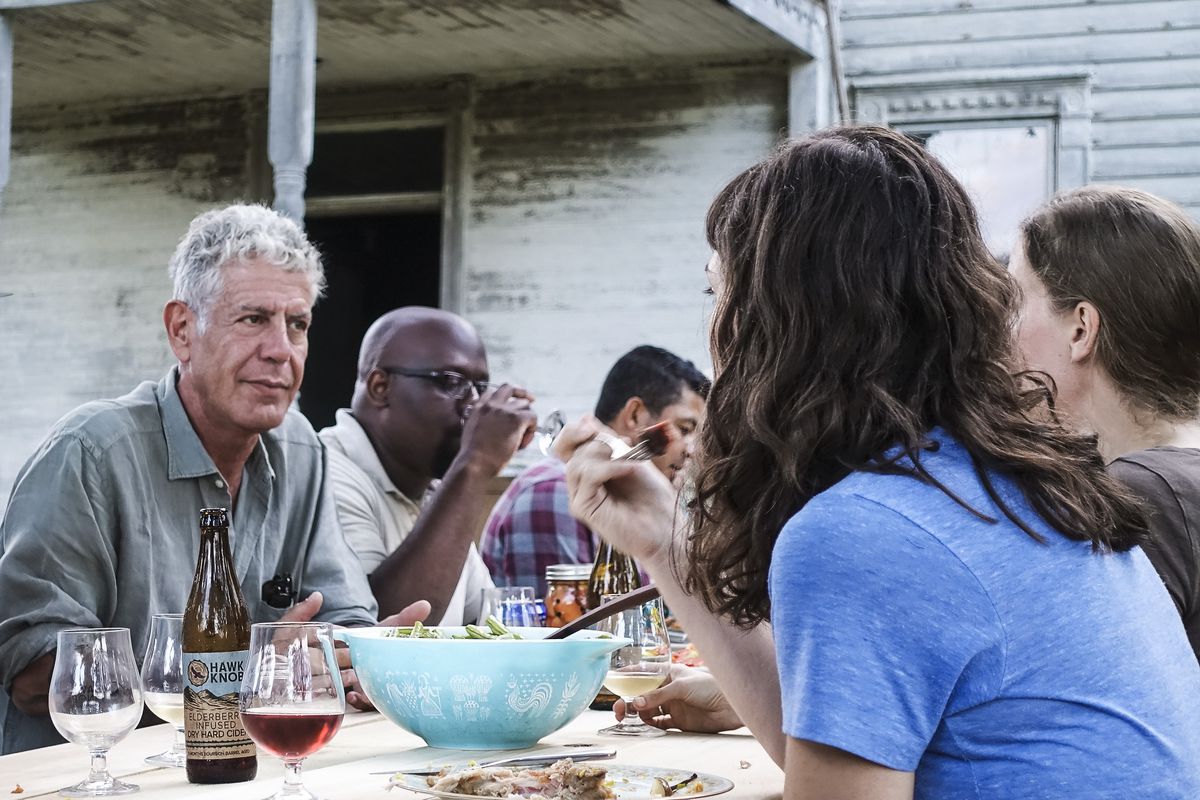 It'll always be tough to watch Anthony Bourdain and his relentless wit guide us through the world's greatest cultures one bite at a time, knowing the legendary host is now gone. But chin up; Anthony Bourdain Parts Unknown is one of many when it comes to his greatest achievements, and the immersive way in which he brings the audience with him to these fascinating cultures is the best possible pop of armchair travel you could think of. Of course this is going to be one of the best shows you can watch on Prime Video.
---
Bates Motel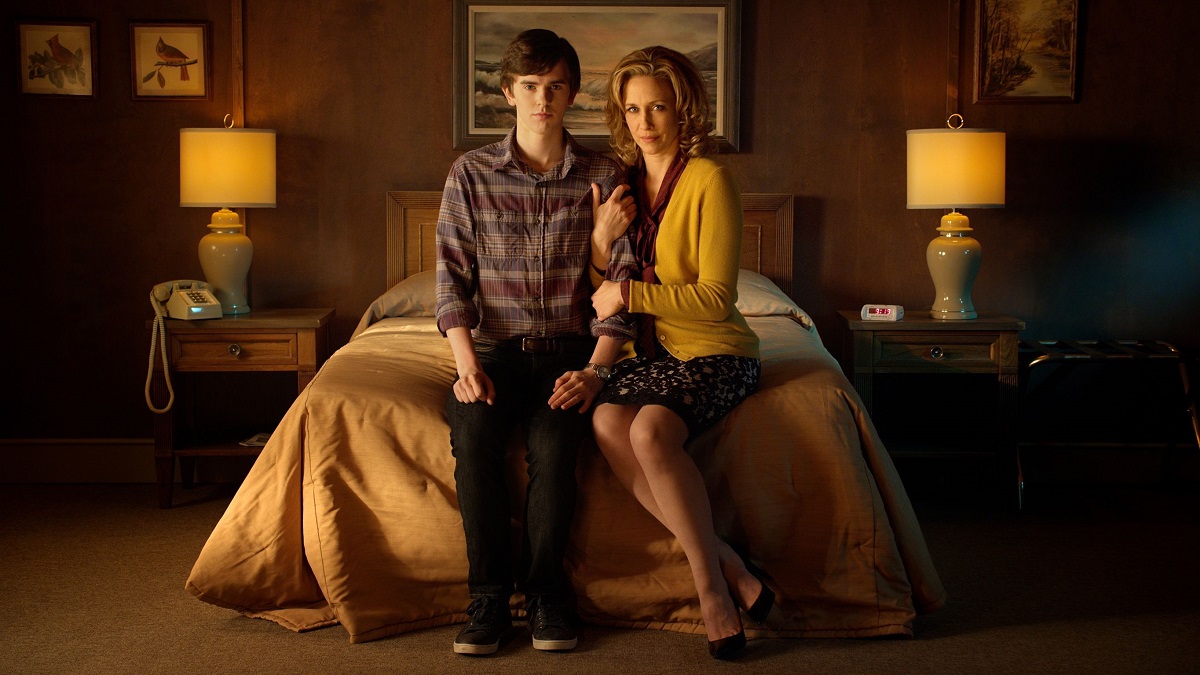 Throughout its 5 season run, Bates Motel was one of the biggest surprises of its time. The serialised TV show, based on Alfred Hitchcock's iconic Psycho expands upon the story of Norman Bates (Freddie Highmore) and his unhealthy relationship with his controlling mother (Vera Farmiga) and an urge to kill. The paranoia, slow-burning psychosis, and grave impact of a controlling relationship is one of the most artful character studies put to TV in the past decade. If you haven't seen it yet, just know that it's absolutely worth your time.
---
Upload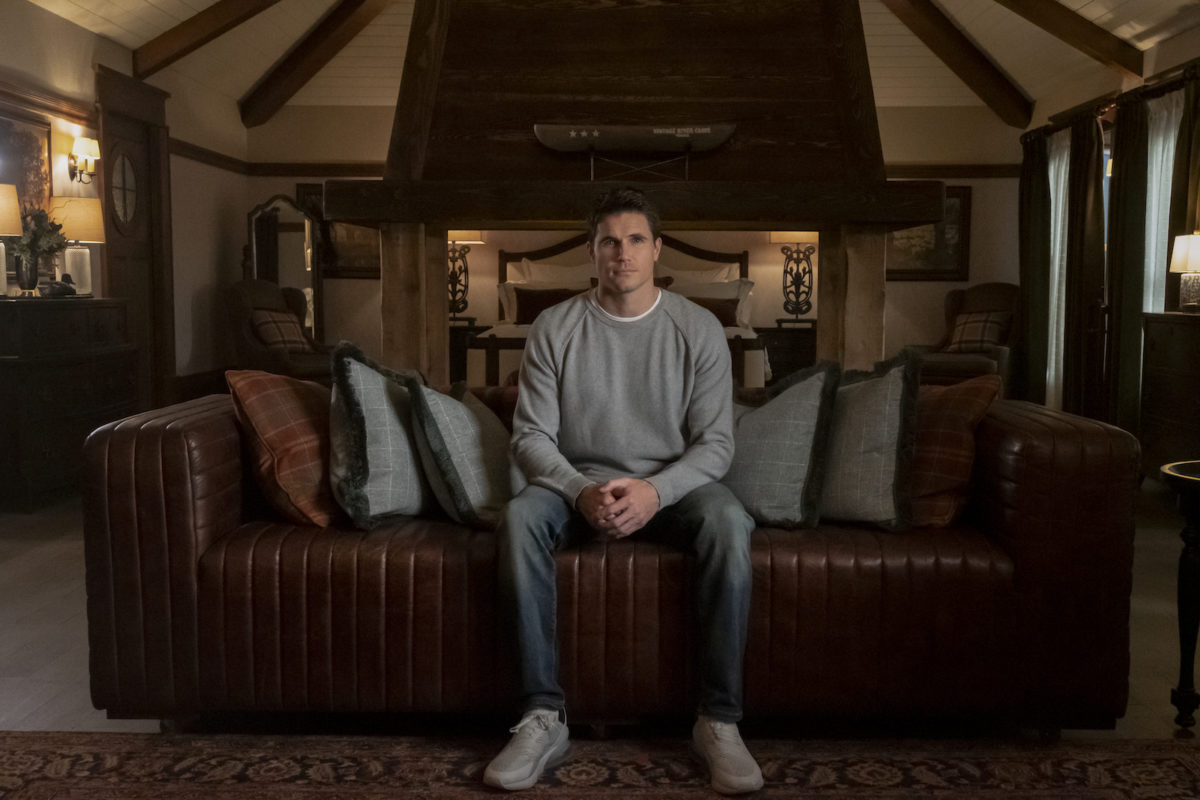 Created by Greg Daniels, Upload is a science fiction comedy drama that follows a fairly simple, but genius, premise and does a great job deepening it as each episode unfolds. The cast, led by Robbie Amell, help tell the story of a future where humans are able to find life after death by uploading themselves into any virtual afterlife they choose.
There's been plenty of sci fi TV shows that have dealt with adjacent issues before, but few maintain a reasonable wit and sense of consistency as much as Upload. That's mostly credit to how Greg Daniels has shaped this series, blending real life with the digital in a slightly more optimistic way than shows like Devs (Alex Garland's slightly disappointing science fiction thriller from 2020). Though it may not share the same serious tone, Upload is still worth the watch – even if it means braving some exceptionally dull clichés.
---
Luxe Listings Sydney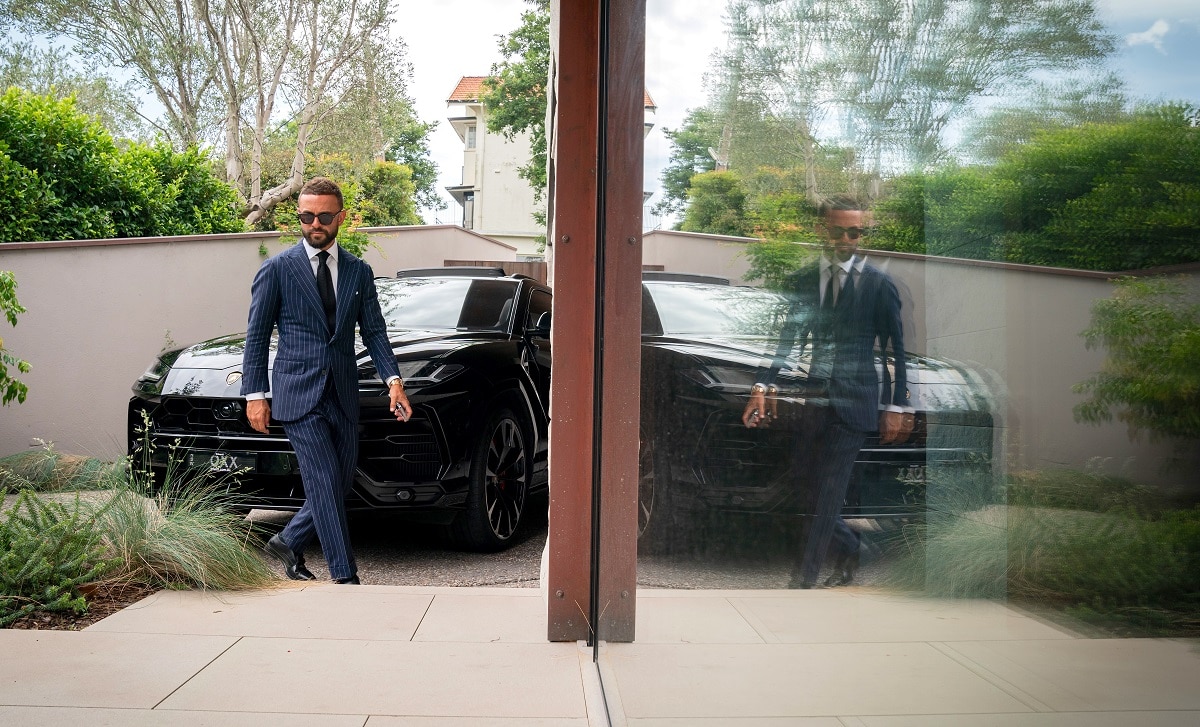 For all you real estate fiends out there, Luxe Listings Sydney is the crème de la crème of harbour city excess. The reality show follows three incredibly successful and charismatic real estate agents, including the man himself Gavin Rubsinstein, as they navigate the super competitive housing market. Much like Selling Sunset, it's not only a deeply insightful look into a high-flying, cut-throat industry like real estate, but it's also a lens through which Sydney has never been seen before.
---
Mad Men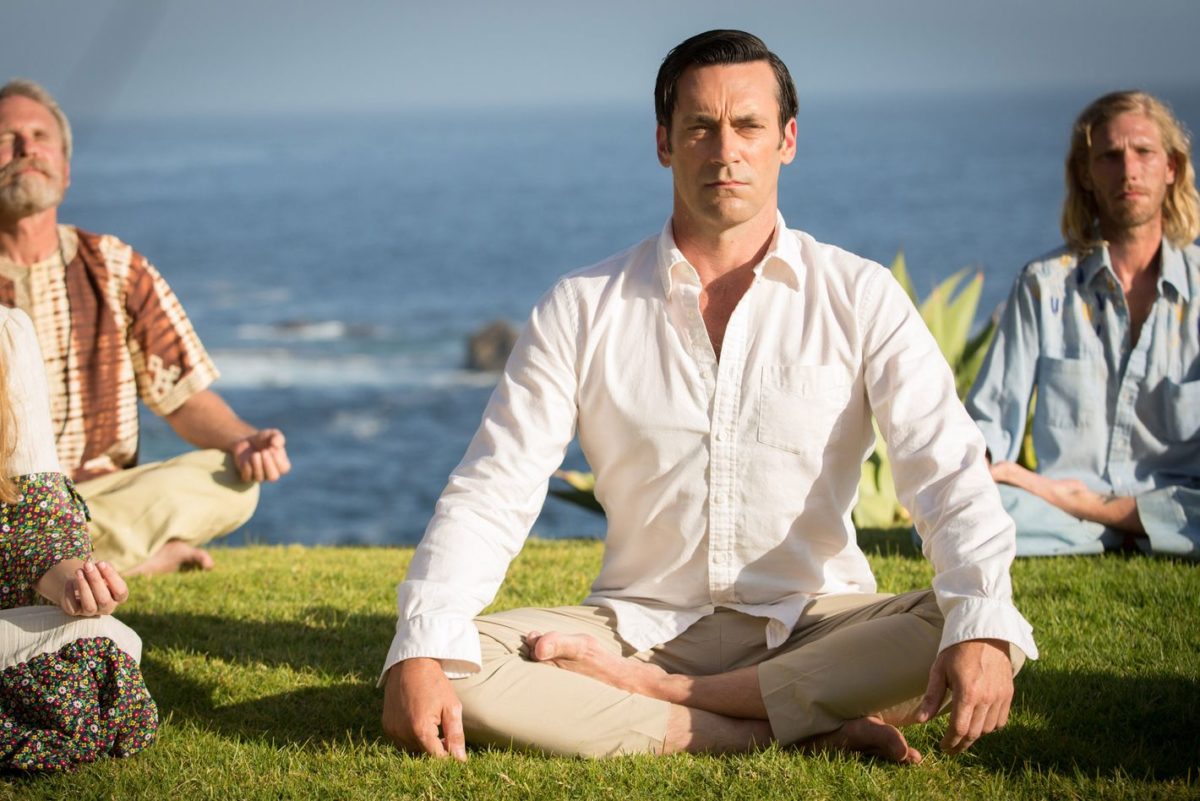 All 7 seasons on one of the most patient, complex TV dramas ever made is available to stream on Amazon Prime Video Australia. The life and times of Don Draper during the golden age of advertising is picked apart, examined, and used to explore a great variety of issues in this impeccable period piece. You know you're overdue for a watch through, so if no other TV shows on this list are quite as sophisticated for you, give this a re-visit, you might be surprised by how much better it is on the second watch through.
---
Luther
Want to catch up on a British classic which doesn't require much of a commitment? Give Luther a go. The show has come and gone from pretty much every streaming service over the years, but right now you can stream it in Australia on Amazon Prime Video.
5 seasons may seem like a lot, but they are incredibly short and best approached as a bunch of miniseries with the same characters. That's 20 episodes in total, meaning this stellar serialised detective show is an easy binge watch for a lazy Sunday arvo.
---
The Office (U.S. Version)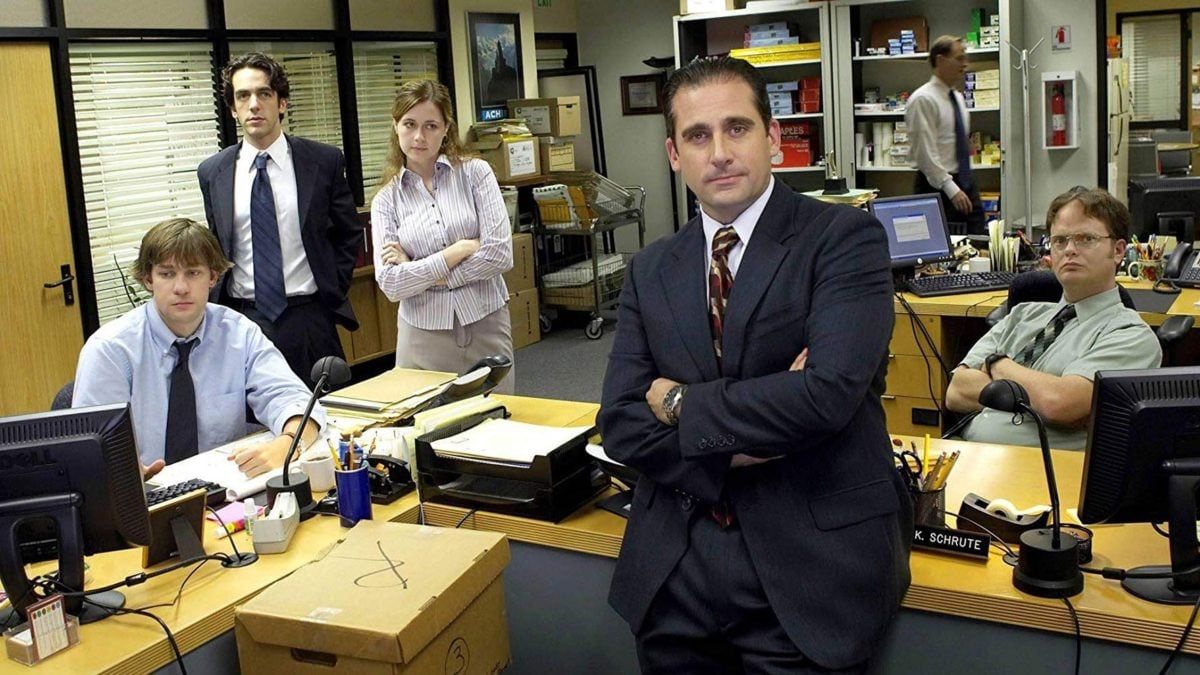 Let's sandwich this list of the best shows to watch on Amazon Prime with The Office. Much like Seinfeld, it isn't an exclusive grab for Prime Video, but a substantial notch in the streaming service's comedy series line-up. Similarly to Parks and Recreation, the show uses a rather dull setting as a witty send-up of both politics on a smaller and larger scale, led by a career-best performance from Steve Carrell and one of the most memorable supporting casts in TV history. If you haven't seen it, now's your chance.
---
If you want to know what else to watch on Amazon Prime Video check out the Amazon Prime monthly release schedule.
And if you're more of a Netflix kind of guy, check out the top shows and the best movies on Netflix Australia.
---
Best Shows On Amazon Prime Video Australia – Frequently Asked Questions
What are the best shows on Amazon Prime Video right now?
Some of the best shows on Amazon Prime Video right now include Invincible, Little Fires Everywhere, The Boys, and Modern Love.
Will Invincible be back for a second season?
Invincible has been renewed by Amazon Prime Video for both a second and third season.
What are some other good shows on Amazon Prime Video?
Some over decent shows to watch are Heroes, Them, Ultimate Survival Everest, and This Is Us.