Despite co-starring in blockbusters like The Notebook and Barbie, it's our belief that Ryan Gosling is still criminally underrated as an actor (like a serious actor). Especially when you consider the films that actually deserve to be included in any definitive list of the best Ryan Gosling movies.
We're not talking about the films that, despite raking in a chunk of cash, have nothing much going for them, and we're not talking about the flicks that you kinda/sorta enjoy during a quiet weekend. We're also not talking about the projects that feature the Canadian-born talent for less than 10 minutes (hence the exclusion of Remember the Titans).
This is a curated round-up of Mr Gosling's most significant contributions to cinema as a bona fide thespian.
Ranked: The Best Ryan Gosling Movies Of All Time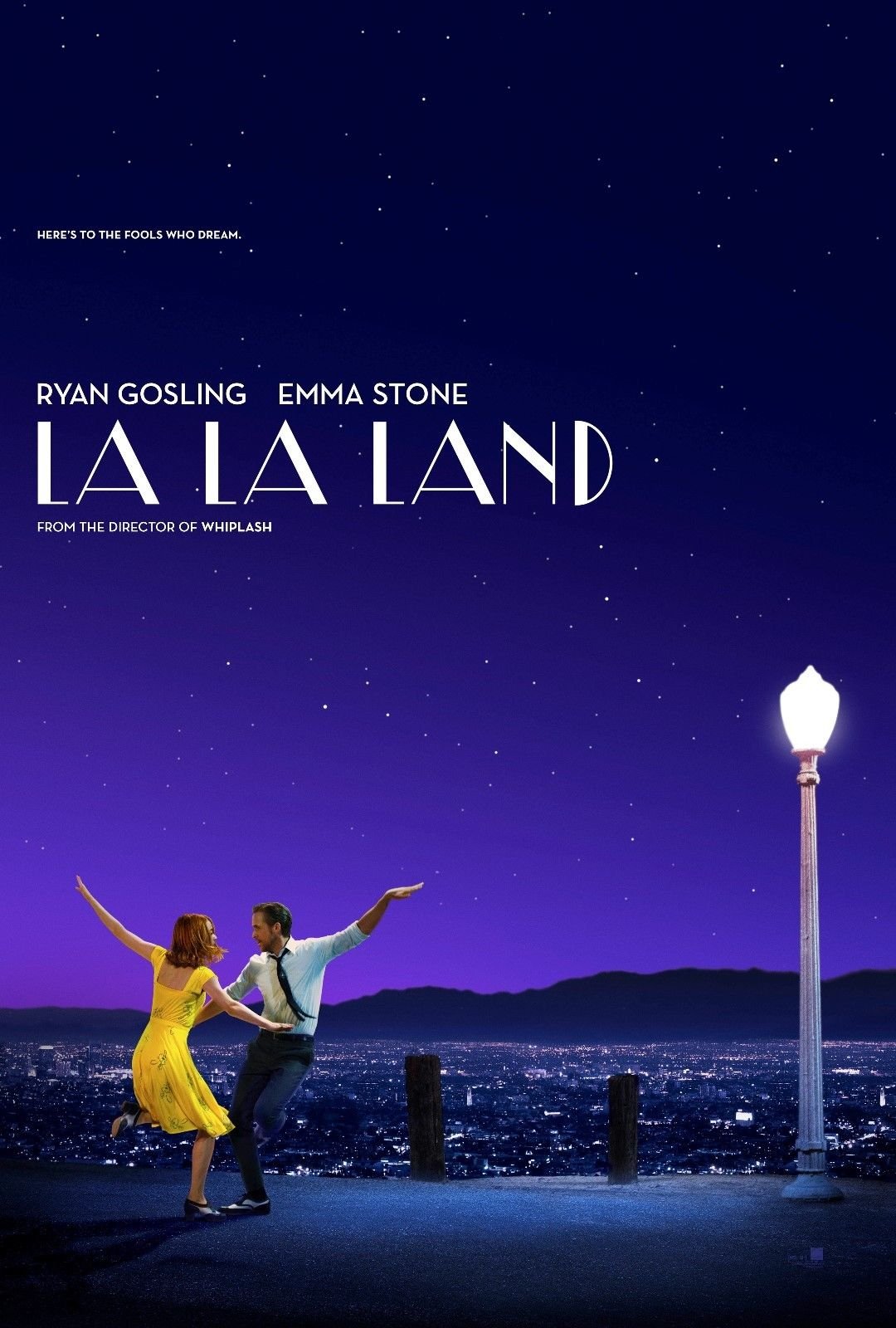 Actors:
Ryan Gosling, Emma Stone, John Legend, Rosemarie DeWitt
Directed by:
Damien Chazelle
Sebastian (Ryan Gosling) and Mia (Emma Stone) are drawn together by their common desire to do what they love. But as success mounts they are faced with decisions that begin to fray the fragile fabric of their love affair, and the dreams they worked so hard to maintain in each other threaten to rip them apart.
Even if you don't particularly care for musicals, Ryan Gosling's uncharacteristically optimistic turn as yet another fine example of his signature forlorn protagonist is compelling. Combined with the undeniable chemistry between him and repeat collaborator Emma Stone, as well as the tight direction of Damien Chazelle, La La Land's (2016) easily justifies its place on this list.
---
Actors:
Ryan Gosling, Bradley Cooper, Eva Mendes, Ray Liotta
Directed by:
Derek Cianfrance
In upstate New York, two men (Ryan Gosling, Bradley Cooper), and later, their sons (Dane DeHaan, Emory Cohen) must deal with the unforeseen consequences of their actions.
Vulnerable. Beaten down. And just oh so goddamn heartbreaking. In his second collaboration with director Derek Cianfrance, Ryan Gosling pretty much cemented his aforementioned signature as the fella with a heart of gold who'd been kicked down by life's circumstances. It speaks volumes of a performance if [SPOILERS] your character's presence still looms large long after he bites the dust. Have the tissues ready before you queue this one up.
---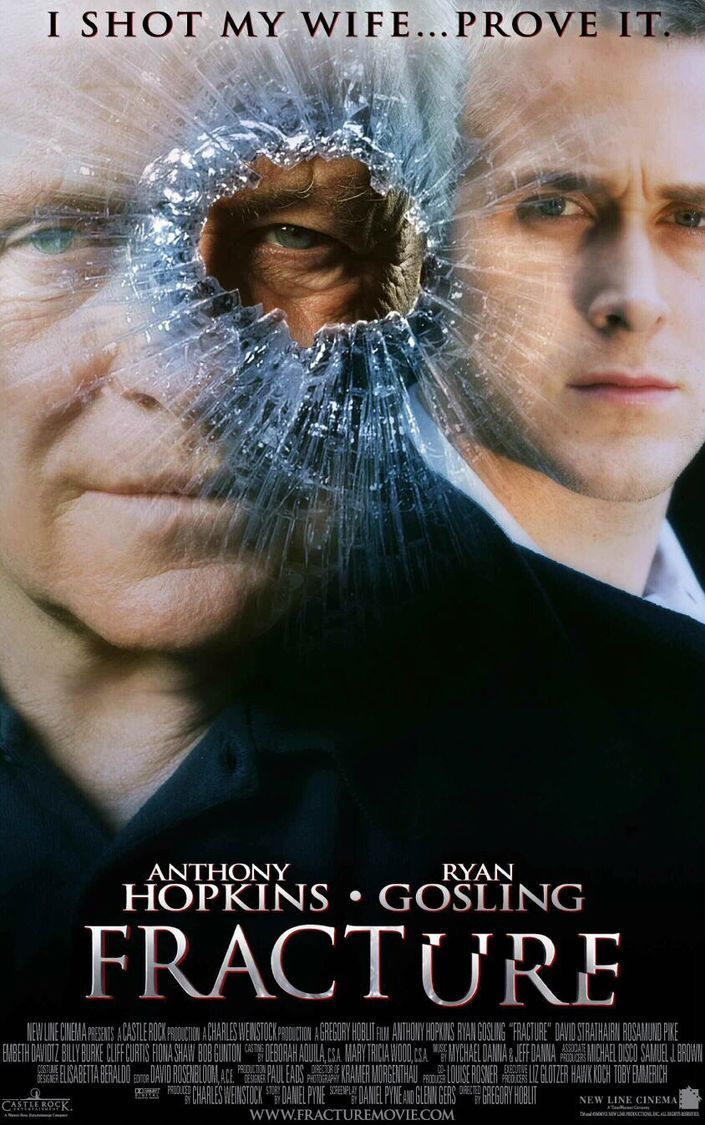 Actors:
Anthony Hopkins, Ryan Gosling, David Strathairn, Rosamamund Pike
Directed by:
Gregory Hoblit
Willy Beachum (Ryan Gosling), a hotshot prosecutor, is about to leave his post for a lucrative job at a private law firm when his boss (David Strathairn) hands him a seemingly open-and-shut case. Ted Crawford (Anthony Hopkins) tried to kill his wife with a shot to the head and is defending himself in court. All hope for a quick and easy trial fly out the door when Ted proves to be a more cunning and devious adversary than Willy anticipates.
Perhaps it's just me, but I feel like we don't talk about Fracture (2007) nearly enough as we should – as ridiculous and downright implausible as the story may be. The tense battle of wits between Ryan Gosling and Sir Anthony Hopkins, and the claustrophobic psychology of it all, make for top-tier viewing.
---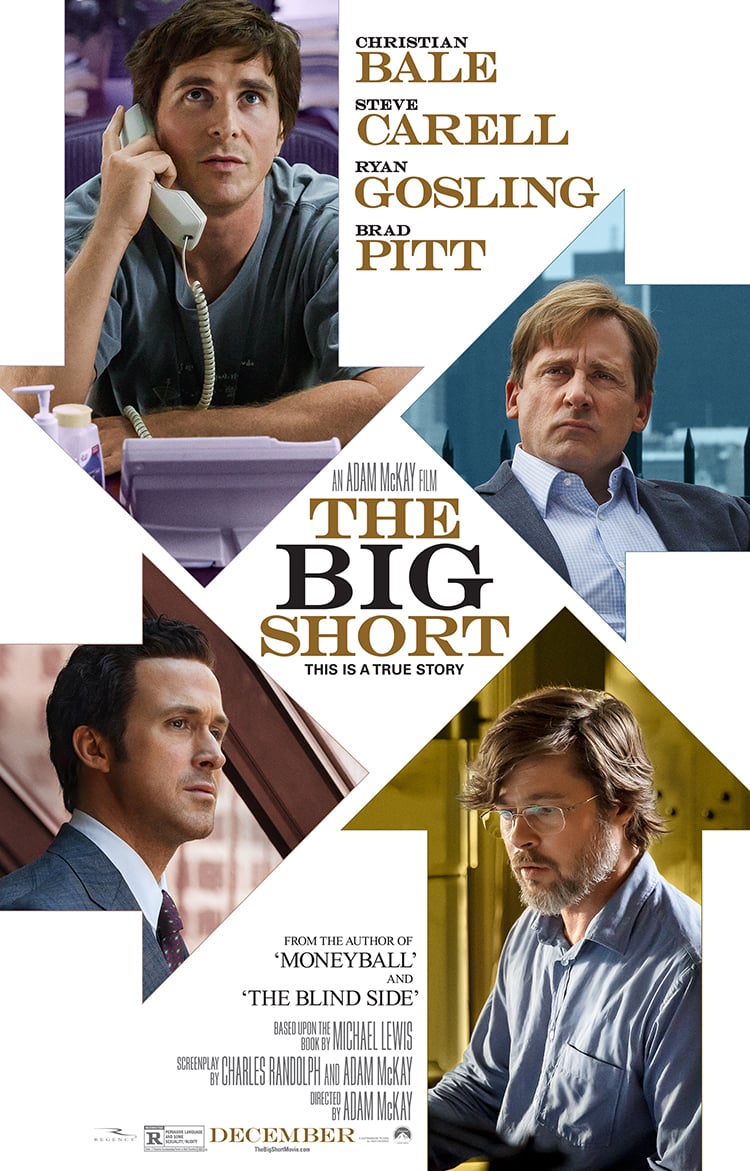 Actors:
Christian Bale, Steve Carell, Ryan Gosling, Brad Pitt
In 2008, Wall Street guru Michael Burry (Christian Bale) realises that a number of subprime home loans are in danger of defaulting. Burry bets against the housing market by throwing more than $1 billion of his investors' money into credit default swaps. His actions attract the attention of banker Jared Vennett (Ryan Gosling), hedge-fund specialist Mark Baum (Steve Carell), and other greedy opportunists. Together, these men make a fortune by taking full advantage of the impending economic collapse in America.
Prior to Barbie, this was a prime showcase of Ryan Gosling's comedic chops alongside Crazy, Stupid, Love, and Shane Black's The Nice Guys. Although the amoral Jared Vennett certainly isn't just comic relief. He's the voice of scathing criticism against what has long been recognised as a corrupt system.
---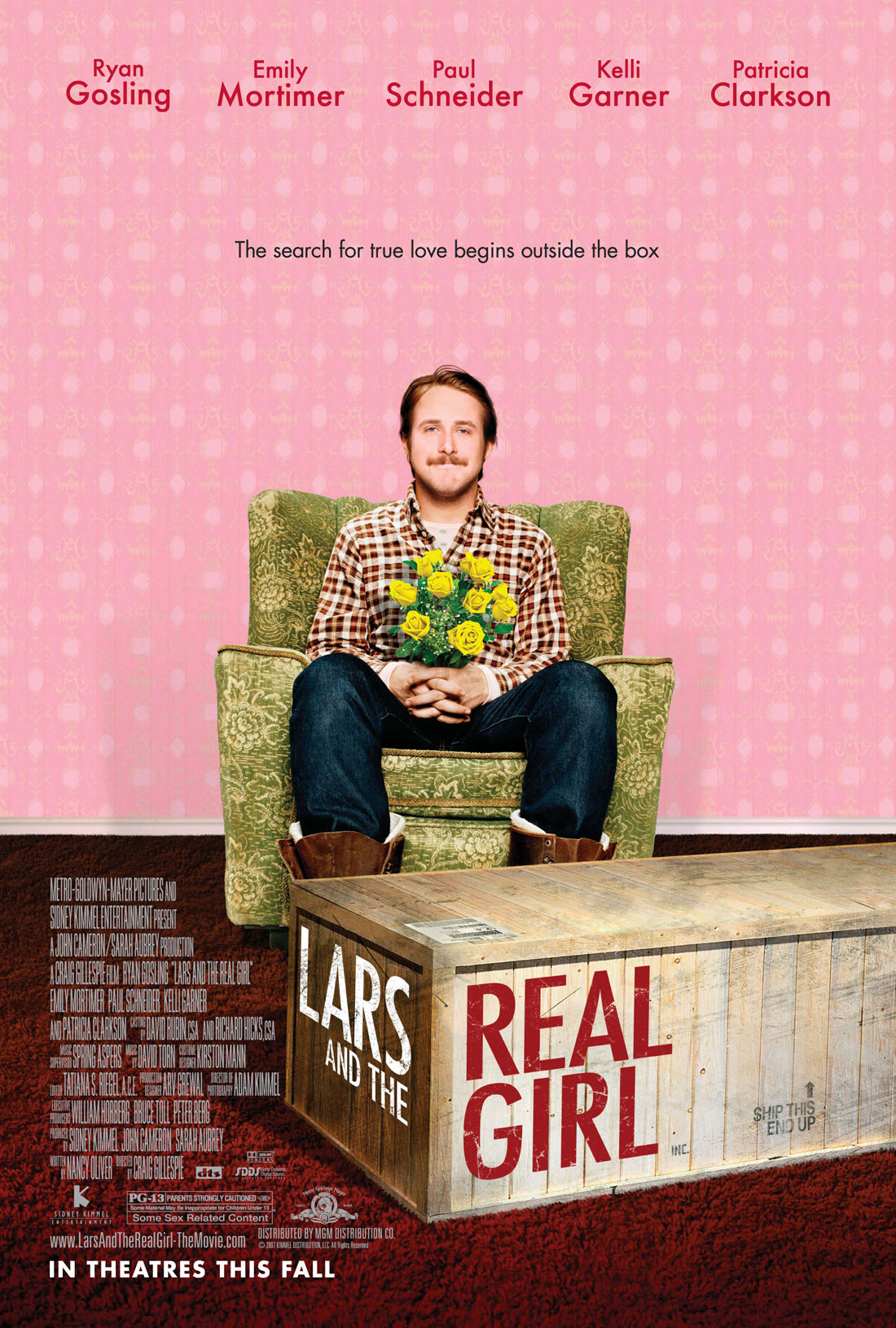 Actors:
Ryan Gosling, Emily Mortimer, Paul Schneider, Kelli Garner
Directed by:
Craig Gillespie
Extremely shy Lars (Ryan Gosling) finds it impossible to make friends or socialize. His brother (Paul Schneider) and sister-in-law (Emily Mortimer) worry about him, so when he announces that he has a girlfriend he met on the Internet, they are overjoyed. But Lars' new lady is a life-size plastic woman. On the advice of a doctor (Patricia Clarkson), his family and the rest of the community go along with his delusion.
This was perhaps the first film in which the world realised Ryan Gosling was more than just a pretty face and more than a viable dramatic lead. As the titular Lars, he fully leaned into (empathetically) inhabiting an off-kilter character — without lazily resorting to making him a caricature — a la the late great Philip Seymour Hoffman to tremendous success. Versatility is the name of the game.
---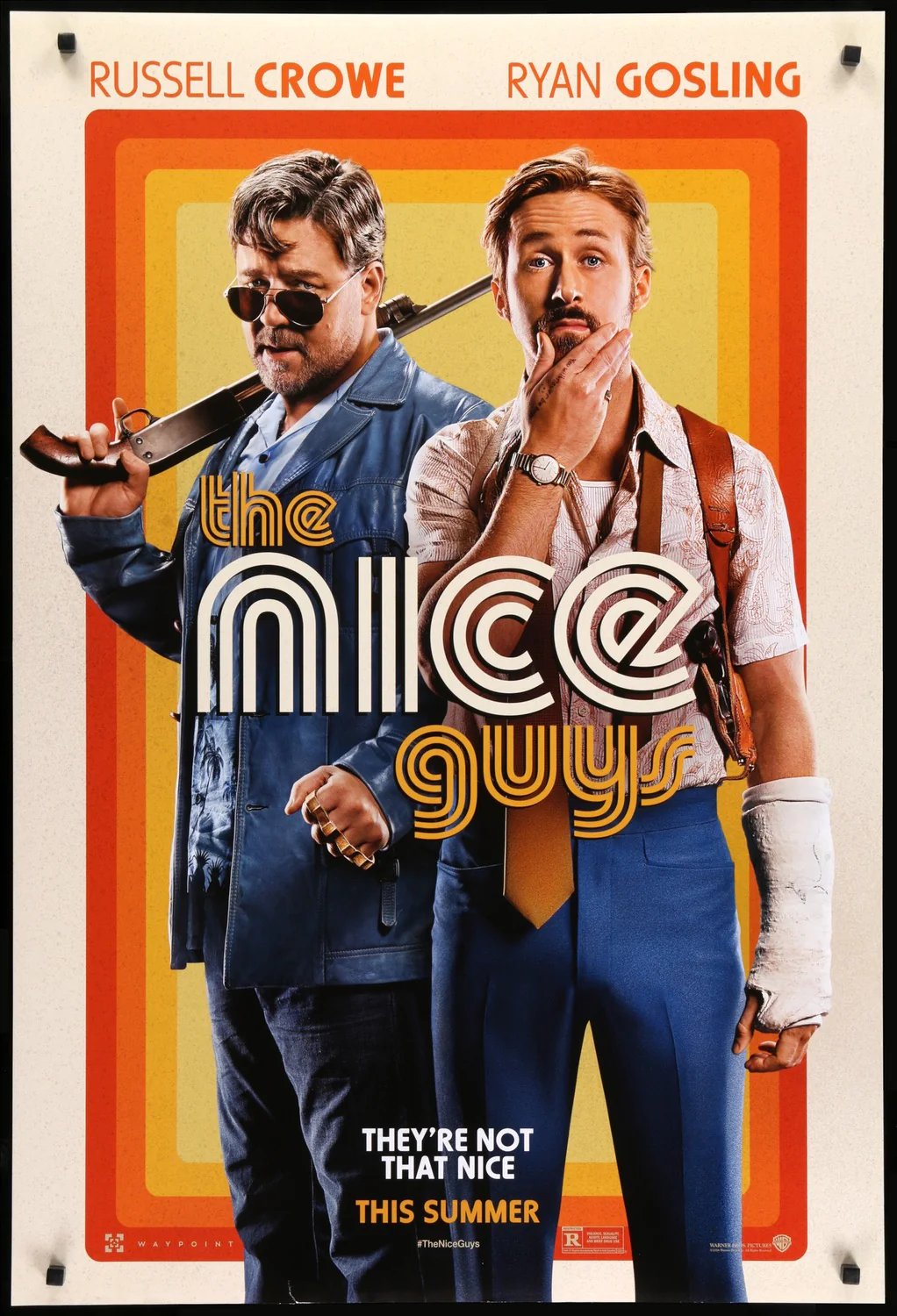 Actors:
Russell Crowe, Ryan Gosling, Angourie Rice, Matt Bomer
Holland March (Ryan Gosling) is a down-on-his-luck private eye in 1977 Los Angeles. Jackson Healy (Russell Crowe) is a hired enforcer who hurts people for a living. Fate turns them into unlikely partners after a young woman named Amelia (Margaret Qualley) mysteriously disappears. Healy and March soon learn the hard way that some dangerous people are also looking for Amelia. Their investigation takes them to dark places as anyone else who gets involved in the case seems to wind up dead.
I've said it once and I'll say it a million times again before I hit the grave: Ryan Gosling was made for comedy. Anybody who believes otherwise needn't look further than this classic Shane Black job. As the idiot goofball to Russell Crowe's straight man, the pairing is something that should definitely be revisited by Hollywood sooner rather than later.
---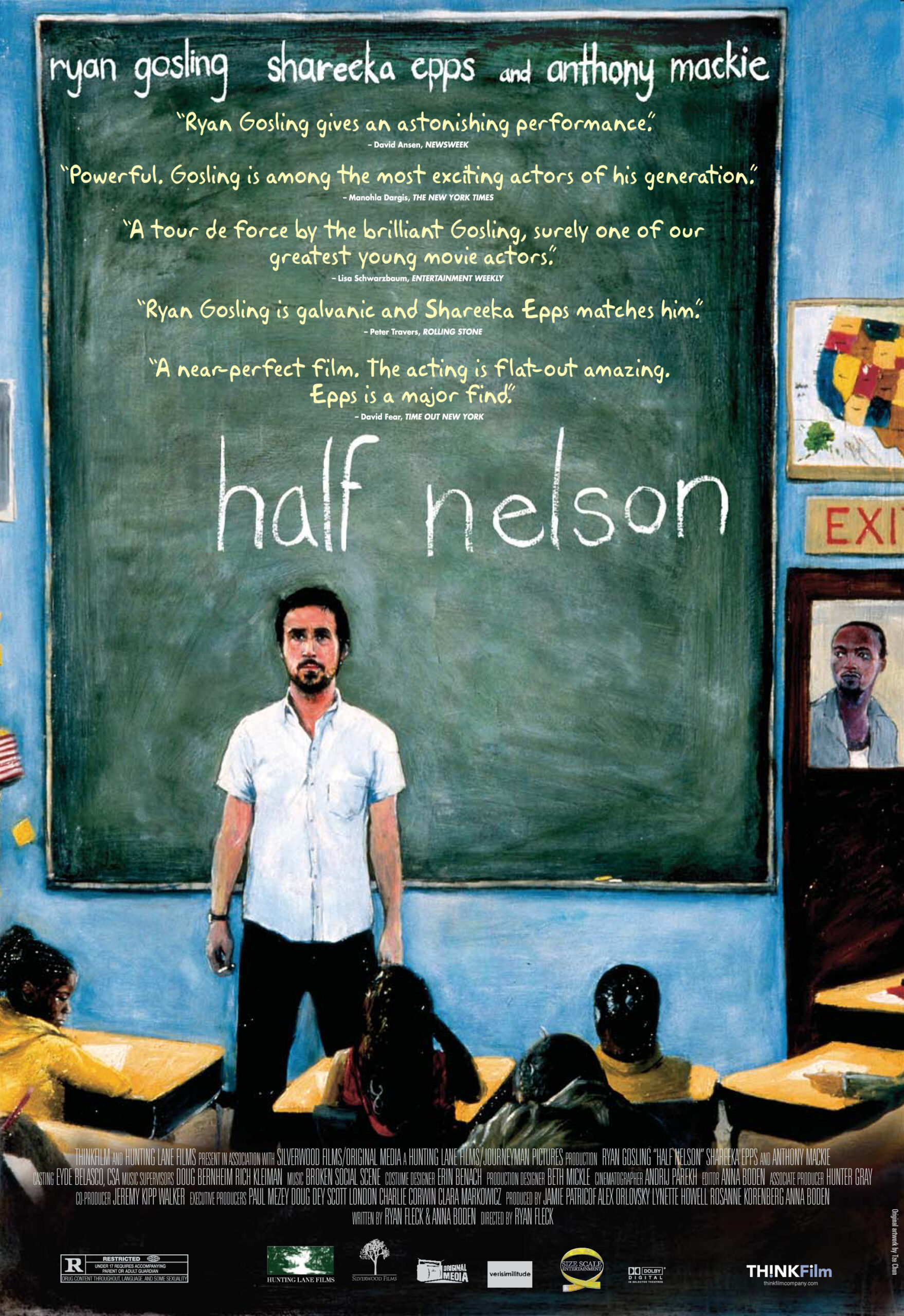 Actors:
Ryan Gosling, Shareeka Epps, Anthony Mackie
Dan Dunne (Ryan Gosling) is a history teacher at a Brooklyn school. Though well-liked by his students and colleagues, he secretly spends his evenings hopping bars and getting high. A female student named Drey (Shareeka Epps) catches him in a drug-induced haze after a basketball game, and the two strike up an unlikely friendship. As Dan struggles with his addiction, he tries to act as a mentor to the girl, whose brother is serving time for dealing drugs.
The film which earned Ryan Gosling his first Academy Award nod for Best Actor is a brilliant character study that slingshot him into the conversation about Hollywood's new guard. In Half Nelson (2006), we experienced an elaboration of the impressive dramatic depth he was capable of, which was first glimpsed in his breakout role as Jewish yeshiva student turned neo-Nazi Danny Balint in The Believer (2001).
---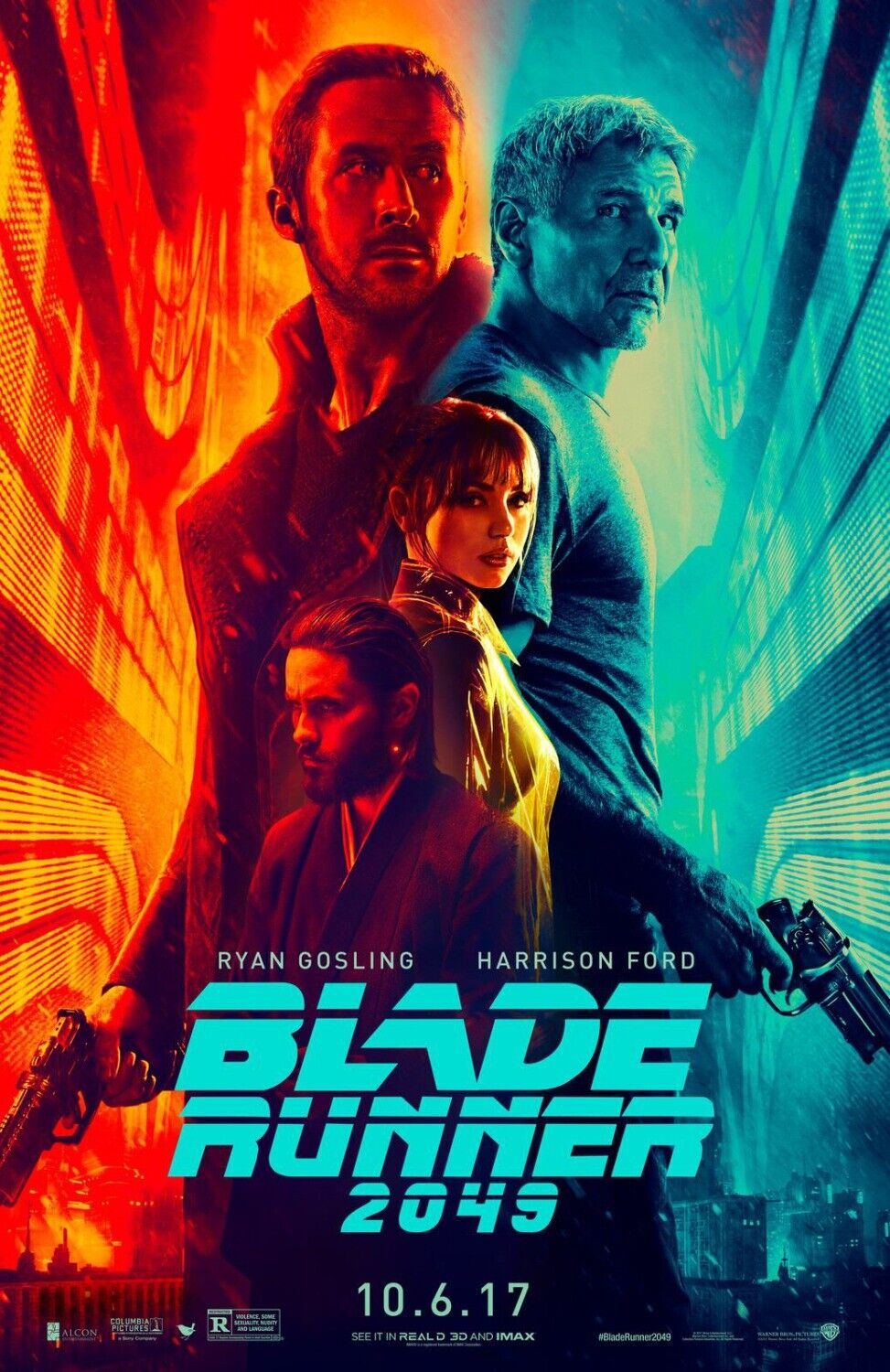 Actors:
Ryan Gosling, Harrison Ford, Ana de Armas, Sylvia Hoeks, Robin Wright
Directed by:
Denis Villeneuve
Officer K (Ryan Gosling), a new blade runner for the Los Angeles Police Department, unearths a long-buried secret that has the potential to plunge what's left of society into chaos. His discovery leads him on a quest to find Rick Deckard (Harrison Ford), a former blade runner who's been missing for 30 years.
The sequel to Ridley Scott's seminal sci-fi masterpiece is the closest we'll get to cinematic perfection (at least in present day), and one of the key linchpins was Ryan Gosling as Officer K. The sheer dimensions of melancholy he delivered as an android yearning to be human was the delicate bow that wrapped the gorgeously shot affair.
---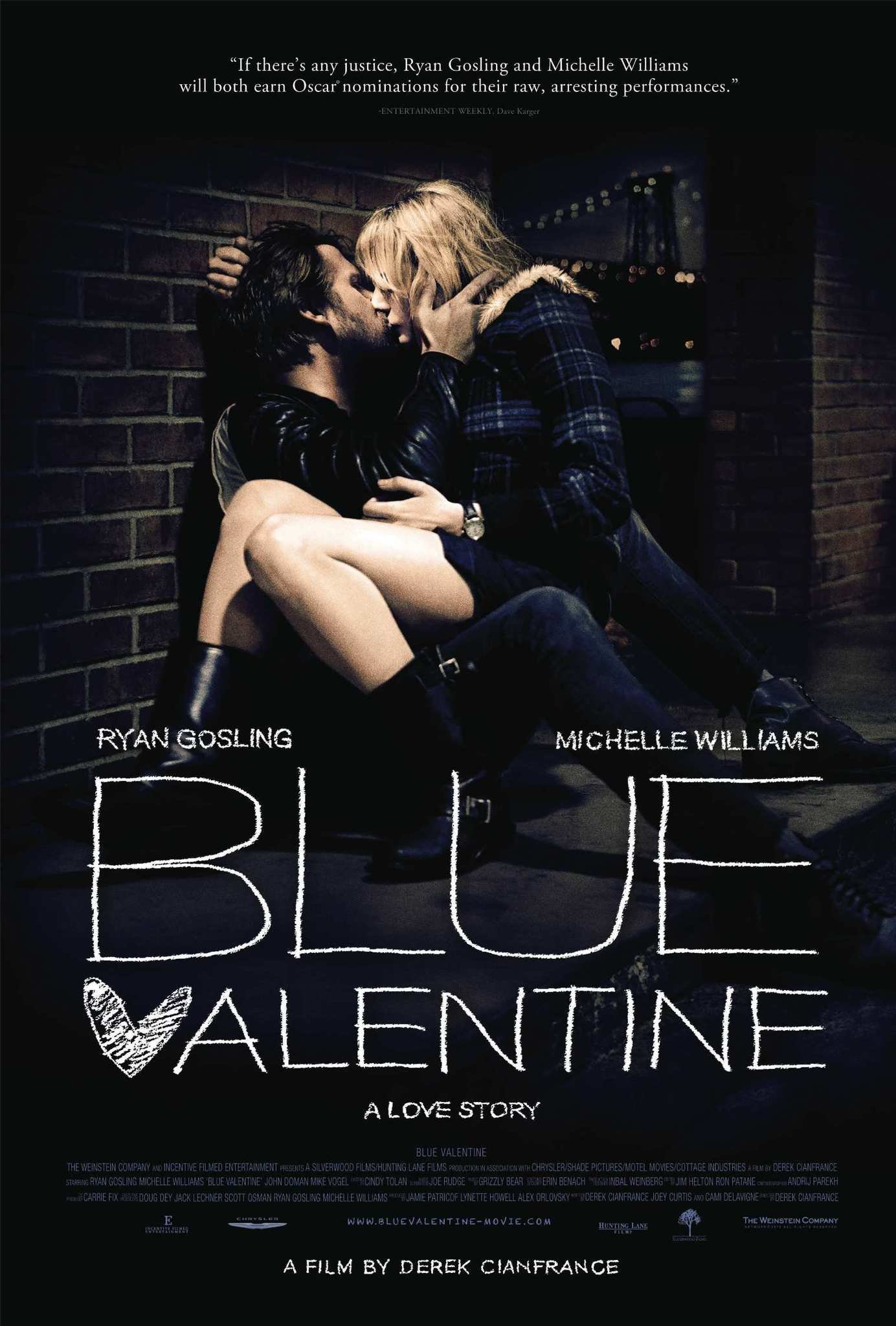 Actors:
Ryan Gosling, Michelle Williams, Faith Wladyka
Directed by:
Derek Cianfrance
Dean (Ryan Gosling) and Cindy (Michelle Williams) live a quiet life in a modest neighbourhood. To the casual observer, everything appears normal, if a bit subdued. But a closer examination reveals a couple caught in a downward spiral. They appear to have the world at their feet at the outset of the relationship. However, his lack of ambition and her retreat into self-absorption cause potentially irreversible cracks in their marriage.
I like to call this one the "anti-Notebook." Mainly due to the fact that a) it's a far more realistic depiction of love's trials and tribulations, and b) where the Nick Cassavetes-directed tear-jerker ended on an optimistic note, Blue Valentine (2010) is an emotional gut punch, curb stomp, and throat slit, all rolled into one. In my opinion, this should be immortalised among the greatest films in modern cinema right next to Wong Kar-Wai's equally devastating In The Mood For Love (2000). If you needed tissues for either The Notebook (2004) or The Place Beyond the Pines (2012), you'll need to buy out the whole damn store for Blue Valentine (2010).
Side note: for those of you taking issue with The Notebook (2004) being snubbed in this Top 10 list… it's because Blue Valentine (2010) is quite clearly the superior version of the long-term love story.
---
I know. It's obvious. Almost too obvious. But icons often are. Ryan Gosling triumphed where many would've stumbled without the luxury of ample dialogue. Expressing almost solely through the implicit medium of facial expressions, subtle body movement, plus the calculated framing of Nicolas Winding Refn/Newton Thomas Sigel, isn't an easy feat… and yet the man pulled it off.
---
Honourable Mentions
First Man (2018)
Directed by: Damien Chazelle
Actors: Ryan Gosling, Claire Foy, Jason Clarke, Kyle Chandler, Corey Stoll, Christopher Abbott, Ciaran Hinds
Synopsis:
Hoping to reach the moon by the end of the decade, NASA plans a series of extremely dangerous, unprecedented missions in the early 1960s. Engineer Neil Armstrong (Ryan Gosling) joins the space program, spending years in training and risking his life during test flights. On July 16, 1969, the nation, and world watch in wonder as Armstrong and fellow astronauts Buzz Aldrin (Corey Stoll) and Michael Collins (Lukas Haas) embark on the historic Apollo 11 spaceflight.
Barbie (2023)
Directed by: Greta Gerwig
Actors: Margot Robbie, Ryan Gosling, America Ferrera, Kate McKinnon, Issa Rae, Rhea Perlman, Will Ferrell
Synopsis:
Barbie (Margot Robbie) and Ken (Ryan Gosling) are having the time of their lives in the colourful and seemingly perfect world of Barbie Land. However, when they get a chance to go to the real world, they soon discover the joys and perils of living among humans.
The Ides of March (2011)
Directed by: George Clooney
Actors: Ryan Gosling, George Clooney, Philip Seymour Hoffman, Paul Giamatti, Marisa Tomei, Jeffrey Wright, Evan Rachel Wood
Synopsis:
As Ohio's Democratic primary nears, charming Governor Mike Morris (George Clooney) seems a shoo-in for the nomination over his opponent, Senator Pullman (Michael Mantell). Morris' idealistic press secretary, Stephen Meyers (Ryan Gosling), believes in his candidate's integrity and the democratic process. But Meyers' meeting with Pullman's campaign manager (Paul Giamatti) and a dalliance with a young intern (Evan Rachel Wood) set in motion events that threaten Morris' election chances.
The Believer (2001)
Directed by: Henry Bean
Actors: Ryan Gosling, Billy Zane, Theresa Russell, Summer Phoenix
Synopsis:
A hardcore American racist skinhead who, because of his intelligence, leads a gang dedicated to fighting the enemy: the supposed American-Jewish conspiracy for domination. However, he's hiding a secret: he's Jewish-born, a brilliant scholar whose questioning of the tenets of his faith has left him angry and confused, turning against those who he thinks have a tragic history of their own making.
Crazy, Stupid, Love (2011)
Directed by: Glenn Ficarra & John Requa
Actors: Steve Carell, Ryan Gosling, Julianne Moore, Emma Stone, Marisa Tomei, Kevin Bacon
Synopsis:
Cal Weaver (Steve Carell) is living the American dream. He has a good job, a beautiful house, great children, and a beautiful wife named Emily (Julianne Moore). Cal's seemingly perfect life unravels when he learns that Emily has been unfaithful and wants a divorce. Over 40 and suddenly single, Cal is adrift in the fickle world of dating. Enter: Jacob Palmer (Ryan Gosling), a self-styled player who takes Cal under his wing and teaches him how to be a hit with the ladies.
---
There's more where that came from. Find out what we've ranked as the best Al Pacino movies of all time, the best Christopher Nolan movies of all time, the best Denzel Washington movies of all time, plus the 101 best action movies of all time.
If you agree/disagree with our picks for the best Ryan Gosling movies of all time, sound off in the comments with what we may have missed or gotten wrong.
Related Articles:
Also Read:
---
Best Ryan Gosling Movies — Frequently Asked Questions
What is Ryan Gosling's most famous role?
Prior to playing Ken in Greta Gerwig's Barbie (2023), Ryan Gosling's most prolific roles included Noah Calhoun in The Notebook (2004). The Driver in Drive (2011), Sebastian Wilder in La La Land (2016), as well as Officer K in Blade Runner 2049 (2017).
What is Ryan Gosling's biggest movie?
Greta Gerwig's Barbie (2023): which generated $1.44 billion in box office revenue.
Is Ryan Gosling a millionaire?
According to Celebrity Net Worth, Ryan Gosling currently has a net worth of $70 million. In the wake of his latest big-budget movies such as Netflix's The Gray Man (2022), Barbie (2023), The Fall Guy (2024), plus his Gucci and Tag Heuer sponsorship deals… the figure could now be a lot higher.