There's just something about 16-bit that makes is far more visually entertaining than live-action. Case in point – this pixel rich remake of Star Wars: Episode IX – The Rise of Skywalker's finale brought to you by YouTube channel, Mr Sunday Movies.
Interestingly enough, this format (which is widely considered to be the opposite of high-definition) brings a whole new dimension to the final scenes.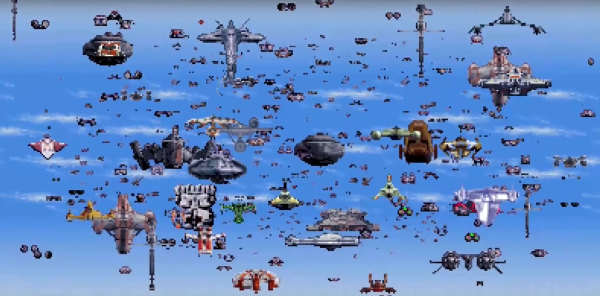 From Rey and Kylo/Ben's showdown against the Knights of Ren and a reincarnated Palpatine/Darth Sidious, the dogfight-style battle between the First Order/Sith star fleet and the Resistance spacecrafts, to those final moments of sacrifice. A sacrifice I won't spoil for those who haven't had the time to watch this blockbuster for themselves just yet.
---
---
Details have even been added to give viewers a little more for their experience this time around. Again, I won't spoil the fun and let you see it for yourself. But it's worth noting for those who are still under the assumption this is a shot-for-shot recreation of JJ Abram's concluding instalment in the Skywalker saga.
Watch the video below.
There are plenty more 16-bit Star Wars remakes for you to enjoy on the Mr Sunday Movies channel. And if you happen to be a fan of the Marvel cinematic universe, be sure to check out others remakes such as the Avengers: Infinity War fight with Thanos on Titan and the Avengers: Endgame fight with Thanos on Earth.
RELATED: 'Star Wars: The High Republic' Has Just Been Officially Announced.