Many of us have been fatigued by gaming after the ungodly amount of hours logged into Warzone and what have you last year. Based on what DICE and EA have teased in the first Battlefield 2042 reveal trailer, we might just have an adrenaline-pumping antidote in the franchise's largest-scale and most ambitious title yet.
Set in the the near-distant year of 2042 – an era of climate change induced apocalypse and ongoing resource conflicts – the balance of global power have shifted, leaving the United States and Russia "at the brink of war" with one another – because who else? At the same time, a mix of non-patriated combat veterans form their very own independent groups known as Task Forces. Players – or "Specialists" – will fight to define the future in an unprecedented theatre of war, armed with cutting-edge arsenals and next-level immersion.
RELATED: A Netflix Video Games Service Might Be Launching As Early As 2022
---
---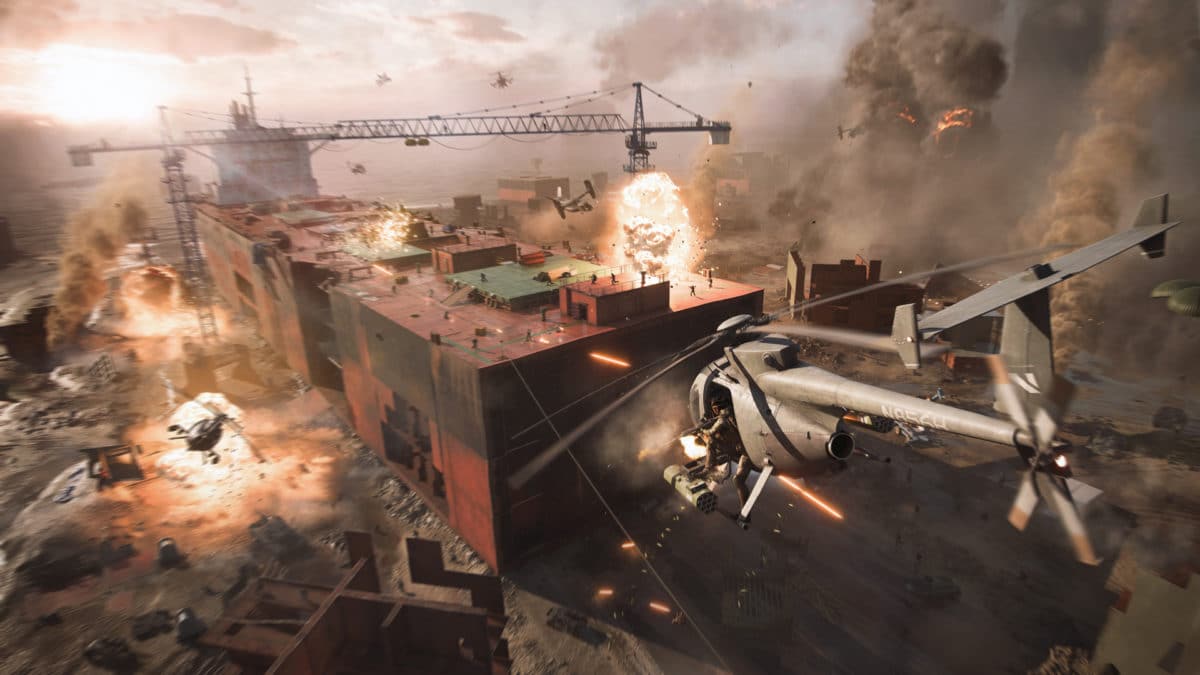 In an effort to shake up its usual release format, Battlefield 2042 won't include a singe-player campaign. Instead, it'll strictly adhere to the following three play modes: All-Out Warfare, Hazard Zone, and a third mystery experience in currently still under development:
All-Out Warfare
"Conquest and Breakthrough make their return at a massive scale with support for 128 players."
Hazard Zone
"Squad up and drop down into the Hazard Zone – an all-new high-stakes multiplayer experience. Stay tuned for more information coming later this year."
[Redacted]
"Tune in to EA PLAY Live on July 22nd and watch the reveal of this love letter to Battlefield fans and long-time players, developed by DICE LA."
RELATED: 'Star Wars: Knights Of The Old Republic' Remake In Development
Players will also be treated to a whole lot of variety when it comes to maps, ranging from environments – both urban and otherwise – like Egypt, Qatar, Singapore, South Korea, to the jaw-dropping show-stopper, Antarctica. Each one will contain more meaningful vehicle gameplay, interactive elements, and dynamic events, i.e. a goddamn rocket launch that either takes of successfully or explodes on the launch pad.
Battlefield 2042 will be available on PlayStation 4 | 5, Xbox Series X | One, as well as PC starting from October 22nd – now enough chit-chat… check out the reveal trailer for yourself above.