The Borderlands video game franchise is finally getting a big-screen adaptation with the only man capable of capturing the insane mix of slapstick gore and high-octane violence – Quentin Tarantino's protégé, Eli Roth. Who you may know as Donny "The Bear Jew" Donowitz from Inglorious Basterds.
The Gearbox property will lend their established universe to Lionsgate where Roth will team up with Craig Mazin, yet another individual with a specialised (not to mention diverse) filmmaking experience.
---
---
What do I mean by "diverse"? Mazin's most recent work is the Emmy award-winning series, Chernobyl. But prior to that, he was best known for such thought-provoking cinematic milestones as:
Scary Movie 3
Scary Movie 4
Superhero Movie
The Hangover Part II
The Hangover Part III
Identity Thief
and The Huntsman: Winter's War
Not that we're judging or anything. We all have bills to pay.
"It really feels like a perfect storm of creators coming together," says Roth.
"We are out to make a new classic, one which the fans of the game will love, but also one which will find new audiences globally."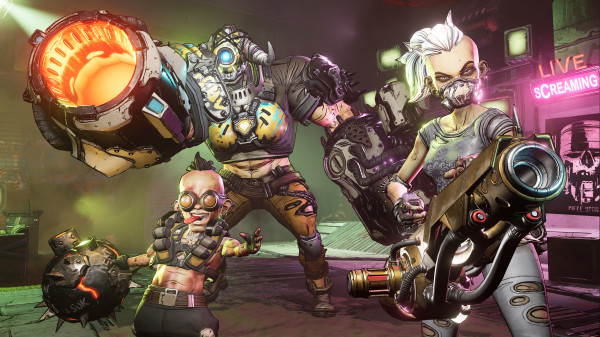 For those who are unaware – or those who aren't really familiar with the Borderland series beyond the bold art style – the story takes place on a mineral-rich planet known as Pandora (not that one). Naturally, the prospect of wealth attracts all sorts of motivated and morally-ambiguous characters.
The real kicker? By the time many have gotten to Pandora, they find that the planet has been almost completely raided by corporations leaving nothing more than dangerous lifeforms and dangerous scavengers behind. The latter of which goes on a wild goose chase based on the hope of uncovering supposed "vaults" that still hold some wealth.
---
---
This should be an interesting one.
RELATED: The 'In Bruges' Cast & Crew Are Reuniting For A New Film.