During the lockdown/WFH period, Warzone sessions at lunch became the norm. Returning to the office, however, you'll probably have some trouble getting your usual FPS fix (unless you work for BH, that is). The solution? A web browser version of Counter-Strike 1.6 – readily available to play online, with zero installs required, and completely free of charge.
Initially released by Valve in 1999, Counter-Strike 1.6 would not only spawn one of the most successful FPS franchises in history, but set the standard for modern FPS games. And based on the rounds I've personally logged for "research purposes" – not at all because of procrastination – it appears as though this web browser version has retained the original CS magic. Or perhaps I'm just getting caught up in the novelty of it all – I'll let you be the judge.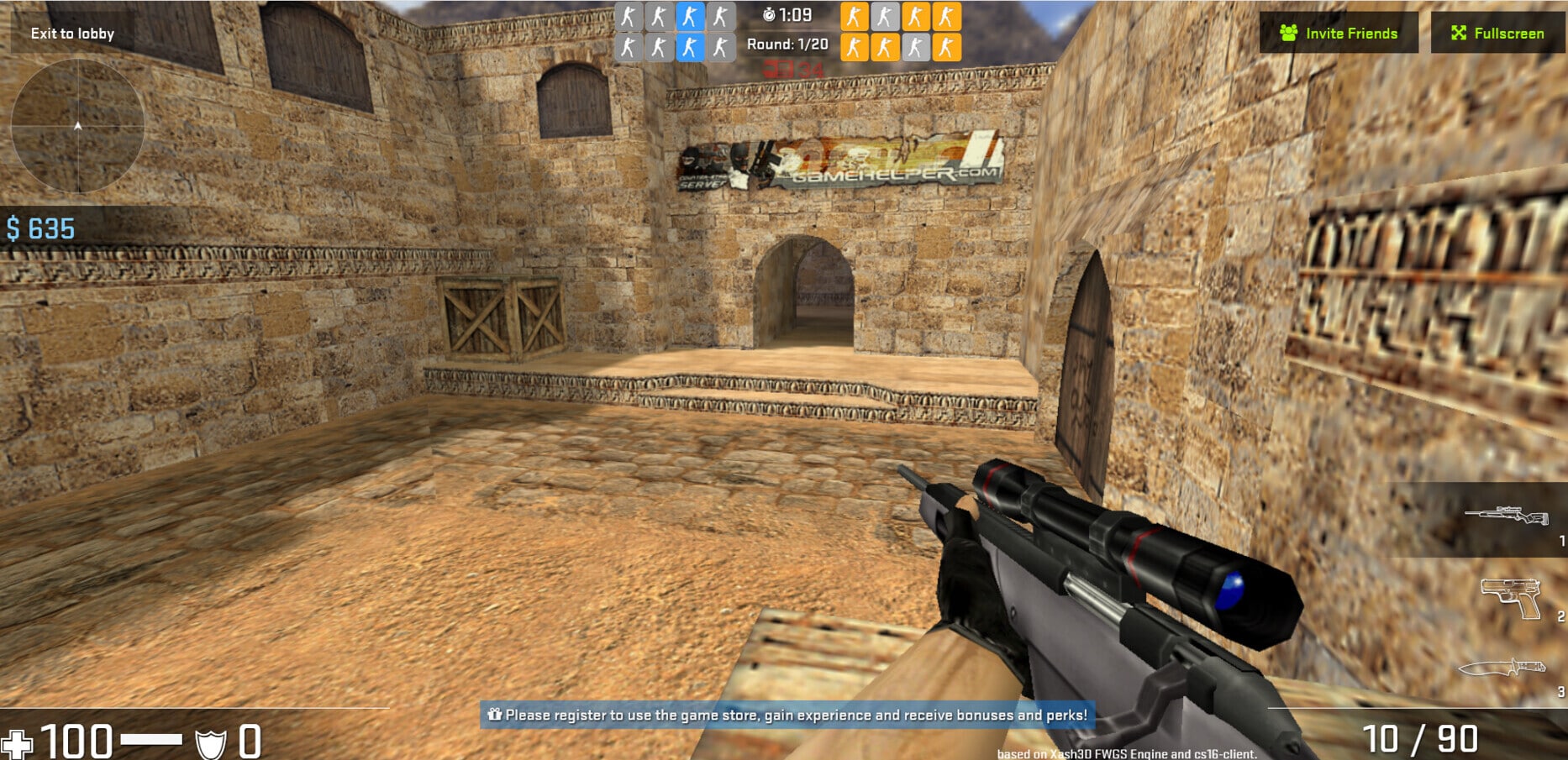 For those of you who are brand new to the entire world of Counter-Strike – to the point where even Counter-Strike: Global Offensive has somehow escaped you – here are the original game modes and what they entail:
---
---
Bomb defusal: The terrorists must carry a bomb, plant it on one of the designated spots, and protect it from being disarmed by the counter-terrorists before it explodes to win. The counter-terrorists win if the time runs out with no conclusion.
Hostage rescue: The counter-terrorists must rescue a group of hostages held by the terrorists to win. The terrorists win if the time runs out with no conclusion.
Assassination: One of the counter-terrorists is chosen to act as a VIP and the team must escort this player to a designated spot on the map to win the game. The terrorists win if the VIP is killed or if the time runs out with no conclusion.
In the web browser version, you'll also find additional game modes such as "Deathmatch", "Hide'n'Seek", "Minecraft", "Star Wars", and "Gun Game". Most of which you can probably figure out from the title alone.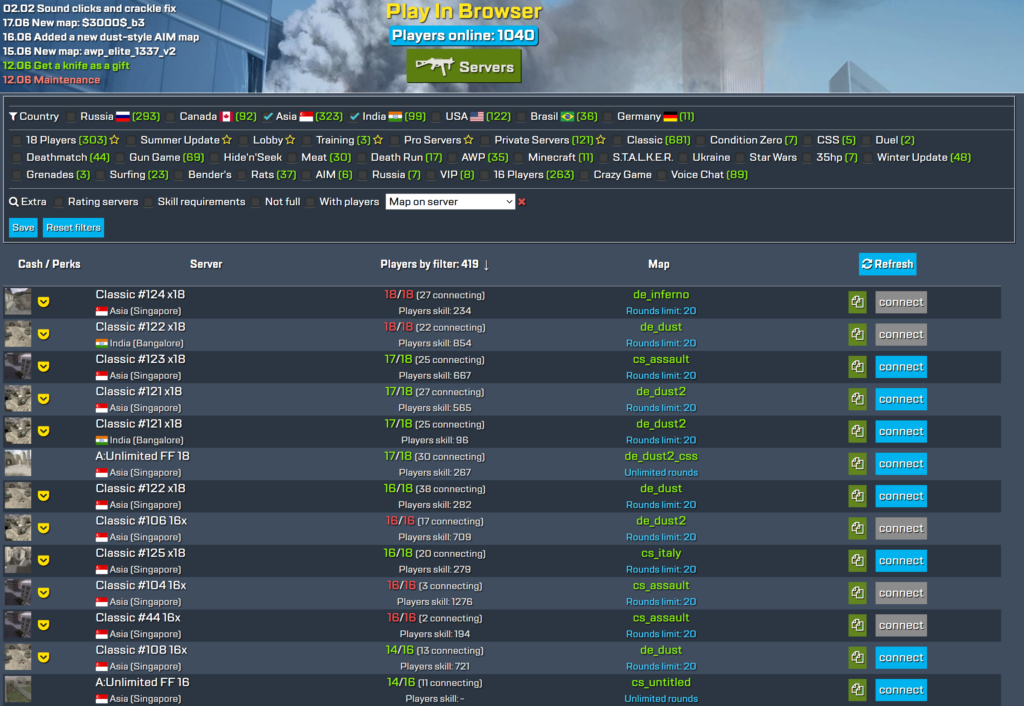 For those who only want to play with your mates and fob off the hoards of randoms, there's even an option to rent private servers for a small fee. In all honesty, though, tearing through randoms is half the fun.
Play Counter-Strike 1.6 through your browser now over at cs-online.club.