Jonah Hill has recently gone on the record to state no one has seen his best acting performance to date – and it's all because of Amazon. In an interview with GQ via Instagram Live, Hill discussed his role as Donnie Greene in Don't Worry, He Won't Get Far On Foot starring Joaquin Phoenix and directed by Gus Van Sant.
"It's the best acting I have done or will ever do, but no one saw it because Amazon completely fucked it up."
The first component of this claim isn't exactly unsubstantiated, either. In terms of critical reception, the Superbad actor was praised by many. Among them was Rolling Stone's legendary film critic, Peter Travers.
---
---
Travers noted Hill's portrayal of Donnie Greene as being nuanced and a brilliant showcase of his "dramatic chops". Brilliant enough, in fact, to be considered on par with his performance in both Moneyball and The Wolf of Wall Street. Others went as far as to call Hill an on-screen "revelation". Hefty calls, indeed.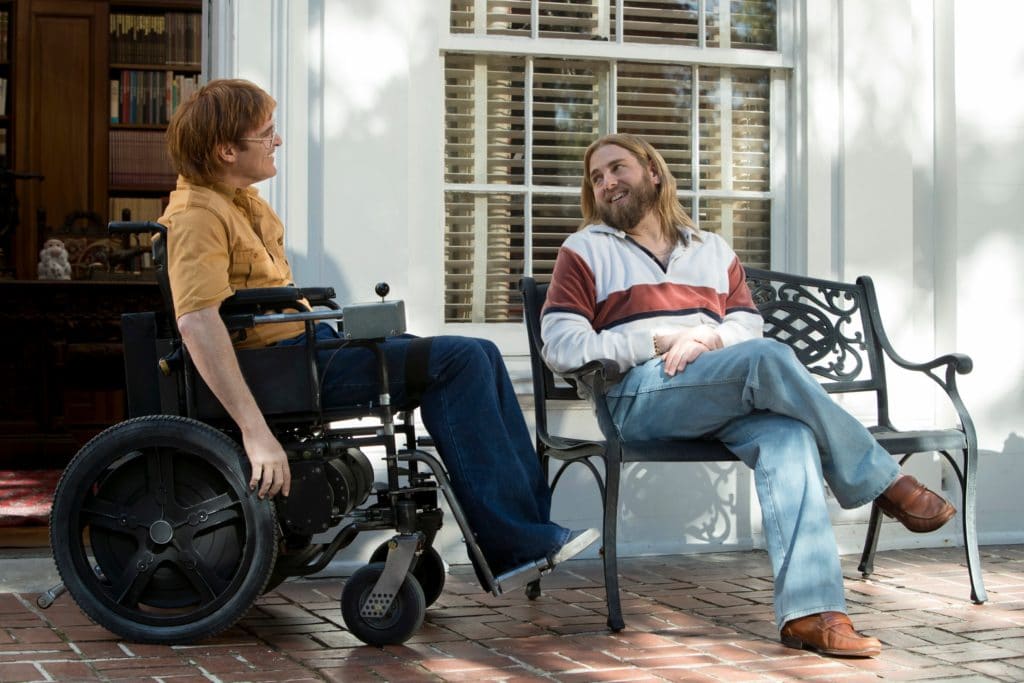 Hill's contention is that this so-called fuck up has everything to do with how Amazon handled distribution post acquisition. Don't Worry, He Won't Get Far On Foot's wider theatrical release was delayed for months after its premiere at the Sundance Film Festival. By then, it had already left the collective consciousness of everyday movie goes, also forcing it to compete with fresher critical darlings.
Don't Worry, He Won't Get Far On Foot focuses on the story of an alcoholic cartoonist (Phoenix) whose life is irrevocably altered after a drunken car accident – at the hands of a fellow drunk. The cartoonist consequently becomes a quadriplegic, and is forced to undergo a series of emotional trials with the help of his Alcoholic Anonymous sponsor (Hill).
You can witness the best Jonah Hill performance yet over at amazon.com. But before you go ahead and do that, watch the trailer below.
And if you're looking for other ways to kill the time while we're in COVID-19 induced lockdown – here's a list of 101 things as prescribed by BH.