A booking agency has recently leaked a pricing sheet for some big-name music acts, revealing exactly how much it would cost to secure an appearance from Snoop Dogg, Post Malone, and many more.
Suffice it to say this pricing sheet raised more than a few eyebrows. Some due to how exorbitant of a fee certain artists charge, some due to how shockingly affordable other artists are.
Acts that charge roughly about what you'd expect in exchange for their chart-topping and rhythmic talents include:
21 Savage: US$120,000
Anderson Paak.: US$100,000-125,000
Big Sean: US$150,000-200,000
The Roots: US$100,000+
Tyler, the Creator: US$75,000-125,000
Snoop Dogg: US$75,000-100,000
Skepta: US$75,000-100,000
Solange: US$150,000
Kid Cudi: US$100,000
Post Malone: US$150,000-200,000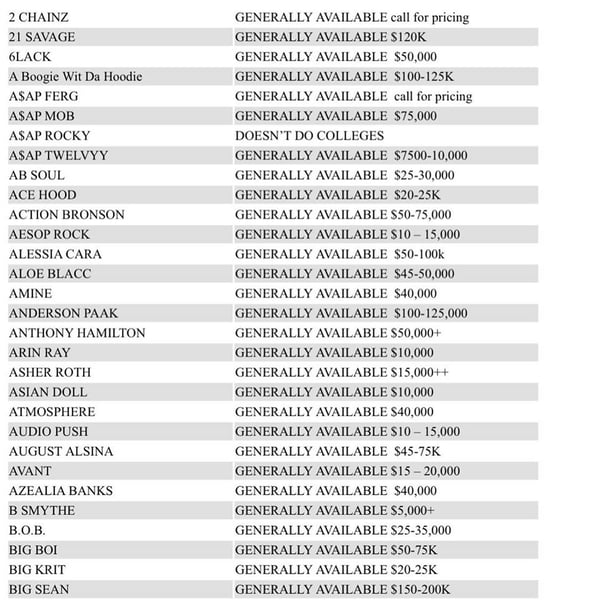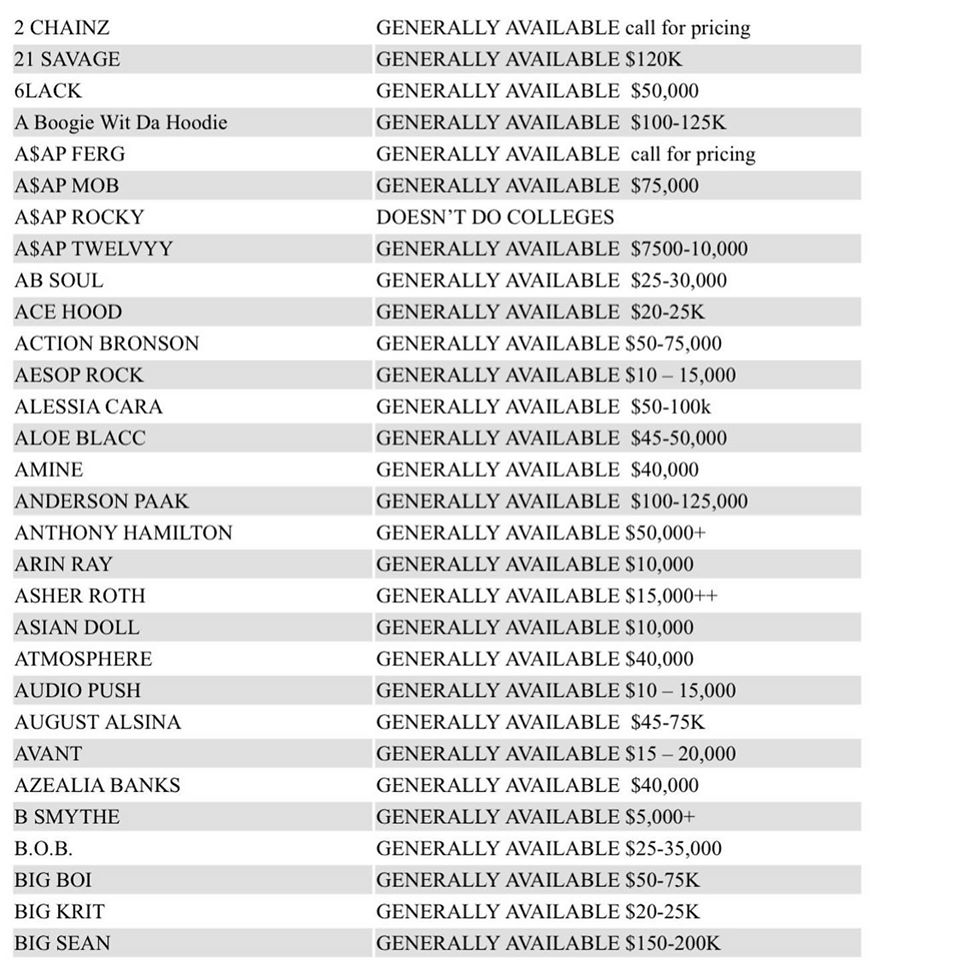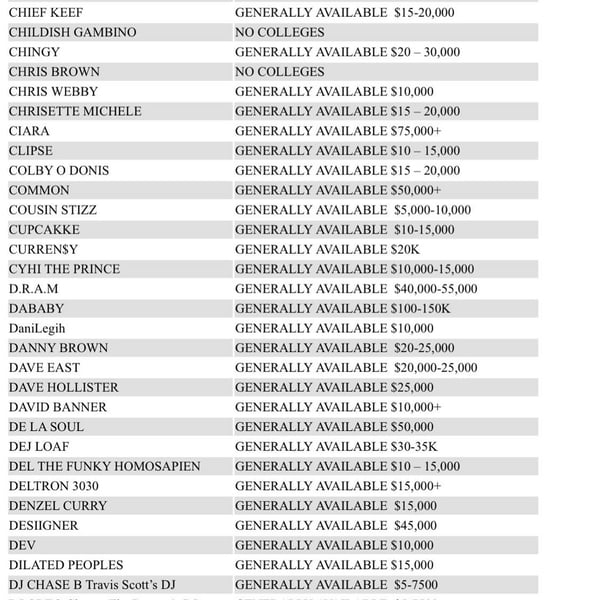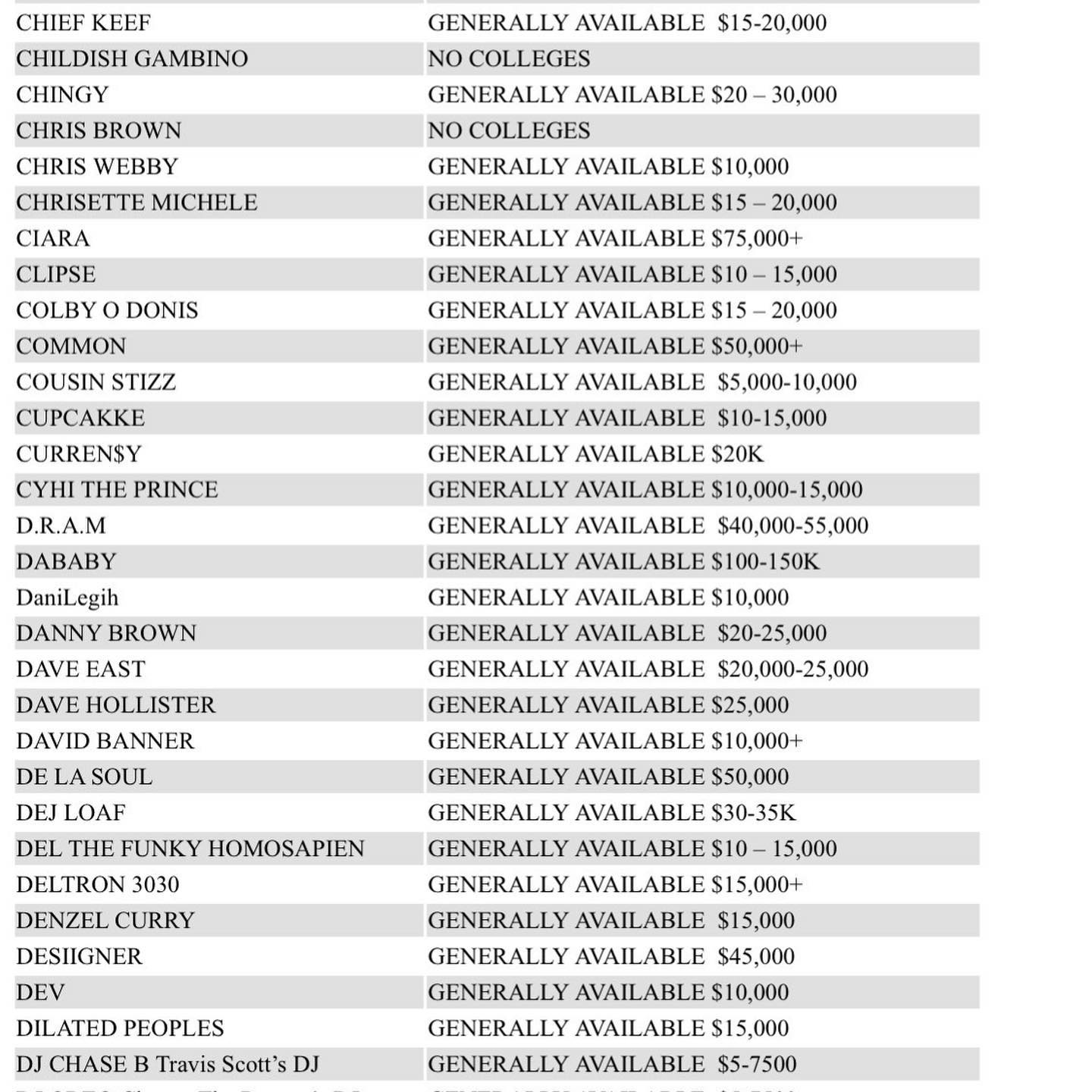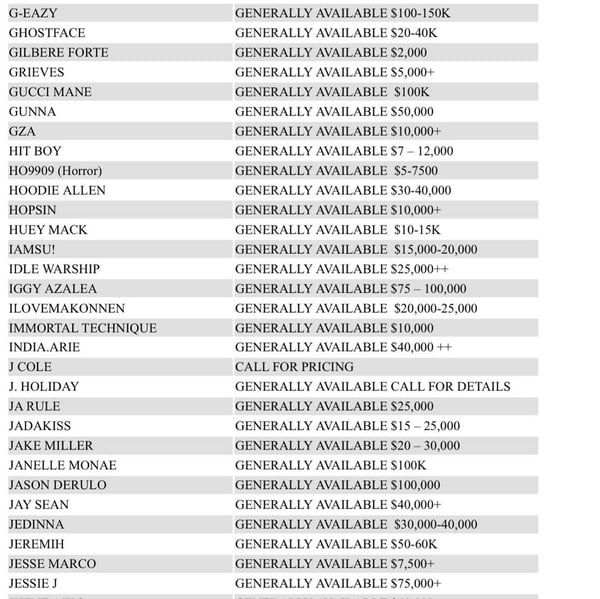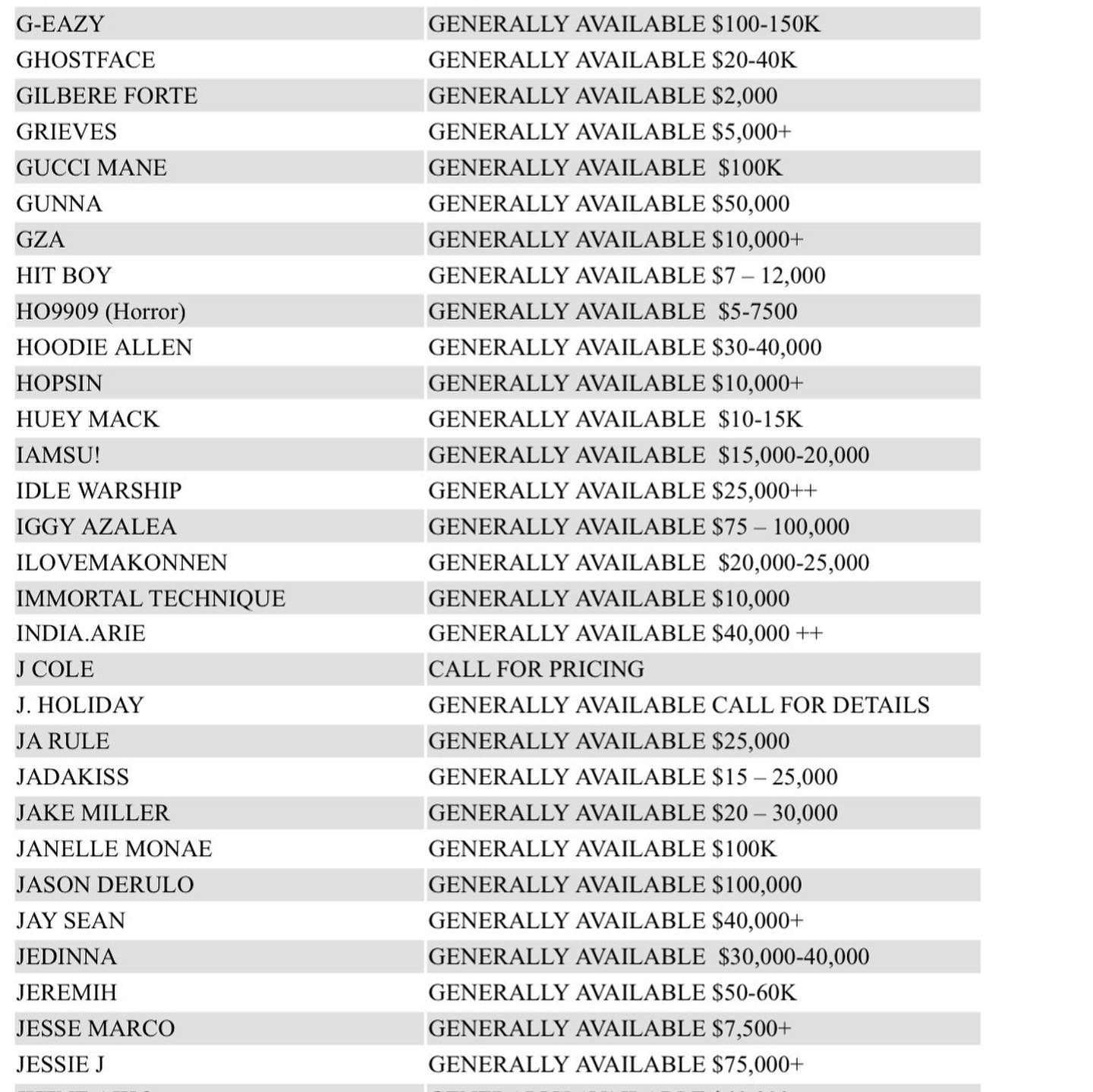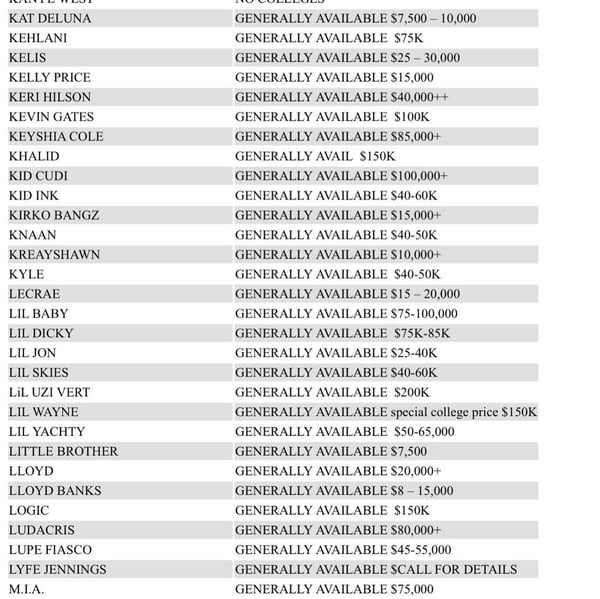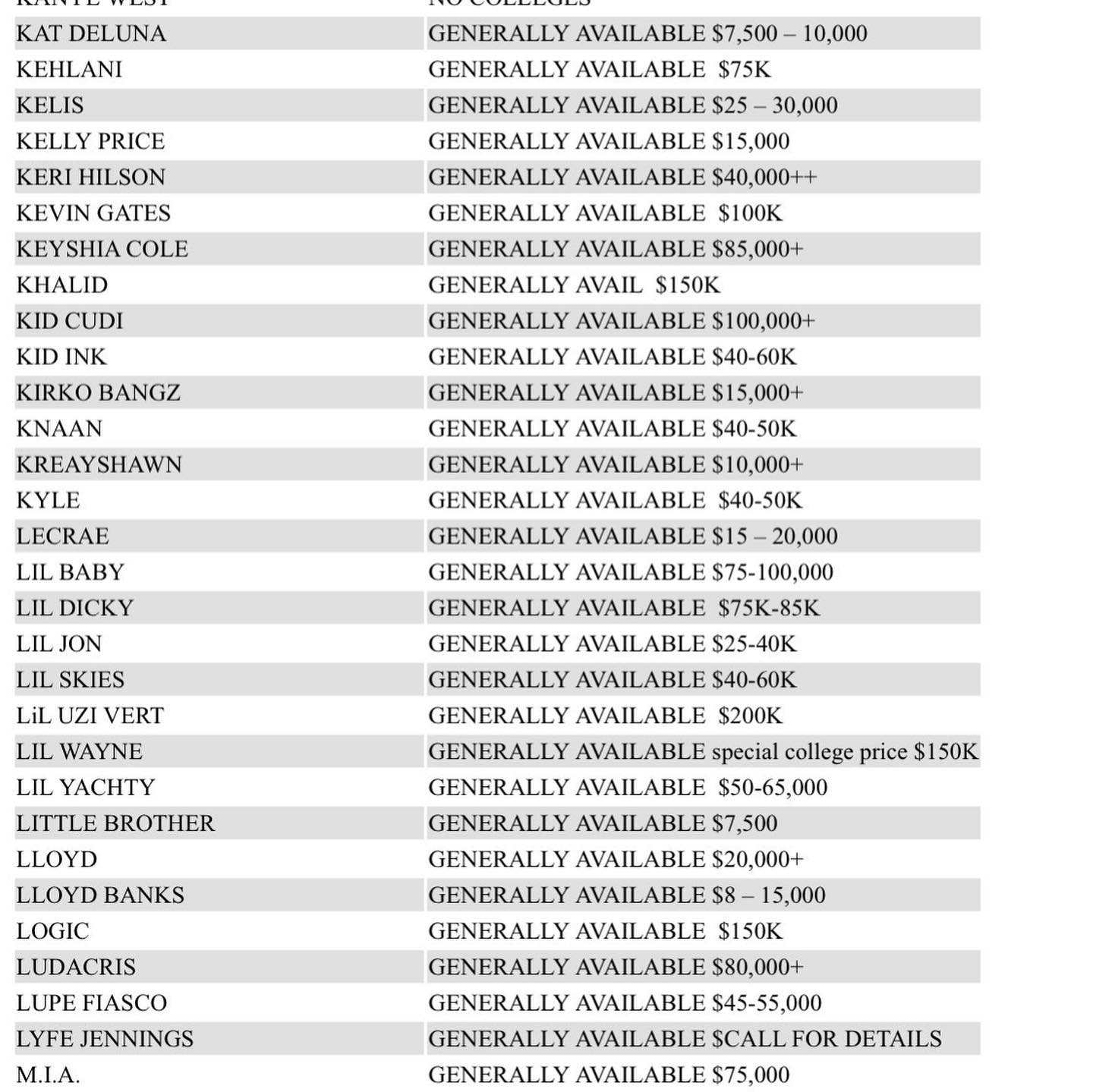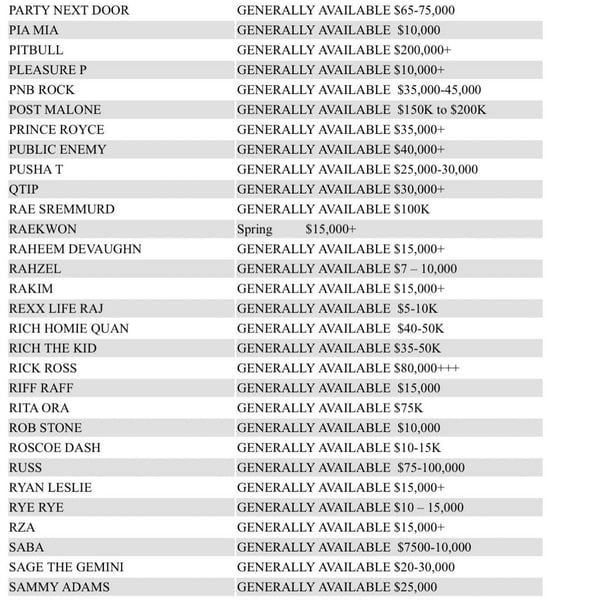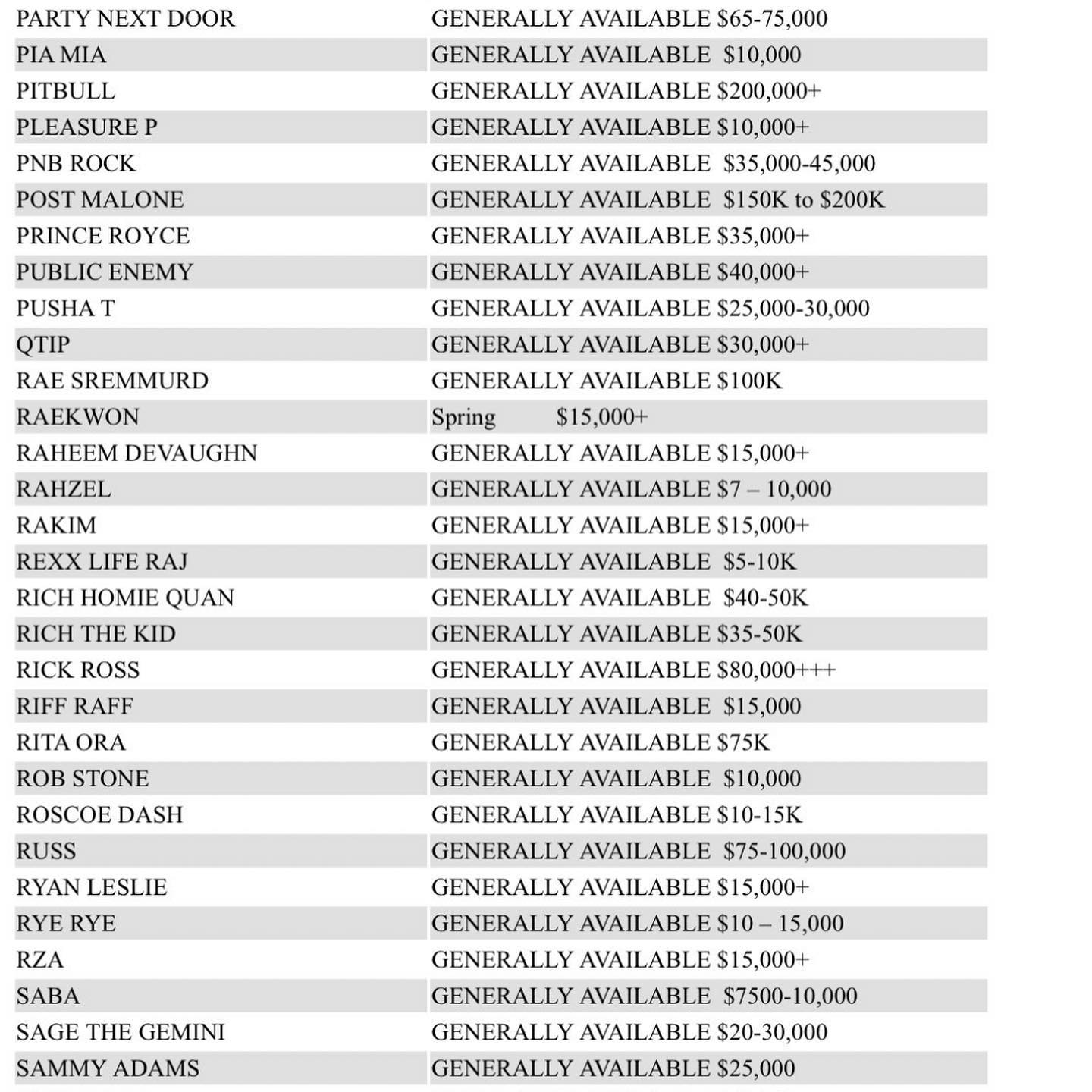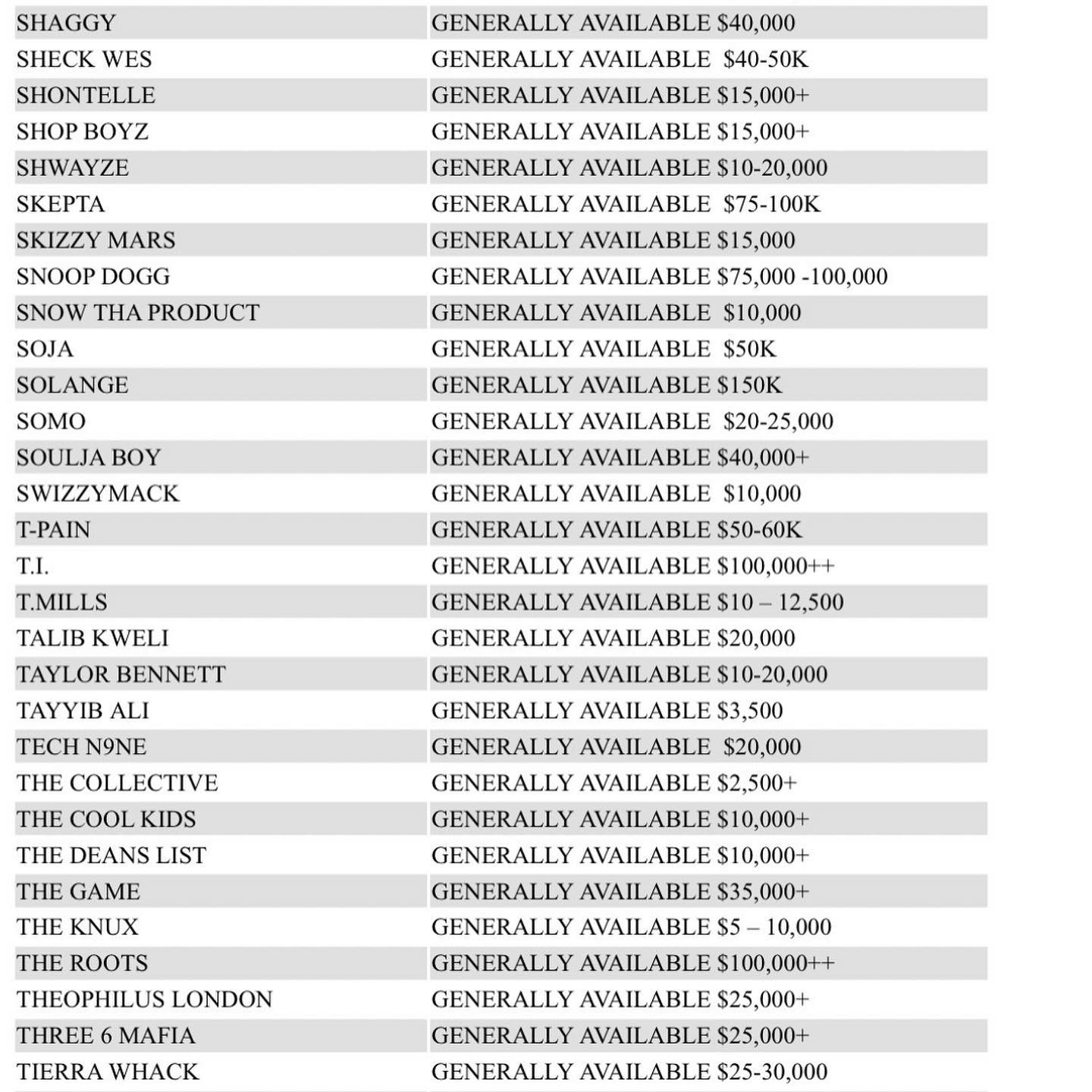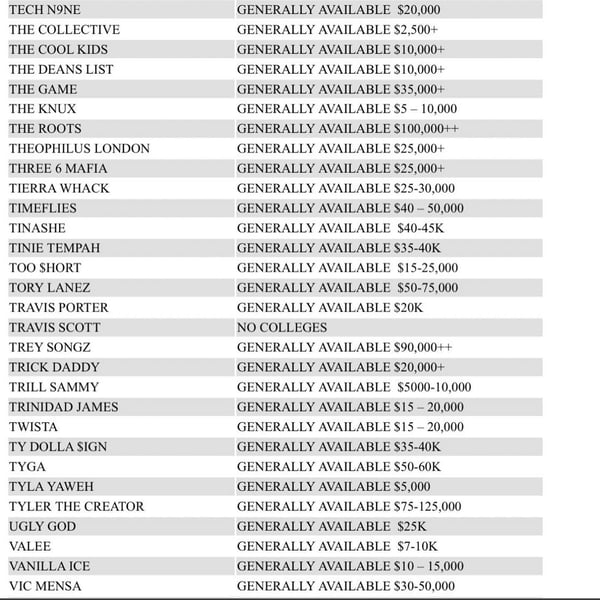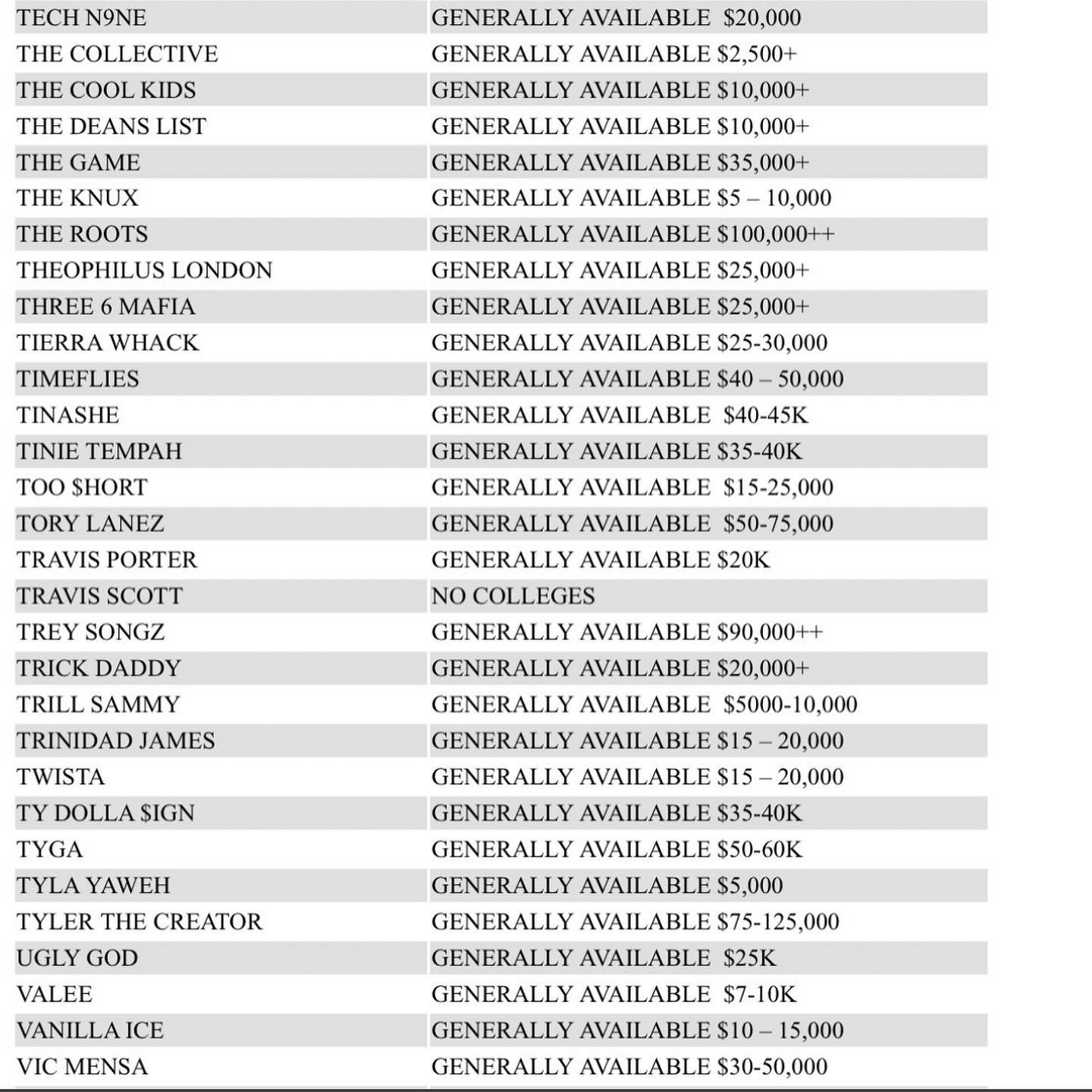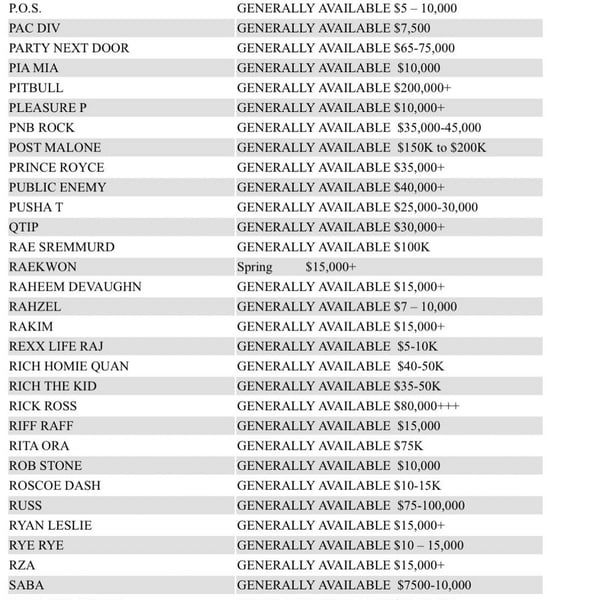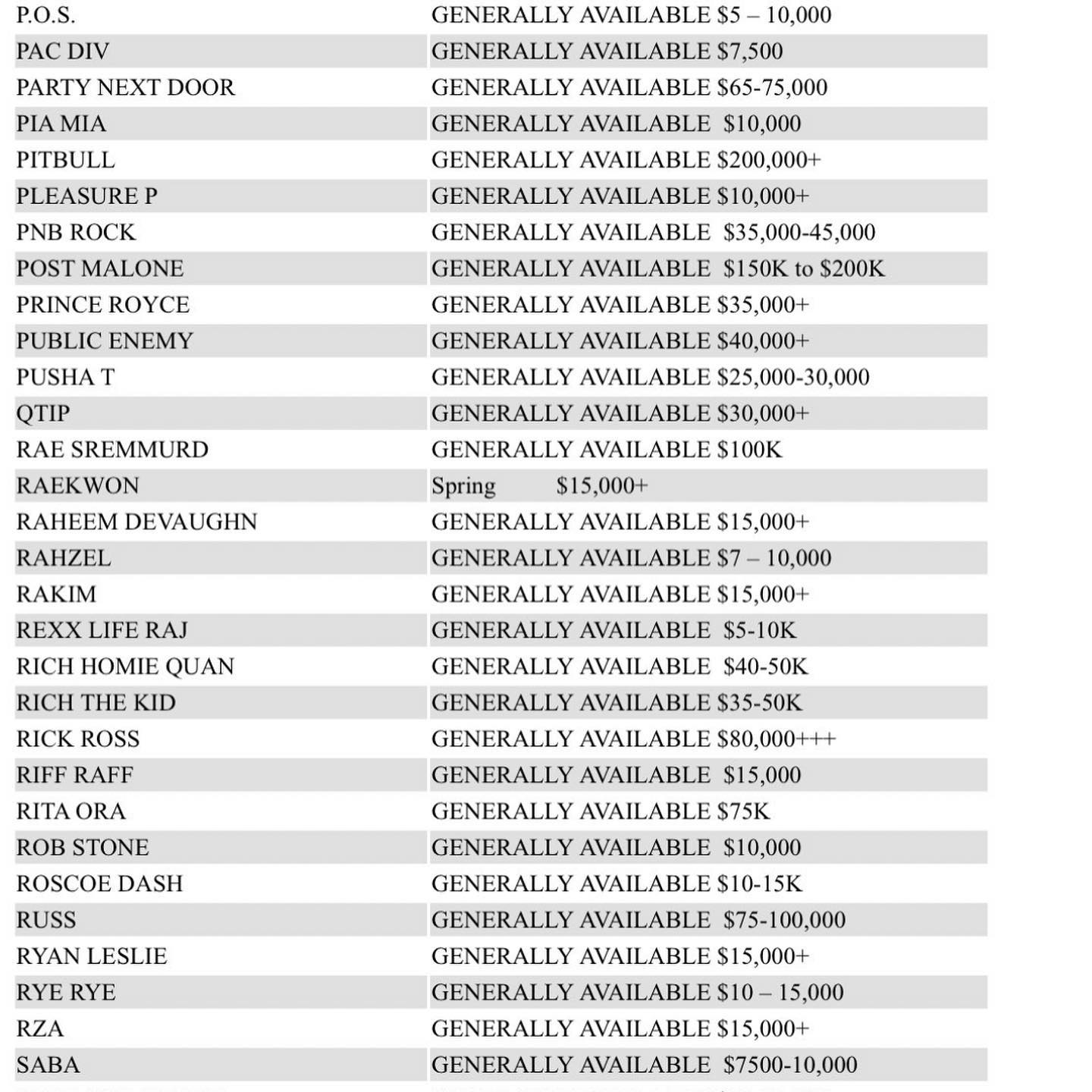 Others artists that charge a price that seems a little more… inflated include the likes of Lil Uzi Vert at US$200,000 and Logic at US$150,000. None, however, baffle me as much as Pitbull who comfortably demands US$200,000+. Which leads us to believe Mr. Worldwide must service a well-paying niche demand…
Major, major headlining acts like 2 Chainz, A$AP Rocky, J. Cole, Childish Gambino, and Travis Scott apparently have quotes too high to be officially listed. Next to their names is simply a note that either reads "NO COLLEGES" or "CALL FOR PRICING".
Among those who fall under the category of being "shockingly affordable" include Wu-Tang Clan's Raekwon and Rza at a modest US$15,000, with Ghostface Killah at a slightly higher rate of US$20,000-40,000.
Additionally, The Game comes in at US$35,000+, with RIFF RAFF at US$25,000, Denzel Curry at US$15,000, and Vanilla Ice at US$10,000-15,000. Although maybe that last one isn't so surprising…
Check out the full leak in the gallery above.