As the vaccination rates climb, case numbers go down, and the world begins to re-open up again, there's a good portion of us – particularly in NSW – who are counting the minutes until "Freedom Day" arrives. For the rest of you poor bastards required to serve a slightly longer sentence indoors, however, there are other ways to pass the time. Like the 9,090-piece LEGO Titanic set arriving at the beginning of next month.
The legendary toy company's second-largest release is a 1:200 faithful recreation of the ship which requires no further introduction due to its red-hot 1,500 body count, as well as the Academy Award-winning James Cameron film starring Leonardo DiCaprio and Kate Winslet (though not in that order).
RELATED: The Official LEGO Seinfeld Build Set Has Arrived
---
---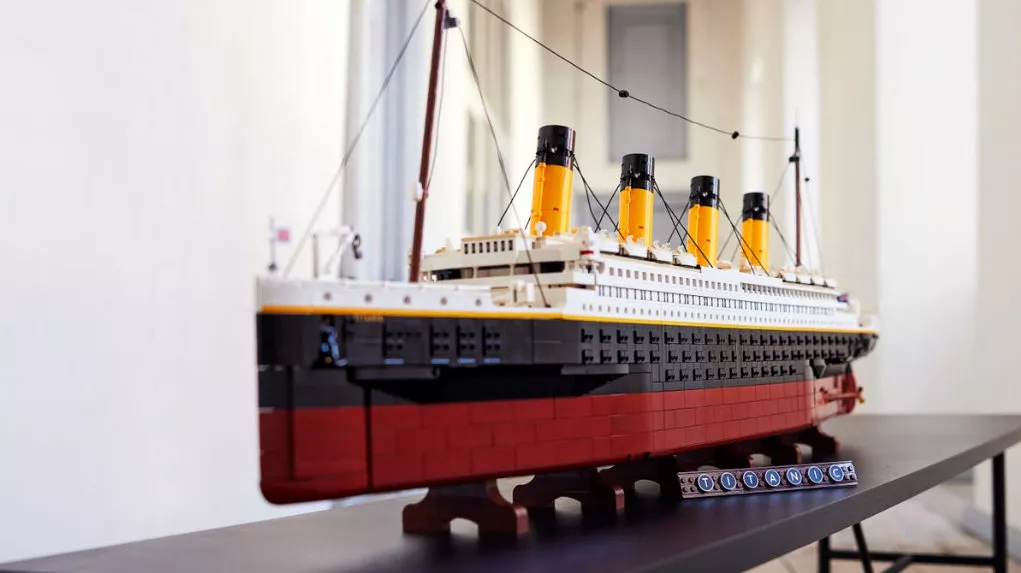 True to its real-life counterpart's reputation, this bad boy paks some serious heft. Aside from being a few pieces short of becoming LEGO's largest-ever release – an honour which belongs to a certain 11,695-piece world map that hit shelves earlier this year – the Titanic set measures up to 135 centimetres in total length.
The sheer scale isn't the only thing that's accurate about it, either. If you think the exterior is remarkably detailed, the interior will likely have you going ape shit. We're talking turning propellers, piston engines, a grand staircase, boiler room, smoking lounge, swimming pool, tension lines, working anchor, and plenty of other breakaway components. The best part? If you get bored, you can reenact its demise and start building all over again.
The 9,090-piece LEGO Titanic set will set you back $999.99 and will be available from November 1st (pre-order yours below today) – check it out below.