Here we have it – all in one article. Start your year off right by watching the trailers for our most-anticipated films of 2020.
You can kick it off with Sam Mendes's Golden Globe-winning 1917, which lands in theatres this Thursday, followed by promptly marking your calendars with all ten release dates.
1917
---
---
Directed: Sam Mendes
Starring: George MacKay, Dean-Charles Chapman, Mark Strong, Richard Madden, Colin Firth, Benedict Cumberbatch
Release Date: January 9th
From the director of Skyfall and Spectre comes a modern war epic about the First World War that's been compared to Saving Private Ryan. The film follows two young British soldiers as they attempt to hand-deliver a crucial message (and styled through the camera to appear as if it's a single shot).
Uncut Gems
Directed: Josh & Benny Safdie
Starring: Adam Sandler, Lakeith Stanfield, Kevin Garnett, Idina Menzel, The Weeknd
Release Date: January 31st
Adam Sandler makes a spectacular return to form with his dramatic talents, with some even pegging him to land an Oscar for his performance. Uncut Gems follows a charismatic New York City jeweller and compulsive gambler looking for his "next big score." This involves a series of high stakes bets and owing a lot of dangerous people money which obviously puts a lot of people in the crosshairs.
Bad Boys For Life
Directed: Adil El Arbi & Bilall Fallah
Starring: Will Smith, Martin Lawrence, Vanessa Hudgens
Release Date: January 17th
---
---
Alright, look, we're well aware this will likely be trash tier popcorn entertainment but for the sake of nostalgia (and the sake of completing the trilogy), we're willing to stick it out. One last time before Hollywood's three Rs. Retirement, reboot, repeat.
No Time To Die
Directed: Cary Fukunaga
Starring: Daniel Craig, Rami Malek, Léa Seydoux, Ana de Armas, Jeffrey Wright, Christopher Waltz, Ralph Fiennes
Release Date: April 2nd
This entry needs no explanation nor further hype. From what little we've seen so far, Daniel Craig's send-off as the storied 007 promises to be a big one. Line up accordingly.
Top Gun: Maverick
Directed: Joseph Kosinski
Starring: Tom Cruise, Miles Teller, Jennifer Connelly, Jon Hamm, Ed Harris, Val Kilmer
Release Date: June 26th
Again, another entry that needs no explanation nor further hype. This one has been a long time coming, and old mate TC is pulling out all the stops in true action movie star fashion.
TENET
---
---
Directed: Christopher Nolan
Starring: John David Washington, Robert Pattinson, Elizabeth Debicki, Michael Caine, Kenneth Branagh
Release Date: July 17th
As per the Christopher Nolan brand, cinema fans will get to enjoy yet another mind-bending flick which involves espionage, preventing WWIII, with an element of time travel.
The King's Man
Directed: Matthew Vaughn
Starring: Ralph Fiennes, Gemma Atterton, Rhys Ifans, Daniel Bruhl, Djimon Hounsou, Charles Dance, Harris Dickson
Release Date: September 18th
Go back to where it all started. Before Eggsy, Harry, and Merlin. Before the high-tech innovations. There were just a few exceptionally skilled individuals willing to do what needed to be done.
Venom 2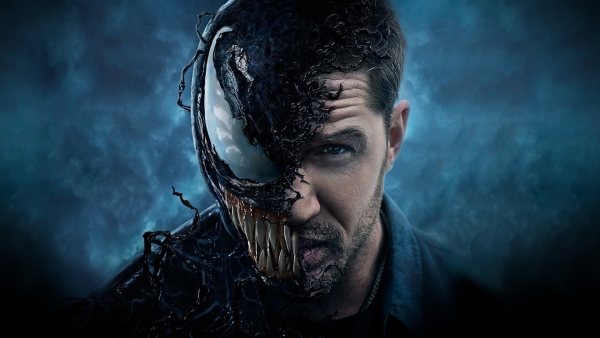 Directed: Andy Serkis
Starring: Tom Hardy, Woody Harrelson, Michelle Williams, Naomie Harris
Release Date: October 2nd
After the surprise hit of the first instalment, it comes to no surprise that a second would come into fruition. Tom Hardy will once again adorn the black alien symbiote as the titular Venom with rumours of Tom Holland's Spider-Man also making an appearance.
Coming 2 America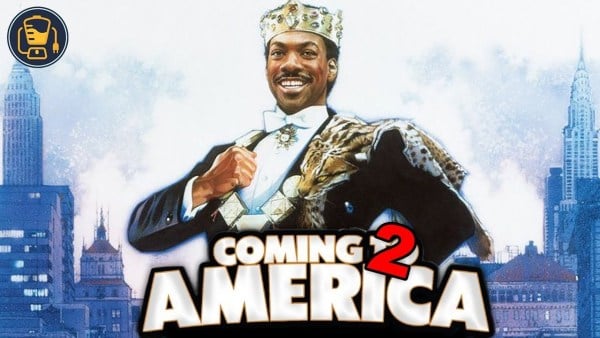 Directed: Craig Brewer
Starring: Eddie Murphy, Arsenio Hall, Leslie Jones, Tracy Morgan, Wesley Snipes, James Earl Jones
Release Date: December 18th
---
---
We have some reservations about this one. It definitely leans more towards the Bad Boys end of the spectrum when it comes to long-awaited follow-ups as opposed to the Top Gun end of the spectrum. But I guess we'll just have to wait and see…
Dune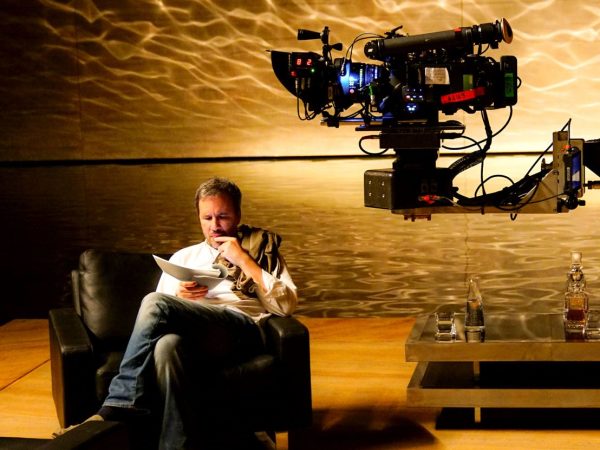 Directed: Denis Villeneuve
Starring: Timothée Chalamet, Rebecca Ferguson, Oscar Isaac, Josh Brolin, Stellan Skarsgard, Dave Bautista, Zendaya, Jason Momoa, Javier Bardem
Release Date: December 18th
This is a project that positively screams ambition and potential. Though Sicario and Bladerunner 2049 director, Denis Villeneuve, certainly has his work cut out for him. For those who are unaware, this sci-fi epic is an adaptation of the 1965 Frank Herbert novel of the same name and has long been labelled "unfilmable". David Lynch tried and failed once with Kyle MacLachlan. But just look at the cast (and consider the mammoth talent behind the camera including Hans Zimmer). This is definitely one to look out for.
RELATED: Behind-The-Scenes Clip Shows Tom Cruise's Stuntwork In 'Top Gun: Maverick'