The early reviews are in for the upcoming World War I epic, 1917 – and it's extremely positive. Several critics are already hailing Sam Mendes' latest directorial effort as a cinematic masterpiece, but the standout praise that caught our eyes has got to be "the best war film since Saving Private Ryan".
Anyone paying attention could have predicted this very outcome. This was no mere coincidence but rather a perfect chemical equation. Mendes has reunited with the legendary cinematographer, Roger Deakins, as well as celebrated composer, Thomas Newman.
---
---
Incidentally, all three previously collaborated for both Bond films Skyfall and Spectre. And it would appear that all three have once again tapped into their maximum potential. Lightning might be impossible to bottle twice, but movie magic of this calibre is apparently business as usual with the dream team of Mendes-Deakins-Newman.
1917 has been an ambitious project from day one. Based on firsthand recounts from Mendes' own grandfather, the film will reportedly appear as if it was shot in a single take. You can imagine the elaborate choreography involved, but if anyone were to pull it off seamlessly (pun intended), it would be the one and only Roger Deakins.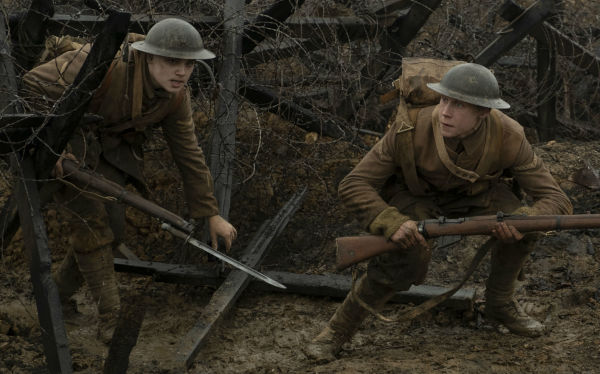 1917 stars George MacKay, Dean-Charles Chapman, Benedict Cumberbatch, Richard Madden, Colin Firth, and Mark Strong. The film is set for wider theatrical release on December 25th of this year (Christmas Day).
RELATED: A Breathtaking Tribute To Roger Deakins' Incredible Career