Perhaps the most on-brand chapter of Dennis Rodman's entire mythology is receiving the feature-length movie treatment with 48 Hours In Vegas. As you will have gathered from the title alone, the forthcoming cinematic masterpiece will depict his infamous 48-hour bender which took place in the middle of the 1998 NBA Finals (Chicago Bulls vs Utah Jazz).
The story recently regained mainstream attention thanks to Michael Jordan in ESPN's The Last Dance. But for those of you who somehow managed to escape the global hysteria of reliving the Chicago Bull's glory days / Jordan Fever 2.0, this was a legendary moment when Rodman proved a bloke could really do it all. "All" encompassing sinking piss, having a red-hot punt, going home to Carmen Electra… and still win an NBA Championship. It simply requires you to be, as the kids say nowadays, built different.
Who exactly has been tasked with preserving this crucial bit of sesh history? Phil Lord & Chris Miller, of course, who you will have previously encountered through 21 Jump Street, 22 Jump Street, Cloudy With A Chance Of Meatballs, and Spider-Man: Into The Spider-Verse. The duo's production company Lord Miller will collaborate with Lionsgate on this project, bringing producer Aditya Sood along with them. Sood will be joined by the likes of Ari Lubet, Will Allegra, as well as Dennis Rodman himself. Jordan VanDina (The Binge, Cocaine Hippos, What Would Diplo Do?) has been tapped to pen the screenplay.
---
---
RELATED: 7 Times Dennis Rodman Was The Loosest Unit On Earth
Here's the official synopsis for 48 Hours In Vegas – the Dennis Rodman story:
Las Vegas, Nevada. 1998. The NBA Finals are in full swing. The Chicago Bulls are on the verge of completing their second three-peat in eight years. 

And Dennis Rodman - a groundbreaking cultural presence on and off the court and the team's iconoclastic future Hall of Famer, defensive specialist, rebounding genius - has just bravely told coach Phil Jackson that he needs 48 hours in Vegas. Naturally, it is a request that Jackson honours. 

Inspired by two whirlwind mythic days in Sin City, Lionsgate's 48 Hours in Vegas will take audiences on Rodman's madcap adventure with his skittish assistant GM, and will detail a budding friendship that neither one of them ever thought was possible, but will end up solving both of their problems.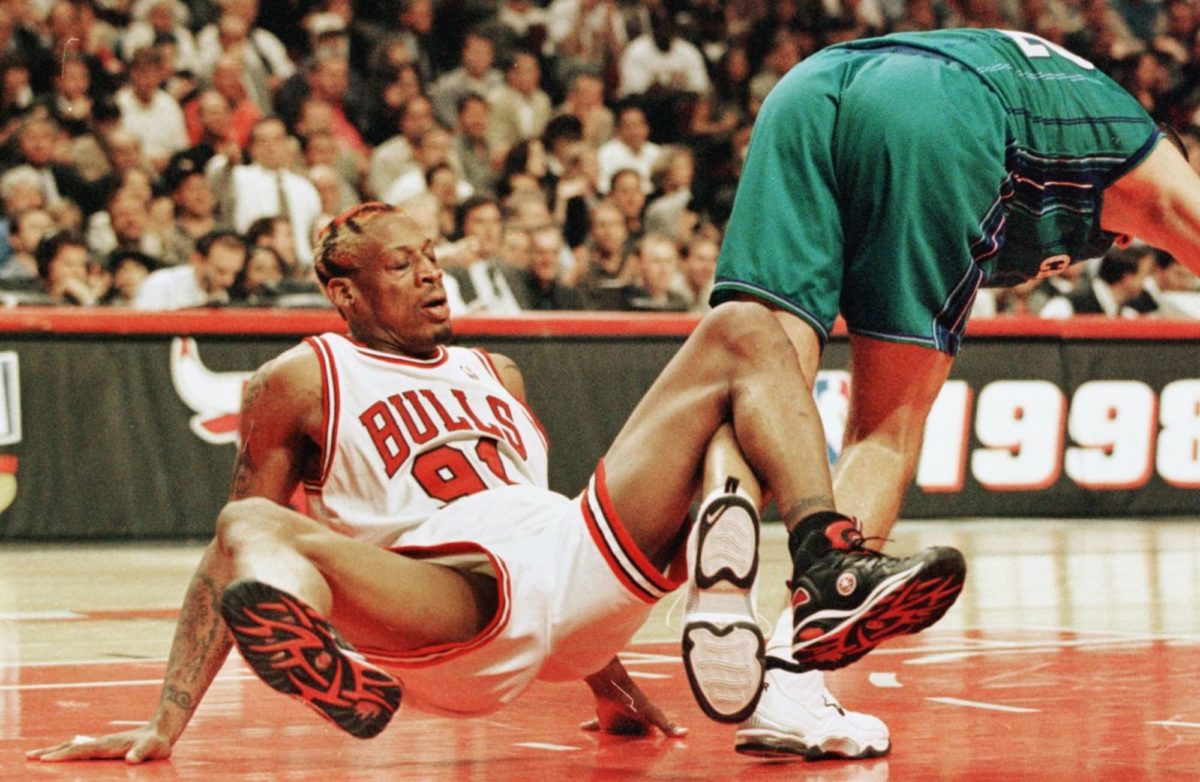 RELATED: 7 Times Michael Jordan Took It Personally
"Dennis refused to follow the herd," explains Phil Lord & Chris Miller via statement.
"That is what made him a target and it's also what made him a star. His weekend in Las Vegas is full of fun and hijinks but it is also full of important questions about the way public figures and workers are treated, especially when their individuality is expressed so vividly."
"There's only one Dennis Rodman," says Nathan Kahane, President of Lionsgate's Motion Picture Group.
"In 1998, there was nobody on Earth who'd be more fun – or maybe more dangerous – to party with. And yet, that's not even half of who he is. This movie takes you on an unforgettable ride with the myth, the legend and also the man that Dennis is, behind everything you think you know."
---
---
"We could not be more thrilled to be working with Phil, Chris, Aditya, Ari, Will, and Jordan, and above all, Dennis, whose amazing career and life will make for an off-the-wall hilarious yet completely human and emotional movie. You think you know anything about 'The Worm?' Just you wait!"
It almost goes without saying. but this is definitely one to look out for. Keep an eye out here for the 48 Hours In Vegas casting news, release date, and eventual trailer.