If the initial announcement that a screen adaptation of Tom Clancy's 1993 novel Without Remorse had survived development hell and would finally be hitting Amazon Prime Video wasn't exciting enough, maybe the first trailer will get your freak juices flowing.
Starring Michael B. Jordan as US Navy SEAL turned CIA operative John Clark – Tom Clancy's second most well-known character in the Jack Ryan universe – the upcoming action/thriller has been co-written by Will Stapes and Taylor Sheridan (Sicario, Yellowstone), the latter of whom finds himself reunited with director Stefano Sollima (Sicario: Day of the Soldado).
Without Remorse tells the origin story of Navy SEAL John Clark – real name: John Kelly – who uncovers an international conspiracy while seeking justice for the murder of his pregnant wife at the hands of Russian soldiers. When Kelly joins forces with fellow US Navy SEAL Karen Greer (portrayed by Jodie Turner-Smith) and shadowy CIA agent Robert Ritter (portrayed by Jamie Bell), the mission unintentionally exposes a covert plot that "threatens to engulf" both the US and Russia in an all-out war.
---
---
RELATED: 'Superman' Reboot In Development With J.J. Abrams (Potentially Starring Michael B. Jordan)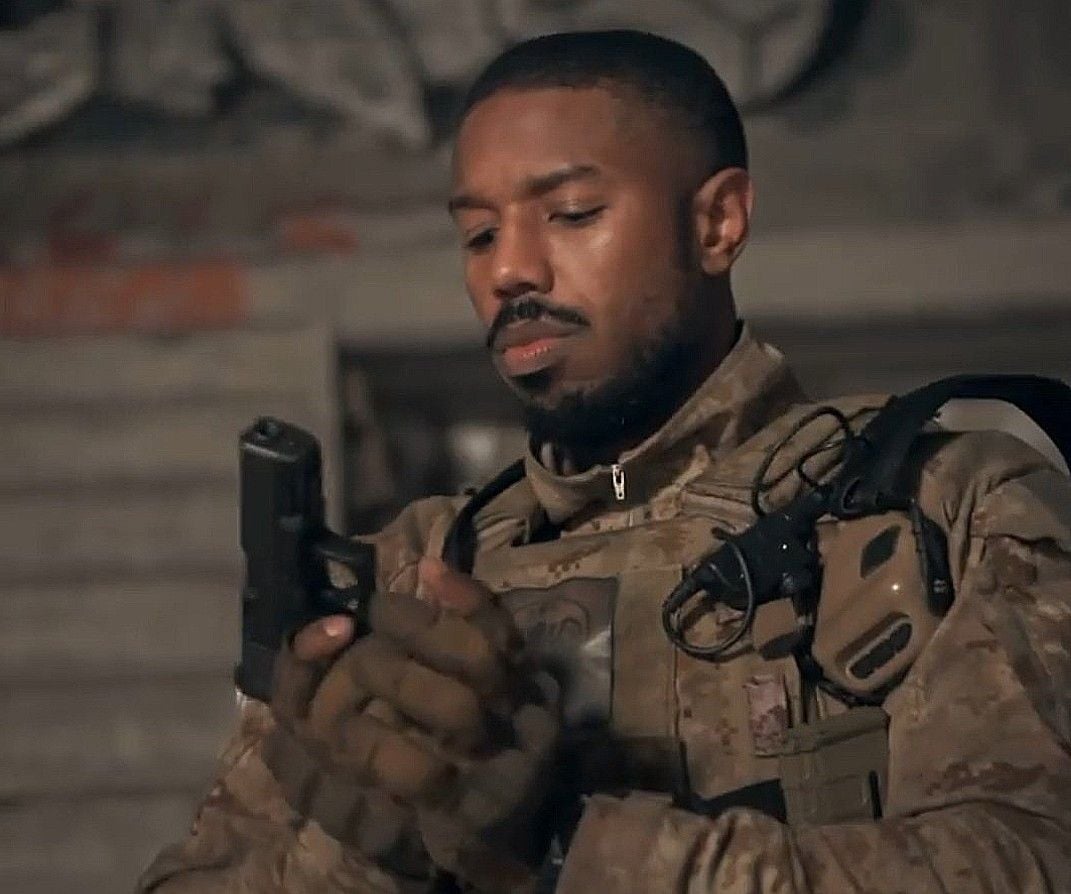 "Torn between personal honour and loyalty to his country, Kelly must fight his enemies without remorse if he hopes to avert disaster and reveal the powerful figures behind the conspiracy."
Joining Jordan, Turner-Smith, and Bell will be quite the array of dramatic talent, which includes Guy Pearce, Luke Mitchell Lauren London, Jacob Scipio, Jack Kesy, Brett Gelman, Todd Lassance, Cam Gigandet, and more. And as an added bonus, Sigur Ros frontman Jónsi has accomplished what will undoubtedly be an atmospheric soundtrack.
As we've previously noted, this will in fact be a two-part affair. In 2018, it was confirmed that Michael B. Jordan had signed on to play US Navy Seal John Clark for Without Remorse as well as its chronological follow-up: Rainbow Six. Yes, assuming everything goes to plan this time around, we're also on track to receive a Rainbow Six adaptation. This marks the third incarnation of John Clark in film after Willem Dafoe in Clear & Present Danger (1994) and Liev Schreiber in The Sum of All Fears (2002).
Without Remorse will stream via Amazon Prime Video starting from April 30th – watch the first full-length trailer above.