Tom Holland has reunited with fellow Marvel creatives/the most productive directors in Hollywood right now – Joe & Anthony Russo – for what may be his grittiest and most nuanced role yet. And based on what has been teased in the first trailer for Apple TV+'s Cherry, it's also shaping up to be his most captivating performance in recent history.
Based on the semi-autobiographical novel written by Nico Walker in federal prison, Holland will tackle a character who resembles the majority of his roles from the outset – young, fresh-faced, naïve, and idealistic – before a series of ill-advised life decisions leads him directly into rather dire circumstances.
Dropping out of college to serve as an army medic in Iraq… returning a decorated war hero but at the cost of his mental health… spiralling out of control due to a lethal combination of undiagnosed PTSD and drug addiction – before resorting to a career of bank robbery (because drug addictions do tend to become expensive).
---
---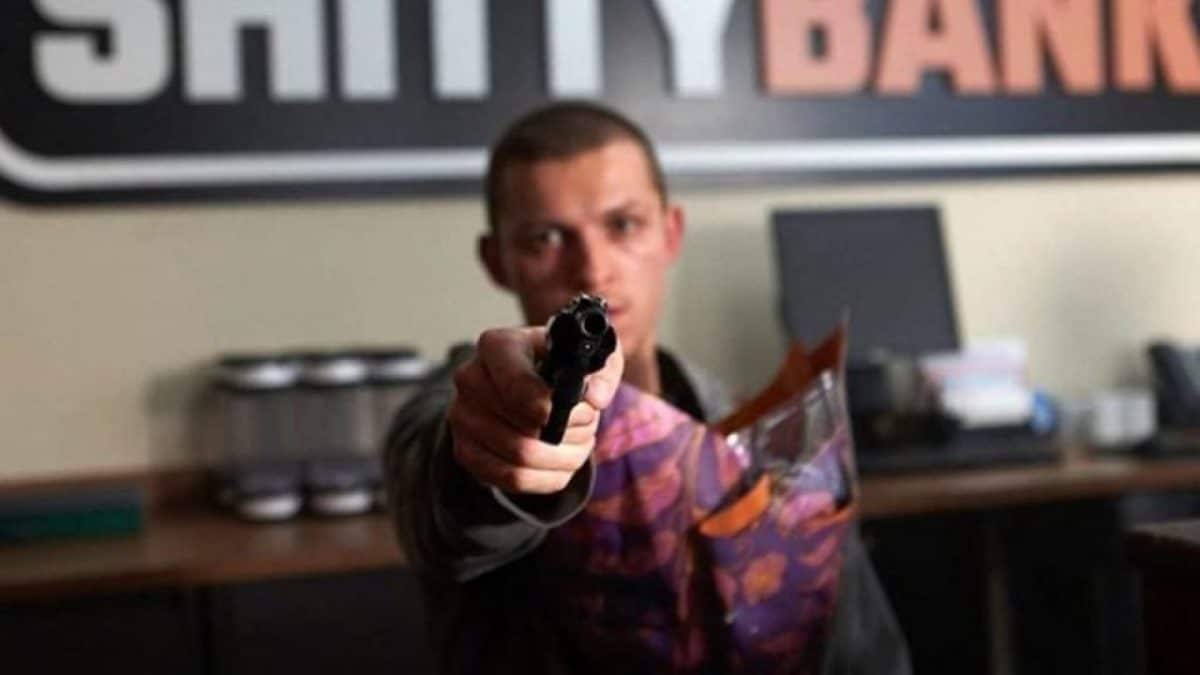 RELATED: The Most Highly Anticipated Films Of 2021
This story of Nico Walker has been highly-anticipated by both audiences as well as industry figures for some time now. In August of 2018, the Russo Brothers snapped up the rights almost immediately after it hit shelves via their production company AGBO, beating out larger studios like Warner Bros. But it does appear that they've made the right decision, given how many copies it sold and this preview of what's to come.
Tom Holland will be joined by Ciara Bravo, a former child star who has recently been making her own transition into harder-hitting projects such as To The Bone. Additionally, appearances from Jack Reynor, Michael Rispoli, and even Michael Gandolfini – who's set to portray a younger version of his father's most notable role in the upcoming Sopranos prequel, The Many Saints of Newark – can also be expected.
Cherry will premiere at select theatres on February 26th and become available to stream on Apple TV+ on March 12th – check out the trailer above.