I'll be entirely honest. Despite last month's reportage indicating the Avatar sequel was finally arriving with a teaser trailer being unveiled during the theatrical screenings of Doctor Strange In The Multiverse of Madness… there was still an air of uncertainty. After all, this was a film James Cameron had promised eight years ago. But here we are, (thankfully) proven wrong, and writing about the very first Avatar: The Way Of Water trailer.
Consistent with what we heard from Las Vegas' CinemaCon 2022 wherein footage was previewed, the teaser in question features sweeping CGI-laden shots of Pandora. In the years since the highest-grossing film ever, it appears Jake Sully (portrayed by Sam Worthington) and Netiri (portrayed by Zoe Saldana) have raised a family together among the peaceful Na'vi clans. Peace, however, is soon interrupted when the RDA mining operation returns to finish what they started. Apparently, there's more "unobtainium" to be collected. Lol.
RELATED: 'Top Gun – Maverick' Is Being Called "Better Than The Original" By Critics
---
---
"I know one thing," Worthington's Jake Sully can be heard telling Saldana's Netiri, intercut with the Na'vi ostensibly preparing for war.
"Wherever we go, this family is our fortress."
"I can get choked up just talking about it because I was able to see just 20 minutes of the second instalment right before the year ended last year, and I was speechless. I was moved to tears," Zoe Saldana reveals in real life.
"I think you really have to brace yourself for it, but it's going to be an adventure that you will not forget."
James Cameron himself previously made the hefty call of comparing his sci-fi series to The Godfather trilogy.
"It's a generational family saga… a continuation of the same characters and about what happens when warriors," explained the powerhouse director.
"Willing to go on suicide charges and leap off cliffs onto the backs of big orange Toruks, grow up, and have their own kids. Now, the kids are the change-makers. It's interesting."
---
---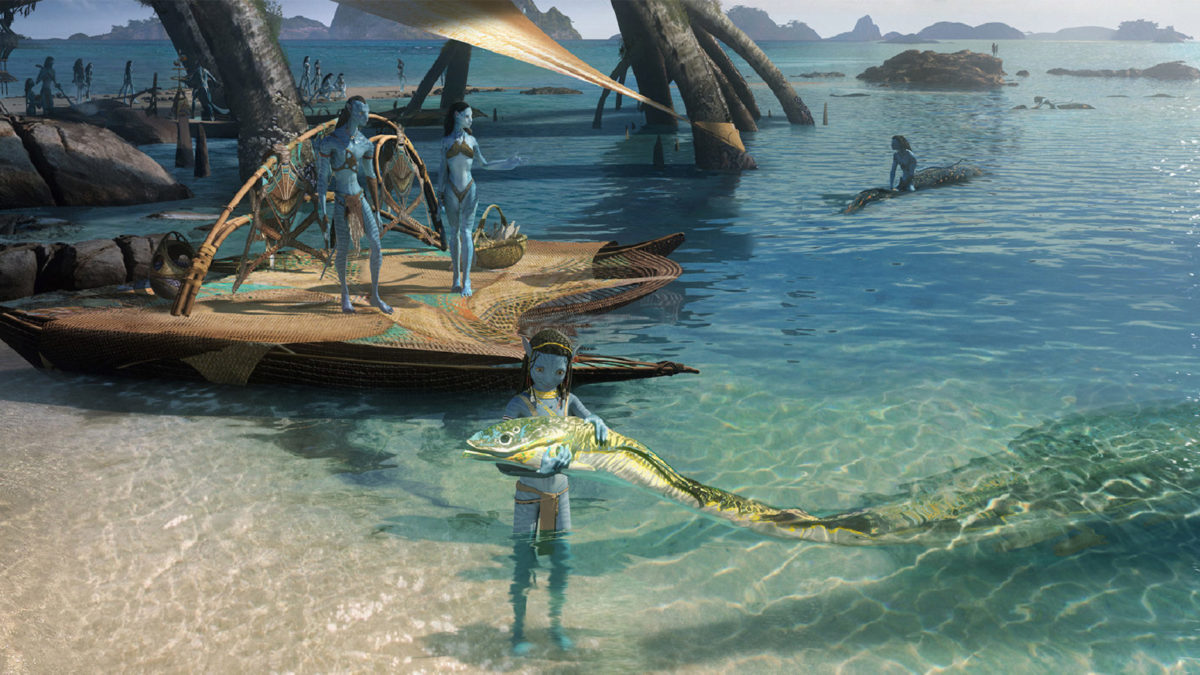 In addition to Worthington and Saldana, the cast has welcomed Kate Winslet, Edie Falco, Michelle Yeoh, Brendan Cowell, Vin Diesel, and even Jermaine Clement; while re-welcoming the likes of Giovanni Ribisi, Joel David Moore, Dileep Rao, Matt Gerald, and Sigourney Weaver – the latter's role currently marked as an unknown. Back in a 2014 interview, Weaver stated her character would not be the same one from the original.
Assuming the rest of the franchise's production timeline plays out as intended, here's when we can expect the remaining three films thereafter (titles subject to change):
Avatar 3: The Seed Bearer – December 20th of 2024
Avatar 4: The Tulkun Rider – December 18th of 2026
Avatar 5: The Quest for Eywa – December 22nd of 2028
James Cameron's Avatar: The Way Of Water, on the other hand, has December 16th of 2022 reserved for it's release date, giving competing blockbusters ample warning to steer fucking clear – check out the teaser trailer above.