Martin Lawrence has reassured the public that Bad Boys 4 is still going ahead, dismissing any ongoing speculation it was facing cancellation after co-star Will Smith slapped Chris Rock at the 2022 Oscars.
"We got one more at least," Martin Lawrence told Ebony Magazine.
Lawrence's sentiments echo that of Sony Pictures CEO Tom Rothman, who described the initial rumours the project had been scrapped as "inaccurate" during an interview with Deadline a few months prior.
---
---
RELATED: 'Top Gun 3'? Miles Teller Confirms Talks With Tom Cruise
"That movie's been in development and still is. There weren't any brakes to pump because the car wasn't moving," said Tom Rothman.
"That was a very unfortunate thing that happened, and I don't think it's really my place to comment," he said of the now-infamous incident with Chris Rock which effectively tarnished Smith's otherwise stellar career (and right before winning his first Academy Award for Best Actor with King Richard, no less).
"Except to say that I've known Will Smith for many years, and I know him to be a good person. That was an example of a very good person having a very bad moment in front of the world. I believe his apology and regret is genuine, and I believe in forgiveness and redemption.
As one of the last blockbusters to hit cinemas in 2020 before COVID-19 brought the world to its knees, the previous instalment – Bad Boys For Life – was the year's biggest Hollywood movie by default, generating over $426.5 million in box office receipts.
The closest competition it had was Christopher Nolan's Tenet ($365.3 million), followed by Sonic The Hedgehog ($319.7 million), and Dolittle starring Robert Downey Jr ($245.4 million). The only flicks to beat Bad Boys For Life that year were Chinese war epic slash propaganda The Eight Hundred and feature-length anime adaptation Demon Slayer The Movie: Mugen Train.
RELATED: Jamie Foxx & Snoop Dogg Hunt Vampires In Netflix's Batshit Insane 'Day Shift'
---
---
Coupled with the fact the first film directed by Michael Bay earned over $141 million against a comparatively meagre $19 million budget while Bad Boys II (also directed by Micahel Bay) raked in over $272 million against a far heftier $120 million budget, and you can begin to understand why nothing could stop this gravy train.
"It was big," the comedian added in regards to launching the Bad Boys franchise alongside Will Smith back in 1995.
"For us to come together and prove that we can deliver, and we can pull people into the box office – that two Black stars, two sitcom stars [The Fresh Prince of Bel-Air & Martin], could make money at the box office [was huge]."
"I didn't go to college, so I felt TV was my college years. I felt with movies, I had graduated; it was just different."
Here's what we know so far about the fourth film.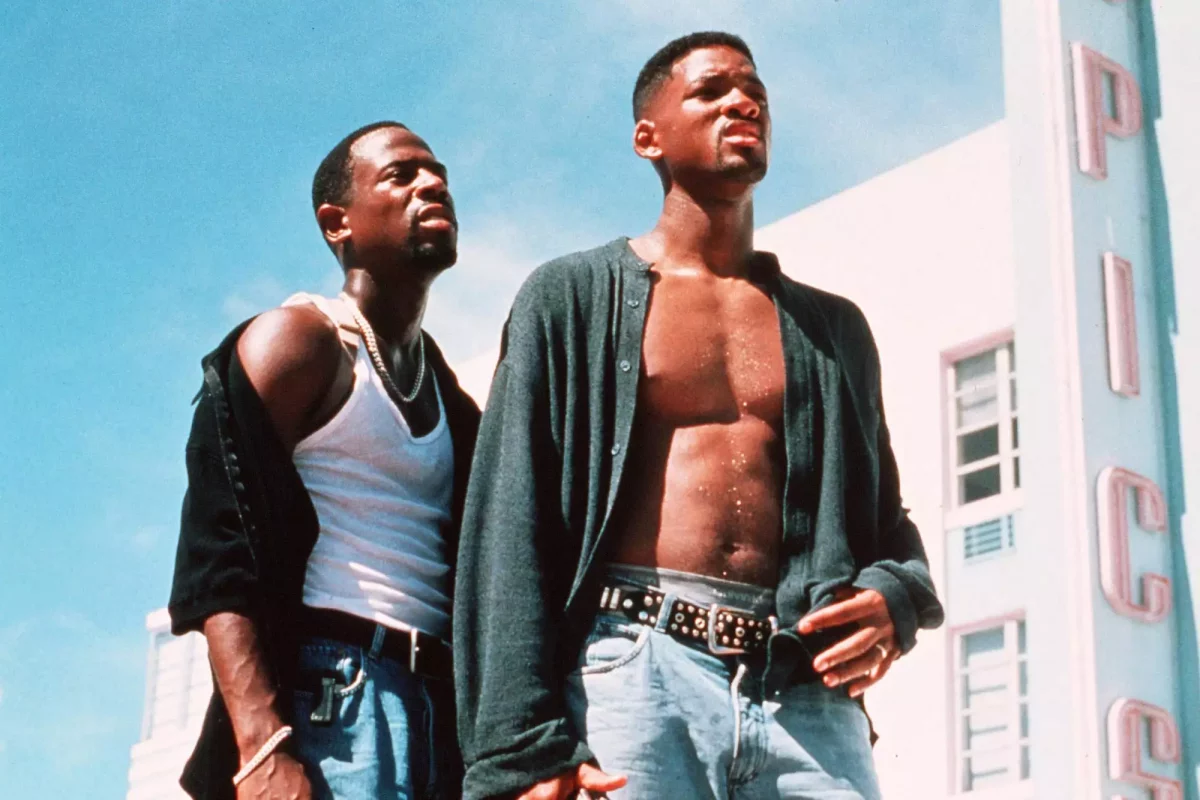 Bad Boys 4: Everything We Know So Far
Has Bad Boys 4 been confirmed?
As outlined above, Bad Boys 4 has indeed been confirmed by both Sony Pictures chairman Tom Rothman and Martin Lawrence.
According to Variety, the fourth movie will be penned by Bad Boys For Life screenwriter Chris Bremner – although it's unclear whether his collaborators Peter Craig and John Carnahan will jump on board for this one – while the legendary Jerry Bruckheimer will once again produce via his company Don Simpson/Jerry Bruckheimer Films. Columbia Pictures will take the lead.
The return of Michael Bay?
It's also unclear whether Belgian directors Adil El Arbi and Bilall Fallah will helm this one. Although interestingly enough, IMDb has indicated Michael Bay is slated to make a comeback. The detail, however, hasn't appeared anywhere else. So take it with a grain of salt.
---
---
How the Bad Boys For Life plot twist & ending sets up a sequel
[Major Spoiler Warning]
For those of you who need a refresher about what happened in the third film, here's a summary courtesy of Wikipedia:
Isabel Aretas – widow of cartel kingpin Benito – escapes from a Mexican prison with the aid of her son Armando. Isabel sends Armando to Miami, tasking him with recovering a substantial stash of money his father Benito had hidden, as well as assassinating the people responsible for his father's arrest and eventual death in prison. Isabel demands that Armando kill Miami detective Mike Lowrey last.
In Miami, Mike accompanies his partner Marcus Burnett to the birth of his first grandson. Desiring to spend more time with his family, the aging Marcus tells Mike he intends to retire, to Mike's chagrin. During a party celebrating Marcus' grandson, Mike is shot by Armando and left in a coma for months. Chastised by Isabel for targeting Mike first, Armando continues to assassinate other targets on his list during Mike's convalescence.
Following Mike's recovery, he is determined to seek revenge and unsuccessfully attempts to recruit the now-retired Marcus, causing a fall out between them. Mike violently obtains the identity of arms dealer Booker Grassie from an informant. Realising that Mike will not heed orders to stay away from the investigation, Captain Howard reluctantly allows him to work with the tech-driven team in charge – the Advanced Miami Metro Operations (AMMO) – led by Mike's ex-girlfriend Rita.
While the team surveils Grassie at an arms deal, Mike determines that the buyers intend to kill Grassie and intervenes, but fails to save him. Later, Marcus is called by Carver Remy, an old informant who believes the assassin is after him. Marcus contacts Mike and the pair travel to Carver, but are too late to save him. Armando escapes after a fistfight with Mike.
Captain Howard later reveals his intentions to retire as well, offering advice to Mike that he needs to find a path forward in life. He is abruptly assassinated by Armando moments later. The captain's death pulls Marcus out of retirement, but he intends to work as a team with AMMO. They track down Grassie's accountant, who leads them to Lorenzo "Zway-Lo" Rodriguez. They infiltrate Zway-Lo's birthday party leading to a destructive car chase. Armando arrives in a helicopter to rescue Zway-Lo but kills him when he blocks Armando's ability to shoot the pursuing Mike. As he lines up a shot, Armando tells Mike "Hasta el fuego." Gunfire from Marcus creates cover for Mike, who falls into the water below.
AMMO is shut down because of the failed operation. In private, Mike reveals to Marcus that Armando may be his son. Before partnering with Marcus, Mike worked as an undercover officer in the Aretas cartel where he met Isabel. They fell in love and intended to run away together, using "Hasta el fuego" as a made-up secret catchphrase. Mike ultimately remained loyal to the police, realising how dangerous Isabel had become. Despite Mike's opposition, Marcus and AMMO join him in Mexico City to confront her.
At the Hidalgo Palace, Mike meets Isabel and scolds her for concealing the truth from him. A shootout quickly ensues between AMMO and Isabel's men. Marcus shoots the pilot of Isabel's support helicopter, causing it to crash into the central lobby, starting a fire. Marcus confronts Isabel, while Mike tries to explain the truth to Armando. Armando begins to beat up Mike, but he refuses to retaliate.
---
---
Demanding the truth from his mother, Isabel confirms to Armando that Mike is his father. Realising the task he spent a lifetime training for was a lie, Armando tries to protect his father, leading to Isabel inadvertently shooting Armando in the chest while aiming for Mike. Enraged, she attempts to finish Mike, but Rita intervenes and shoots Isabel, sending her falling to her death into the flames below.
Sometime later, Rita has been promoted to police Captain, while Mike and Marcus are placed in charge of AMMO. Mike visits a remorseful Armando in prison, offering him a chance to earn some redemption, which he accepts.
---
Which brings us to the next section…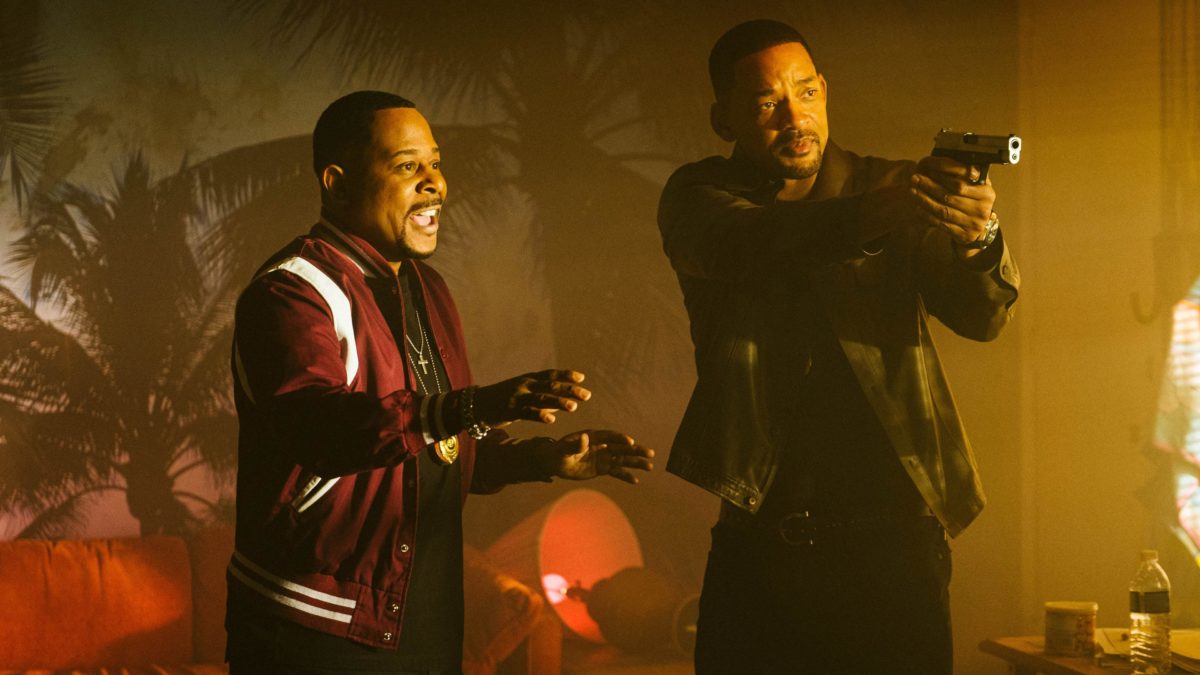 What could the fourth Bad Boys movie be about?
From where we're standing, the next Bad Boys film is on a collision course to address the following:
Mike & Marcus leading AMMO
The basis for Bad Boys 4 will be Mike and Marcus' journey from cowboy cops called into their superior's office to answer for some questionable shenanigans into being said superior(s). Conflicting management styles and manchild moments are always a rich ground for comedy.
Armando's redemption arc / making up for lost time with Mike
There's no question that Armando is incredibly proficient. Years of sharpening your skills as an assassin, of course, will do that to you. The most obvious route to tackle his moral and legal redemption, as well as reconnecting him with long-lost dad Mike, would be to recruit him as an AMMO operative. Kind of a White Collar-style agreement where he pays for his crimes by working for the law.
Finally retiring (?)
The idea of retirement was briefly explored in Bad Boys For Life. Neither Mike nor Marcus are getting any younger, and the same can be said about Will Smith and Martin Lawrence hence the latter's recent talk of "one more." Hell, Marcus is a literal grandpa now.
As the Heads of AMMO, perhaps Bad Boys 4 will serve as a transition from leaving the cowboy antics behind and commanding from behind a desk. But who knows.
---
---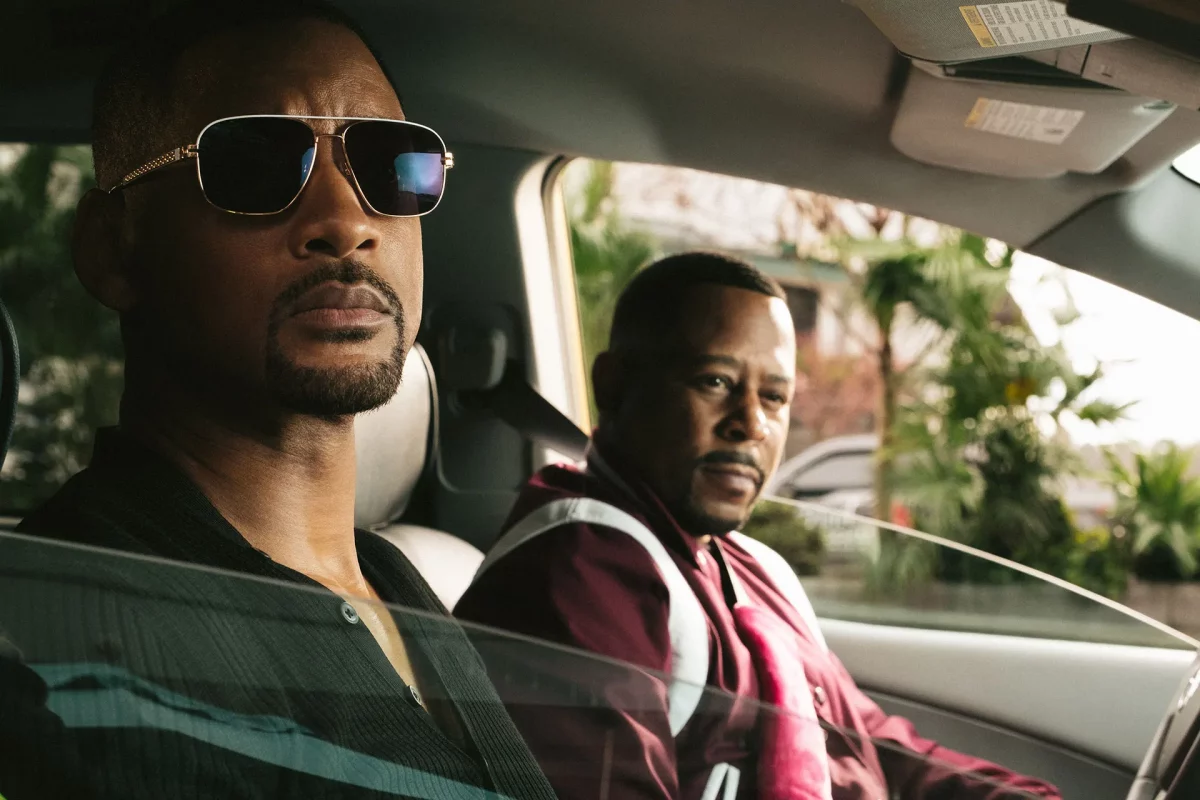 Do we know the Bad Boys 4 cast members?
In addition to Will Smith as Detective Lieutenant Mike Lowrey, Martin Lawrence as Detective Lieutenant Marcus Burnett, Paola Núñez as Captain Rita Secada, plus Jacob Scipio as Armando Aretas / Armando Lowrey, there haven't been any formal announcements about casting.
Considering Smith's Mike Lowrey and Lawrence's Marcus Burnett are now heading up AMMO, there's definitely an opportunity for its team members to return:
Vanessa Hudgens as Kelly (weapons expert)
Alexander Ludwig as Dorn (tech expert)
Charles Melton as Rafe
And regardless of whether Michael Bay actually directs, he could conceivably make another cameo appearance as a wedding MC or otherwise.
When is the Bad Boys 4 release date?
While Bad Boys 4 doesn't have a release date scheduled just yet, assuming they begin rolling cameras by the end of this year, we can reasonably expect it sometime in late 2023/early 2024.
Is there a Bad Boys 4 trailer?
At this stage, there definitely isn't a Bad Boys 4 trailer.
Keep an eye out here for key updates.