Granted, the name doesn't exactly roll off the tongue, nor does it sound… exciting. But if you know The Coen Brothers, then you should be excited. Very excited.
The genius writer-director siblings behind The Big Lebowski, Fargo, There Will Be Blood, True Grit, and of course, No Country For Old Men, have created a new six-part Western anthology film. Yes, you read right. Six parts. And to perplex us just that little bit more, it is set to be released on Netflix.
---
---
The Buster of Buster Scruggs will tell the tale of six distinct stories, set in the American West. But knowing the usual shtick of a Coen Brothers joint, these tales will most likely weave themselves into one another. If there's one thing people love more than cowboys and gunplay, it's an intersecting plot line.
Bringing what will undoubtedly be a magical script to life is an equally magical cast that'll turn a few heads.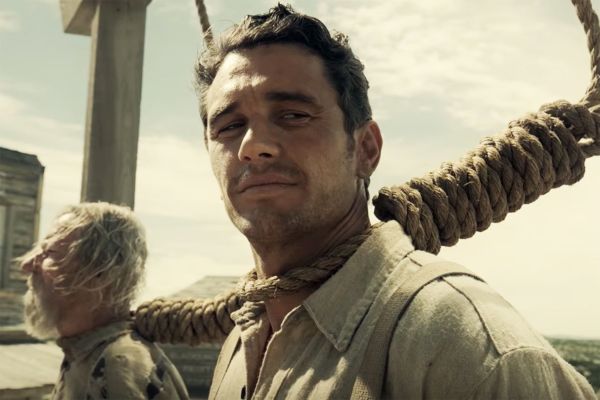 Among the on-screen players are such names as:
James Franco (127 Hours)
Liam Neeson (Taken)
Brendan Gleeson (In Bruges)
Zoe Kazan (The Big Sick)
Tim Blake Neslon (O Brother, Where Art Thou?)
Stephen Root (Office Space)
Clancy Brown (The Shawshank Redemption)
and for some reason, Tom Waits (no complaints, though)
The Ballad of Buster Scruggs will mark The Coen Brother's second foray into the Western genre, third depending on where you stand in terms of film genre taxonomy and No Country For Old Men.
The film is set to arrive to Netflix in addition to select theatres on November 16th of this year.
Watch the full trailer above.