It takes a sex symbol to portray a sex symbol. And who better to portray the iconic Marilyn Monroe (real name: Norma Jeane Mortensen) in Andrew Dominik's Blonde than Ana de Armas? After close to a decade of development, the highly-anticipated biopic based on Joyce Carol Oates' book is finally hitting both Netflix and theatres for a hybrid release. But those of you opting to experience it via the latter should probably leave the kids at home/leave the family at home/not be a kid yourself.
The latest Motion Pictures Association has slapped Blonde with a very adult NC-17 rating over in the US. How does this differ from your bog-standard R rating? While the under-18 punters are allowed to rock up and see a movie rated R, NC-17 prevents anyone aged 17 and under from entering. Here in Australia, the domestic equivalent is R18+ and X18+ depending on how steamy or explicit the content.
Granted, Blonde still hasn't given us the marketing spiel – hell, we don't even have an official synopsis yet – although this detail alone tells us quite a lot. Studios tend to avoid these more restrictive audience ratings to cast the widest possible net and maximise profits. Hence why something as inherently dark as The Batman is stuck at PG-13. If the NC-17 label is anything to go by, we're in for an extremely unsanitised view at Ms Monroe's dramatic lifetime… sordid presidential details and all.
---
---
RELATED: 'John Wick' Spin-Off Movie Eyes Ana De Armas For Its Lead
"It's a film about the human condition," director Andrew Dominik told Collider back in 2016, around the time it was reported Jessica Chastain has stepped up to replace Naomi Watts as the lead.
"It tells the story of how a childhood trauma shapes an adult who's split between a public and a private self. It's basically the story of every human being, but it's using a certain sense of association that we have with something very familiar, just through media exposure."
"It takes all of those things and turns the meanings of them inside out, according to how she feels, which is basically how we live. It's how we all operate in the world. It just seems to me to be very resonant. I think the project has got a lot of really exciting possibilities, in terms of what can be done, cinematically."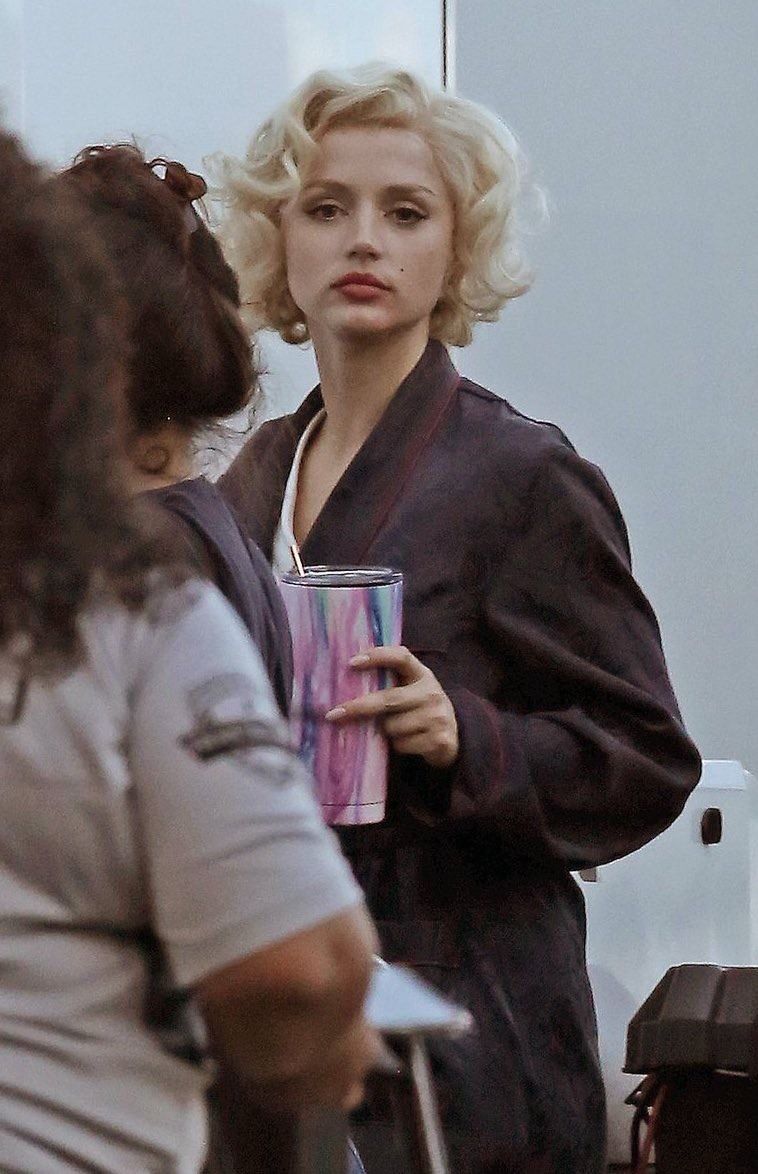 A filmmaker of Dominik's calibre steering this ship is certainly a tasty prospect. For reference, this is the same creative genius behind Chopper, The Assassination of Jesse James by the Coward Robert Ford, Killing Them Softly, and two episodes of Mindhunter.
Paired with a cast featuring Adrien Brody as Arthur Miller, Bobby Cannavale as Joe DiMaggio, Julianne Nicholson as Gladys Pearl Baker, Caspar Phillipson as John F. Kennedy, Xavier Samuel as Charles Chaplin Jr., Luke Whoriskey as James Dean, in addition to Ana de Armas and music accomplished by Nick Cave & Warren Ellis… this could very well be an instant winner.
At this stage, Blonde starring Ana de Armas doesn't have a release date (Netflix or theatrical) – keep an eye out for the key updates here.
---
---