Amazon Prime Video's Borat 2 – also known as Borat Subsequent Moviefilm: Gift of Pornographic Monkey to Vice Premier Mikhael Pence to Make Benefit Recently Diminished Nation of Kazakhstan and later Borat Subsequent Moviefilm: Delivery of Prodigious Bribe to American Regime for Make Benefit Once Glorious Nation of Kazakhstan – has officially been nominated for an Oscar. In the running for Best Original Song, the Academy of Motion Picture Arts & Science has apparently found a suitable candidate in the improvised track, 'Wuhan Flu'.
To refresh your memories, in yet another layer of disguise, Cohen's Borat Sagdiyev infiltrates the "March For Our Rights 3" rally organised by the right-wing militia organisation, the Washington Three Percenters. Before he can speak with his daughter Tutar Sagdiyev (portrayed by Maria Bakalova), Borat finds himself on stage where he performs the song in question, cheered by a crowd who parrot the following lyrics back:
"Obama, what we gonna do? Inject him with the Wuhan flu. Hillary Clinton, what we gonna do? Lock her up like we used to do. Fauci don't know his head from his ass. He must be smoking grass. I ain't lying, it ain't no jokes. Corona is a liberal hoax. Dr Fauci, what we gonna do? Inject him with the Wuhan flu. W-H-O, what we gonna do? Chop 'em up like the Saudis do."
---
---
RELATED: Kazakhstan Goes Full Borat & Adopts "Very Nice" As Official Tourism Slogan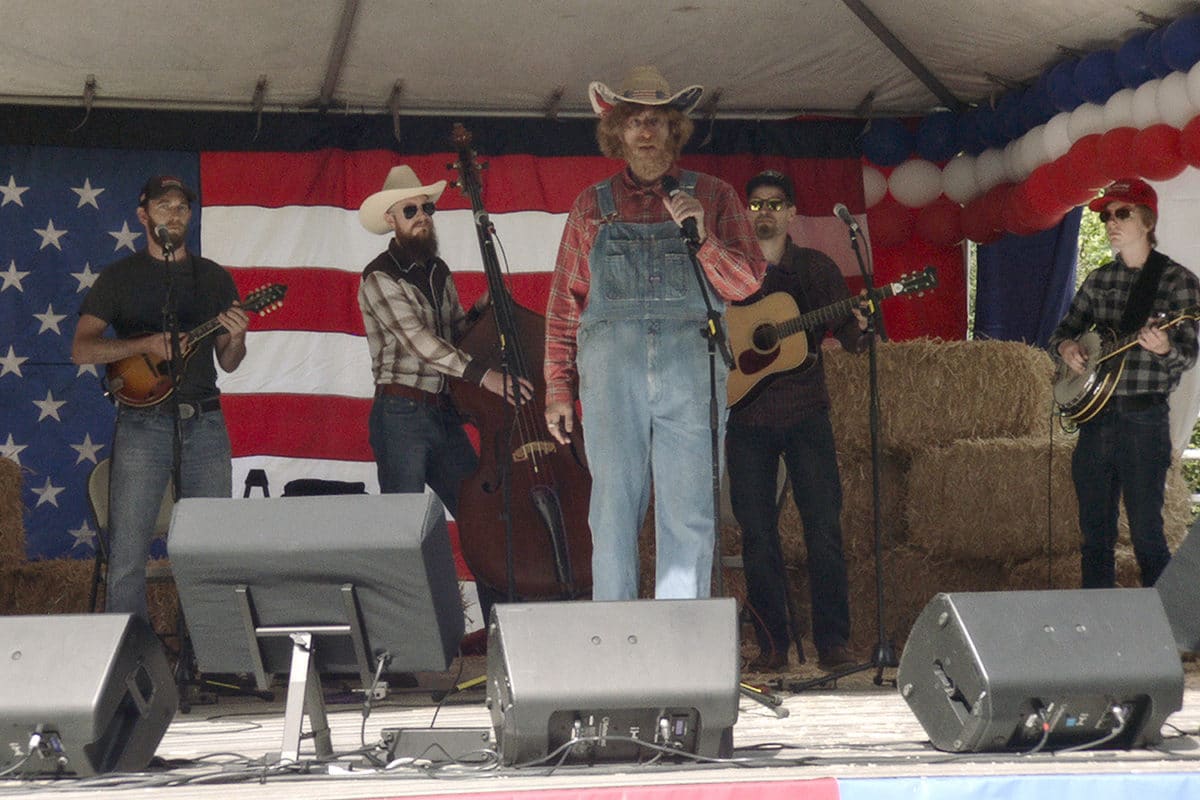 Behind the scenes, according to Variety, Cohen arrived at the event posing as the leader of a political action committee who wanted to sponsor the "March For Our Rights 3" rally. Accompanied by his own security team to prevent organisers from booting him off stage and turning off the power to his microphone.
On the topic of industry accolades, in addition to the Oscar nomination, Borat 2 has also received a nod in this year's Golden Globe Awards – more specifically, Sacha Baron Cohen for Best Actor in a Motion Picture, Musical, or Comedy and Maria Bakalova for Best Actress in a Motion Picture, Musical, or Comedy. Due to how few titles have actually been released in the past year, as well as the dangerous antics performed by both parties, Cohen and Bakalova are heavily favoured to secure their respective category. The former has, however, stated a contingency is in place if they lose:
"I'm overwhelmed and humbled… These nominations are a tribute to the talented creative teams that led and supported both films from inception to this moment… Thank you to the HFPA for this ridiculous amount of nominations. I'm so honoured – and in the event that we don't win, I promise to hire Rudy Giuliani to contest the results."