It's almost an unspoken rule of science these days: any mention of Batman / Bruce Wayne, be it in the context of cinema or otherwise, will invariably direct the conversation towards Christian Bale. A small consequence of knocking it out of the park. And as it turns out, the famously dedicated actor is fully open to reprising his second most iconic role. Under the right circumstance, that is.
During a recent interview with Screenrant, the Thor: Love And Thunder star laid out the non-negotiable requirement for him to dust off the old cape and cowl.
"I had a pact with [Christopher] Nolan. We said, 'Hey look. Let's make three films, if we're lucky enough to get to do that. And then let's walk away. Let's not linger too long,'" explained Christian Bale, whose tenure as "the world's greatest detective" originally spanned from 2005 to 2012.
---
---
RELATED: 'American Psycho' Cast Thought Christian Bale Was "The Worst Actor They'd Ever Seen"
"In my mind, it would be something if Chris Nolan ever said to himself, 'You know what, I've got another story to tell.' And if he wished to tell that story with me, I'd be in."
Back in 2019, Christian Bale revealed that Warner Bros had in fact pitched a fourth film to succeed Nolan's Dark Knight trilogy. Out of respect for the high-concept director's vision, however, he decided to walk away and leave Gotham City in the past.
"When they inevitably came to us and said, 'How about a #4?' I said, 'No. We have to stick to Chris' dream.' Which was always to, hopefully, do a trilogy," Bale told the Toronto Sun.
"Let's not stretch too far and become overindulgent and go for a fourth. That's why we, well Chris, stepped away."
RELATED: How Christopher Nolan Changed The Game With 'Batman Begins'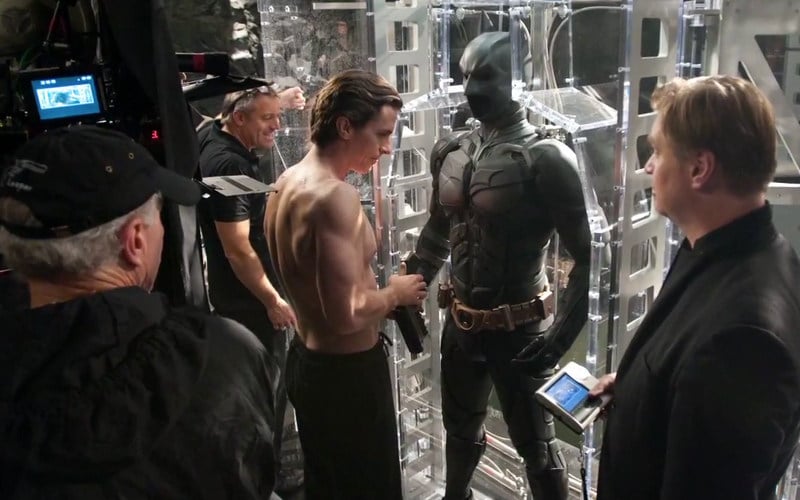 So has anything changed since then? Is there anything actually in development as of now? Perhaps a cameo appearance we can expect in DC's upcoming The Flash alongside Michael Keaton and Ben Affleck a la Spiderman: No Way Home?
---
---
"No, no, no. Nobody, nobody reaches out to me or they keep me like a mushroom: keep me in the dark and feed me shit," joked Christian Bale.
"No one's ever mentioned it to me. No one's brought it up… Occasionally people say to me, 'Oh I hear you were approached and offered all this.' And I'm like, 'That's news to me. No one's ever said that.'"
Considering how Warner Bros' relationship with Nolan has soured between the release of Tenet and the production of his deeply-ambitious J. Robert Oppenheimer biopic starring Cillian Murphy alongside half of Hollywood's most in-demand names, it's safe to say the chances of seeing a fourth instalment are about as likely as seeing Inception 2. Zero.
I guess for the time being, Christopher Nolan and Christian Bale fans will simply have to make do with Batman Begins, The Dark Knight, and The Dark Knight Rises. Or accept it's time to move on and enjoy the latter's other roles such as Marvel villain Gorr the God Butcher in Taika Waititi's latest Thor, the currently-unnamed doctor in David O. Russell's stacked Amsterdam movie, and the batshit insane real-life pastor turned drug smuggler John Lee Bishop in The Church of Living Dangerously.