James Bond's greatest nemesis, Ernst Stavro Blofeld, is set to return for the upcoming Bond 25. According to Variety, Christoph Waltz will return as the criminal mastermind, although it's unsure what his connection will be to the film's main villain, played by Oscar-winning Bohemian Rhapsody star Rami Malek.
Blofeld was last seen in Spectre, alive and apprehended by Bond to presumably torment the man from behind bars in the upcoming instalment.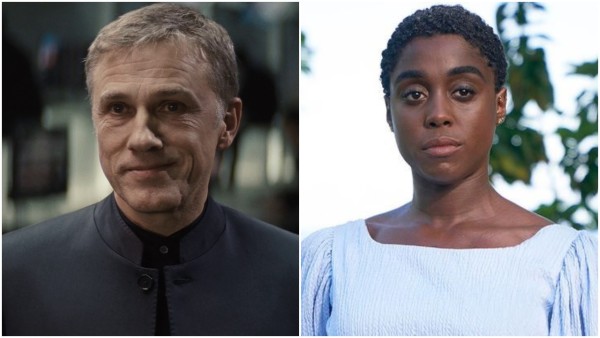 If you thought that news was juicy, it has been confirmed over the weekend that the film has cast the first female in the iconic 007 position. The Daily Mail is reporting British star Lashana Lynch (Captain Marvel) will play the agent who takes over Daniel Craig's license to kill after he retires to Jamaica. Lynch herself confirmed she would be part of the project on her Instagram account last week.
---
---
"There is a pivotal scene at the start of the film where M says 'Come in 007', and in walks Lashana who is black, beautiful and a woman," an insider told the Daily Mail.
"It's a popcorn-dropping moment. Bond is still Bond but he's been replaced as 007 by this stunning woman. Bond, of course, is sexually attracted to the new female 007 and tries his usual seduction tricks, but is baffled when they don't work on a brilliant, young black woman who basically rolls her eyes at him and has no interest in jumping into his bed. Well, certainly not at the beginning."
---
---
This is certainly a shake-up for the series and a great way to introduce a female agent on Bond's level, possibly hinting at a different direction for the franchise once Craig hangs up the tuxedo.
Bond 25 is set for release on April 8, 2020.
RELATED: Bond 25: Watch the first official BTS teaser from filming in Jamaica